Why you should go to France
There are so many reasons why France is the most visited country in the world. Food lovers delight in the abundance of Michelin star restaurants and gourmet food experiences. Romantics are drawn to Paris, the city of love. History buffs can discover buildings and ruins that date back millennia. These are just a few of the many reasons to visit France. In this France travel guide, we share everything you need to know to plan your next France trip.
France travel guide: Know before you go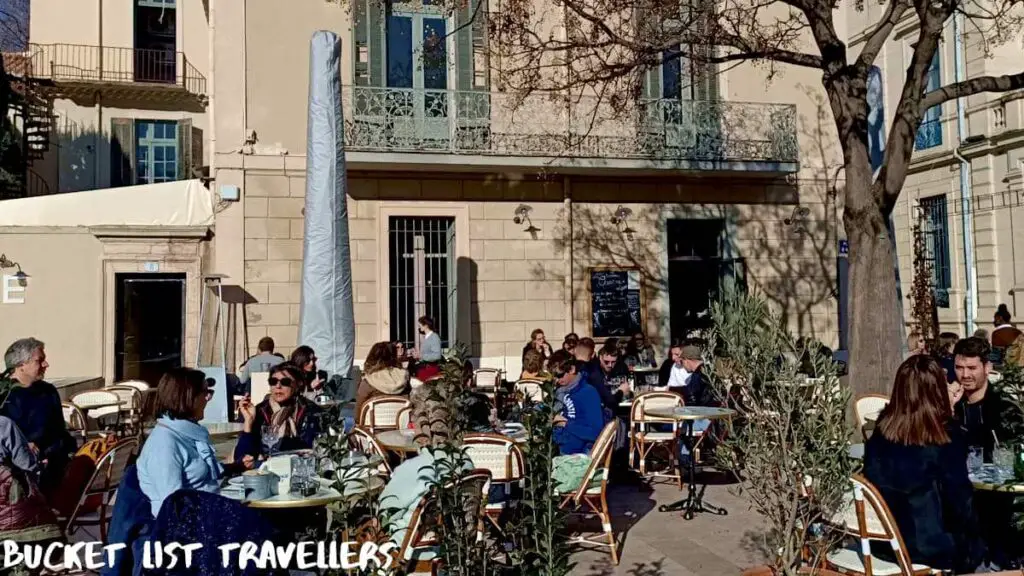 France travel guide: Basic info about France
Language – French. English is widely spoken throughout the country. However not everyone you meet will be able to speak English. We find that if you at least attempt to speak a bit of French, you will get a warmer reception than if you just assume everyone speaks English. In our experience, most people we've spoken to start speaking English as soon as they hear our feeble attempts at speaking French.
Currency – euro (EUR). This has been the official currency of France since 2002. Currency exchanges can be found in most cities and ATMs are available widely throughout the country.
Population – 67.39 million (2020)
Area – 543,940 km2 (210,016sq mi)
Capital – Paris
Emergency number – 112 (calls) or 114 (sms or fax)
Police number – 17
Utilities in France
Electricity – France uses Types C and E power plugs. The country operates on a 230v supply voltage at 50Hz. Power outages are not common in France.
Water – the tap water in France is safe to drink almost everywhere in the country. However there are a few areas within the country where the water isn't safe to drink due to pesticide runoff. In cafes and restaurants, you can ask for a "caraffe d'eau", and the waiter will bring you a pitcher of water that is free and safe to drink.
Toilets – sit-down flushing toilets are the most common type of toilet in France. You can flush your toilet paper directly into the toilet. Public toilets are common in France. Many public toilets are free to use, but some charge anywhere from 50 cents to 2 euros to use.
Telephone country code: +33
Where is France?
France is a country in western Europe. It is shares land borders with 8 countries. This includes 6 countries on its eastern as well as 2 countries on its southwestern border. Furthermore France is separated from the UK by the English Channel. The other seas bordering France are the North Atlantic Ocean (the Bay of Biscay) as well as the North Sea.
How to get to France
France travel guide: arriving overland
Land border crossings for France
France has land borders with 8 countries.There are 6 countries on France's eastern border:
Belgium
Luxemburg
Germany
Switzerland
Italy (we have done this border crossing)
Monaco (we have done this border crossing)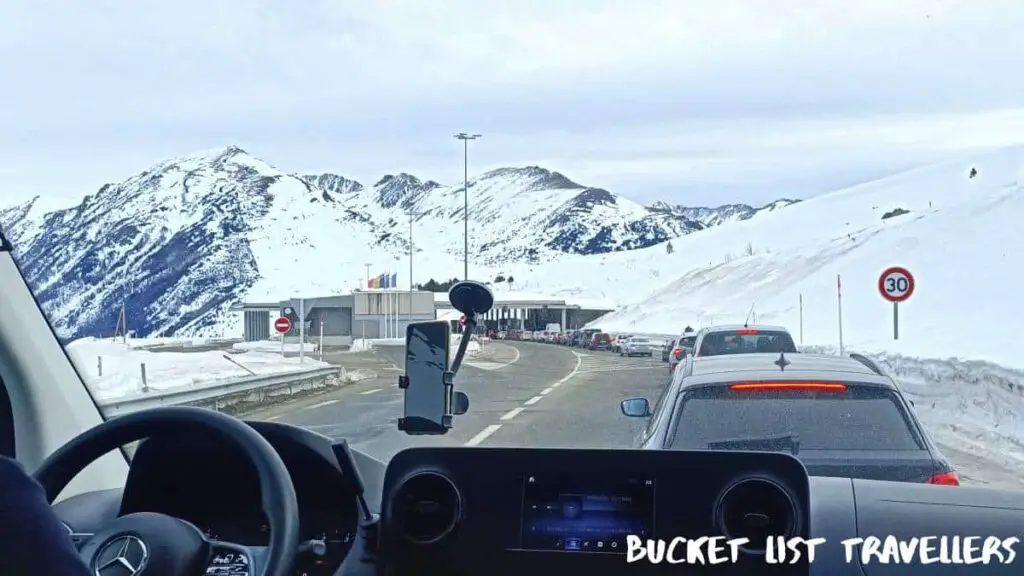 There are 2 countries on France's southwestern border:
Spain
Andorra (we have done this border crossing)
France land border transport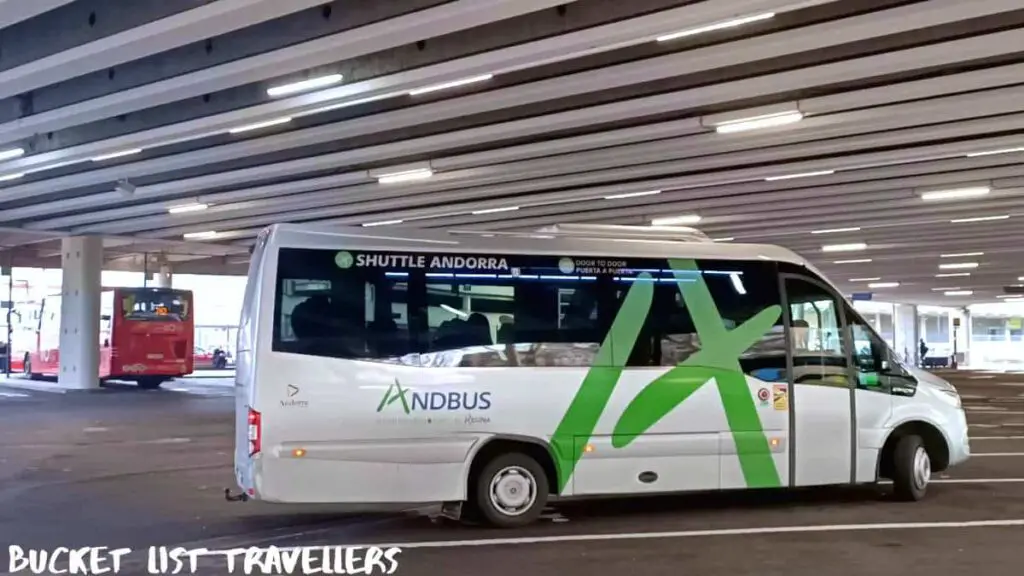 The main transport options for travelling overland to France are:
Private vehicle
Private transport operator
Train
Navette (Shuttle) – an example of this is La Navette Eurotunnel, which transports road vehicles between the two ends of the Channel Tunnel.
Intercity bus
Local bus
France travel guide: arriving by air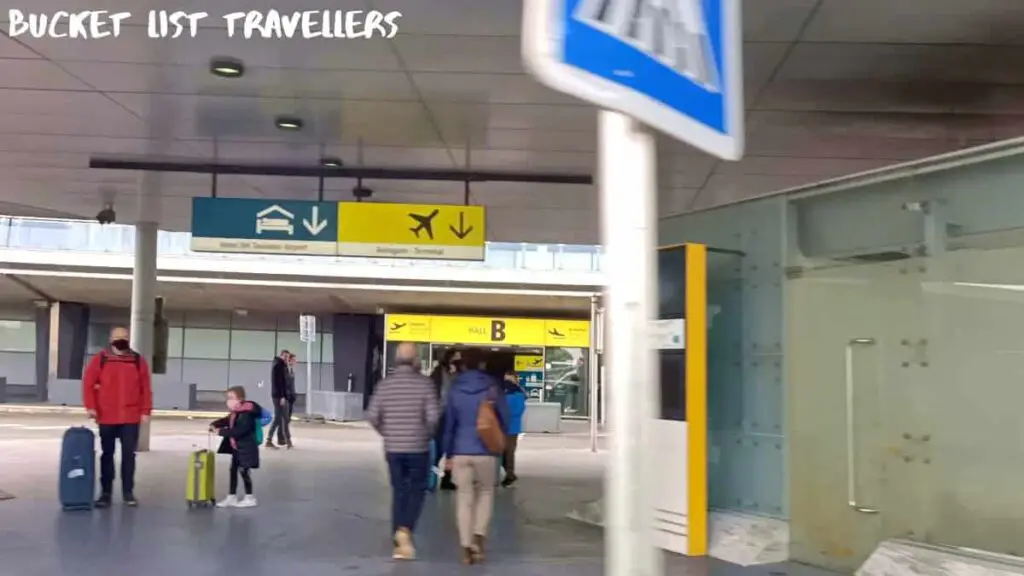 There are 34 international airports in France. These include:
Charles de Gualle Airport (Airport code CDG). This is France's primary airport and also the second busiest airport in Europe. Around 76 million passengers pass through this airport each year. It is located in Paris.
Orly Airport (Airport code ORY). This airport is also located in Paris.
Nice Côte d'Azur Airport (Airport code NCE). This is the most convenient airport for visiting the Côte d'Azur. It is also the airport that services Monaco.
Lyon Saint Exupéry Airport (Airport code LYS). This is an important hub for the Auvergne-Rhône-Alpes region.
Marseilles Provence Airport (Airport code MRS). This was the first airport in Europe to dedicate a terminal to low-cost flights.
The national airline of France is Air France.
France travel guide: arriving by sea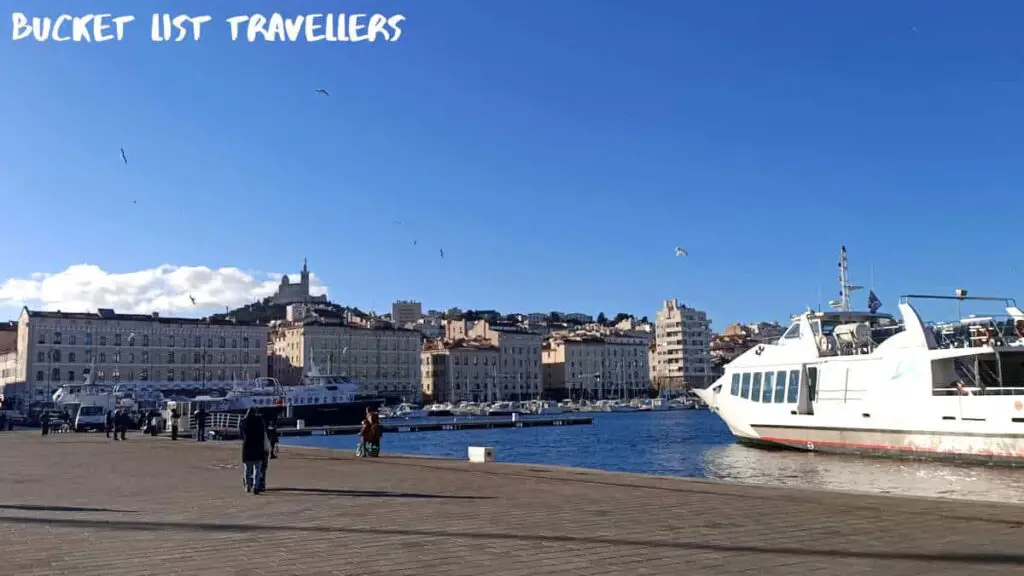 There is a total of 334 seaports in France. These include the ports of:
Dunkerque
Brest
Calais
Caen
Cherbourg
La Pallice
Gennevilliers
France travel guide: How to get around France
Local buses in France
Most cities and towns in France have a local bus. The buses in France are a quick and cheap way to get around town. Buses are generally modern, clean and in good condition. In some places buses may be free for certain groups, such as children and seniors. They may also be free on certain days. We recommend looking up website of the local bus service in advance so that you can understand the pricing as well as find the timetables.
Trams in France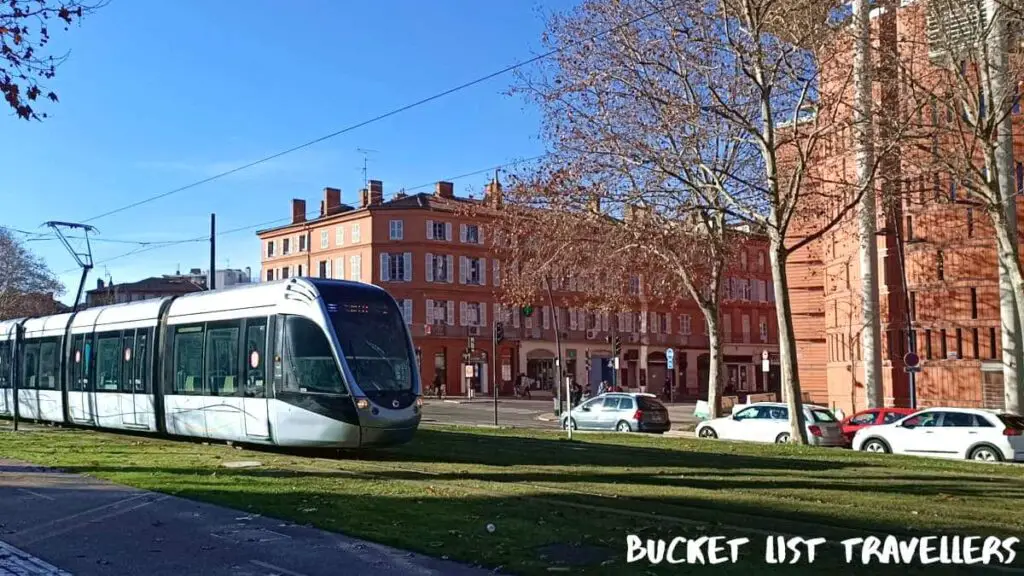 In addition to buses, many larger cities in France have a tram network. This is another efficient way to move around town. We were very impressed with the tram network in Montpellier in particular. The network was extensive, the trams were extremely regular, and they're planning to make public transport free for everyone in a few years. You will often find ticket vending machines at tram stations. Tickets may allow free transfers within the cities public transport network within a certain window of time.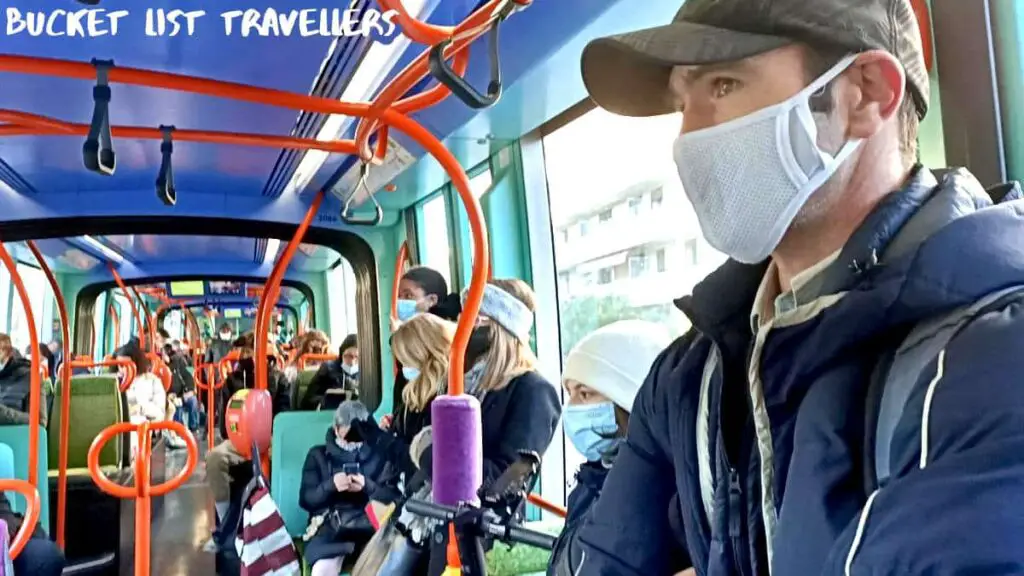 Métro trains (subway or underground) in France
The biggest cities in France, such as Paris, will have a system of underground trains. In France the name for the underground railway is the Métro. We have used the Métro in Paris. The network is efficient and extensive.
Intercity Trains in France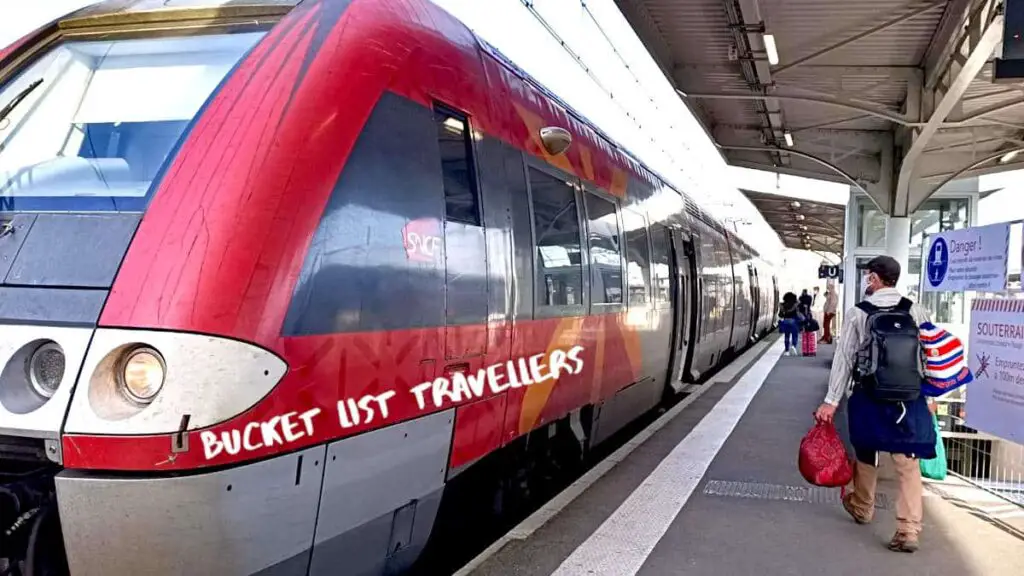 Trains are a cheap and efficient way to get around France. The network is extensive and also connects to cities outside of France.The following train brands operate in France:
TGV train – this is France's intercity high speed rail service.
TGV Bruxelles-France train – this intercity high speed rail service covers Belgium and France. This line runs from Brussels Belgium to Marseille France.
AVE train – this is Spain's intercity high speed rail service. The AVE line which services Marseille runs from Marseille France to Madrid Spain.
TGV-Alleo – this intercity high speed rail service covers Germany and France. This line runs from Frankfurt Germany to Marseille France.
TGV Lyria – this intercity high speed rail service covers Switzerland and France. This line runs from Geneva Switzerland to Marseille France.
Thalys – this is the French/Belgian high speed rail service. The Thalys line runs from Rotterdam Netherlands to Marseille France.
Eurostar – this is the UK's intercity high speed rail service. The Eurostar line runs from London England to Marseille France.
TGV Ouigo – this is France's low-cost high speed rail service.
Intercités – this is a non-high speed rail service which operates on the 'classic' rail network in France.
Intercités de Nuit – this the overnight passenger train service in France.
TER (Transport Express Régional) – the TER rail service is run by the regional councils of France.
The French national railway company that operates these services is called SNCF.
We recommend using the app and website TrainLine to book intercity train tickets in France. This is the app we used. We found it very easy to use with great functionality. Another great feature is that you can see days ahead to see what times of the day were the cheapest rates. The TrainLine app was much easier to use than the SNCF website and app, which we found really cumbersome and difficult to use.
Intercity buses in France
A common way to get around France is by using intercity buses. These are a budget friendly alternative to trains, but are generally a slower option. Intercity bus companies in France include FlixBus, blablacar, Ouibus and Eurolines.
Vehicle hire in France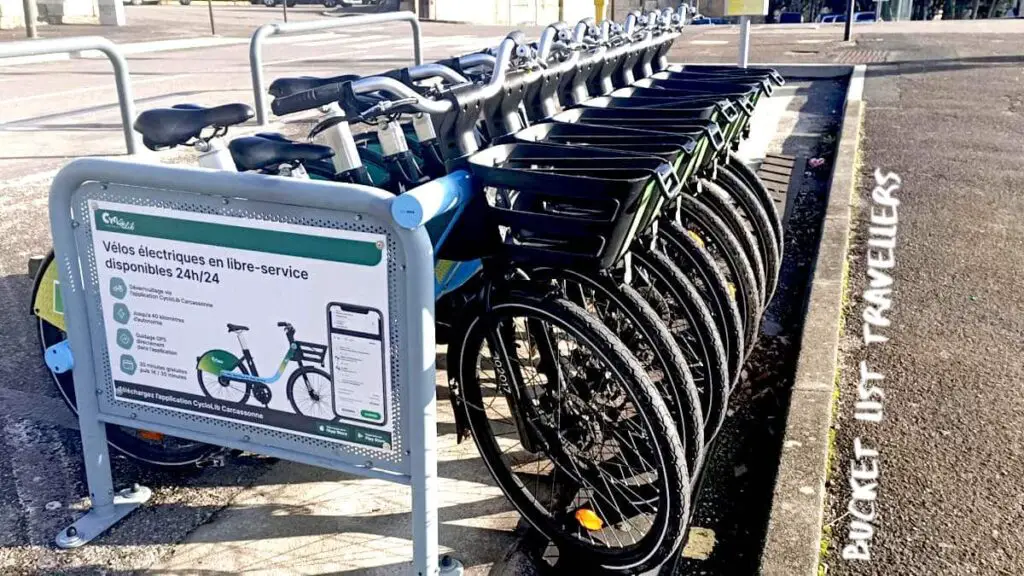 A wide variety of vehicles can be rented in France. This includes:
Bicycles – it's no wonder that bicycles are popular in France, given that the Tour de France cycling race is one of the biggest events in the country. Many towns and cities in France have self service public bike rental and bike share services, with bike docking stations around transport hubs like train terminals. Dockless bike options are also available in some areas. In addition to the self service options, there are many bike rental stores around the country. Both electric and mechanical bikes are available for hire. You can also hire premium performance bikes. Some bike services offer your first 30 minutes free with a charge per hour capped at a maximum amount per day after that. Other services may use a subscription model where you pay an annual, monthly, weekly or daily fee to be part of the program. You can find a city by city guide to bike sharing services in France on this website. On the higher end of the price scale, we've seen road bikes renting for 135 euro a day.
Electric scooters – electric scooters are another popular mode of transportation in France. They are lightweight and less bulky compared to bikes. They are great for navigating the little alleyways that are typical throughout France. Much like bikes, electric scooters can be hired in many areas around France. To hire a scooter you will need to download the relevant app in order to unlock the scooter. The price usually includes an unlocking fee as well as a by the minute rate. Expect to pay around 10-13 euro an hour.
Motorcycles
Cars
SUVs
Campervans
Boats
The French drive on the right side of the road.
Navettes (shuttles)
Navettes make short repetitive journeys between two destinations or on a fixed loop. Common journeys include going between the airport and the city centre. These journeys can often be booked on demand for a fixed price.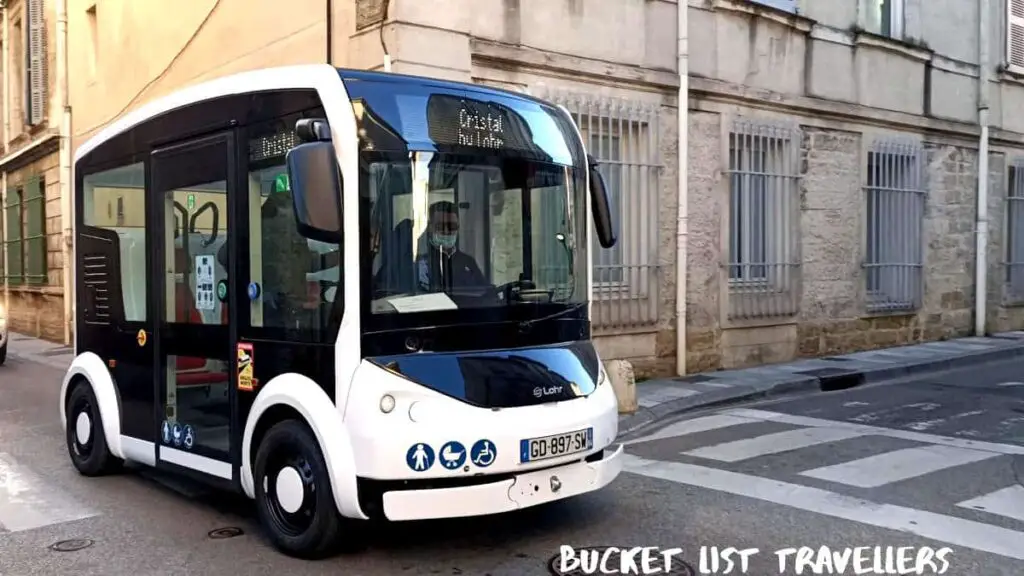 Taxis in France
Taxis are common in France. Fares are regulated and are usually metered. The exception to this will be standard journeys such as airport trips in cities such as Paris, Cannes, Nice and Toulouse. In this case the fare will be a fixed price. However in general your fare will include the following costs:
The pickup fee or minimum fee – this is charged as soon as you get into the vehicle
There may also be an additional fee for extra people or heavy luggage
A reservation fee – this will be higher if you book in advance compared to if you want a taxi immediately
Price per kilometre – this price can vary depending on the time of day
Price per hour – this is a price that gets charged when the taxi is stuck in heavy traffic. The price also varies depending on the time of day
Ride-share services in France
There are many rideshare services operating in France. These include Uber, Lyft, InDriver and Carpool.
Domestic flights around France
There are 14 airlines offering regular domestic flights in France:
Air Corsica
Air France
Chalair Aviation
Air Guyane Express
Compagnie Aerienne InterRegionale Express (CAIRE) (Air Antilles Express & Air Guyane Express)
Finist'air
French Bee
HOP!
Igavion
Oya Vendée Hélicoptères – this airline flies helicopters
La Compagnie
St-Barth Commuter
Transavia France
Twinjet
France travel guide to travelling during Covid
Covid entry requirements for France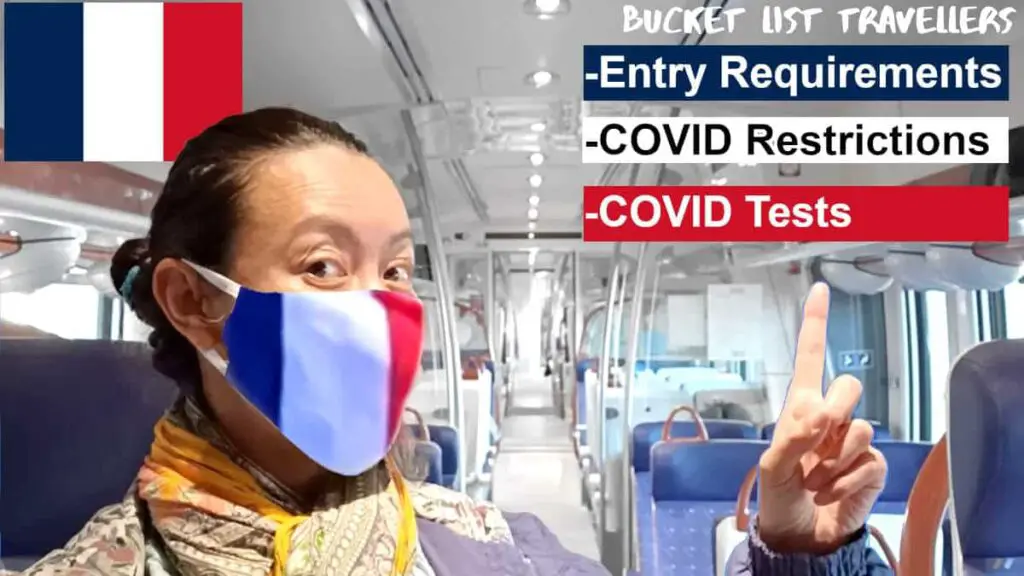 We have written a detailed post outlining the Covid entry requirements. You can find the post here.
In a nutshell, your entry requirements for France will depend on whether or not France considers you to be fully vaccinated as well as the Covid risk level of the country you are coming from. Depending on your situation you may need the following to enter the country:
Proof of vaccine, negative PCR or Antigen Covid test or proof of recovery. Depending on where you are coming from you may need a negative Covid test regardless of your vaccination status. Depending on your situation you may need to have taken the Covid test 24 or 48 hours prior to entry.
A sworn statement certifying the absence of COVID-19 symptoms and of any contact with a confirmed case of COVID-19.
Depending on your situation, you may also need to provide a sworn statement that you will comply with additional testing, quarantine or self-isolation requirements. You may also be required to provide your address in France so that authorities can check that you are complying with these requirements.
Valid passport or ID if you are from an EU country.
Visa, if required.
You may also need proof of accommodation, proof of onward travel, proof of travel insurance and proof that you have sufficient funding for your trip.
What is France's definition of "fully vaccinated" for Covid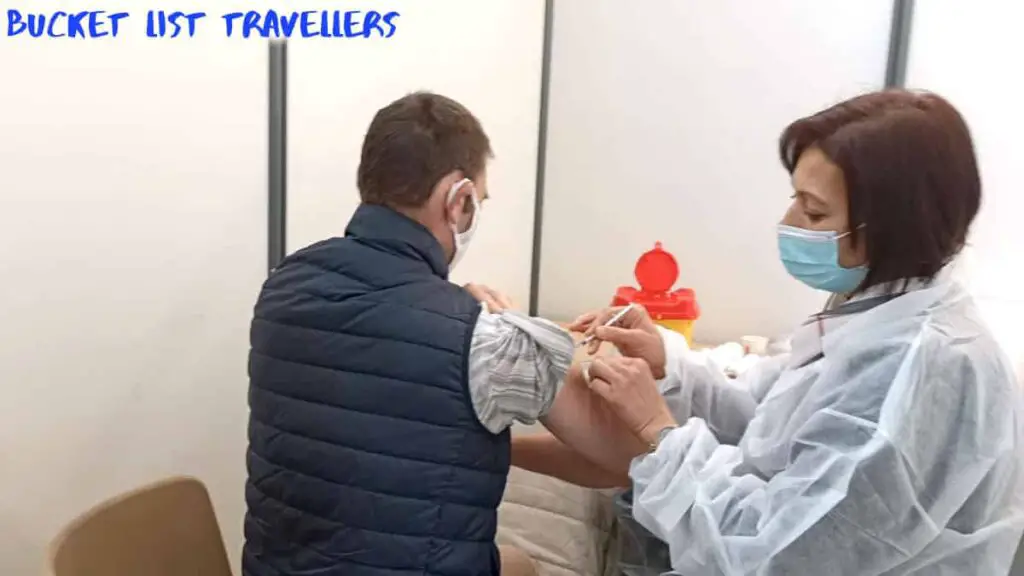 France considers you fully vaccinated:
7 days after the second injection for double injection Covid vaccines (Pfizer/Comirnaty, Moderna, AstraZeneca/Vaxzevria/Covishield/Fiocruz/R-Covi)
OR 28 days after the injection of a single injection Covid vaccine (Johnson & Johnson)
OR 7 days after a single injection for people with a history of Covid
People who have been vaccinated with a Sinopharm, Sinovac, Sputnik or other vaccines will need to satisfy the following to be considered fully vaccinated:
If they are considered fully vaccinated by the WHO (i.e. they have had the Sinopharm or Sinovac vaccine), they will need a complementary dose of a Messenger RNA vaccine (Pfizer or Moderna) and France will consider them fully vaccinated 7 days after the single injection of that complementary vaccine (Pfizer or Moderna)
If they are not fully vaccinated with Sinopharm or Sinovac or they have the Sputnik vaccine which is not recognised by WHO, then they will need 2 doses of the Pfizer or Moderna vaccine and 7 days after the 2nd injection they will be considered fully vaccinated by France
In addition to this, it should be noted that France currently requires you to have had a booster shot 4 months after your 2nd vaccination (or 1st vaccination for single dose vaccines) in order to be considered fully vaccinated against Covid in order to enter any venues requiring a Vaccination Pass. For the purposes of being considered vaccinated in order to enter the country, you need to be vaccinated with a booster within 9 months of your 2nd vaccination (or 1st vaccination for single dose vaccines).
France Covid mandates
Covid vaccine mandates in France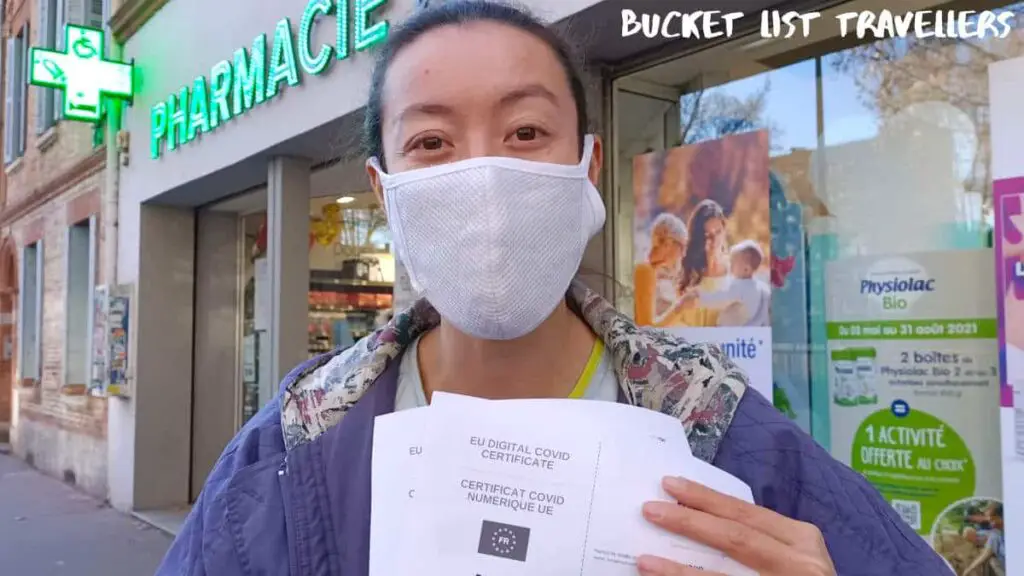 UPDATE: From 14 March 2022, France no longer requires people to provide a Vaccine Pass to enter most venues. Only people wishing to enter elderly care facilities or hospital entrances are required to show their Vaccine Pass.
From 24th January 2022 until 13 March 2022, France had a Vaccine Pass in effect. For all people aged 16 or over, you are required to show your digital Vaccine Pass in order to access a lot of public spaces. This included venues such as:
Bar and restaurants
Leisure activities: cinemas, theatres, stadiums…
In the Airplane, TGV and other long distance trains (Inoui, Ouigo, Eurostar, Thalys, Intercité) or buses. However, it is possible to use these means of transport for "compelling reasons of a family, health or professional nature or to attend a court hearing", provided that a negative test is presented, "except in cases of emergency". You can still use TER trains as well as urban trains and buses without a Vaccine Pass.
Leisure Fairs, Professional Fairs
From our experience, French establishments were very diligent with checking for your Vaccine Pass. We were asked for our Vaccine Pass when entering most restaurants, museums and tourist venues.
Mask requirements in France
UPDATE: from 14 March 2022, masks are only required on public transport in France. Prior to this date it was also compulsory to wear a mask in all indoor establishments open to the public as well as outdoor spaces in some city centres. Mask requirements apply to everyone aged 6 and over.
Masks can be paper or fabric, shop-bought or homemade, so long as they cover the nose and mouth and remain in place without needing to be adjusted.
Penalties for not following Covid rules in France
People holding a fake Vaccine Pass could face a sentence as high as five years in prison and a fine of 75,000 euros ($85,000).If you do not comply with mask or Vaccine Pass requirements you will be subject to a 135 euro fine. If you have a second violation within 15 days you could be fined up to an additional 1,500 euro. Additionally, if you have a third violation within 30 days you risk a further fine of up to 3,750 euros and up to 6 months in prison.
Where to get a Covid test in France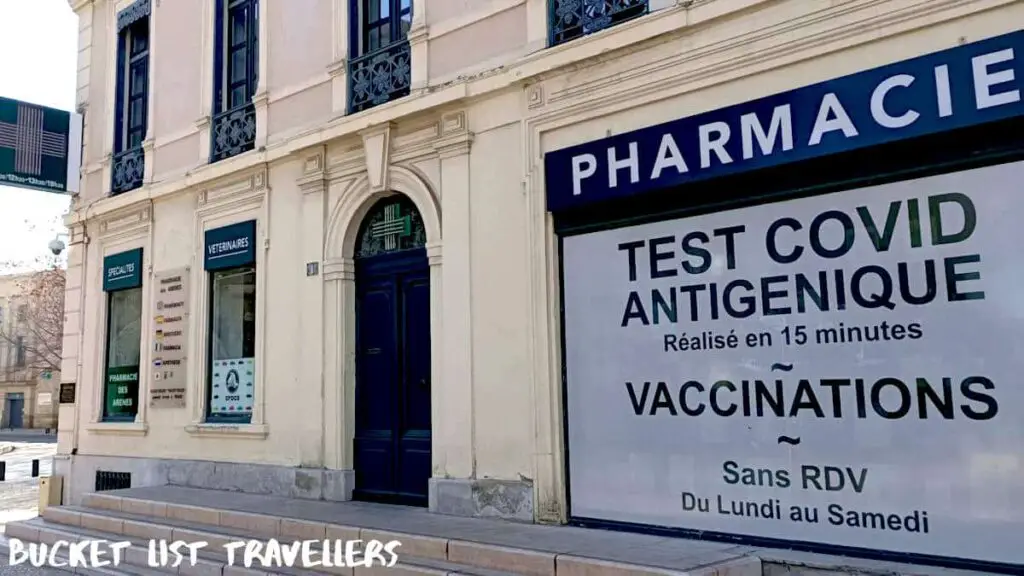 There are plenty of Covid testing stations around France offering both PCR and Rapid Antigen Tests. You can generally get Covid tests in pharmacies and laboratories. Expect to pay around 22-25 euros for a Rapid Antigen Test or 44 euros for a PCR test. You can also get a Covid test at the Paris airports for 50 euros for a PCR test, 30 euros for an Antigen test and 20 euros for a rapid PCR test. You must make an appointment in advance if you want to get the rapid PCR test at a Paris airport. Allow 1-4 hours to receive your results online of getting the rapid PCR test.Self testing kits are also available in France, although they may not be suitable for travel purposes. They cost 5.20 euros.
France travel guide: How long to spend in France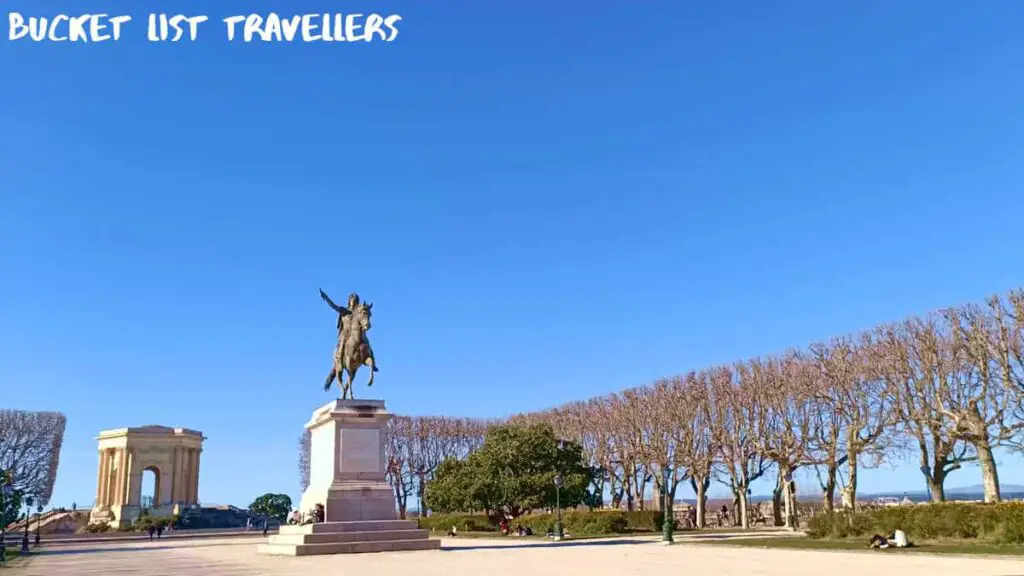 France is a country that you could keep returning to and never run out of things to do. In our first trip to France we spent 4 days in Paris and were able to see many of the major sites of the city. In 2022 we spent 2 months slow travelling across the south of France and loved exploring many of the charming cities and towns of this region. France really can accommodate any sort of holiday you are looking for. Additionally, it is perfect for weekends away as well as for extended trips.
France is part of the Schengen area, which is a EU passport-free zone that covers most European countries. The Schengen provisions have abolished checks at internal borders, however police checks and temporary border controls in some situations may still apply.
As Australian citizens, we don't currently need a visa to travel to any member countries of the Schengen Area so long as our stay doesn't exceed a maximum of 90 days in any one 180 day period. This 90/180 day rule for Schengen countries applies to anyone applying for a Schengen Visa as well as anyone from a country which has the Schengen Area's visa waiver stay. However at the end of 2022, the Schengen visa rules are going to change and ALL non EU citizens will need to apply for a ETIAS visa waiver before travelling to any countries in the Schengen zone. The same 90/180 day rule will apply, but everyone that is not an EU citizen and not part of the Schengen zone will need to apply for a Schengen visa.
France Travel Guide: Best Areas to Visit in France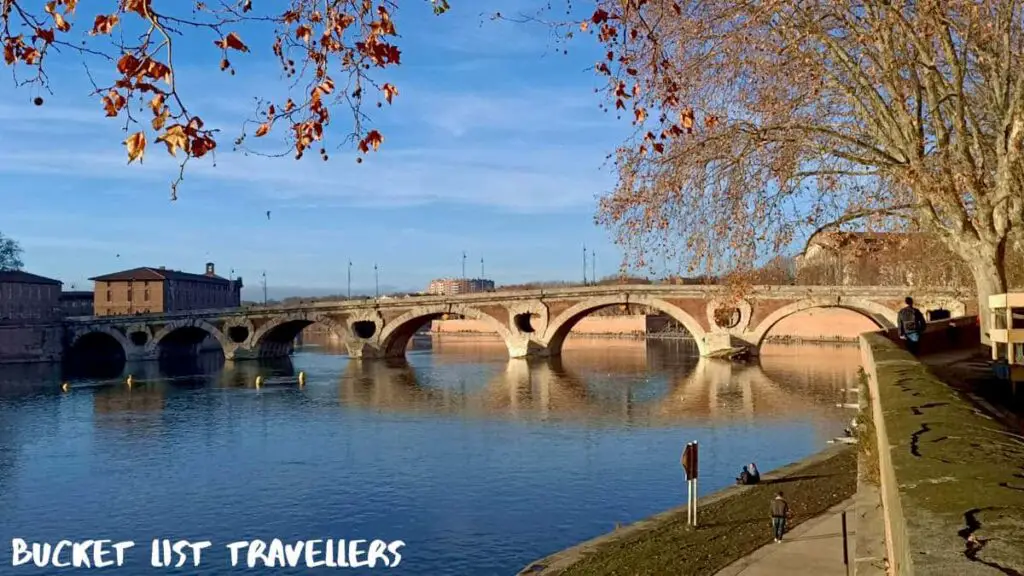 Popular areas to visit in France include:
Beach Regions – The Côte d'Azur (also known as the French Riviera), the beaches around Normandy on the Alabaster Coast, Brittany, Aquitaine, the Bay of Biscay, Corsica.
Mountain areas – The Alps, The Pyranees, Massif Central.
National Parks – France is home to 8 national parks. These include Écrins National Park, Cévennes National Park, Vanoise Naational Park and Pyrénées National Park.
Wine regions – Bordeaux, Burgundy, The Loire Valley, Provence, The Rhône Valley and Alsace.
Weather in France
Overall, France enjoys a temperate climate. France has 4 distinct seasons, with summer lasting from July to September and winter from January to March. However the weather varies considerably depending on the region. Furthermore, France has four climatic zones: Atlantic, continental, alpine and Mediterranean.
Internet and mobile phones in France
Since June 15th, 2017, Roam Like at Home (RLAT) rules came into force for European Union countries. As such, people with European Union mobile numbers are no longer charged temporary mobile roaming fees if they travel within the European Union. This means that if you have a European Union mobile number, you can use that number anywhere within the European Union and you will be charged for calls, texts and data in the same rates as if you were in your home country. There are limits to this in order to prevent abuse of these rules.
The main internet and phone companies in France include Orange, SFR, LeFrenchMobile, Bouygues Telecom, Lebara, Lycamobile and Free.5G has been in France since November 2020. However 2G is expected to continue in France until 2030.Internet speeds in France vary considerably depending on the internet plan in place. We have experienced internet speeds of between 5Mbps to >100Mbps download and 0.25Mbps to over 100Mpbs upload.Cell phone SIM cards can be bought in many places throughout France. These include phone stores, some supermarkets, newspaper kiosks as well as online.
How much to budget for France?
France travel guide: Daily spend for a couple travelling in France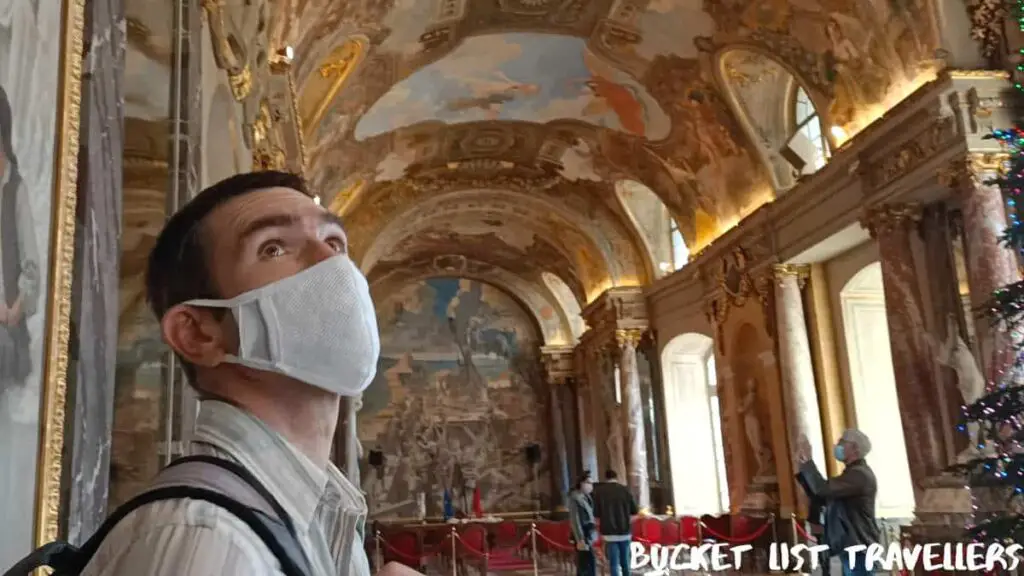 France has one of the strongest economies in the world, and the cost of living is high by world standards. Whilst it is not the cheapest country to travel to, it does have a wide variety of options available to suit most budgets. Furthermore it has an extensive public transport system, which can help keep costs down.As a rough guide, we recommend the following budgets for a couple:
Low-budget daily spend – 100 euro per day for a couple will get you hostel accommodation, meals from bakeries and markets, local transport and free or cheap activities such as visiting museums and parks
Mid-range daily spend – 300 euro per day for a couple will get you mid-range accommodation, local transport, restaurant meals and a few paid activities
Luxury spend – 1000 euro per day for a couple will get you a premium experience in France, staying at luxury resorts, travelling by private transport, doing a range of paid activities and eating at high end restaurants
France travel guide: Accommodation in France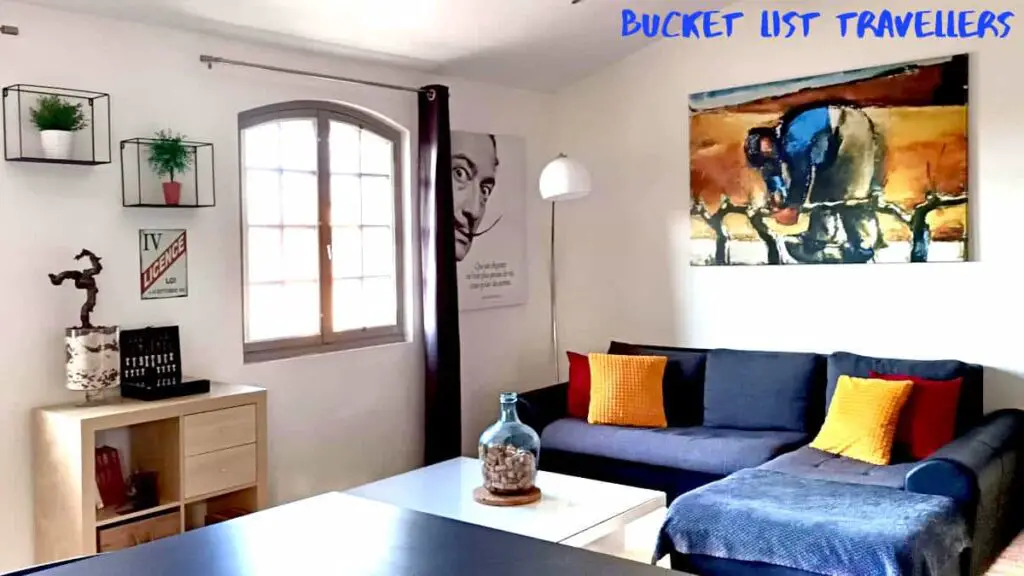 There is a good range of accommodation to suit all budgets in France. Airbnb operates in France and we were impressed with the range of options available throughout the country. We were particularly impressed with the quality and availability of Aparthotels, which are furnished rentals apartments.For short-term accommodation, a general price per night is as follows:
Budget accommodation – 15-40 euro for dorm accommodation
Mid-range accommodation – 40-120 euro for a private room
Luxury accommodation – 130-1700 euro a night for a luxury hotel/resort
Rental property – 60-1000 euro a night for a fully furnished 3-5 bedroom home
France travel guide: Food in France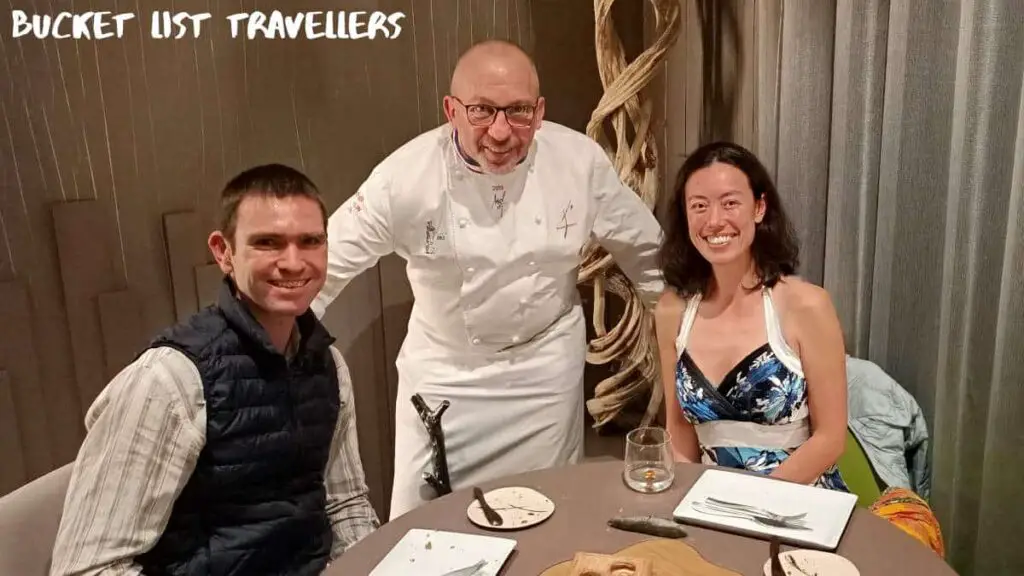 France is a food lovers paradise. It is filled with amazing cafes and restaurants. Notably, it has the record for the most number of Michelin restaurants in the world. Throughout the country you will find the streets filled with bakeries, patisseries, cheese stores and many other specialty food stores selling delicious gastronomical delights. Also look out for local markets or halles selling the best regional produce. Apart from the food, France is also renouned for its high quality wine. The biggest question you will have is "what should I eat first?"Our price guide for your food budget in France is as follows (prices as at 2022):
Restaurant meal – 15-20 for a main dish
Bakery food – 1-2 euro for a croissant or baguette, 5 euro for a sandwich
Glass of wine – 4-6 euro
Coffee – 3-4 euro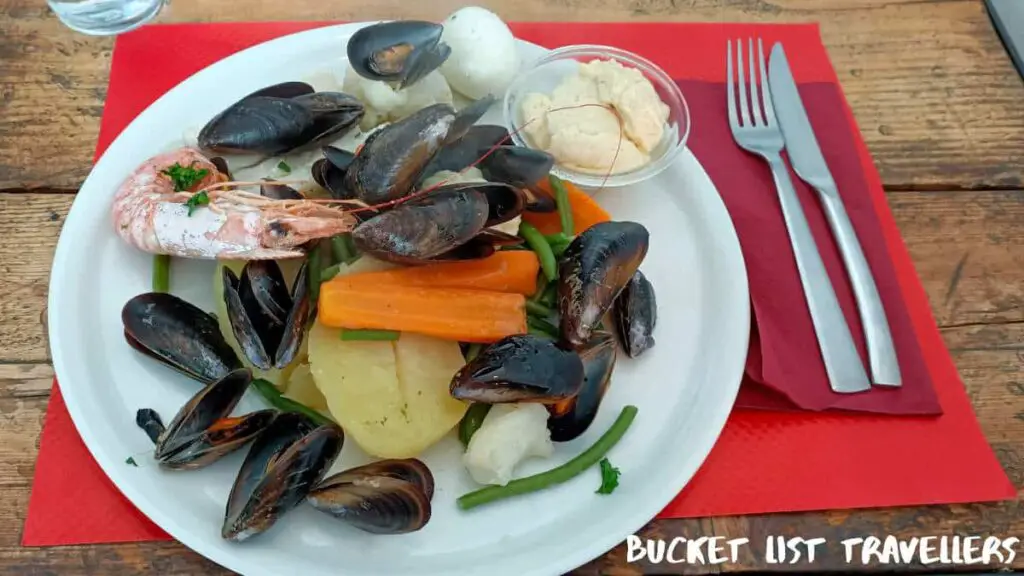 France has many regional cuisines as well as food that is enjoyed throughout the country. You could spend years eating your way through the country and still find new dishes to enjoy. Must try dishes in France include croissants and chocolatines (also known as pain au chocolat), baguettes, the wide variety of cheeses, chocolate, pot-au-feu, soupe à l'oignon (French onion soup), coq au vin, croque monsieur, bouillabaisse, gratin, cassoulet, foie gras, quiche, crȇpes, escargot, moules marinières, ratatouille.
France culture
National holidays in France
New Year's Day – 1 January
Good Friday – the Friday before Easter Sunday, typically in March or April. Only Alsace and Moselle observe this holiday.
Easter Monday – the Monday after Easter Sunday, typically in March or April.
Labor Day – 1 May
Victory Day – 8 May
Ascension Day – this is 40 days after Easter
Whit Sunday – this is the Christian holiday of Pentecost. It is 50 days after Easter, typically in May or June
Whit Monday – it is the day after Whit Sunday, typically in May or June
Bastille Day – 14 July
Assumption Day – 15 August
All Saints Day – 1 November
Armistice Day – 11 November
Christmas Day – 25 December
St Stephen's Day – 26 December. Only Alsace and Moselle observe this holiday.
National symbols of France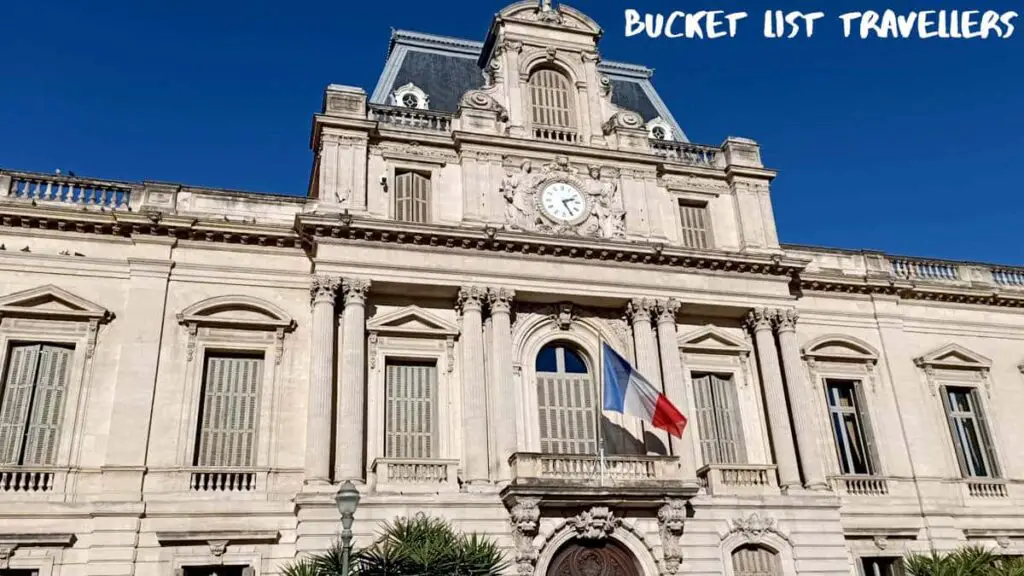 France flag – a tricolour flag featuring three vertical bands coloured blue, white and red from left to right.
France coat of arms – this features a lictor's fasces (a bundle of wooden rods with an axe protruding from the top). This symbol rests on branches of laurel and oak. There is also a ribbon with the national motto "Liberté, égalité, fraternité". The lictor's fasces represents magisterial power, law and governance. The oak is the national tree of France and symbolises strength and endurance. The laurel is a symbol of triumph.
National flower – fleur-de-lis (also known as the lily flower)
National bird – Gallic rooster
France pastimes
National dish – Pot-au-Feu
Popular drinks – Pastis, wine
National sport – football
Religion – 41% Catholic, 40% non-religious (as at 2019)
Famous French people
National heroes – There have been many notable people from France throughout the years. These include general and president Charles de Gaulle, chemist Louis Pasteur, physicist and chemist Marie Curie, novelist Victor Hugo, playwright Molière, explorer Jacques Cousteau, singer Edith Piaf, military leader Jeanne d'Arc.
National sports stars – runner Joseph Guillemot, tennis payer René Lacoste (inventor of the polo shirt, the steel tennis racket and the tennis ball machine), wrestler André the Giant, basketball player Tony Parker, footballer Zinedine Zidane ("Zizou"), cyclist Jeannie Longo, footballer Kylian Mbappé.
Is France Safe?
France travel guide: Safety in France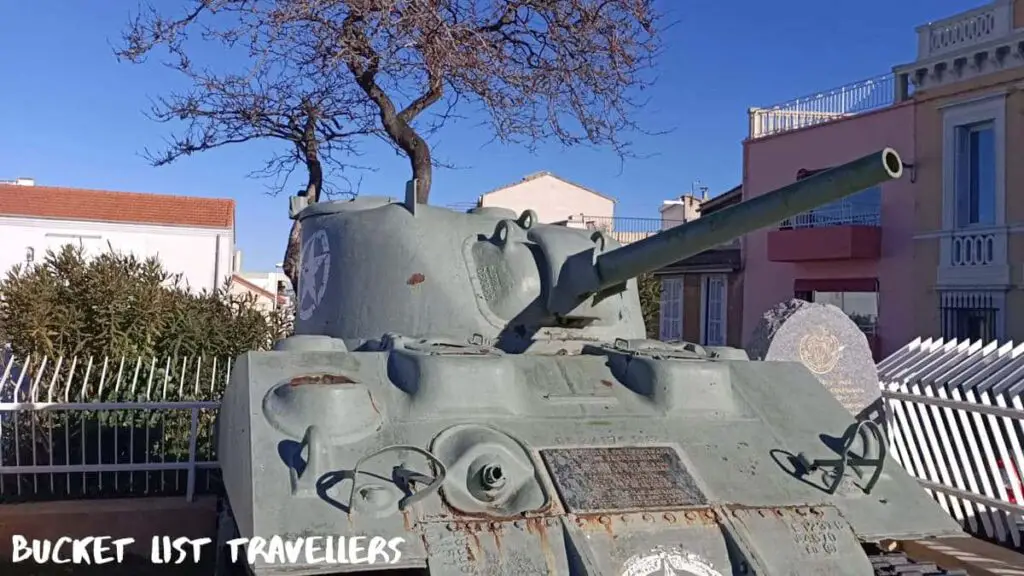 We travelled through France for two months and found the country to be extremely safe. As with any country, there are good areas and bad areas. Watch out for pickpockets particularly in Paris, Marseilles, Nice, Lyon, Cannes as well as Strasbourg. Also, make sure no-one is watching whenever you are entering pin codes and never lose sight of your credit card when making a purchase.
France travel guide: General safety considerations in France
Other general safety considerations for travel in France:
Drinking water – Tap water is safe to drink almost everywhere in the country. However there are a few areas within the country where the water isn't safe to drink due to pesticide runoff.
Mosquitoes – the tiger mosquito has been present in France since 2004. This type of mosquito spreads diseases such as Zika, dengue and chikunguya.
Altitude sickness – France has areas of high altitude. This comes with the risk of altitude sickness. If you are planning to visit any high altitude areas in France, be sure to allow sufficient time to acclimatise. If you experience any signs of altitude sickness, such as headache, nausea or vomiting, dizziness, tiredness, loss of appetite or shortness of breath, get help immediately.
Road safety – French motorways are the safest in continental Europe. However the National and Departmental roads are much less safe. Additionally, roads are the leading cause of violent death in the country. Take care on the roads in France.
Water safety – If you visit any of the coastal areas or lakes, take care when swimming as currents and waves may be stronger than you expect.
Sun safety – Exposure to the sun can have adverse short-term and long-term effects on the skin, eyes and immune system. Sun protection such as sunscreen, a hat and sunglasses is very important to ensure you don't get burnt.
As with any destination, take all of your normal safety precautions.
France Blogs
We hope you have found this France travel guide useful. For more information on visiting france, you can find our France travel blogs below.
Affiliate Links
This website contains affiliate links. This means we may earn a commission on any purchases at no additional cost to you. Your support helps us continue our travels and make more travel blogs as well as travel videos, thank you!
Subscribe to Bucket List Travellers on YouTube