Why you should go to Italy
Italy has a wide range of destinations and experiences to choose from and is perfect for any type of vacation. Food lovers will find gastronomic delights all throughout the country. Those after romance would enjoy Venice, Florence as well as the Amalfi Coast. If you enjoy culture and history, consider a visit to Rome, Verona or Naples. And for fashionistas, Milan is a must! In this Italy travel guide, we share everything you need to know to plan your next Italy trip.
Italy travel guide: Know before you go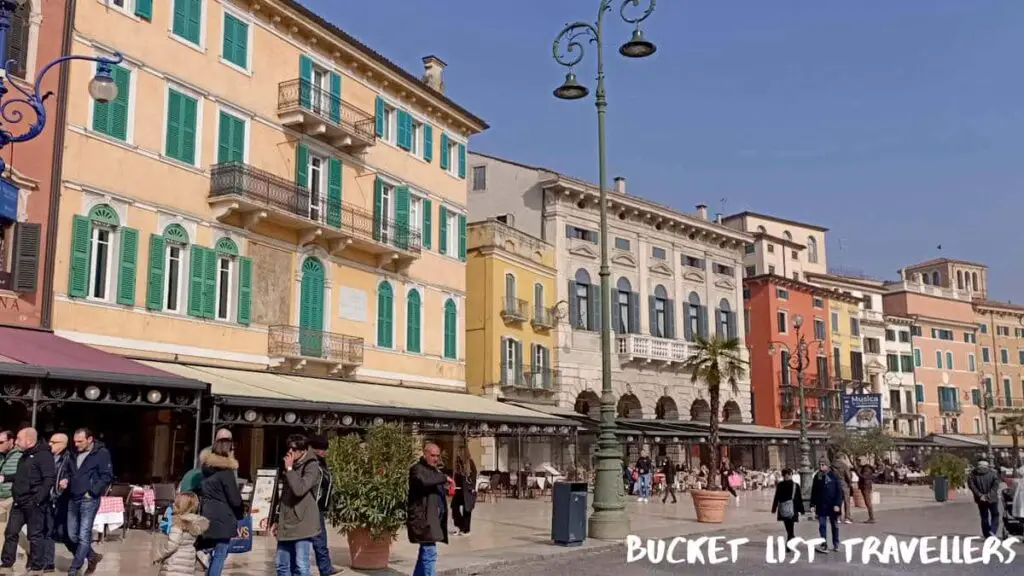 Italy travel guide: Basic info about Italy
Language – Italian. Regional languages are also spoken in many parts of the country. English is widely spoken, but not everyone you meet will be able to speak English.
Currency – euro (EUR). This has been the official currency of Italy since 2002. Currency exchanges can be found in most cities and ATMs are available widely throughout the country.
Population – 59.55 million (2020)
Area – 302,073 km2 (116,631 sq mi)
Capital – Rome
Emergency number – 112 or 114 (sms or fax)
Police number – 17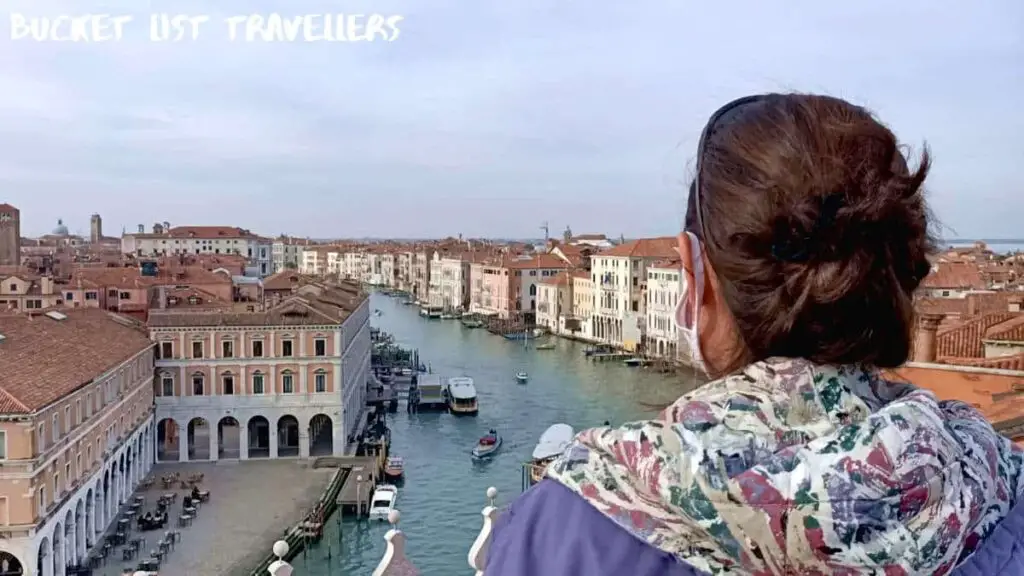 Utilities in Italy
Electricity – Italy uses Types C, F as well as L power plugs. The country operates on a 230v supply voltage at 50Hz. Power outages are not common in Italy. However in some places you need to be careful not to use too many appliances at once or you'll overload the system.
Water – the tap water in Italy is safe to drink almost everywhere in the country. However there are a some very rural areas may not have water that's safe to drink. Specifically, if you see a sign that says "acqua non potabile", that means the water is not safe to drink.
Toilets – sit-down flushing toilets are the most common type of toilet in Italy. You can flush your toilet paper directly into the toilet. Bidets are a common feature of many bathrooms. Public toilets are common in Italy. Many public toilets charge a fee anywhere from 50 cents to 1 euro to use.
Telephone country code: +39
Where is Italy?
Italy is a country in western Europe. It is shares land borders with 4 countries – France, Switzerland, Austria and Slovenia. There are five seas surrounding Italy – the Mediterranean Sea, Adriatic Sea, Ionian Sea, Ligurian Sea as well as the Tyrrhenian Sea.
How to get to Italy
Italy travel guide: arriving overland
Land border crossings for Italy
Italy has land borders with 4 countries:
France (we have done this border crossing)
Switzerland
Austria
Slovenia (we have done this border crossing)
Italy land border transport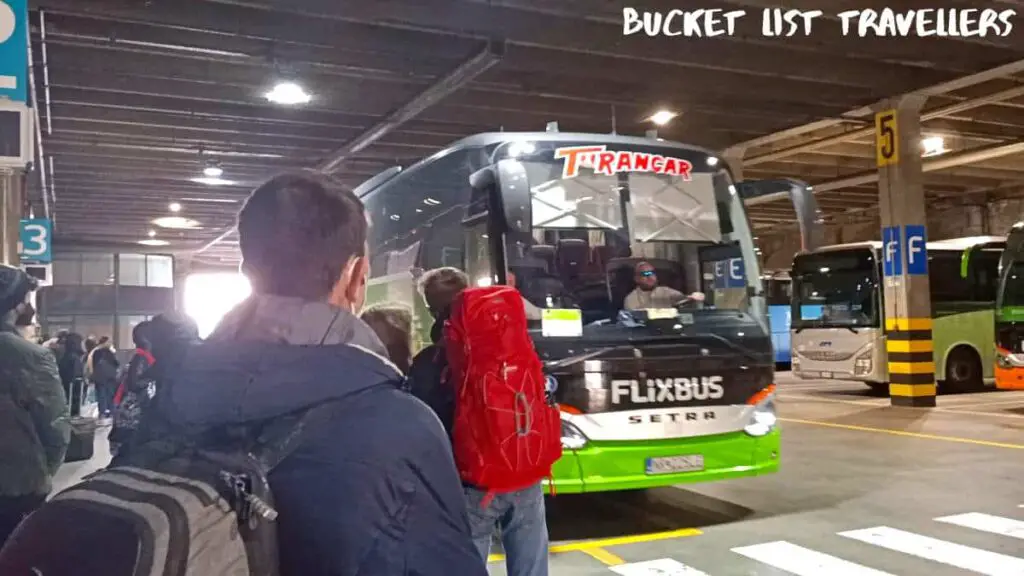 The main transport options for travelling overland to Italy are:
Private vehicle
Private transport operator
Train
Intercity bus
Local bus
Italy travel guide: arriving by air
There are 9 major international airports in Italy. These include:
Rome Fiumicino Airport (Airport code FCO). This is Italy's primary airport and also the 11th busiest airport in Europe. Around 44 million passengers pass through this airport each year. It is located in Rome.
Milan Malpensa Airport (Airport code MXP).
Milan Bergamo Airport (Airport code BGY).
Venice Airport (Airport code VCE).
Naples Airport (Airport code NAP).
The national airline of Italy is ITA Airways (Italia Trasporto Aereo).
Italy travel guide: arriving by sea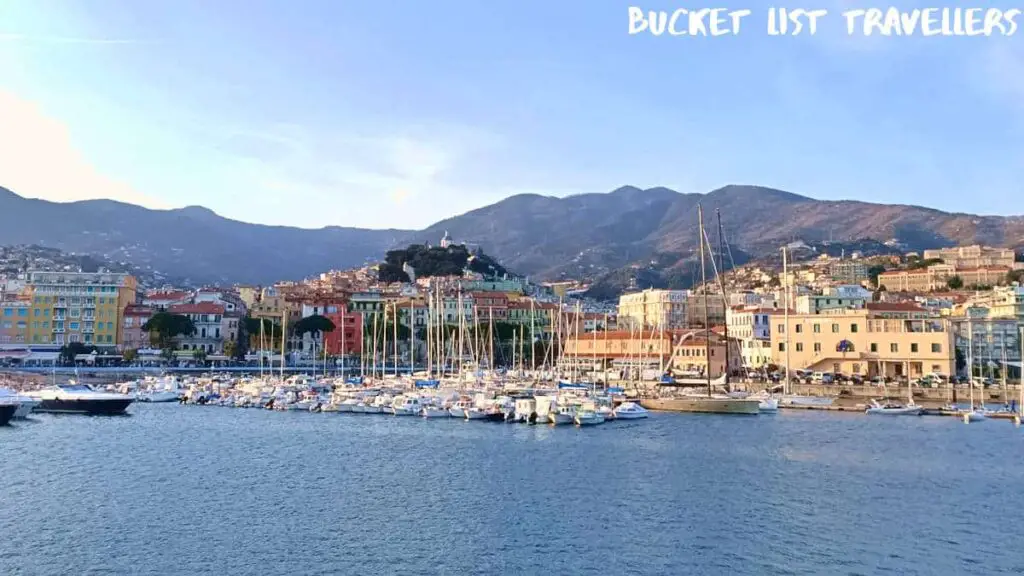 There is a total of 311 seaports in Italy, including 14 major seaorts. These include the ports of:
Our experience of entry to Italy
We caught a train from Nice France to Ventimiglia Italy. We filled out the Passenger Locator Form before our journey, but no-one actually checked any of our documents at the border. Furthermore we didn't see any border control officials when we crossed the border.
Italy travel guide: How to get around Italy
Local buses in Italy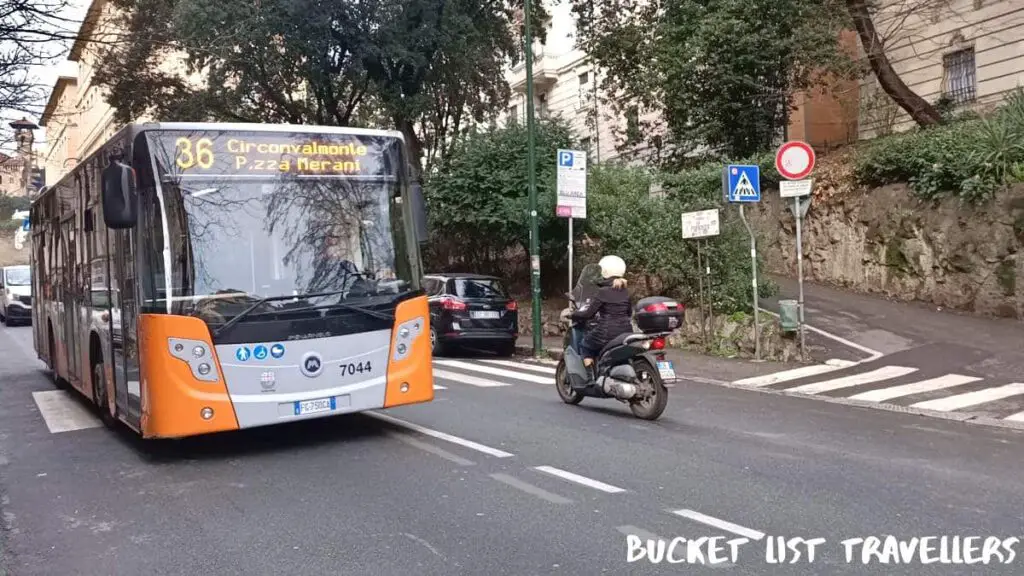 Most cities and towns in Italy have a local bus. The buses in Italy are a quick and cheap way to get around town. Buses are generally modern, clean and in good condition. We recommend looking up website of the local bus service in advance so that you can understand the pricing as well as find the timetables.
Trams in Italy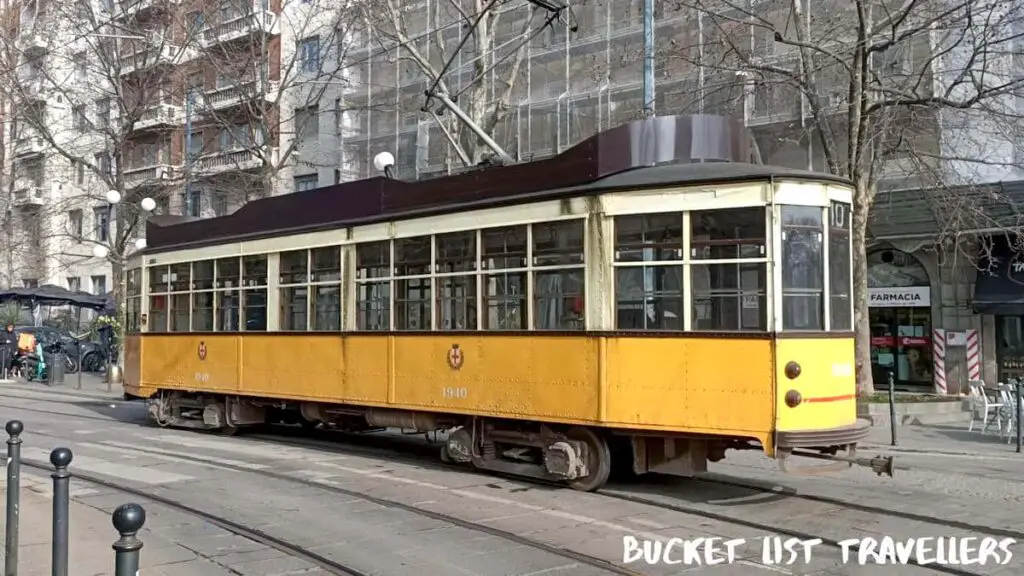 In addition to buses, many larger cities in Italy have a tram network. This is another efficient way to move around town.
Metro trains (subway or underground) in Italy
The biggest cities in Italy, will have a system of underground trains. This rapid transport system is an efficient way to move around the city.
Intercity trains in Italy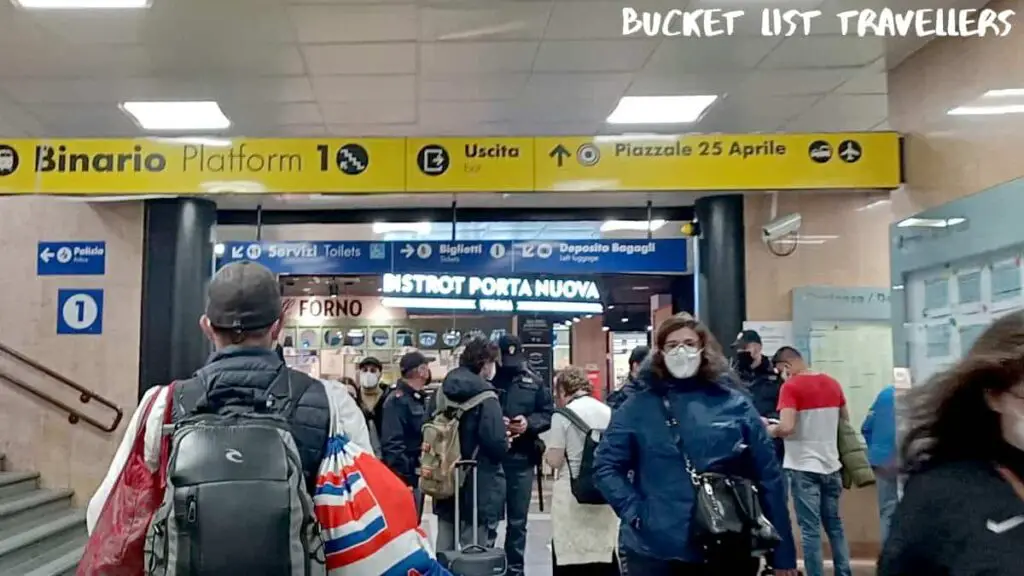 Trains are a cheap and efficient way to get around Italy. The network is extensive and also connects to cities outside of Italy. Trains in Italy are generally fairly clean, modern and in good condition. Some of the larger train stations have free wifi, but there generally isn't wifi onboard the train. Intercity trains generally have toilets on board that are free to use. There are also public toilets at train stations for a fee. The Italian national railway company is called Trenitalia.
We recommend using the app and website TrainLine to book intercity train tickets in Italy. This is the app we used. We found it very easy to use with great functionality. Another great feature is that you can see days ahead to see what times of the day were the cheapest rates.
High speed trains in Italy
Italy's publicly run high speed trains are the Alta Velocità (AV) trains. They are generally the most expensive and require reservation. TrenItalia operates three types of high speed trains, with varying speeds which service different areas. Collectively they are known as "Le Frecce":
Frecciarossa – this means "red arrow". It is the fastest, reaching speeds of 223miles/hour (360km/h, 224mph)
Frecciargente – this means "silver arrow". It is the fastest, reaching speeds of 155miles/hour (250km/h, 155mph)
Frecciabianca – this means "red arrow". It is the fastest, reaching speeds of 124miles/hour (200km/h, 124mph)
The Italian national railway company that Additionally, there are high speed trains on a limited number of routes that are privately run by the NTV company. These trains are called the Italo trains. The trains reach speeds of 300km/h (190mph). They offer 2nd class, 1st class as well as premier 1st class services. Italo trains are competitively priced compared to AV trains and they offer onboard services like free wifi, catering, a snack area and an entertainment portal as well as Italo Club Lounges at the station.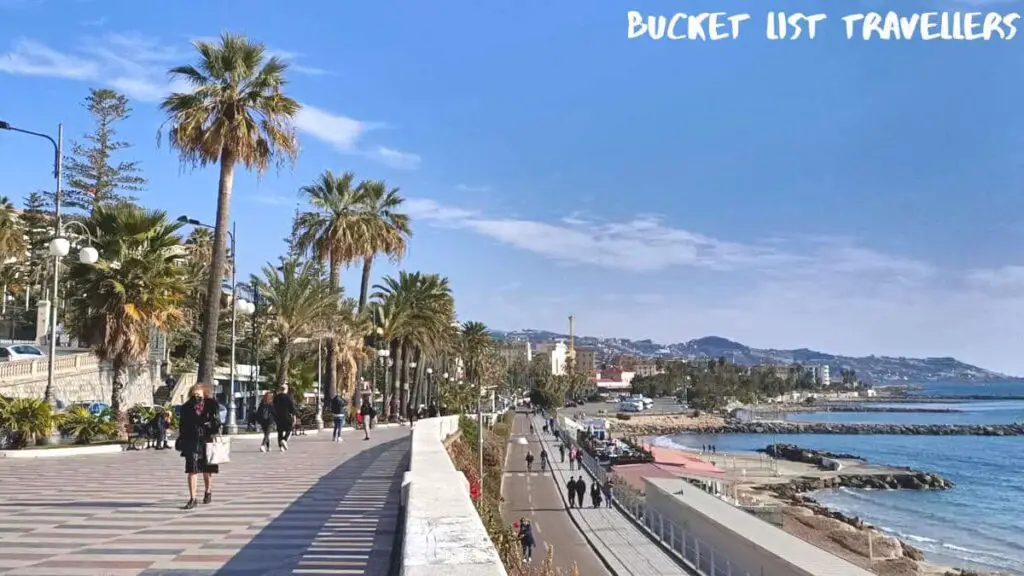 Non-high speed trains in Italy
The following non-high speed train brands operate in Italy:
Eurostar Italia (ES) – these are fast trains operated by TrenItalia that are usually air-conditioned and cheaper than AV or Italo trains. The network is more extensive than the AV network, but does not cover the whole country. These trains require a reservation.
Regionale Veloce (RV) – these are semi-fast trains which are run by TrenItalia. They are generally air-conditioned and have facilities for mobility impaired people as well as bike facilities. They generally only stop at larger towns and villages.
Intercity (IC) – this is a non-high speed rail service which is run by Trenitalia. These services travel between the major towns and cities in Italy and make more frequent stops than the high speed rail services.
RegioExpress (RE) Trains – these are regional trains run in the north of Italy by Trenord. They stop only at larger cities and stations can connect the Lombardy region with Milan. Typically they have bike facilities.
Regional Trains – these are the slowest and cheapest trains. Reservations may or may not be available and they may not have amenities like air-conditioning or first class cars. The types of Regional Trains available are InterRegionale (IR), Regionale (R), Diretto (D) and Espresso (E). Be sure to validate your ticket at a ticket stamping machine at the station before boarding your train.
Eurocity services – these services connect cities across different countries in Europe.
Night services – these services operate overnight.
Intercity buses in Italy
A common way to get around Italy is by using intercity buses. These are a budget friendly alternative to trains, but are generally a slower option. Intercity bus companies in Italy include Marino Autolinee, Itabus, Autolinee Federico, Interbus as well as FlixBus.
Vehicle hire in Italy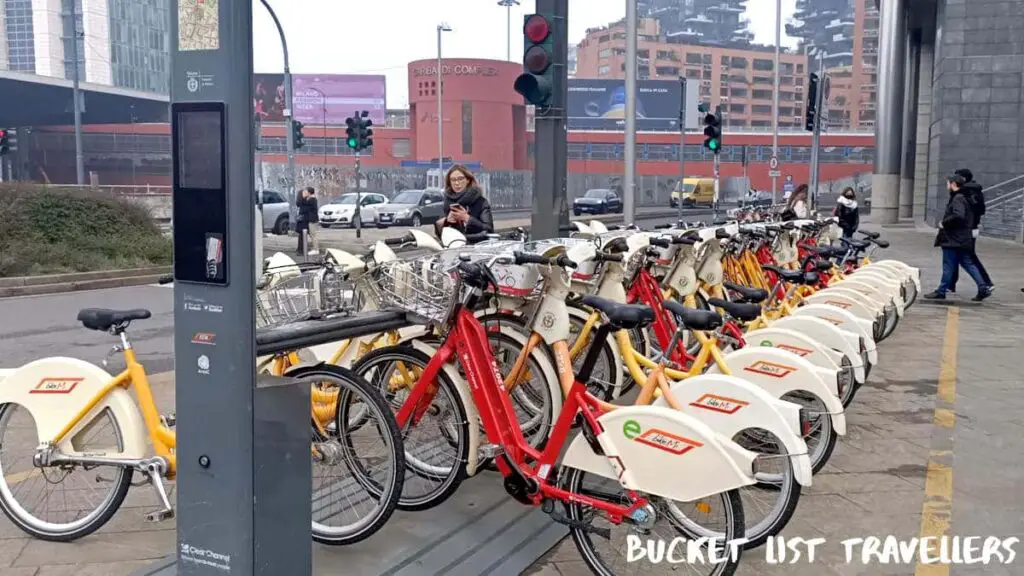 A wide variety of vehicles can be rented in Italy. This includes:
Bicycles – Many towns and cities in Italy have self service public bike rental as well as bike share services. Furthermore,there are usually bike docking stations around transport hubs like train terminals. Dockless bike options are also available in some areas. In addition to the self service options, there are many bike rental stores around the country. Both electric and mechanical bikes are available for hire and you can also hire premium performance bikes.
Electric scooters
Motorcycles
Cars
SUVs
Campervans
Boats
Italians drive on the right side of the road.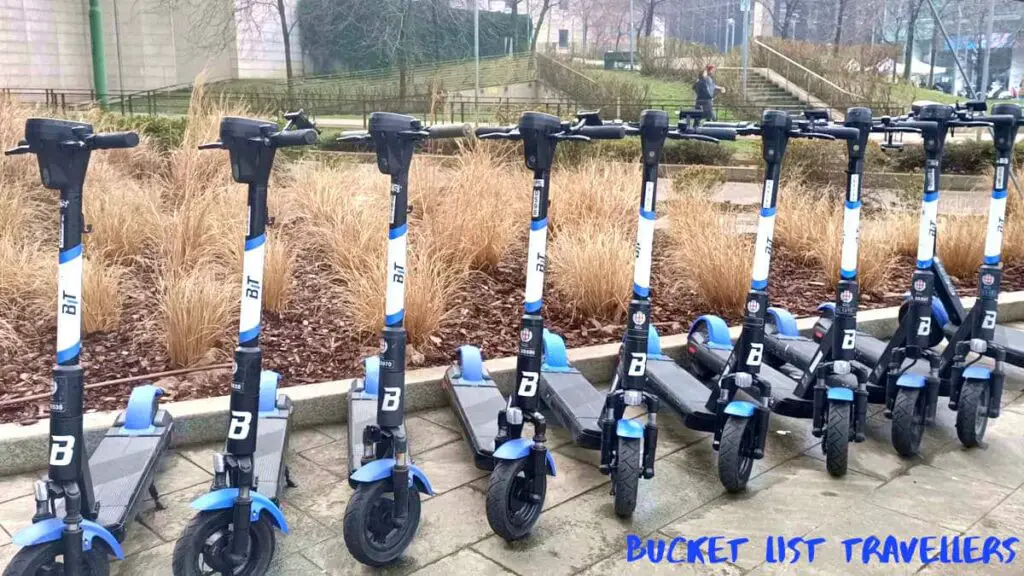 Taxis in Italy
Taxis are common in Italy. Fares are regulated and are usually metered. The exception to this will be standard journeys such as airport trips. In this case the fare will be a fixed price. Taxi rates are usually displayed inside the vehicle as well as at taxi ranks. In general your fare will include the following costs:
The pickup fee or minimum fee – this is charged as soon as you get into the vehicle
There may also be an additional fee for extra people or heavy luggage
Price per kilometre – this price can vary depending on the time of day
Price per hour – this is a price that gets charged when the taxi is stuck in heavy traffic. The price also varies depending on the time of day
It is not necessary to tip taxi drivers in Italy. At most, Italians may round up the fare to the nearest dollar as a tip.
To ensure you are charged the correct amount, be sure to only use official taxis that have a taxi sign on the roof. Also check that the taxi driver resets the metre before taking off and that the metre is working. If your trip is inside city limits "Tarrifa 1" on the metre should be lit up. Note that this is the lower and correct rate. Tarrifa 2 and 3 should only be used for trips outside the city walls or to the airport.
Ride-share services in Italy
While it is not widespread, rider-share services are present in Italy. However they are banned in many cities. The premium versions of Uber operate in Rome as well as Milan. Alternatively there is another app based transport option called FREE NOW (mytaxi) which operates in some of the larger cities in Italy. CarpoolWorld also operates in Italy. Lyft does not operate in Italy.
Domestic flights around Italy
A number of airlines offer regular domestic flights in Italy. These include:
Alitalia CityLiner
easyJet
Ryanair
Italy travel guide to travelling during Covid
We have written a detailed post outlining the Covid entry requirements. You can find the post here.
Italy travel guide: How long to spend in Italy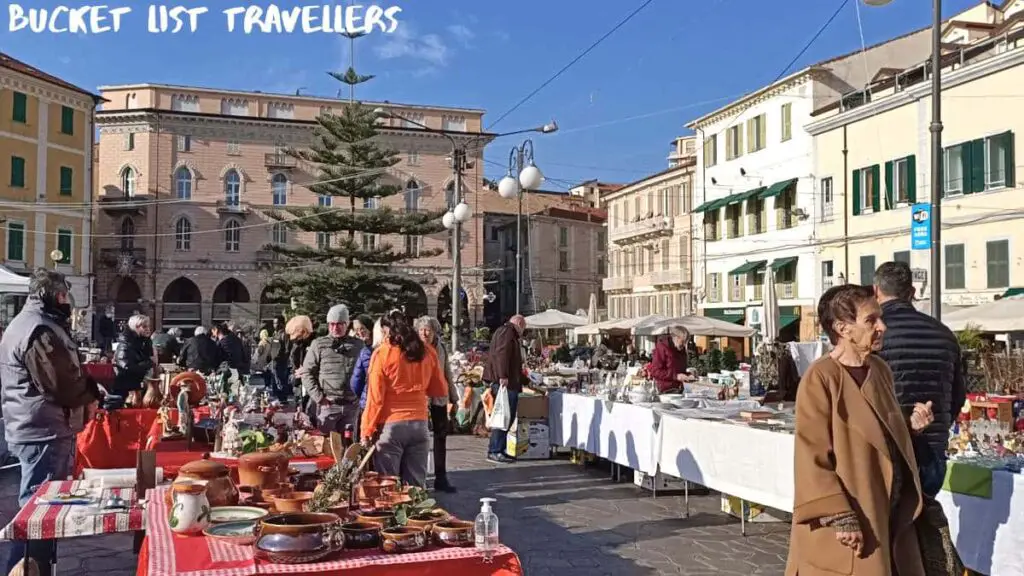 Italy is such a beautiful country with so much to offer. It is a country you could easily return to again and again and never run out of things to do and see. We'd recommend devoting as much time as you have to experiencing all that Italy has to offer. However if you are short on time, 2 weeks will allow you to get a taste for some of the highlights of this amazing country.
Italy is part of the Schengen area, which is a EU passport-free zone that covers most European countries. The Schengen provisions have abolished checks at internal borders, however police checks and temporary border controls in some situations may still apply. As Australian citizens, we don't currently need a visa to travel to any member countries of the Schengen Area so long as our stay doesn't exceed a maximum of 90 days in any one 180 day period. This 90/180 day rule for Schengen countries applies to anyone applying for a Schengen Visa as well as anyone from a country which has the Schengen Area's visa waiver stay. However at the end of 2022, the Schengen visa rules are going to change and ALL non EU citizens will need to apply for a ETIAS visa waiver before travelling to any countries in the Schengen zone. The same 90/180 day rule will apply, but everyone that is not an EU citizen and not part of the Schengen zone will need to apply for a Schengen visa.
Italy travel guide: Best areas to visit in Italy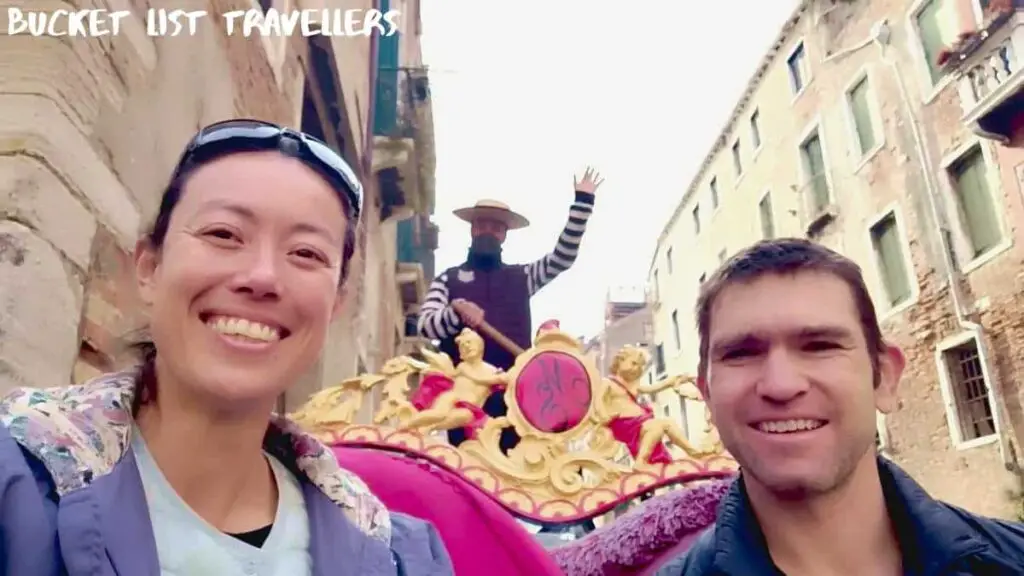 Popular areas to visit in Italy include:
Cities – Rome, Florence, Venice, Milan, Bologna, Naples, Verona, Genoa, Trieste, Pisa, Turin, Palermo, Cagliari, Ravenna, Siena
Beach regions – Spiaggia dei Conigli (Sicily),
Mountain areas – the Italian Alps, the Apennines, the Dolomites
National Parks – Italy is home to 25 national parks. These include Cinque Terre National Park, Vesuvius National Park, Parco Nazionale delle Dolomiti Bellunesi.
Volcanoes – Vesuvius, Mount Etna, Stromboli
Wine regions – Piedmont, Tuscany, Sicily, Veneto, Emilia-Romagna, Sardinia, Umbria, Prosecco, Lombardy
Weather in Italy
Overall, Italy enjoys a temperate climate, heavily influenced by the Mediterranean Sea which surrounds the majority of the country. Italy has 4 distinct seasons, with summer lasting from July to September and winter from January to March. However the weather varies considerably depending on the region. For example the climate along coastal areas will have mild winters with average temperatures around 12°C (54 °F), whereas northern parts of Italy will experience very cold winters with wet, foggy and snowy conditions and average temperatures around 0°C (32°F). Summers are hot with temperatures averaging between 28°C-31°C (82°F-88°F) throughout the country.
Internet and mobile phones in Italy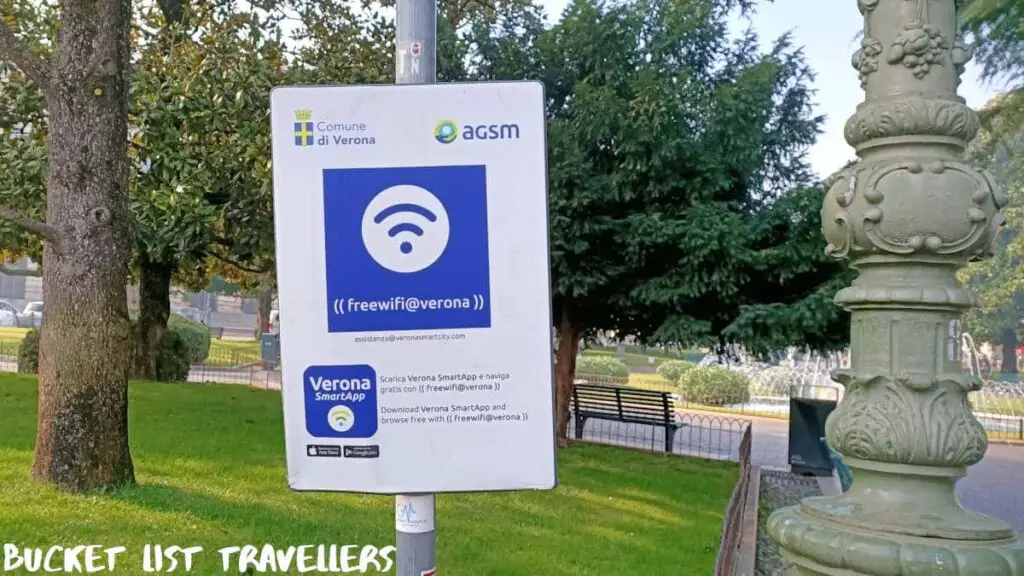 Since June 15th, 2017, Roam Like at Home (RLAT) rules came into force for European Union countries. Due to these rules, people with European Union mobile numbers are no longer charged temporary mobile roaming fees if they travel within the European Union. Consequently if you have a European Union mobile number, you can use that number anywhere within the European Union and you will be charged for calls, texts and data in the same rates as if you were in your home country. There are limits to this in order to prevent abuse of these rules.
The main internet and phone companies in Italy include TIM, Vodafone, Wind, 3 as well as Iliad.
5G has been in Italy since June 2019. However 2G is expected to continue in Italy until 2025.
Italy is ranked 48th fastest in the world for mobile internet speeds and 62nd fastest for fixed broadband. For Fixed Broadband the average download speed is 53mbps and upload is 18mbps (as at February 2022).
The best place to buy cell phone SIM cards in Italy are in phone stores. They can be found in shopping malls and city centres. We recommend not buying a SIM card at the airport as prices are generally higher at the airport. You will need to present photo ID in order to purchase a SIM card.
How much to budget for Italy?
Italy travel guide: Daily spend for a couple travelling in Italy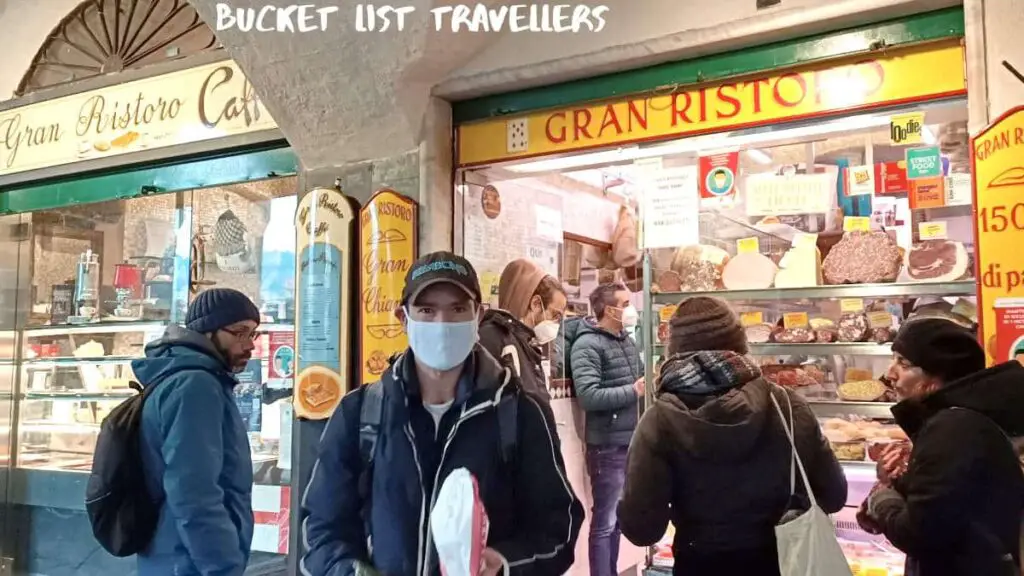 Italy has one of the largest economies in the world, and consequently the cost of living is high by world standards. Whilst it is not the cheapest country to travel to, it does have a wide variety of options available to suit most budgets. Furthermore it has an extensive public transport system, which can help keep costs down.
As a rough guide, we recommend the following budgets for a couple:
Low-budget daily spend – 100 euro per day for a couple will get you hostel accommodation, meals from bakeries and markets, local transport and free or cheap activities such as visiting museums and parks
Mid-range daily spend – 300 euro per day for a couple will get you mid-range accommodation, local transport, restaurant meals as well as a few paid activities
Luxury spend – 1000 euro per day for a couple will get you a premium experience in Italy, staying at luxury resorts, travelling by private transport, doing a range of paid activities and eating at high end restaurants
Italy travel guide: Accommodation in Italy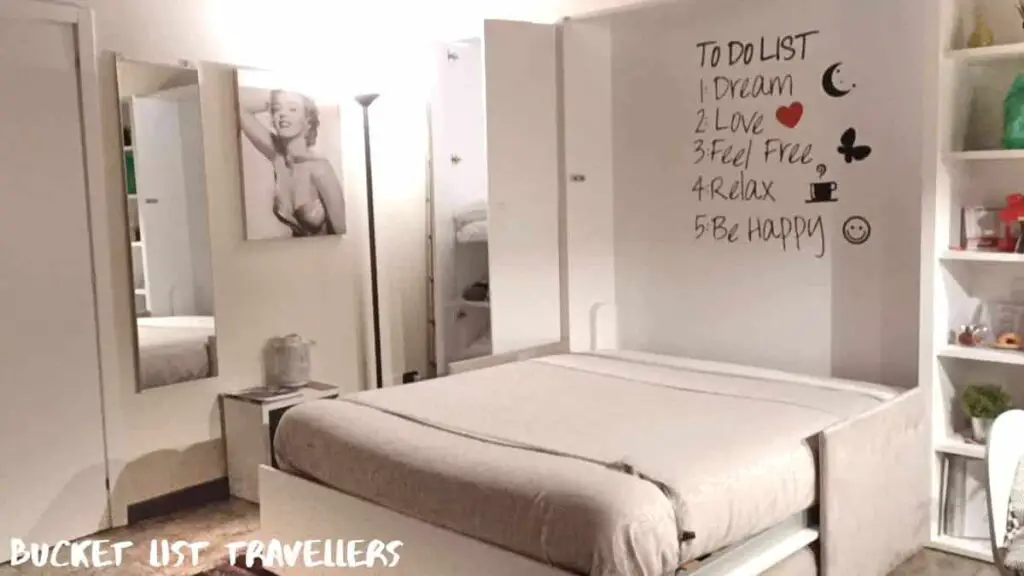 There is a good range of accommodation to suit all budgets in Italy. Furthermore, Airbnb operates in Italy and we were impressed with the range of options available throughout the country.
For short-term accommodation, a general price per night is as follows:
Budget accommodation – 10-60 euro for dorm accommodation
Mid-range accommodation – 50-200 euro for a private room
Luxury accommodation – 200-1300 euro a night for a luxury hotel/resort
Rental property – 150-1200 euro a night for a fully furnished 3-5 bedroom home
Prices may vary considerably depending on the city or town.
Most cities in Italy charge a city tax, which must be paid to your host and is an additional charge on top of your nightly rate. The city tax is a fixed amount per person and the amount varies by city as well as by the star rating of your accommodation. It can vary anywhere from around 1-7 euro per person per night. Furthermore, the city tax is sometimes capped at a maximum number of nights.
Italy travel guide: Food in Italy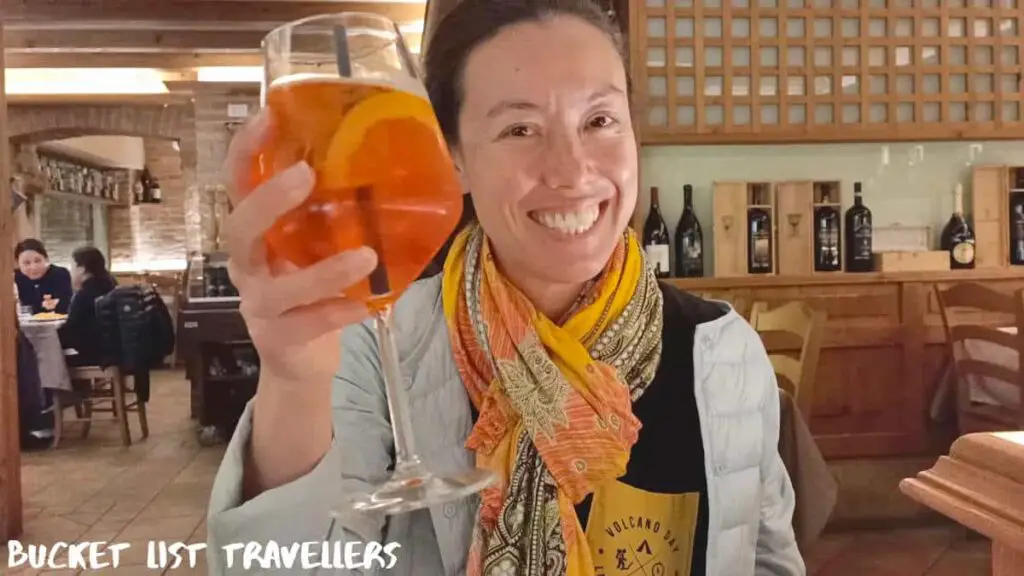 Italy is synonymous with delicious food! You will be amazed with the array of different styles of pasta available, the regional specialties and of course the decadent and creamy gelato. Throughout the country you will find the streets filled with restaurants, cafes, pizzerias and food stores selling delicious gastronomical delights. Also look out for local markets selling the best regional produce. Apart from the food, Italy is also renowned for its high quality wine, aperitivos and digestivos.
How much does food cost in Italy?
Our price guide for your food budget in Italy is as follows (prices as at 2022):
Restaurant meal – 15-20 for a main dish
Bakery food – 3.50 for arancini, 2-3 euro for a slice of pizza
Glass of wine – 4-7 euro
Coffee – 1-4 euro
Coperto charge for restaurants in Italy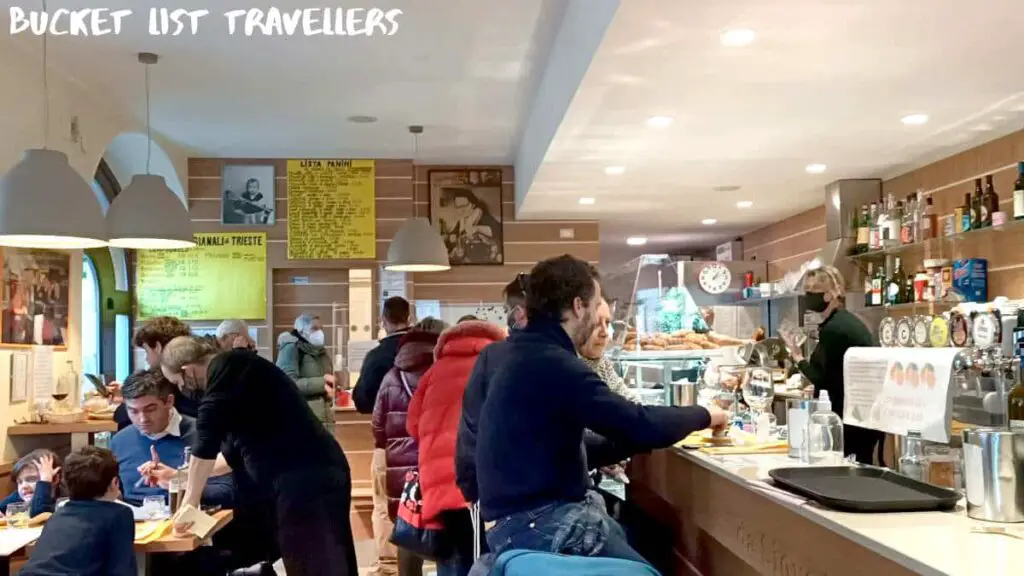 Most restaurants will charge a coperto charge if you are dining in. This cover charge is usually around 1-3 euro, but may be higher in touristy areas. It is a fixed per person charge and is meant to cover things like table linen, tableware as well as bread. It's a non-negotiable charge and must be listed on the menu. If you can't find it listed on the menu, ask your waiter if there is a coperto charge.
Servizio charge for restaurants in Italy
Some restaurants also charge a servizio charge. This service charge is generally a percentage of your bill and must be listed on the menu. It is usually charged in restaurants in touristy areas as well as for groups of 8 or more.
Regional dishes in Italy
Italy has many regional cuisines as well as food that is enjoyed throughout the country. You could spend years eating your way through the country and still find new dishes to enjoy. Must try dishes in Italy include pizza, focaccia, prosciutto, arancini, lasagne, ragù alla Bolognese, tortellini, pesto, risotto, carbonara, bottarga, polenta, ossobucco, truffles, tirimisu, cannoli, gelato, coffee.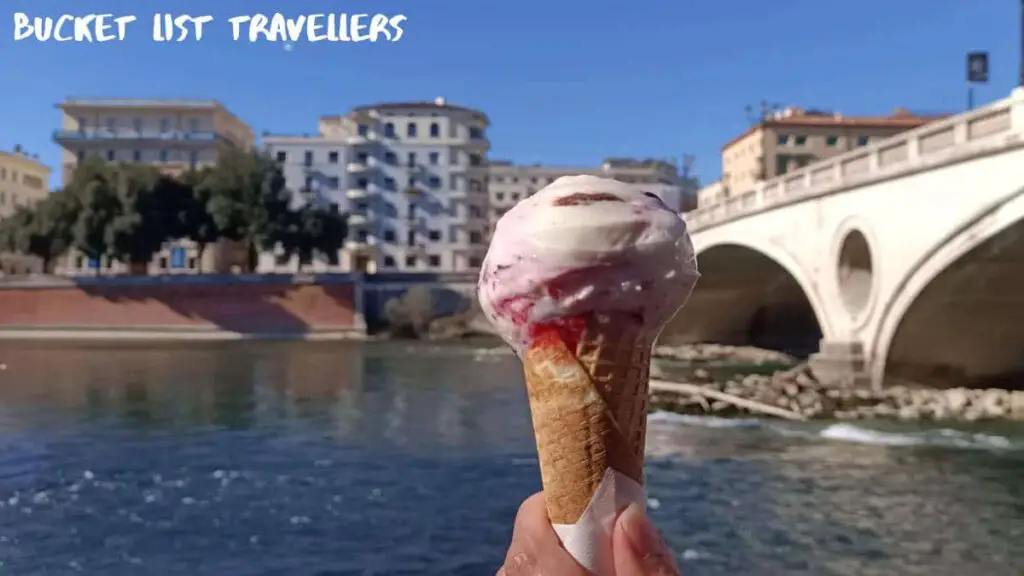 Italy culture
National holidays in Italy
New Year's Day – 1 January
Epiphany (Epifania or Befana) – 6 January
Easter Sunday (Pasqua) – typically in March or April
Easter Monday (Pasquetta) – the Monday after Easter Sunday, typically in March or April
Liberation Day (Festa della Liberazione) – 25 April
International Workers' Day (Festa del Lavoro) – 1 May
Republic Day (Festa della Repubblica) – 2 June
Assumption Day (Ferragosto) – 15 August
All Saints' Day (Ognissanti or Tutti i Santi) – 1 November
Day of the Immaculate Conception (Immacolata) – 8 December
Christmas Day (Natale) – 25 December
Saint Stephen's Day (Santo Stefano) – 26 December
Additionally, some cities and towns have their own specific holidays that they celebrate.
National symbols of Italy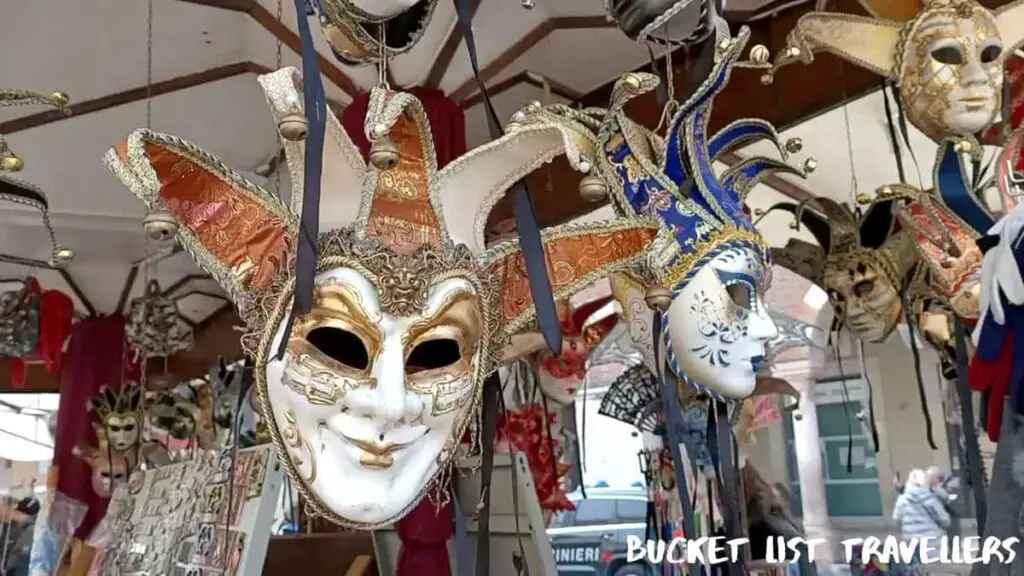 Italy flag – a tricolour flag featuring three vertical bands coloured green, white and red from left to right.
Italy coat of arms – this features a Roman wreath, a white 5-pointed star with a red border on a 5-spoked cogwheel, an olive branch, an oak branch as well as a red ribbon with the words "REPVBBLICA ITALIANA".
National flower – lily
National bird – Italian sparrow
Italian national animal – Italian wolf
Italy pastimes
National dish – Ragu alla Bolognese
Popular drinks – Negroni, Campari, Aperol Spritz, Prosecco, Limoncello, Italian wine
National sport – football
Religion – 79.2% Catholic, 3.5% Eastern orthodox, 7.5% agnostic, 4.1% atheist (as at 2021)
Famous Italian people
Famous people from Italy – There have been many notable people from Italy throughout the years. These include polymath Leonardo Da Vinci, explorer Christopher Columbus, sculptor and painter Michelangelo Buonarroti, poet Dante Alighieri, philosopher Saint Thomas Aquinas, film director Federico Fellini, mathematician Leonardo Fibonacci, astronomer Galileo Galilei, diplomat Niccolò Machiavelli, Nobel prize winning inventor Guglielmo Marconi, educator Maria Montessori, explorer Marco Polo, tenor Luciano Pavarotti
Italian sports stars – motor racing driver Enzo Ferrari, Olympic long distance runner Dorando Pietri, Olympic sprinter Pietro Mennea, Olympic skier Eugenio Monti, motorcycle racer Valentino Rossi, footballer Roberto Baggio, rugby union player Sergio Parisse, footballer Andrea Pirlo
Is Italy Safe?
Italy travel guide: Safety in Italy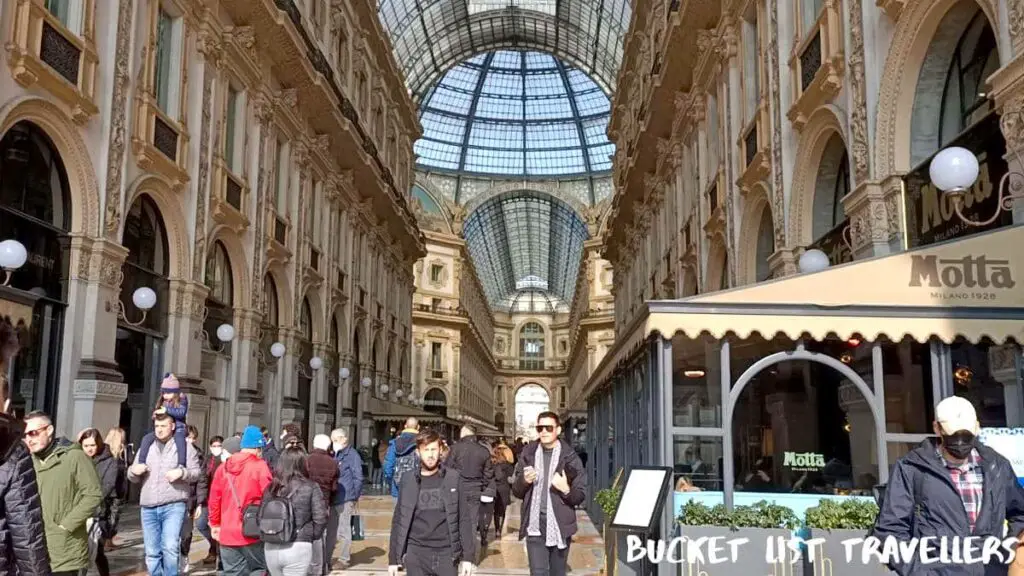 We travelled through Italy for two weeks and found the country to be very safe. As with any country, there are good areas as well as bad areas. Watch out for pickpockets and bag snatchers particularly in Rome, Venice, Florence, Milan and Naples. Beware that bag snatchers can even use cars as well as scooters for drive by bag snatching. Milan also has an issue with counterfeiters selling fake goods. Additionally, Naples and Florence have a reputation for scams. Theft is the most common crime in Italy, so never leave your belongings unattended. Be particularly vigilant in crowds and on public transport. Also, make sure no-one is watching whenever you are entering pin codes and never lose sight of your credit card when making a purchase.
Italy travel guide: General safety considerations in Italy
Other general safety considerations for travel in Italy:
Drinking water – Tap water in Italy is safe to drink almost everywhere. However some very rural areas may not have water that's safe to drink. If you see a sign that says "acqua non potabile" the water is not safe to drink.
Nightlife – never leave your drink unattended as there have been reports of spiked drinks in bars and nightclubs.
Mosquitoes – the tiger mosquito has been in Italy since 1991. It spreads diseases such as Zika, dengue and chikunguya.
Altitude sickness – Italy has areas of high altitude, which can lead to altitude sickness. Allow sufficient time to acclimatise if visiting high altitude areas. If you experience any signs of altitude sickness (headache, nausea or vomiting, dizziness, tiredness, loss of appetite or shortness of breath) get help immediately.
Road safety – Italy has one of the highest road death tolls in Europe, due to driver behaviour as well as road conditions. Robberies from cars are not uncommon, particularly around gas stations. Always lock your vehicle, roll up windows and do not leave valuables unattended in your vehicle. Ignore anyone who tries to flag you down – even if they are telling you you have a flat tyre. Carjackings are a risk in some parts of the country such as Sicily.
Taxis – only use official taxis which have a taxi sign on the roof and don't take a ride from a driver that approaches you.
Water safety – take care when swimming as currents and waves may be stronger than you expect.
Sun safety – Exposure to the sun can have adverse short-term and long-term effects on the skin, eyes and immune system. Wear sun protection such as sunscreen, a hat and sunglasses.
As with any destination, take all of your normal safety precautions.
Italy Blogs
You can find our Italy travel blogs below.
Affiliate Links
This website contains affiliate links. This means we may earn a commission on any purchases at no additional cost to you. Your support helps us continue our travels and make more travel blogs as well as travel videos, thank you!
Subscribe to Bucket List Travellers on YouTube