Why you should go to Greece
Picture perfect islands, fascinating history and mouth watering food are some of the reasons why tourists flock to Greece every year. Greece truly has something for everyone and it's a country you could easily keep returning to again and again. The warm Mediterranean climate is perfect for those looking for a sunny beach holiday. Greece's location also makes it a great stopover when travelling between Europe and Asia. In this Greece travel guide, we share everything you need to know to plan your next Greece trip.
Greece travel guide: Know before you go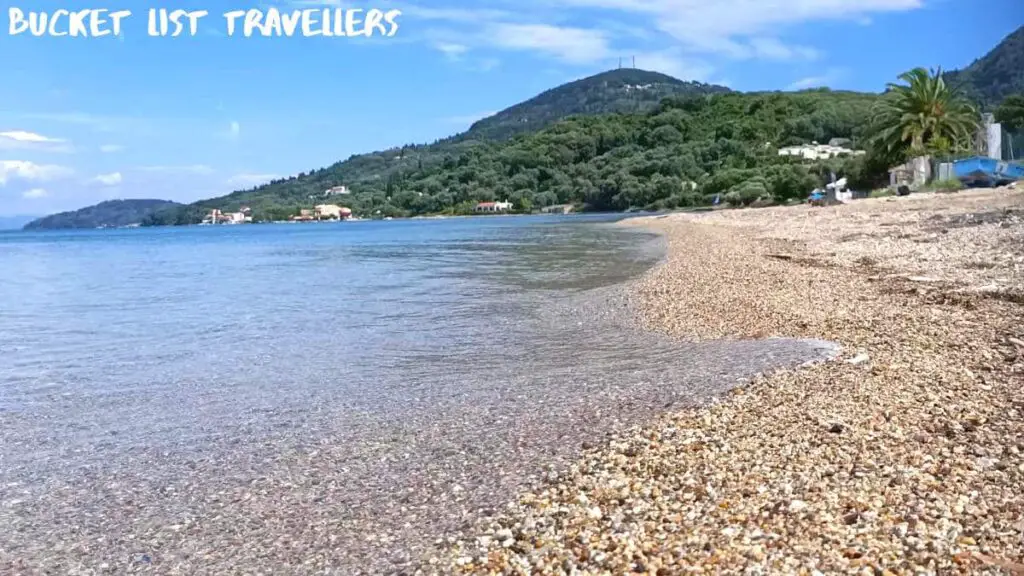 Greece travel guide: Basic info about Greece
Language – Greek. Standard Modern Greek is the official language, but a number of non-official dialects and distinct Hellenic languages are also spoken in some areas. English is becoming more widely spoken in the country. However not everyone you meet will be able to speak English.
Currency – euro (EUR). This has been the official currency of Greece since 2001. Currency exchanges can be found in most cities and ATMs are available widely throughout the country.
Population – 10.7 million (2020)
Area – 131,957 km2 (50,949 sq mi)
Capital – Athens
Emergency number – 112
Police number – 100, 171 (tourist police)
Covid hotline – 1135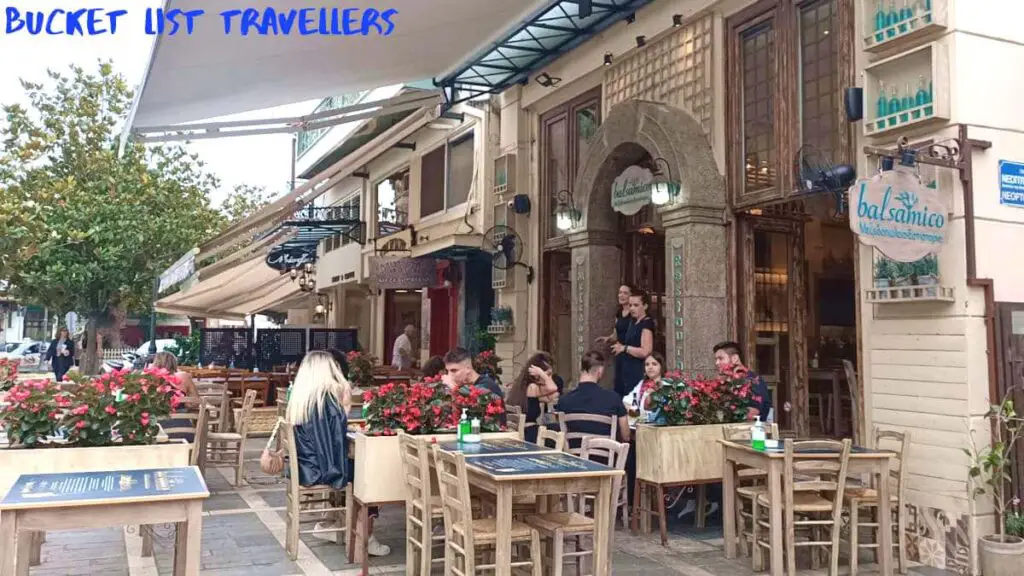 Utilities in Greece
Electricity – Greece uses Types C and F power plugs. The country operates on a 230v supply voltage at 50Hz. Power outages are common in Greece.
Water – the tap water in Greece is safe to drink in most major cities in mainland Greece. However tap water quality varies throughout Greece, particularly on the islands. If in doubt, ask at your accommodation.
Toilets – sit-down flushing toilets are the most common type of toilet in Greece, although Turkish style squat toilets can be found in some places. Don't flush your toilet paper – use the bins provided. Public toilets are uncommon in Greece. Furthermore the public toilets that are around often have the toilet seat missing and have a charge for use. The charge is usually around 50 cents.
Telephone country code: +30
Where is Greece?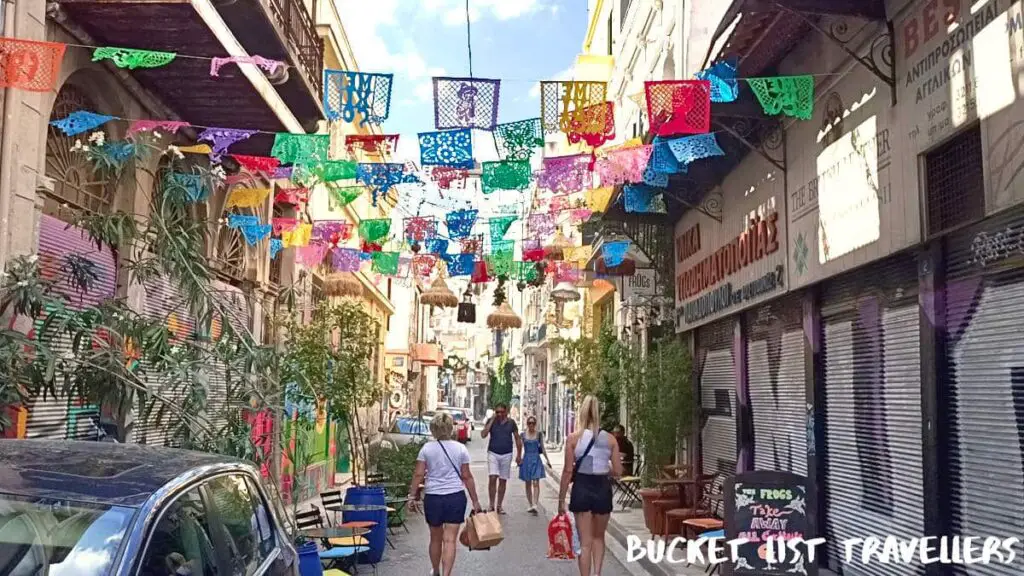 Greece is the southernmost country in Europe. It is located in the Balkans in Southeast Europe. Greece shares land borders with 4 countries – Albania, Bulgaria, Turkey as well as North Macedonia. Furthermore Greece has maritime borders with Cyprus, Egypt, Italy as well as Libya. It has the longest coastline in Europe, which borders the Aegean Sea, Mediterranean Sea, Ionian Sea, Myrtoan Sea as well as the Libyan Sea.
How to get to Greece
Greece travel guide: arriving overland
Land border crossings for Greece
Greece has land borders with 4 countries:
Albania (we did this border crossing by sea)
Bulgaria
Turkey
North Macedonia
Greece land border transport
The main transport options for travelling overland to Greece are:
Private vehicle
Private transport operator
Train
Shuttle
Intercity bus
Local bus
Greece travel guide: arriving by air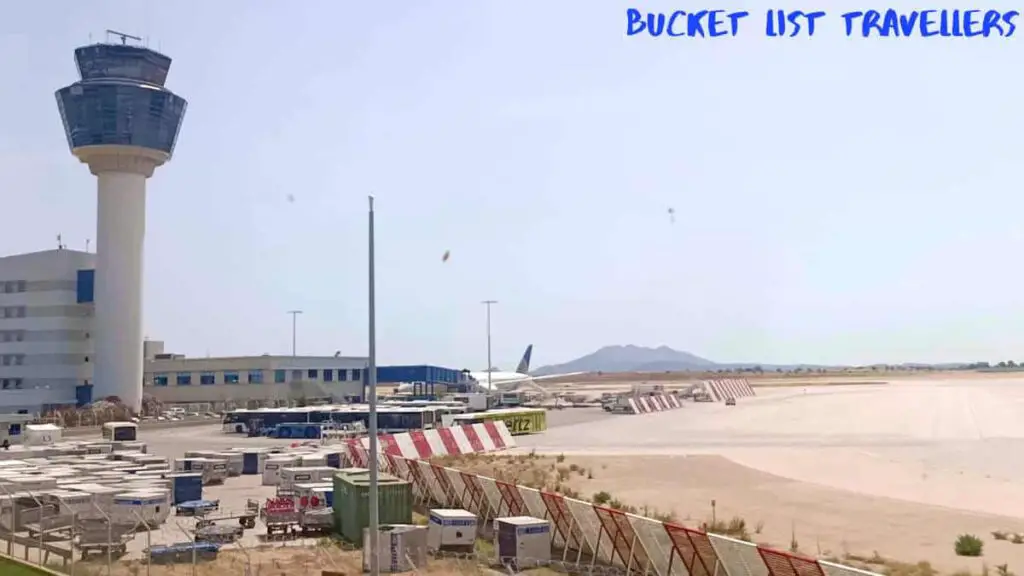 There are currently 15 international airports in Greece. These include:
Athens International Airport "Eleftherios Venizelos" (Airport code AIA). This is the 15th busiest airport in Europe. It services the capital of Greece.
Heraklion International Airport "Nikos Kazantzakis" (Airport code HER). This airport services the Greek Island Crete.
Thessaloniki International Airport "Macedonia" (Airport code SKG). This airport services the Central Macedonia region of Greece.
Rhodes Island International Airport "Diagoras" (Airport code RHO). This airport services the Greek Island Rhodes.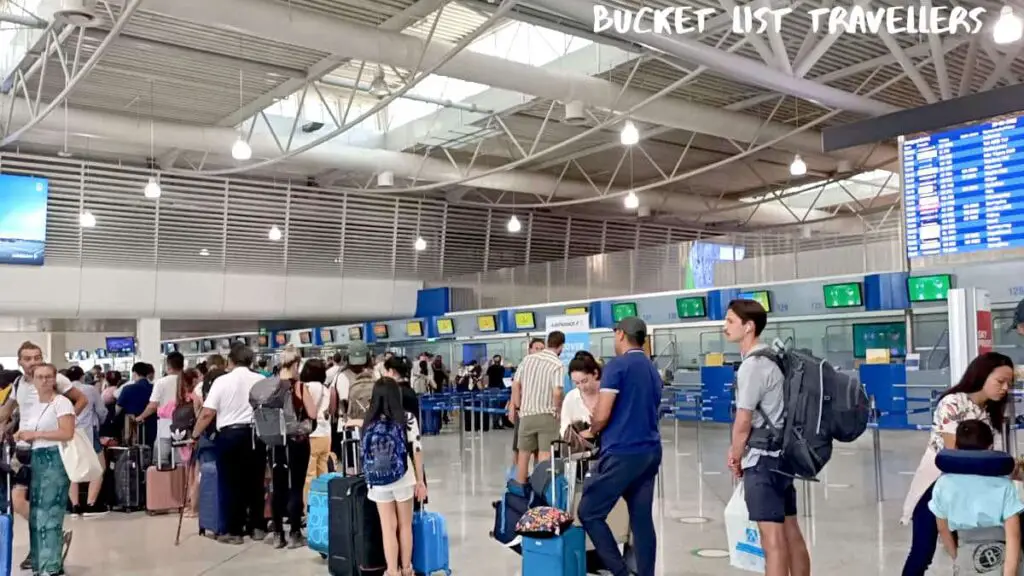 The national airline of Greece is Aegean Airlines.
Greece travel guide: arriving by sea
There are 20 main passenger seaports in Greece. These are the ports of:
Aegina
Antirrio
Heraklion
Igoumenitsa
Keramoti
Kyllini
Mykonos
Paloukia (Salamis)
Paros
Patras
Perama
Piraeus
Rafina
Rio
Souda Bay (Crete)
Thasos
Thira (Santorini)
Tinos
Zakynthos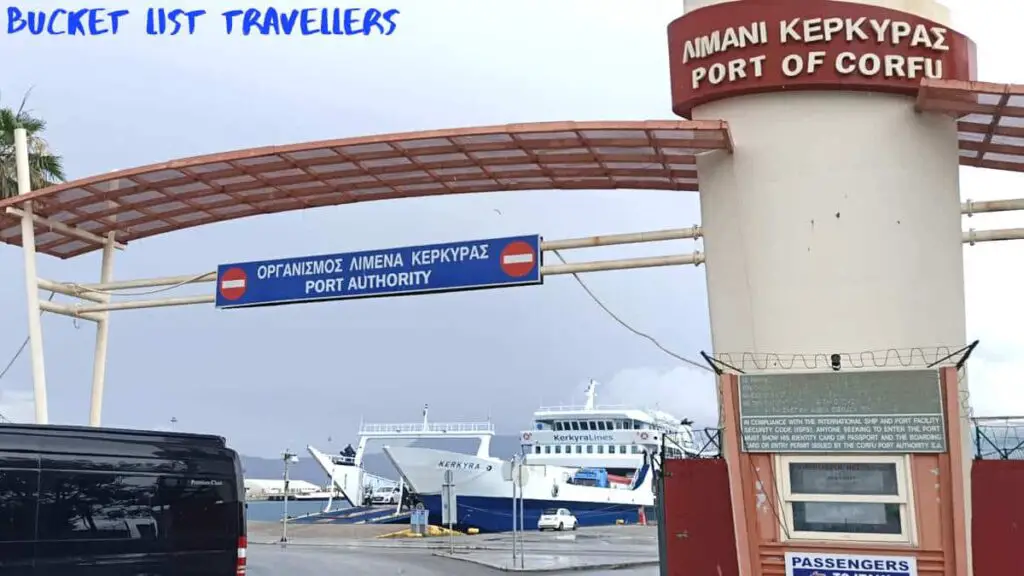 Our experience of entry to Greece
We caught a ferry from Sarandë Albania to Corfu Greece. There were 3 different ferry operators to chose from – Finikas Lines, Ionian Seaways and Joy Lines. We bought our tickets from Finikas Lines as the prices between the 3 operators was the same but the Finikas office accepted both cash and credit card payments. During the off season in 2022 and the price was 20 euro per person one way for a fast ferry or 19 euro for a slow ferry. If you are travelling during peak season, we recommend buying tickets in advance. We bought our tickets a day in advance and there were plenty of tickets available.
One thing to keep in mind is that there is a time difference between Greece and Albania. Greece time is one hour ahead. For some strange reason our phone automatically updated to Greece time while we were in Sarandë Albania, so keep that time difference in mind when travelling between the two countries.
The ferry terminal has free public toilets in the building right at the entrance. If you need to use them we suggest you go as soon as you arrive at the terminal.
Passengers need to be at the ferry terminal at least 25 minutes before departure. At the ferry terminal there is bag screening and passport checks to exit Albania. When we got to the ferry terminal there were no queues, and it only took us a minute to pass border control. Albania doesn't stamp your passports when you enter or exit the country as their system is completely online.
Passengers wait outside on the pier for the ferry to arrive and then board the boat from there. There are no seats nor much shelter on the pier, so be prepared to be standing outside in the elements until the ferry comes. Our ferry was late, but it was a comfortable ride. We took the fast ferry and the journey was only half an hour.
Once in Corfu we needed to pass through immigration control at Corfu Port. We got our passports stamped and were officially in Greece.
Greece travel guide: How to get around Greece
Local buses in Greece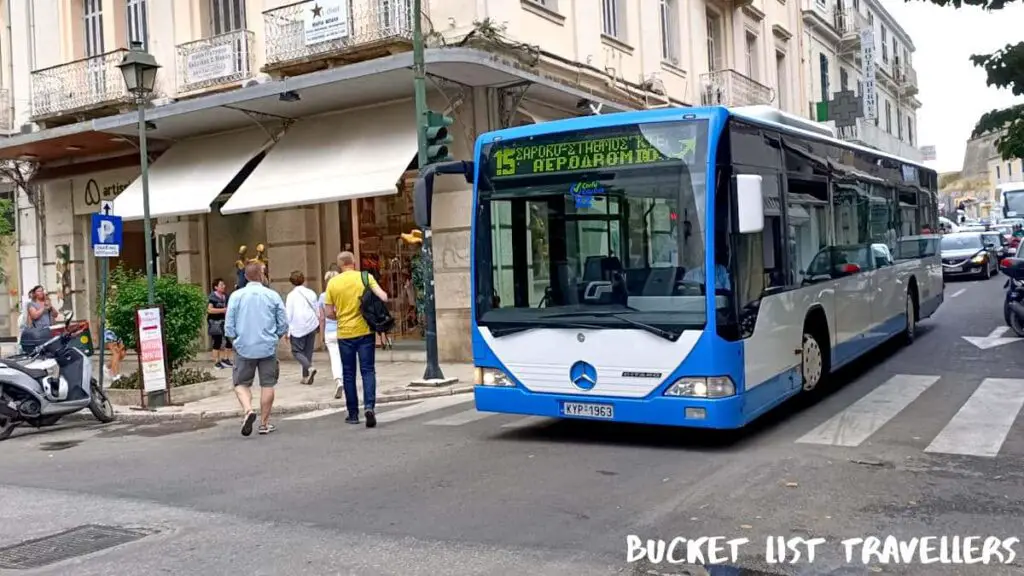 Most cities and towns in Greece have a local bus. The buses in Greece are a quick and cheap way to get around town. Buses are generally modern, clean and in good condition.
Trams in Greece
There are currently only 2 tramlines in Greece. They are both in Athens.
Metro trains (subway or underground) in Greece
Currently the only metro system in Greece is in Athens. However the Thessaloniki Metro is currently under construction and is due to open in 2023.
Intercity trains in Greece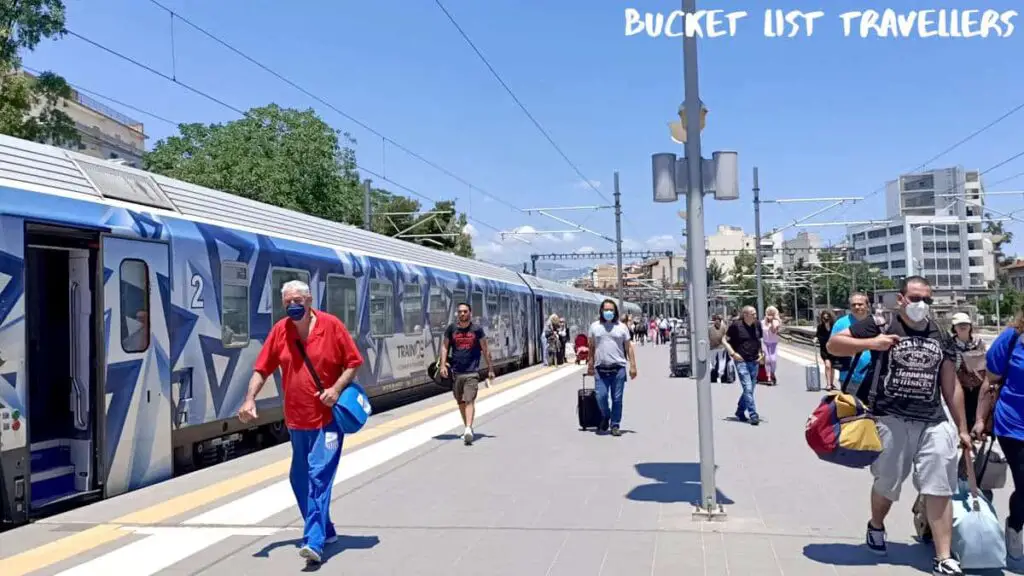 Travelling by train is one of the cheapest ways to travel around Greece – even cheaper than buses. Previously international trains operated between Greece and Bulgaria, Romania, Germany as well as Istanbul. However only the line between Greece and Bulgaria is currently operational. The main domestic train routes in Greece are the following:
Athens-Thessaloniki
Athens-Patra (served by Proastiakos train till Kiato)
Athens/Thessaloniki-Alexandroupoli (Dikaia)
Athens/Thessaloniki-Florina
Athens/Thessaloniki-Kalambaka (Meteora)
The Greek national railway company is called Hellenic Railways Organisation (OSE), previously TrainOSE. This is a private company which is owned by the Italian railway company Ferrovie dello Stato Italiane (FSI).
High speed trains in Greece
There is one high speed rail link in Greece. It operates between Athens and Thessaloniki with an intermediate stop in Larissa. The route is called the "White Arrow" Intercity Express (also known as ICE). The inaugural trip was on 15 May 2022. There will be a total of 5 of these high speed trains which reach speeds of up to 200km/h (120mph). The total trip time between Athens and Thessaloniki is under 4 hours. Prices for the route range from 55-65 euro per trip (as at 2022).
Non-high speed trains in Greece
Non high speed trains are the most common form of train in Greece. The network is not extensive, but covers some popular destinations on mainland Greece. The trains are air conditioned and comfortable.
Intercity buses in Greece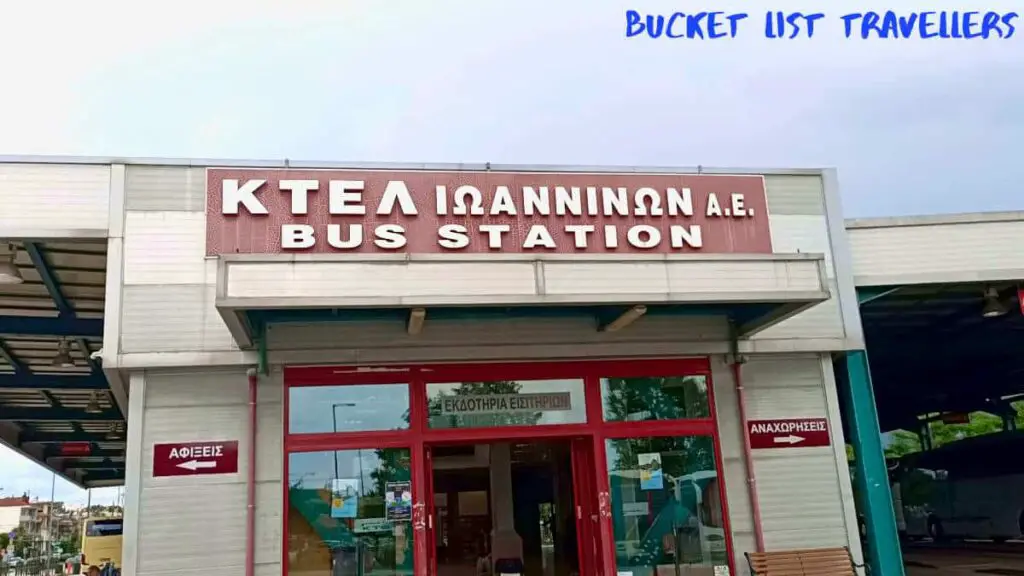 A common way to get around Greece is by using intercity buses. Intercity bus companies in Greece include Ktel, Simeonidis Tours, Anna Tours, Crazy Holidays as well as FP Travel.
Vehicle hire in Greece
A wide variety of vehicles can be rented in Greece. This includes:
Bicycles
Electric scooters
Motorcycles
Cars
SUVs
Campervans
Boats
Greeks drive on the right side of the road.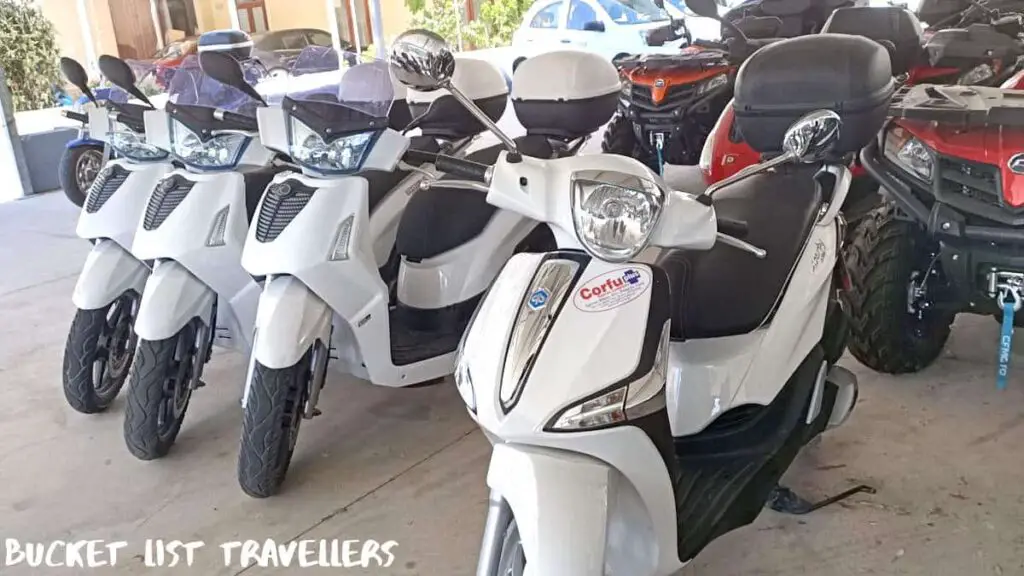 Shuttles in Greece
Shuttles make short repetitive journeys between two destinations or on a fixed loop. Common journeys include going between the airport and the city centre. These journeys can often be booked on demand for a fixed price.
Taxis in Greece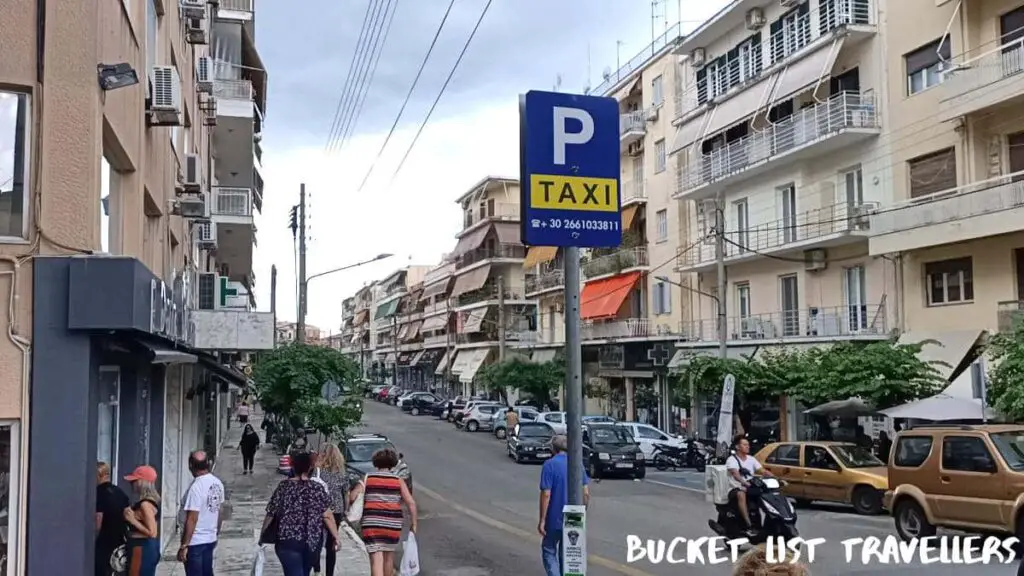 Taxis are common in Greece. Fares are regulated and are usually metered. For longer journeys you can agree on a fixed price before you commence your trip. However in general your fare will include the following costs:
The pickup fee or minimum fee – this is charged as soon as you get into the vehicle.
Port, railway or bus station fee – this is an additional fixed fee that is charged if you get picked up from a port, railway or bus station.
Price per kilometre – the rate is double between midnight and 5am.
Price per hour – this is a price that gets charged when the taxi is stuck in heavy traffic.
Luggage fee for luggage over 10kg – this is a per item fixed fee.
However in some tourist areas, from the airport to the city centre and in the Greek Islands fares may be a fixed price that is agreed on before the trip. Also, keep in mind that in places like Athens it is common for people to share taxis. This means that there may already be passengers in your taxi when you hail it or you may pick up passengers during your journey.
It is not necessary to tip taxi drivers in Greece. At most, Greeks may round up the fare to the nearest dollar as a tip.
Ride-share services in Greece
Uber, Lyft and Grab and other rider-share services do not operate in Greece. The closest alternatives are Uber Taxi and FREE NOW (mytaxi), both of which use taxi services.
Domestic flights around Greece
A couple of airlines offer regular domestic flights in Greece. These are:
Olympic Airlines
Aegean Airlines
Greece travel guide to travelling during Covid
Covid entry requirements for Greece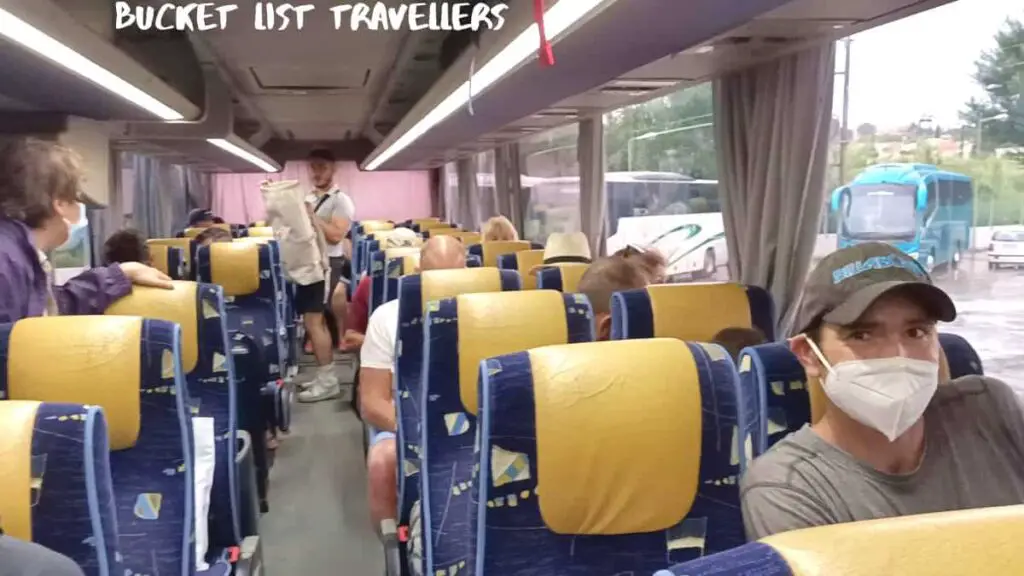 From 1 May 2022 no proof of proof of vaccine, negative Covid test or proof of Covid recovery is needed to enter Greece. Passengers vaccinated and unvaccinated passengers are treated in the same way. However all passengers may be subject to a rapid Covid test on arrival.
If you or anyone in you travelled with (including those on your flight or bus) test positive then you must quarantine for at least 5 days at home or in government provided quarantine hotels. You will be allowed to end the quarantine on day 5 if you have no symptoms or your symptoms have improved. However if you still have a fever you will need to quarantine until the fever is gone. Additionally, you must wear either a FFP2/N95 mask or double mask with at least 1 surgical mask in all public indoor and outdoor spaces for at least 5 days after the end of your quarantine.
From 15 March 2022 you do not need to complete a Passenger Locator Form to enter Greece.
General entry requirements for Greece
The other requirements for entering Greece are unchanged from normal times.
A visa, if required. This will depend on your citizenship. Greece is part of the Schengen area, which is a EU passport-free zone that covers most European countries. As Australian citizens, we don't currently need a visa to travel to any member countries of the Schengen Area so long as our stay doesn't exceed a maximum of 90 days in any one 180 day period. However at the end of 2022, the Schengen visa rules are going to change and ALL non EU citizens will need to apply for a ETIAS visa waiver before travelling to any countries in the Schengen zone.
In order to enter Greece your passport must be valid and it must also be less than 10 years old on the date you enter Greece. Additionally your passport must have at least 3 months validity after your planned departure date. It must also have at least one blank page for the entry stamp.
You may also need proof of onward travel and proof that you have sufficient funding for your trip.
Greece Covid mandates
Covid vaccine mandates in Greece
Vaccinate mandates in Greece only apply to health care workers and residents over the age of 60. Proof of vaccination is not currently required to enter venues in Greece.
Night time curfew in Greece
There is currently no night time curfew in place in Greece. Previously there was a night time curfew from 1:30am to 5am. However this curfew was lifted on 28 June 2021.
Mask requirements in Greece
From 1 June 2022 masks are no longer required to be worn in public indoor spaces. The requirement to wear a mask in outdoor public spaces ended on 5 March 2022.
If you have been in mandated quarantine, masks are required for 5 days after leaving quarantine. In this case you must wear either a FFP2/N95 mask or double mask with at least 1 surgical mask in all public indoor and outdoor spaces.

Where to get a Covid test in Greece
PCR Covid tests are available at many major hospitals, laboratories and pharmacies in Greece as well as at Athens International Airport "Eleftherios Venizelos". The cost of Covid tests is capped at 47 euro for PCR tests and 10 euros for rapid antigen tests (prices as at 2022).
Greece travel guide: How long to spend in Greece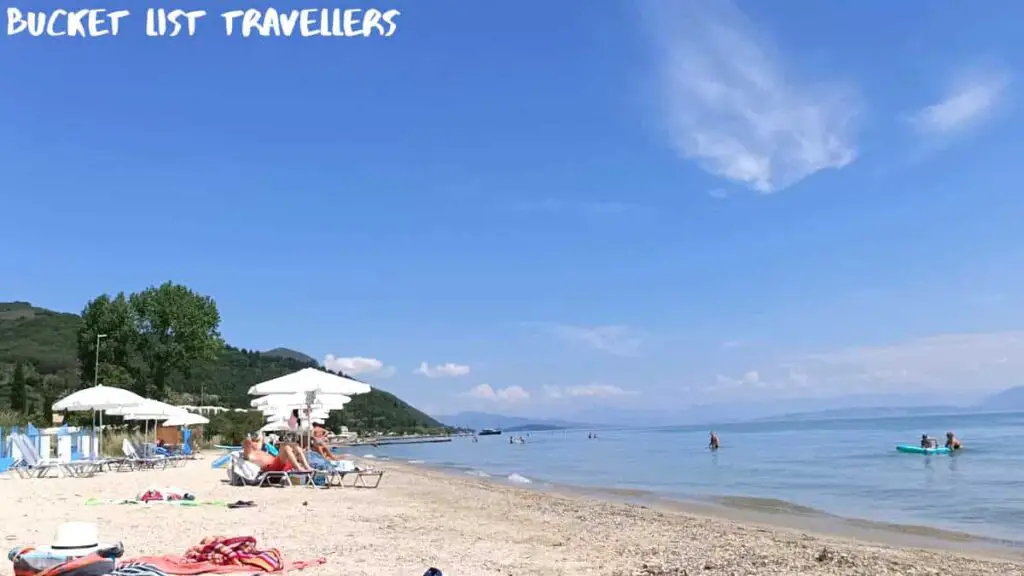 Greece is a country that you could keep returning to and never run out of things to do. The Greek islands are popular for European beach holidays, and with 227 inhabited islands, you'll never run out of places to explore. Greece is also popular for its mouth watering food and its important contributions to history and culture. Furthermore Athens is a major hub and an important gateway to Europe. As such, Greece is perfect for an extended holiday, but can also cater nicely to a short stop-over.
Greece is part of the Schengen area, a EU passport-free zone covering most European countries. Schengen provisions abolished checks at internal borders, however police checks and temporary border controls may still apply. As Australian citizens, we don't currently need a visa to travel to any Schengen countries so long as our stay doesn't exceed a maximum of 90 days in any one 180 day period. This 90/180 day rule for Schengen countries applies to anyone applying for a Schengen Visa as well as anyone from a country which has the Schengen Area's visa waiver stay. However at the end of 2022, the Schengen visa rules are going to change and ALL non EU citizens will need to apply for a ETIAS visa waiver before travelling to any countries in the Schengen zone. The same 90/180 day rule will still apply but non-Schengen member visitors must apply for a Schengen visa.
Greece travel guide: Best areas to visit in Greece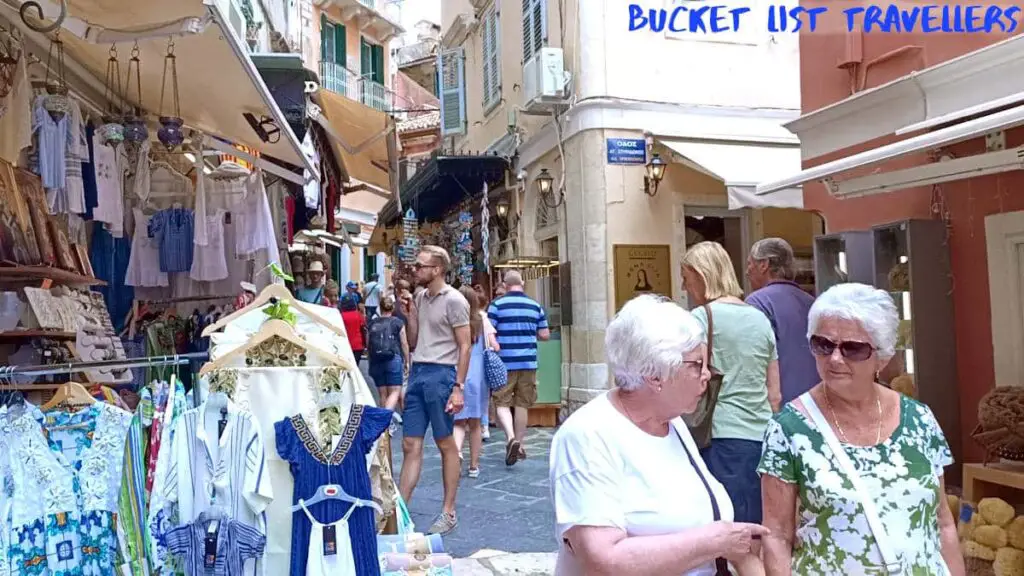 Popular areas to visit in Greece include:
Cities – Athens, Thessaloniki, Patras, Piraeus, Larissa, Heraklion, Kalamaria, Nafplio
Islands – Santorini, Mykonos, Crete, Corfu, Naxos, Paros, Rhodes, Zakynthos, Milos
Beach Regions – Crete, Naxos, Paros, Milos, Mykonos, Rhodes
Lakes – Lake Plastiras, Lake Pamvotida, Lake Kerkini, Lake Doxa, Lake Orestiada, Prespa Lakes, Lake Petron
Mountains – Mount Olympus, Pindus Mountains, Mount Parnassus, Mount Ida
Volcanos – Santorini, Kos, Nisyros, Milos, Methana
National Parks – Ainos National Park, Alonnisos Marine Park, Oeta National Park, Olympus National Park, Parnassos National Park, Parnitha National Park, Pindus National Park, Prespes National Park, Samaria National Park, Sounio National Park, Vikos–Aoös National Park, National Marine Park of Zakynthos
Wine regions – Naoussa, Thessaly, Epirus, Attica, Nemea, Mantinia, Santorini
UNESCO world heritage sites – Acropolis (Athens), Archaeological Site of Aigai (modern name Vergina), Archaeological site of Mycenae and Tiryns, Archaeological Site of Philippi, Archeological site of Delphi, Archeological site of Mystras, Archeological site of Olympia, Delos, Medieval City of Rhodes, Meteora, Monasteries of Daphni, Hosios Loukas and Nea Moni of Chios, Mount Athos, Old Town of Corfu, Paleochristian and Byzantine monuments of Thessaloniki, Pythagoreion and Heraion of Samos, Sanctuary of Asklepios at Epidaurus, Temple of Apollo Epicurius at Bassae, The Historic Centre (Chorá) with the Monastery of Saint-John the Theologian and the Cave of the Apocalypse on the Island of Pátmos
Weather in Greece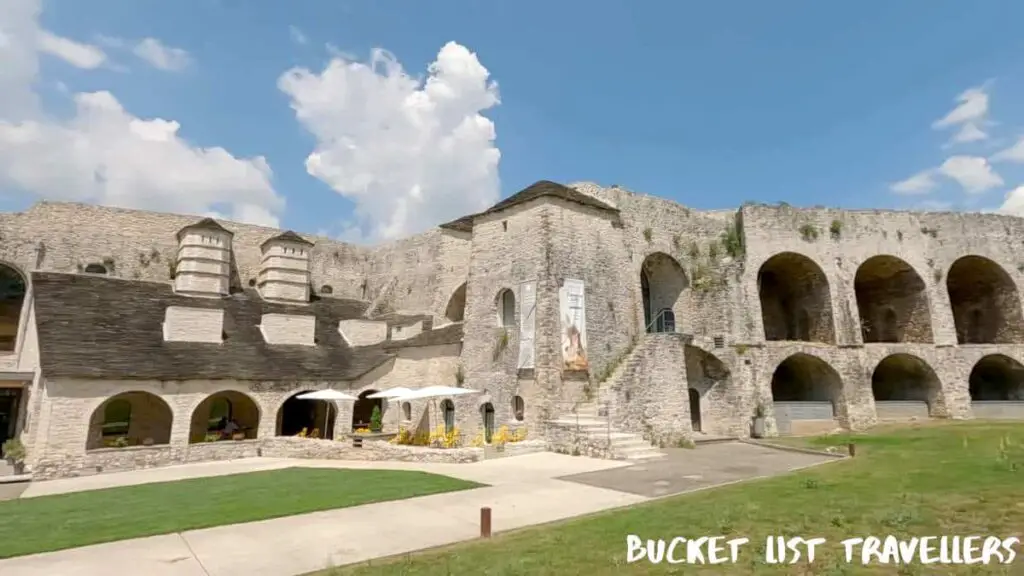 Overall, Greece enjoys a Mediterranean climate, characterised by hot summers and mild and wet winters. However the weather varies considerably depending on the region, with islands and coastal cities such as Athens, Corith and Patras displaying typical Mediterranean conditions. Athens is known as the hottest European capital city with maximum temperatures of 36-38C (97-100F) not uncommon. The Northern parts of the country, such as Thessaloniki and Larissa experience more continental conditions and, whilst summer temperatures typically exceed 30C (86F), cold winters with snowfall is not uncommon.
Internet and mobile phones in Greece
Since June 15th, 2017, Roam Like at Home (RLAT) rules came into force for European Union countries. Due to these rules, people with European Union mobile numbers are no longer charged temporary mobile roaming fees if they travel within the European Union. Consequently if you have a European Union mobile number, you can use that number anywhere within the European Union and you will be charged for calls, texts and data in the same rates as if you were in your home country. There are limits to this in order to prevent abuse of these rules.
There are three major internet and phone companies in Greece – Wind, Cosmote as well as Vodafone.
5G has been in Greece since December 2020. 2G is expected to be switched off in Greece in December 2025 and 3G is expected to be switched off in December 2022.
Greece is ranked 25th fastest in the world for mobile internet speeds and 91st fastest for fixed broadband. For Fixed Broadband the average download speed is 36mbps and upload is 5mbps (as at May 2022).
Cell phone SIM cards can be bought in a numbers of places throughout Greece. These include phone stores, from street vendors as well as at airports.
How much to budget for Greece?
Greece travel guide: Daily spend for a couple travelling in Greece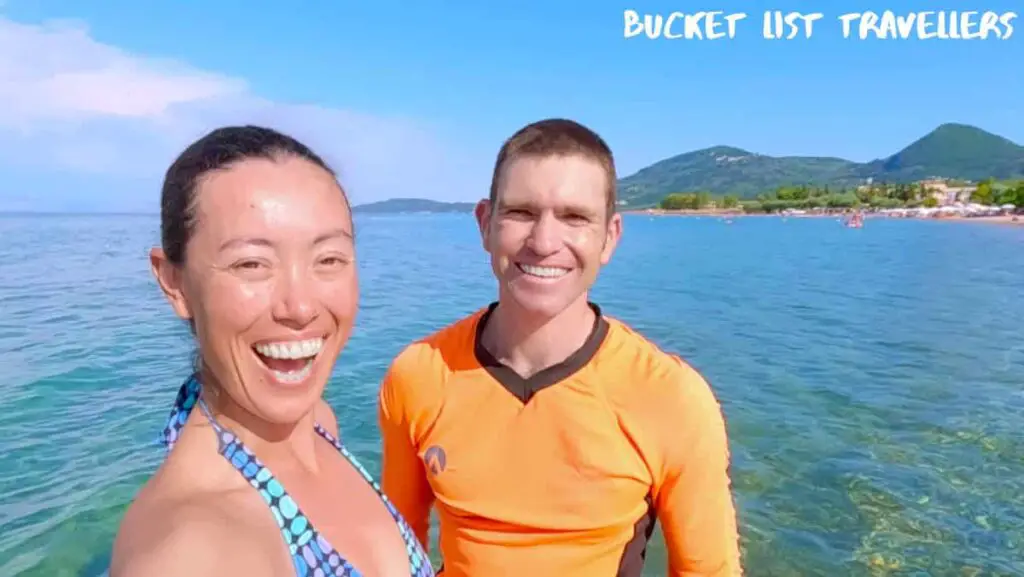 Greece is a popular tourist destination in Europe and travelling through the Greek Islands and to major cities can be expensive. Whilst it is not the cheapest country to travel to, it does have a wide variety of options available to suit most budgets. Furthermore it has an extensive public transport system, which can help keep costs down.
As a rough guide, we recommend the following budgets for a couple:
Low-budget daily spend – 100 euro per day for a couple will get you hostel accommodation, meals from bakeries and markets, local transport and free or cheap activities such as visiting museums and parks
Mid-range daily spend – 300 euro per day for a couple will get you mid-range accommodation, local transport, restaurant meals as well as a few paid activities
Luxury spend – 1000 euro per day for a couple will get you a premium experience in Greece, staying at luxury resorts, travelling by private transport, doing a range of paid activities and eating at high end restaurants
Greece travel guide: Accommodation in Greece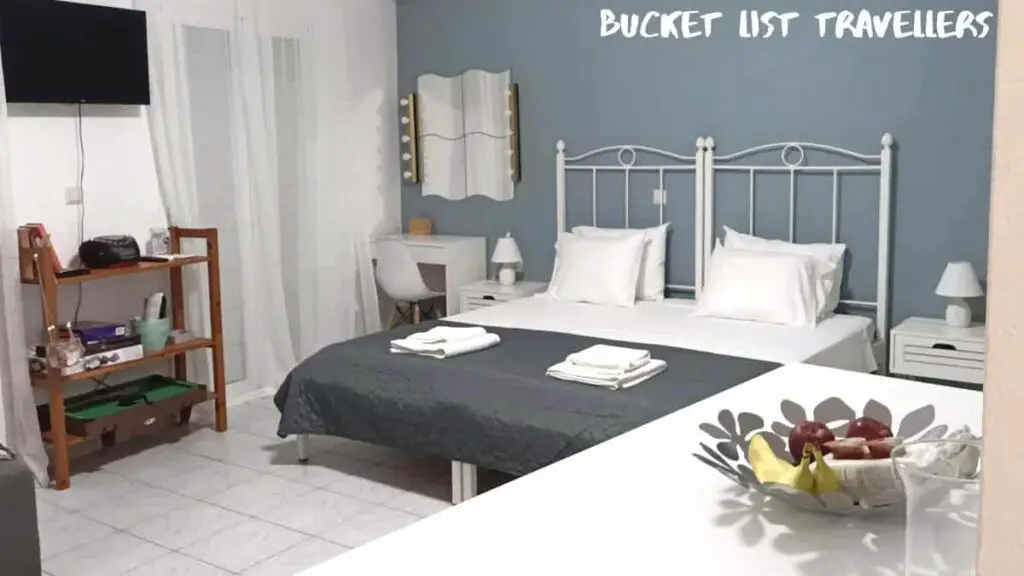 There is a good range of accommodation to suit all budgets in Greece. Airbnb operates in Greece and we were impressed with the range of options available throughout the country.
For short-term accommodation, a general price per night is as follows:
Budget accommodation – 10-35 euro for dorm accommodation
Mid-range accommodation – 35-1500 euro for a private room
Luxury accommodation – 80-2000 euro a night for a luxury hotel/resort
Rental property – 60-1200 euro a night for a fully furnished 3-5 bedroom home
Prices may vary considerably depending on the city or town.
Greece travel guide: Food in Greece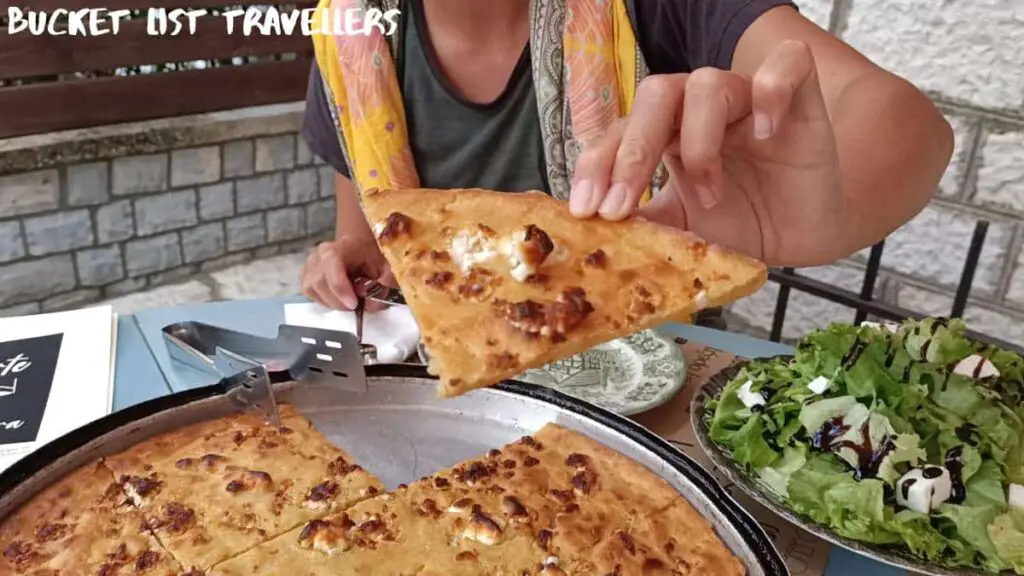 Greece has a great food scene. Traditional Greek food as well as Greek street food is very popular. Greek food commonly features the use of wheat, olive oil and wine as well as plenty of vegetables, grains, fish and meat. Also very popular are Greek cheeses like feta as well as Greek yoghurt. Greek cuisine and the Mediterranean diet more broadly is known for its health benefits, including lowering the risk of heart disease and stroke. And if you feel like a sweet treat, Greek pastries and desserts are simply to die for! In addition to Greek food, international cuisine can also be found throughout the country.
How much does food cost in Greece?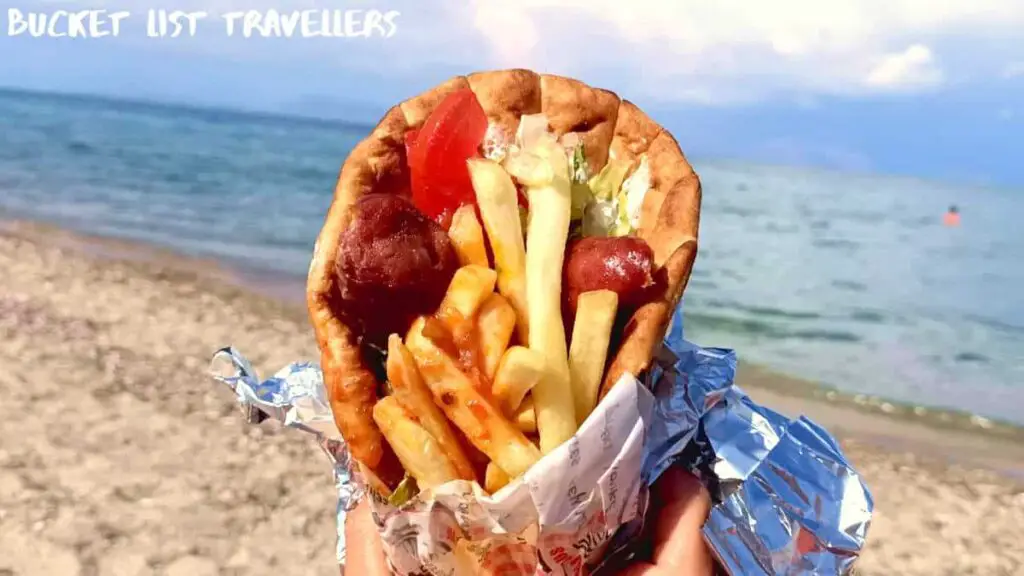 Our price guide for your food budget in Greece is as follows (prices as at 2022):
Restaurant meal – 10-40 euro for a main dish
Bakery food (bread/pastry/cakes) – 1-2.50 euro
Glass of wine – 4-12 euro
Coffee – 2-4.50 euro
Couvert charge for restaurants in Greece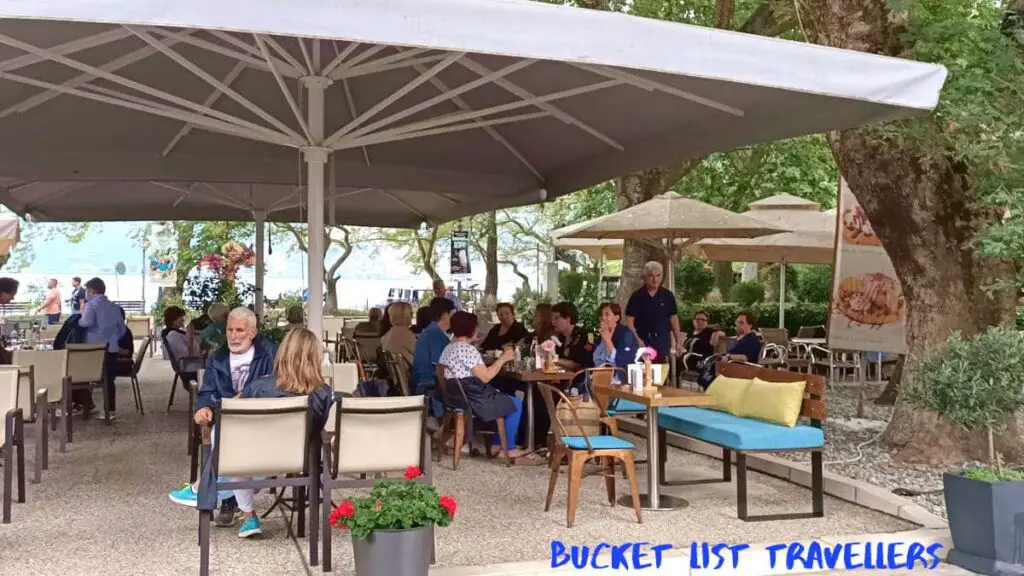 Most restaurants will charge a couvert charge if you are dining in. This cover charge is usually around 1-3 euro, but may be higher in touristy areas. It is a fixed per person charge and covers things like table linen, tableware as well as bread.
Service charge for restaurants in Greece
Some restaurants also charge a service charge. This service charge is generally around 5-15%. The service charge is instead of a tip. If you see a service charge listed on the bill, there is no need to leave an additional tip.
Regional dishes in Greece
Greece has many regional cuisines as well as food that is popular throughout the country. Must try dishes in Greece include moussaka, pastitsio, souvlaki (gyros), soutzoukakia (meatballs in tomato sauce), tomatokeftedes (tomato fritters), tzatziki, taramasalata (fish roe dip), kolokithokeftedes (courgette balls), choriatiki (Greek salad), kleftiko, spanakopita, tirokroketes, saganaki (fried cheese), dolmades, baklava, loukoumades.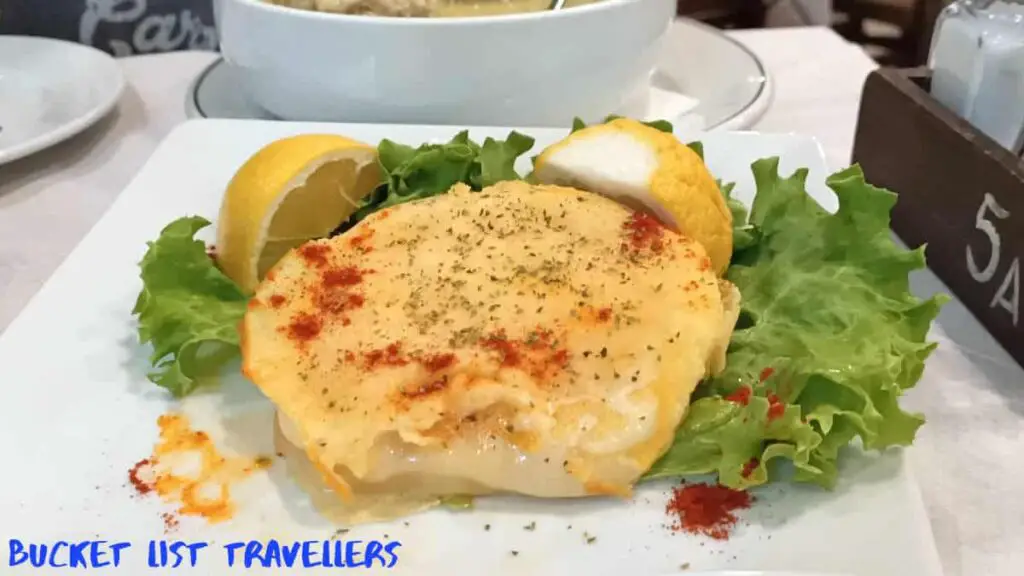 Greece culture
National holidays in Greece
New Year's Day – 1 January
Epiphany – 6 January
Clean Monday – 1st day of lent for Orthodox Christians, typically March or April
Independence Day – 25 March
Orthodox Good Friday – typically in April or May.
Orthodox Easter Monday – the Monday after Easter Day, typically in April or May.
Labour Day – 1 May
The Ochi Day (Mera tu Ochi) – 28 October
Christmas Day – 25 December
St Stephen's Day – 26 December
National symbols of Greece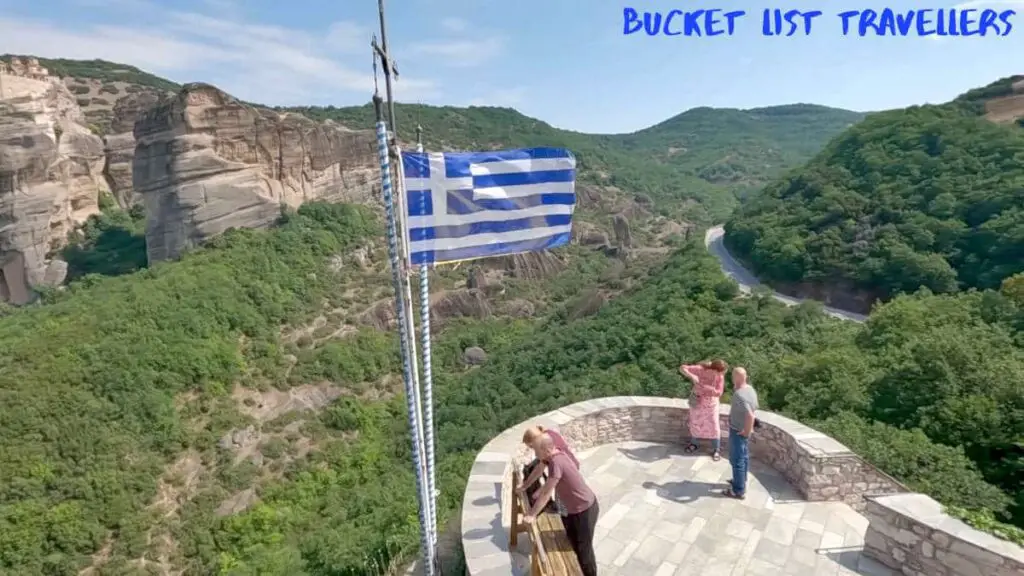 Greece flag – a sky blue and white flag with nine equal alternating stripes of five blue and four white. In the upper hoist-side corner there is a blue square bearing a white cross.
Greece coat of arms – a white cross on the blue shield surrounded by two laurel branches.
National flower – laurel
National bird – little owl
Greece national animal – dolphin
Greece pastimes
National dish – moussaka
Popular drinks – ouzo, Ellinikos Kaffés (Greek coffee), frappe, Greek wine
National sport – football (soccer)
Religion – 90% Greek Orthodox, 3% Other Christians, 2% Islam (as at 2017)
Famous Italian people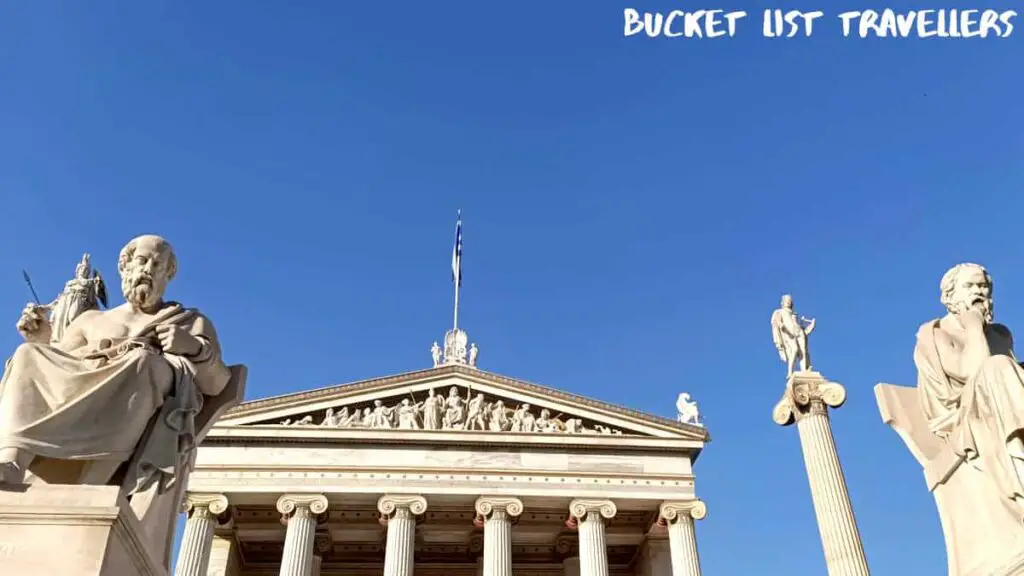 Famous people from Greece – author Homer, philosophers Socrates, Plato, Aristotle, Pythagoras, physician Hippocrates, painter El Greco, Kings Alexander the Great, Constantine I of Greece, Queen Sofía of Spain, Prince Philip Duke of Edinburgh, author Arianna Huffington, magnate Aristotle Onassis, musician Tommy Lee
Greek sports stars – Olympic weightlifters Pyrros Dimas, Kakhi Kakhiashvili, Olympic sailor Sofia Bekatorou, Olympic athletes Konstantinos Tsiklitiras, Ekaterini Thanou, Olympic cyclist Aristidis Konstantinidis, basketball players Giannis Antetokounmpo, Thanasis Antetokounmpo, Georgios Papagiannis, tennis players Stefanos Tsitsipas, Maria Sakkari, football players Konstantinos Mavropanos, Stelios Manolas, Giorgos Karagounis, Konstantinos Mitroglou
Is Greece Safe?
Greece travel guide: Safety in Greece
We travelled through Greece for two weeks and found the country to be extremely safe. Greece ranks 53rd safest country on the Global Peace Index (as at 2022). As with any country, there are good areas and bad areas. Watch out for pickpockets particularly at crowded tourist attractions. Make sure no-one is watching whenever you are entering pin codes and never lose sight of your credit card when making a purchase.
Greece travel guide: General safety considerations in Greece
Other general safety considerations for travel in Greece:
Drinking water – the tap water in Greece is safe to drink in most major cities in mainland Greece. However tap water quality varies throughout Greece, particularly on the islands. If in doubt, ask at your accommodation.
Mosquitoes – the tiger mosquito has been found in Greece. This type of mosquito spreads diseases such as Zika, dengue and chikunguya. After being eradicated in 1974, malaria returned to Greece in 2011. It is generally limited to May to October and only in some agricultural areas.
Altitude sickness – Greece has areas of high altitude. This comes with the risk of altitude sickness. If you are planning to visit any high altitude areas in Greece, be sure to allow sufficient time to acclimatise. If you experience any signs of altitude sickness, such as headache, nausea or vomiting, dizziness, tiredness, loss of appetite or shortness of breath, get help immediately.
Road safety – Road accidents are a significant risk on Greece. Road conditions are an issue, particularly in rural areas as well as in inclement weather conditions.
Water safety – If you visit any of the islands, coastal areas or lakes, take care when swimming as currents and waves may be stronger than you expect.
Earthquakes – Greece experiences earthquake activity. If you experience an earthquake, stay away from glass, windows, outside doors and walls and anything that could fall. If you are inside get under a table, desk or solid furniture and hang onto it. Cover your head and torso to protect from falling objects. If you are outside, stay outside and go to an open area away from buildings.
Sun safety – Exposure to the sun can have adverse short-term and long-term effects on the skin, eyes and immune system. Sun protection such as sunscreen, a hat and sunglasses is very important to ensure you don't get burnt.
As with any destination, take all of your normal safety precautions.
Greece Blogs
You can find our Greece travel blogs below.
Affiliate Links
This website contains affiliate links. This means we may earn a commission on any purchases at no additional cost to you. Your support helps us continue our travels and make more travel blogs as well as travel videos, thank you!
Subscribe to Bucket List Travellers on YouTube