Why you should go to Montenegro
Montenegro is the perfect affordable European destination. We were impressed at how cheap and easy it is to travel around the country. It is much more affordable than its more popular neighbour Croatia and it also has plenty of highlights to make for the perfect holiday. Conveniently, most of the major tourist attractions are located within a short drive of each other. Montenegro is also very easy to get around by bus. The country is home to some spectacular scenery, particular around the Bay of Kotor as well as the beaches. In this Montenegro travel guide, we share everything you need to know to plan your next Montenegro trip.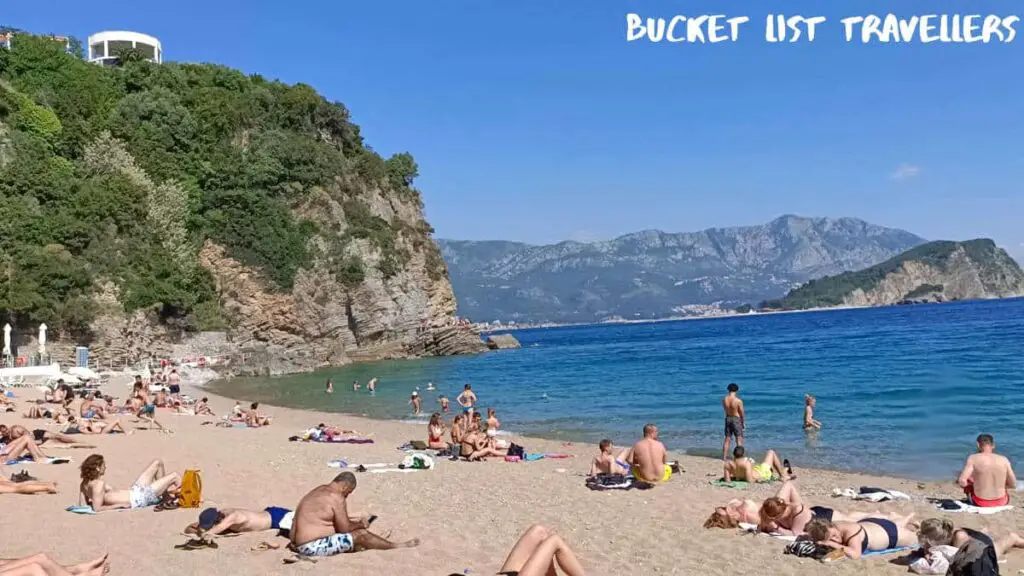 Montenegro travel guide: Know before you go
Montenegro travel guide: Basic info about Montenegro
Language – Montenegrin. Serbian is also spoken by a lot of people in the country. English is widely spoken in tourist areas, especially along the coast. However not everyone you meet will be able to speak English.
Currency – euro (EUR). This has been the official currency of Montenegro since 2002. Currency exchanges can be found in most cities and ATMs are available widely throughout the country.
Population – 622,000 (2020)
Area – 13,812 km2 (5,333 sq mi)
Capital – Podgorica
Emergency number – 112
Police number – 122
Utilities in Montenegro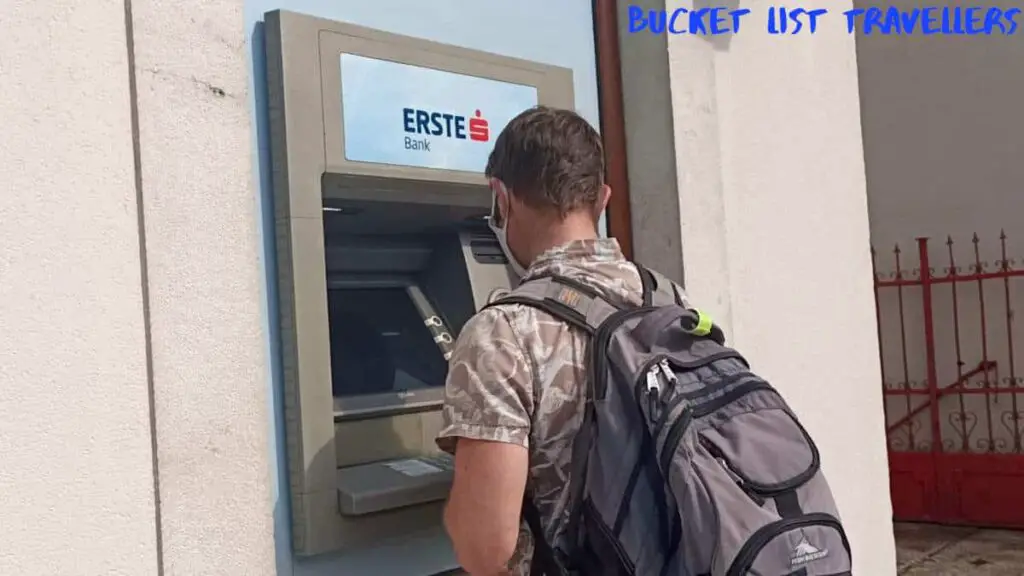 Electricity – Montenegro uses Type F power plugs. The country operates on a 230v supply voltage at 50Hz. Power outages are common in Montenegro but typically do not last for long.
Water – the tap water in Montenegro is safe to drink almost everywhere in the country. Water outages are common, so ensure you keep some bottled water on hand.
Toilets – sit-down flushing toilets are the most common type of toilet in Montenegro. Don't flush your toilet paper – use the bins provided. Public toilets are common in the larger cities in Montenegro. Public toilets often have a charge for use. This is typically around 50 cents.
Telephone country code: +382
Where is Montenegro?
Montenegro is a country in the west-central Balkans in Southeast Europe. It is shares land borders with 5 countries – Croatia, Albania, Kosovo, Serbia as well as Bosnia and Herzegovina. Furthermore Montenegro has a maritime border with Italy. It has a coastline along the Adriatic Sea.
How to get to Montenegro
Montenegro travel guide: arriving overland
Land border crossings for Montenegro
Montenegro has land borders with 5 countries:
Croatia (we have done this border crossing)
Albania (we have done this border crossing)
Kosovo
Serbia
Bosnia and Herzegovina
Montenegro land border transport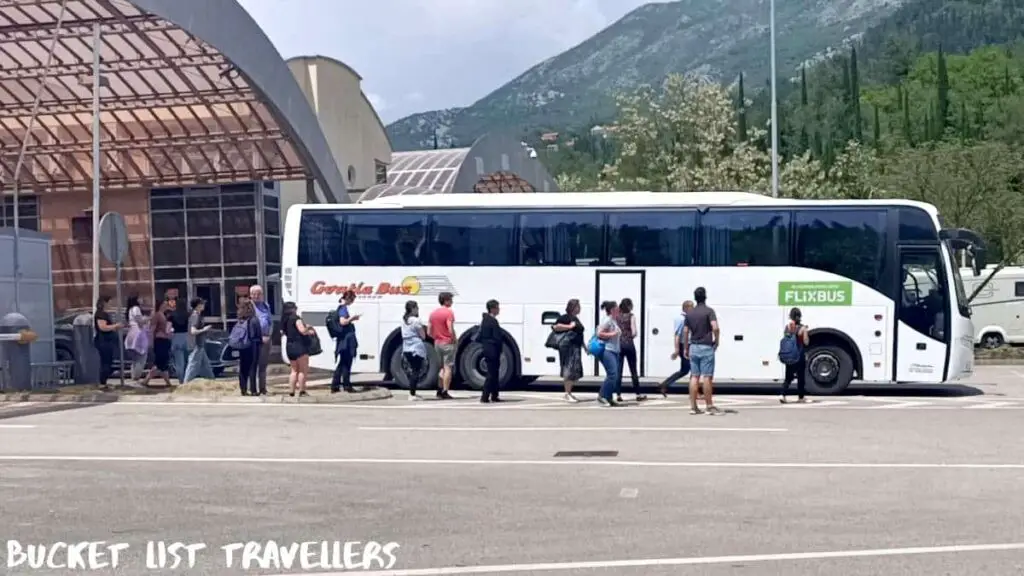 The main transport options for travelling overland to Montenegro are:
Private vehicle
Private transport operator
Train
Shuttle
Intercity bus
Local bus
Montenegro travel guide: arriving by air
There are 2 international airports in Montenegro:
Podgorica Airport (Airport code TGD). This airport is also known as Golubovci Airport. It services the capital of Montenegro.
Tivat Airport (Airport code TIV). It services the coastal town of Tivat and the surrounding region.
The national airline of Montenegro is Air Montenegro.
Montenegro travel guide: arriving by sea
There are 5 main seaports in Montenegro. These are the ports of:
Our experience of entry to Montenegro
We caught a FlixBus from Dubrovnik Croatia to Kotor Montenegro in May 2022. Because we bought the tickets online, we had digital tickets on our phone. The bus driver checked our tickets and passports before we got on the bus. Seats were unallocated, so we chose our seats when we got on board. We recommend getting a seat on the right side of the bus for the best views of the coastline. The drive between Dubrovnik and Kotor is one of the most spectacular drives we have experienced, particularly leaving Dubrovnik as well as driving around the Bay of Kotor.
Our bus was nearly at capacity. There was secure under-bus storage for luggage if required. At the time of our trip (May 2022) there were signs asking passengers to wear masks and it was also an official requirement to wear a mask. However only a quarter of the passengers wore masks and the driver didn't wear a mask.
At the border everyone had to get out of the bus and pass the checkpoint to exit Croatia. The process was quite quick and the bus picked us up to take us to the Montenegro checkpoint. We had to exit the bus again in order to pass border control into Montenegro. We had to show our passports and get an entry stamp.
Montenegro travel guide: How to get around Montenegro
Local buses in Montenegro
Most cities and towns in Montenegro have a local bus. The buses in Montenegro are a quick and cheap way to get around town. Additionally, buses are generally modern, clean and in good condition. Furthermore, in some places buses may be free for certain groups, such as children and seniors. They may also be free on certain days. We recommend looking up website of the local bus service in advance so that you can understand the pricing as well as find the timetables.
Trams in Montenegro
There are currently no tram systems in Montenegro.
Metro trains (subway or underground) in Montenegro
There are currently no metro systems in Montenegro.
Intercity Trains in Montenegro
The Montenegrin rail network currently consists of 3 lines that converge in the capital Podgorica:
Belgrade-Bar railway
Nikšić-Podgorica railway
Podgorica–Shkodër railway (only used for freight traffic)
The rail network connects only with Serbia for passenger traffic. Additionally there is a connection with Albania for freight traffic. There are plans to extend the network within the country.
The Montenegrin national railway company for passenger transport in Montenegro is called Railway transport of Montenegro.
Intercity buses in Montenegro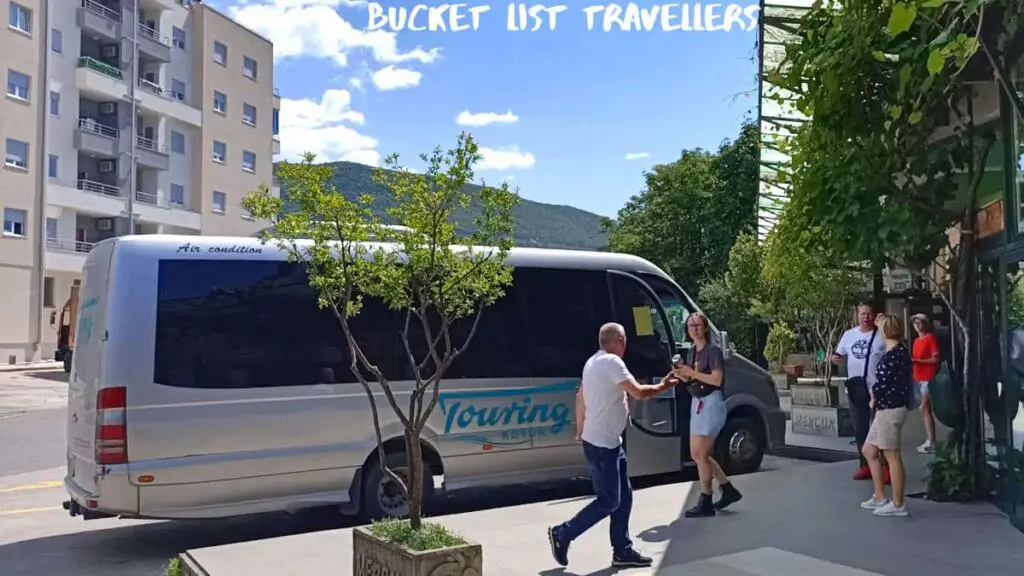 A common way to get around Montenegro is by using intercity buses. These are budget friendly and the network is extensive. Intercity bus companies in Montenegro include Glušica Nikšić, Blueline MNE, Lazaro as well as FlixBus.
Vehicle hire in Montenegro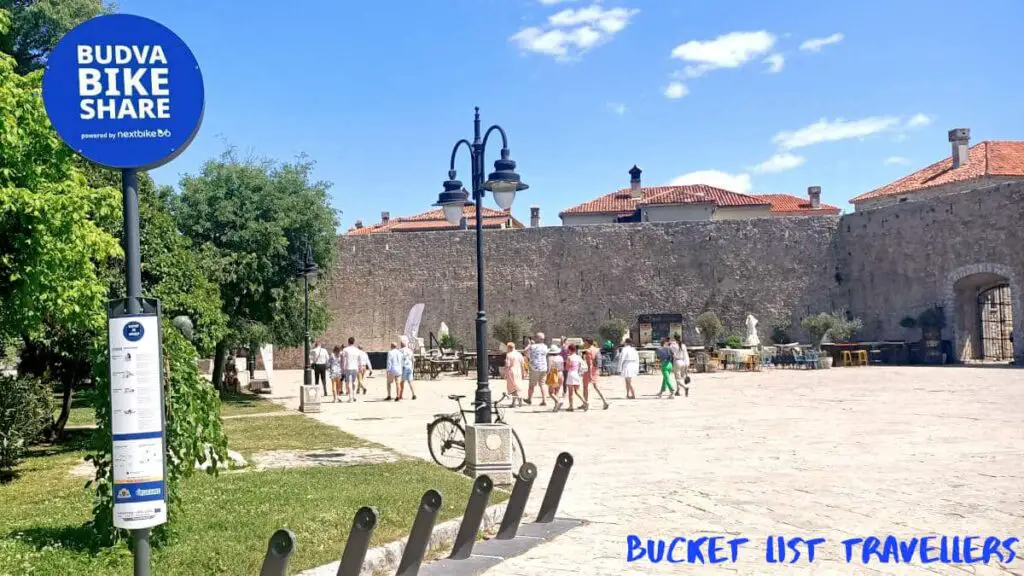 A wide variety of vehicles can be rented in Montenegro. This includes:
Bicycles – self service bike share services are now operating in the town of Budva. Additionally, some towns have bike rental stores.
Electric scooters
Motorcycles
Cars
SUVs
Campervans
Boats
In Montenegro, you drive on the right side of the road.
Shuttles in Montenegro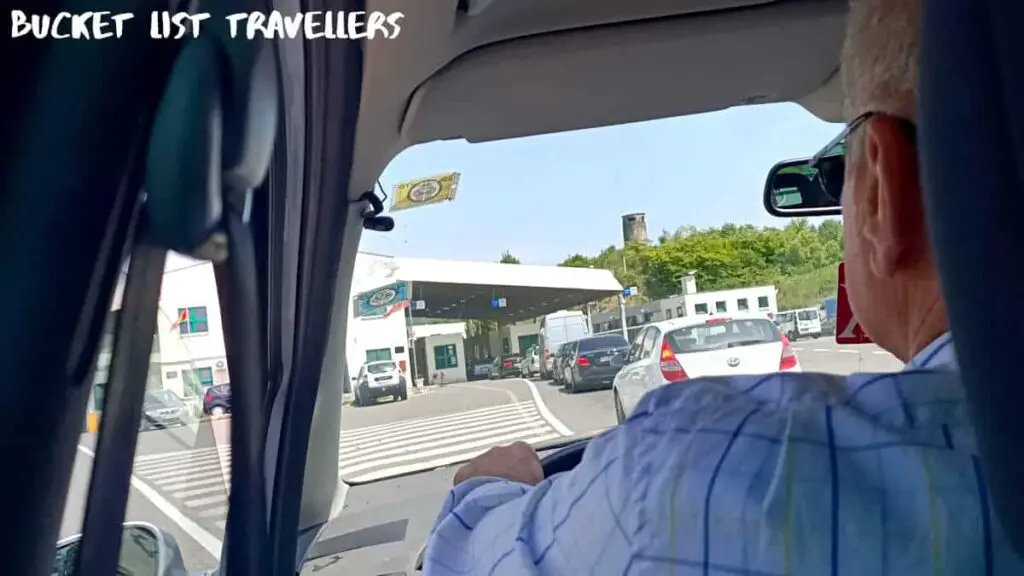 Shuttles make short repetitive journeys between two destinations or on a fixed loop. Common journeys include going between the airport and the city centre. These journeys can often be booked on demand for a fixed price.
Taxis in Montenegro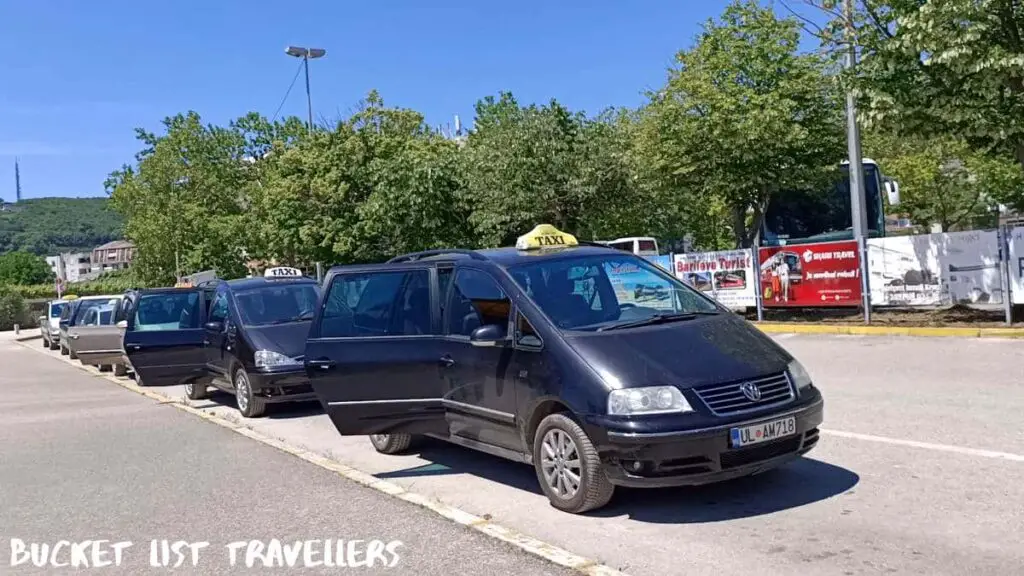 Taxis are common in Montenegro. Fares are regulated and are also usually metered. For longer journeys you can agree on a fixed price before you commence your trip. However in general your fare will include the following costs:
The pickup fee or minimum fee – this is charged as soon as you get into the vehicle.
Price per kilometre
Price per hour – this is a price that gets charged when the taxi is stuck in heavy traffic.
Ride-share services in Montenegro
Uber, Lyft and Grab and other rider-share services do not operate in Montenegro.
Domestic flights around Montenegro
There are no domestic flights in Montenegro.
Montenegro travel guide to travelling during Covid
Entry Requirements for Montenegro
Covid entry requirements for Montenegro
You do not need any Covid vaccinations, negative Covid test results or proof of recovery from Covid to enter Montenegro. Furthermore, you are not required to quarantine when travelling to Montenegro.
General entry requirements for Montenegro
The other requirements for entering Montenegro are unchanged from normal times.
You need whatever visas are required for your specific country to enter Montenegro. Most travellers can enter Montenegro visa free if they are staying for less than 90 days in any 180 day period.
Your passport must be valid and with at least 3 months validity after your planned departure date in order to enter Montenegro. It must also have at least one blank page for the entry stamp.
Registering your stay in Montenegro
You are obligated to register and also de-register your stay in Montenegro. If you are staying in a hotel, private accommodation or other hospitality facility your host must do this for you within 12 hours of your arrival. However if you are a tourist but are not using the services of accommodation providers you must register yourself within 24 hours of arrival. Additionally, if you are staying in multiple municipalities within Montenegro, each municipality you visit that is longer than a 24 hour stay must be registered. You may register with the local tourism organisation or at a police station. For more information, see this website: https://www.montenegro.travel/en/info/border-crossings-and-visas
Montenegro Covid mandates
Covid vaccine mandates in Montenegro
There are no vaccinate mandates in Montenegro.
Mask requirements in Montenegro
Masks must be worn in medical facilities, homes for the elderly as well as on public transport. Masks can be paper or fabric, shop-bought or homemade, so long as they cover the nose and mouth. In practice most people do not wear masks in Montenegro.
Social distancing requirements in Montenegro
Social distancing of at least 2 metres must be kept between yourself and those outside of your household in all indoor and outdoor spaces. However in practice this is not adhered to too strictly.
Where to get a Covid test in Montenegro
Covid tests are conducted in a number of private laboratories throughout Montenegro. The cost of a PCR test is around 50 euros and the cost of an antibody test is around 20-25 euros. A list of testing sites can be found here: https://www.gov.uk/government/publications/list-of-medical-facilities-in-montenegro
Montenegro travel guide: How long to spend in Montenegro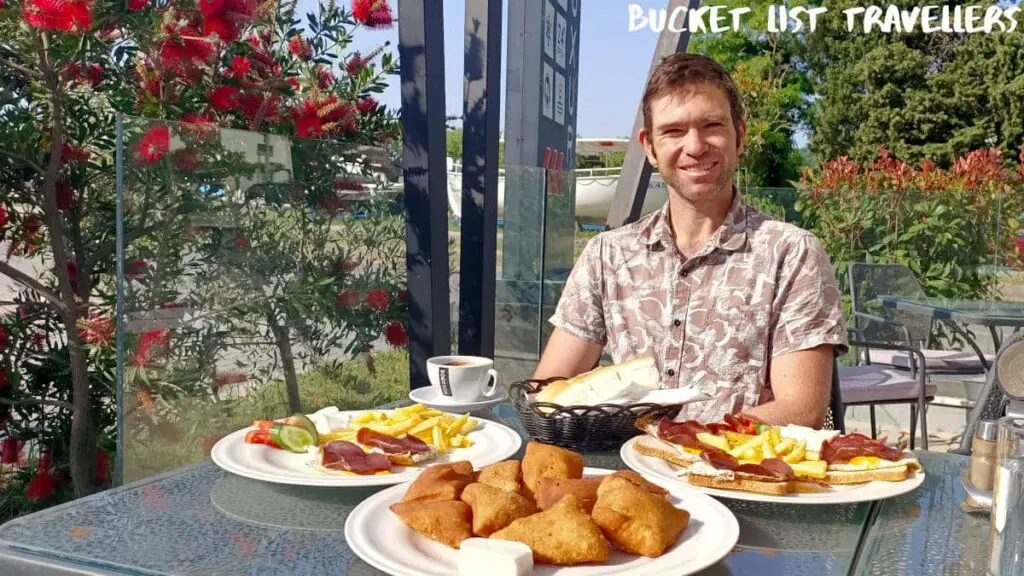 While many people visit Montenegro as a day trip from Dubrovnik Croatia or as a stop on their European cruise, we highly recommend devoting a week or two to this beautiful country. Montenegro is a great budget European vacation destination. It has the perfect mix of beautiful scenery as well as delicious food. Furthermore it is a very easy country to travel around and many of the locals also speak English. We spent 9 days in Montenegro and enjoyed experiencing what this beautiful country has to offer.
Visitors from most countries can travel to Montenegro for up to 90 days in any 180 day period without a visa.
Montenegro Travel Guide: Best Areas to Visit in Montenegro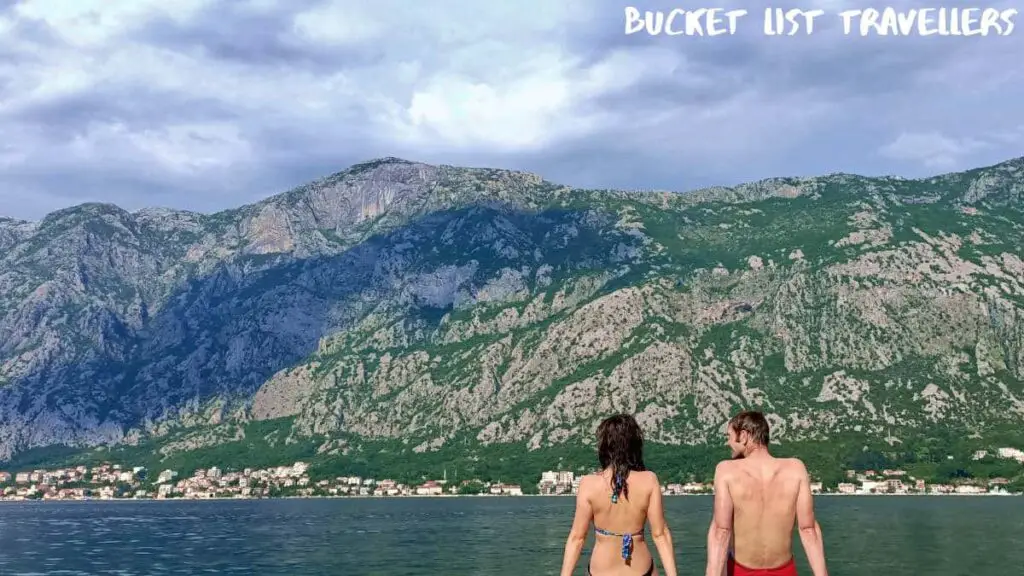 Popular areas to visit in Montenegro include:
Cities – Kotor, Cetinje, Podgorica
Lakes – Skadar Lake, Lake Biograd
Mountains – Bobotov Kuk (Durmitor Mountain), Mount Lovćen
National Parks – Durmitor, Biogradska Gora, Lovćen, Skadar Lake, Prokletije
Wine regions – Coastal wine region, Lake Skadar wine region
Weather in Montenegro
Overall, Montenegro enjoys a temperate climate. However the weather varies considerably depending on the region. Montenegro has two climatic zones: Mediterranean along the coastline as well as continental further inland. The coast enjoys a hot and sunny summer, moderated by the sea breeze and can be rainy from autumn through winter. The capital of Podgorica has a mild climate, however can have uncomfortably hot summer days with high temperatures exceeding 40°C (104°F). Further inland the country experiences mild pleasant summers and cold winters, with snowfall and frosts common.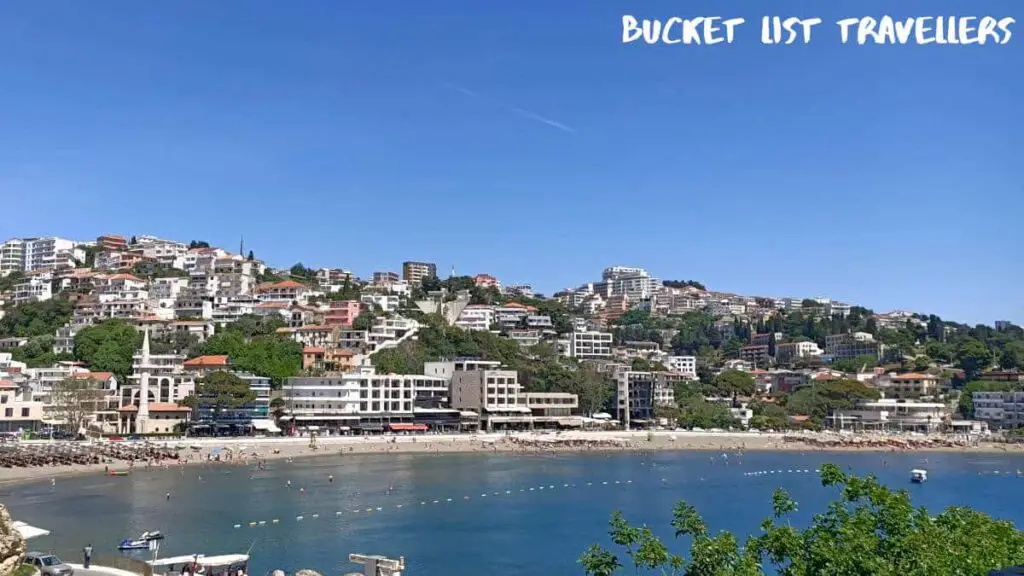 Internet and mobile phones in Montenegro
There are three internet and phone companies in Montenegro – One Montenegro, T-Mobile Montenegro as well as m:tel.
5G has been in Montenegro since March 2022. 3G is expected to be switched off in Montenegro in December 2024.
Montenegro is ranked 45th fastest in the world for mobile internet speeds and 61st fastest for fixed broadband. For Fixed Broadband the average download speed is 53mbps and upload is 6mbps (as at April 2022).
Cell phone SIM cards can be bought in many places throughout Montenegro. These include phone stores, newsagents as well as online.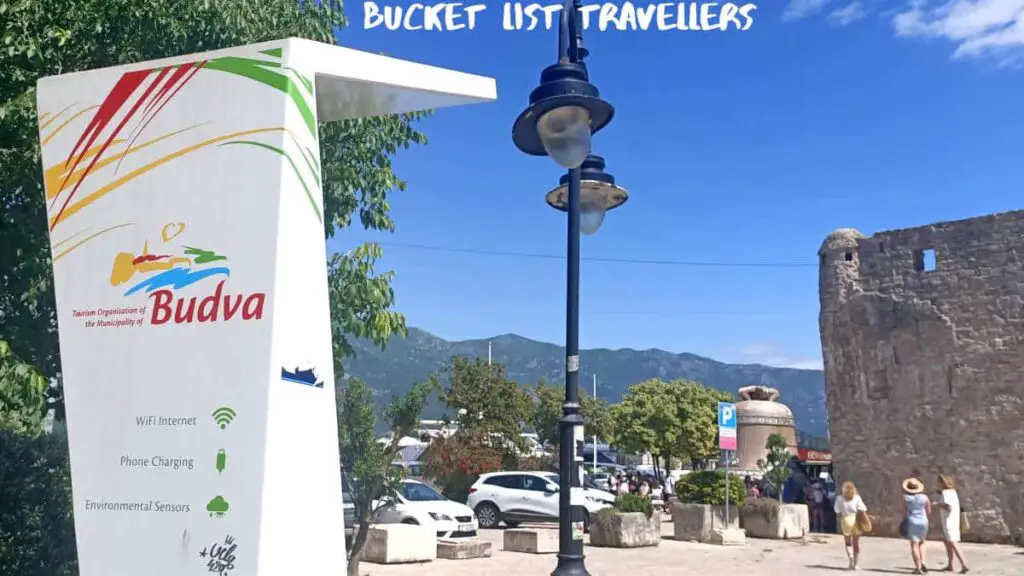 How much to budget for Montenegro
Montenegro travel guide: Daily spend for a couple travelling in Montenegro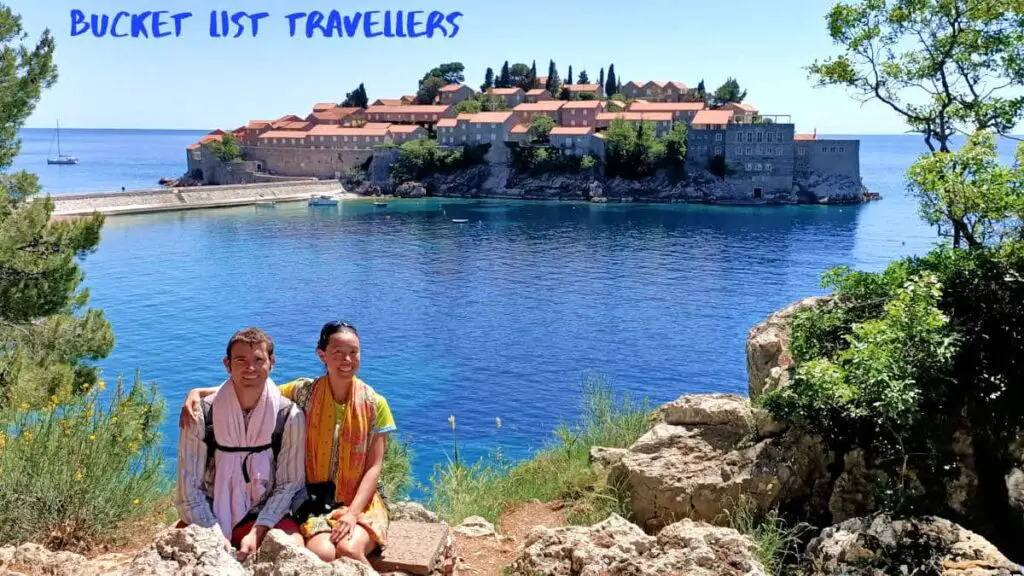 Montenegro is a very affordable European destination. We were impressed at the great value quality accommodation available, the affordable meals and the abundance of cheap or free activities. Furthermore it has an economical, well conntected public transport system, which can also help keep costs down.
As a rough guide, we recommend the following budgets for a couple:
Low-budget daily spend – 100 euro per day for a couple will get you hostel accommodation, meals from bakeries and markets, local transport and free or cheap activities such as visiting museums and parks
Mid-range daily spend – 300 euro per day for a couple will get you mid-range accommodation, local transport, restaurant meals and a few paid activities
Luxury spend – 1000 euro per day for a couple will get you a premium experience in Montenegro, staying at luxury resorts, travelling by private transport, doing a range of paid activities and eating at high end restaurants
Montenegro travel guide: Accommodation in Montenegro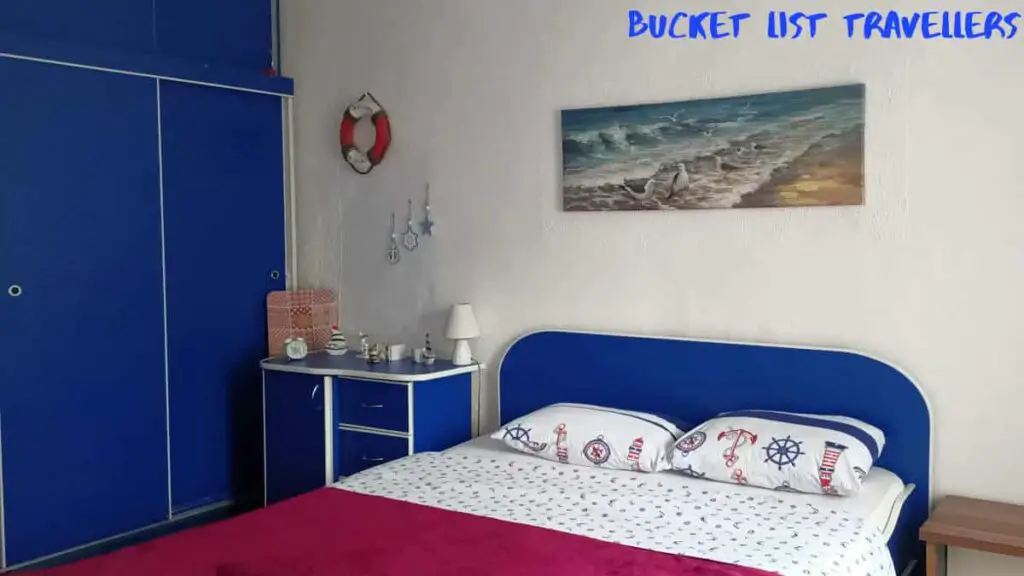 There is a good range of accommodation to suit all budgets in Montenegro. Airbnb operates in Montenegro and we were impressed with the range of options available throughout the country.
For short-term accommodation, a general price per night is as follows:
Budget accommodation – 10-30 euro for dorm accommodation
Mid-range accommodation – 20-150 euro for a private room
Luxury accommodation – 100-400 euro a night for a luxury hotel
Rental property – 70-400 euro a night for a fully furnished 3-4 bedroom home
Montenegro travel guide: Food in Montenegro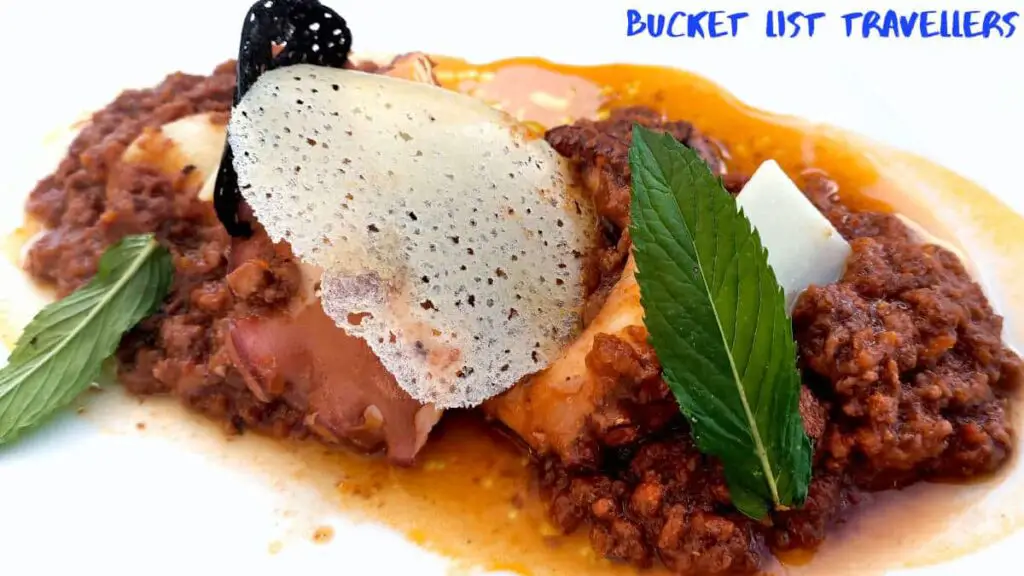 Montenegro has a great food scene. Along the coast there is an abundance of fresh and delicious seafood. Locally made cheese and prosciutto are also must try Montenegrin food. In the mountains hearty meat dishes such as brav u mlijeku (Montengrin lamb in milk) are very popular.
How much does food cost in Montenegro?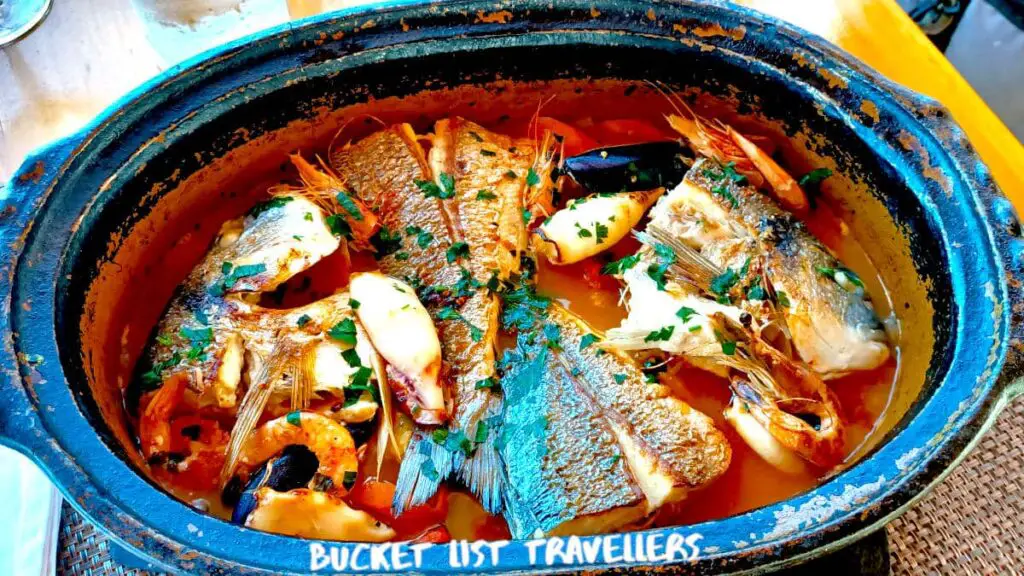 Our price guide for your food budget in Montenegro is as follows (prices as at 2022):
Restaurant meal – 10-25 euro for a main dish
Bakery food – 1-2.50 euro for burek, bread, pizza as well as desserts
Glass of wine – 4-8 euro
Coffee – 1.70-2.50 euro
Regional dishes in Montenegro
Montenegro has many regional cuisines as well as food that is enjoyed throughout the country. Must try dishes in Montenegro include Brav u Mlijeku, Njegusi Prosciutto, Njeguški Stek, Kačamak, Raštan, Crnogorske Priganice as well as Podgorički Popeci.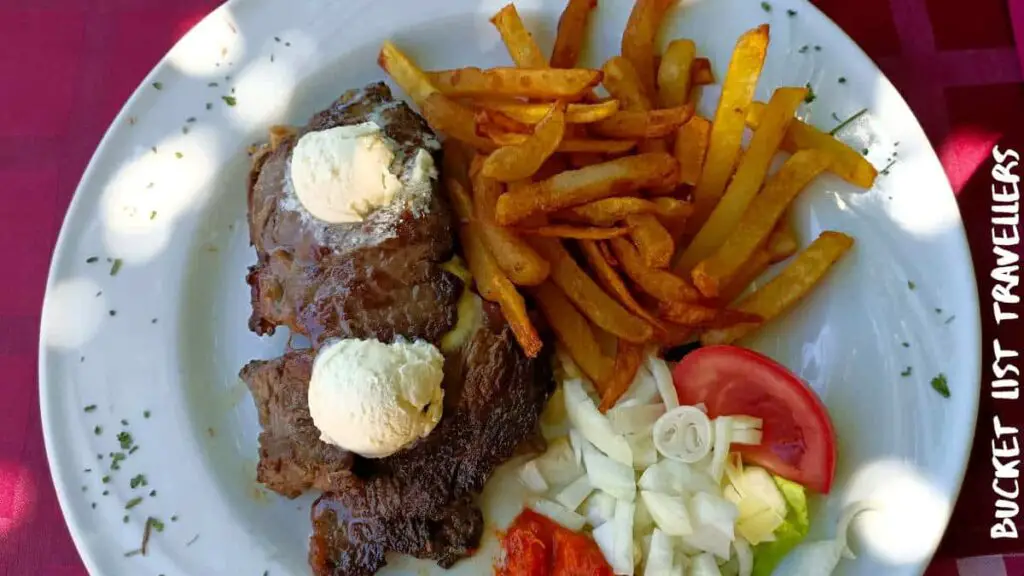 Montenegro culture
National holidays in Montenegro
New Year's Day – 1-3 January
Eastern Orthodox Christmas Eve – 6 January
Orthodox Christmas Day – 7 January
Orthodox Christmas Holiday – 8 January
Orthodox Good Friday – the Friday before Easter Day, typically in April or May.
Orthodox Easter Day – typically in April or May.
Orthodox Easter Monday – the Monday after Easter Day, typically in April or May.
Labour Day – 1 May
Independence Day – 21 May
Independence Day Holiday – 22 May or the Monday following if the 22nd is on a weekend.
Sovereignty Day of Montenegro – 13 July
Sovereignty Day of Montenegro Holiday – 14 July
National symbols of Montenegro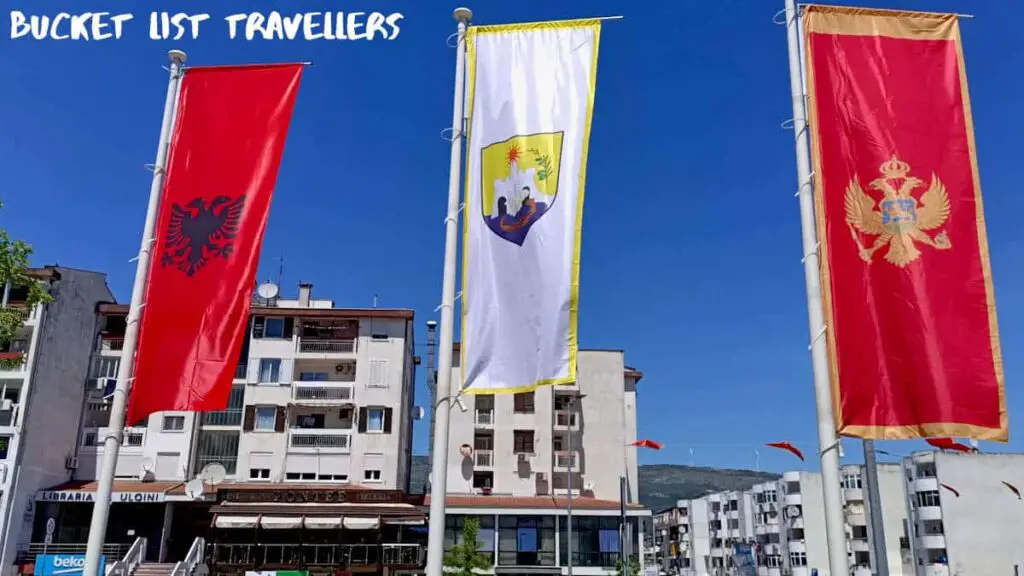 Montenegro flag – a red flag with a gold border and the Montenegro coat of arms in the centre.
Montenegro coat of arms – a golden two-headed eagle wearing a crown. Its wings are raised in flight. In its right talon is a sceptre. There is a globus cruciger in its left talon. On its chest is a shield featuring a golden lion on a green field with blue sky.
National flower – mimoza
National bird – eagle
Montenegro's national animal – Balkan lynx
Montenegro pastimes
National dish – brav u mlijeku
Popular drinks – rakija, Montenegrin wine
National sport – football
Religion – 72% Eastern orthodox, 3% Catholic (as at 2011)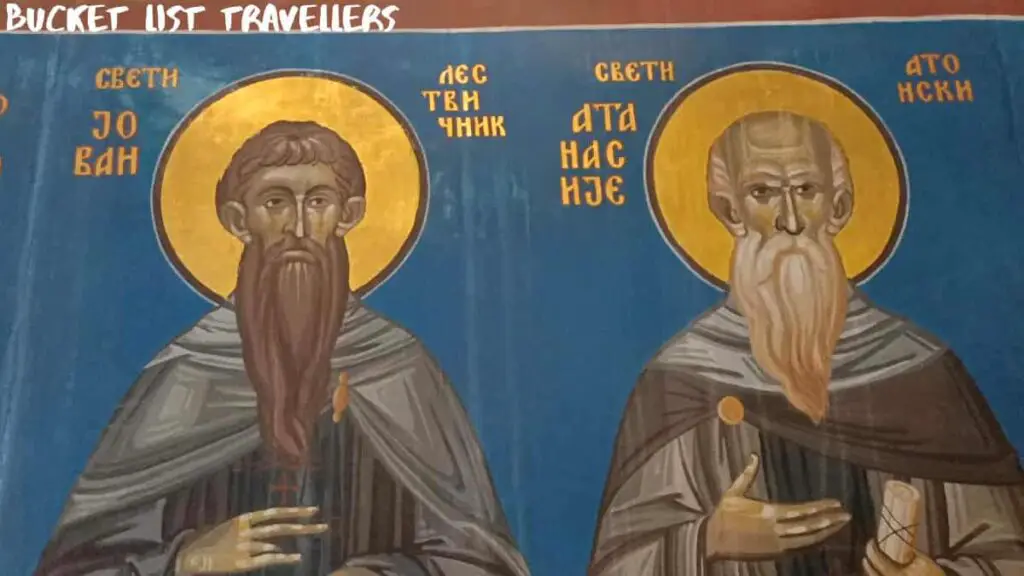 Famous Montenegrin people
Famous people from Montenegro – Prince-Bishop of Montenegro Petar Petrović Njegoš, actor Mima Karadžić, President Milo Đukanović, military leader Sava Kovačević, director Veljko Bulajić, hip-hop duo Who See
Famous people with Montenegrin ancestry or citizenship – actress and model Milla Jovovich, tennis player Novak Djoković, actor John Malkovich,
Montenegrin sports stars – footballer Dejan Savićević, footballer Mirko Vučinić, footballer Predrag Mijatović, basketball player Slavko Vraneš, tennis player Danka Kovinić, handball player Katarina Bulatović, footballer Nemanja Mijuskovic, footballer Stevan Jovetic
Is Montenegro Safe?
Montenegro travel guide: Safety in Montenegro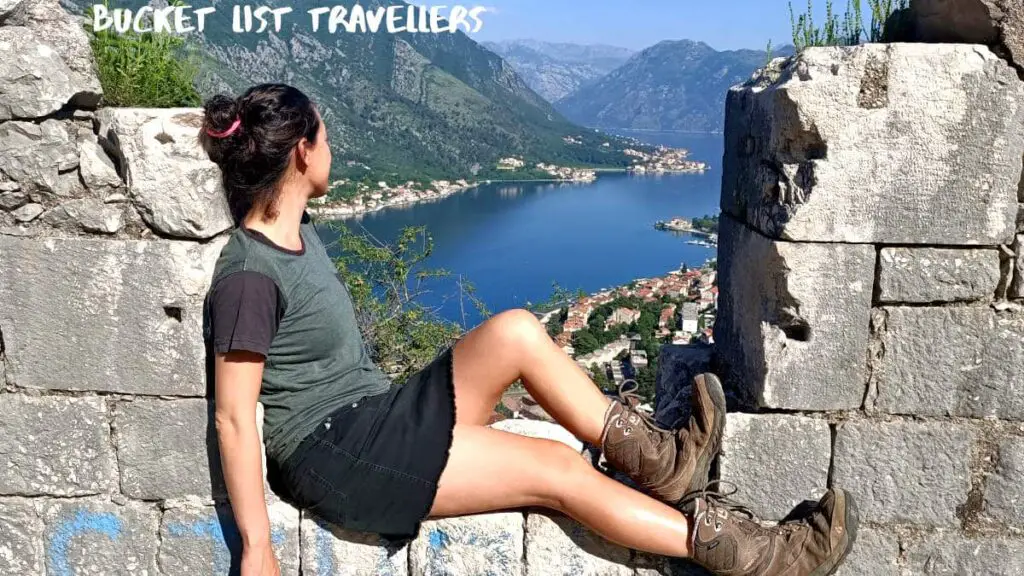 We travelled through Montenegro for 9 days and found the country to be extremely safe. Montenegro ranks 51st safest country on the Global Peace Index (as at 2021). As with any country, there are good areas and bad areas. Watch out for pickpockets particularly at crowded tourist attractions. Make sure no-one is watching whenever you are entering pin codes and never lose sight of your credit card when making a purchase.
Montenegro travel guide: General safety considerations in Montenegro
Other general safety considerations for travel in Montenegro:
Drinking water – Tap water is safe to drink almost everywhere in the country.
Mosquitoes – the tiger mosquito has been found in Montenegro. This type of mosquito spreads diseases such as Zika, dengue and chikunguya. Malaria was eradicated in Montenegro in 1973.
Altitude sickness – Montenegro has areas of high altitude. This comes with the risk of altitude sickness. If you are planning to visit any high altitude areas in Montenegro, be sure to allow sufficient time to acclimatise. If you experience any signs of altitude sickness, such as headache, nausea or vomiting, dizziness, tiredness, loss of appetite or shortness of breath, get help immediately.
Road safety – Road accidents are a significant risk on Montenegro. The average number of road accident fatalities in the country is twice that of the EU. Road conditions are an issue, particularly in rural areas. A particularly dangerous stretch of road is along Moraca Canyon. Take care on the roads in Montenegro.
Water safety – If you visit any of the coastal areas or lakes, take care when swimming as currents and waves may be stronger than you expect.
Earthquakes – Montenegro experiences earthquake activity. If you experience an earthquake, stay away from glass, windows, outside doors and walls and anything that could fall. If you are inside get under a table, desk or solid furniture and hang onto it. Cover your head and torso to protect from falling objects. If you are outside, stay outside and go to an open area away from buildings.
Sun safety – Exposure to the sun can have adverse short-term and long-term effects on the skin, eyes and immune system. Sun protection such as sunscreen, a hat and sunglasses is very important to ensure you don't get burnt.
As with any destination, take all of your normal safety precautions.
Montenegro Blogs
You can find our Montenegro travel blogs below.
Affiliate Links
This website contains affiliate links, which means we may earn a commission on any purchases at no additional cost to you. Your support helps us continue our travels and make more travel blogs and travel videos, thank you!
Subscribe to Bucket List Travellers on YouTube