Why you should go to Malaysia
Malaysia is one of Asia's most underrated travel destinations. It is a great value destination with amazing food, a wonderful blend of cultures and some of the friendliest people you will ever meet. Additionally, the country is blessed with gorgeous islands, beautiful beaches, charming towns and cosmopolitan cities. It is one of our favourite countries to visit and truly deserving of a spot on your travel bucket list! In this Malaysia travel guide, we share everything you need to know to plan your next Malaysia trip.
Malaysia travel guide: Know before you go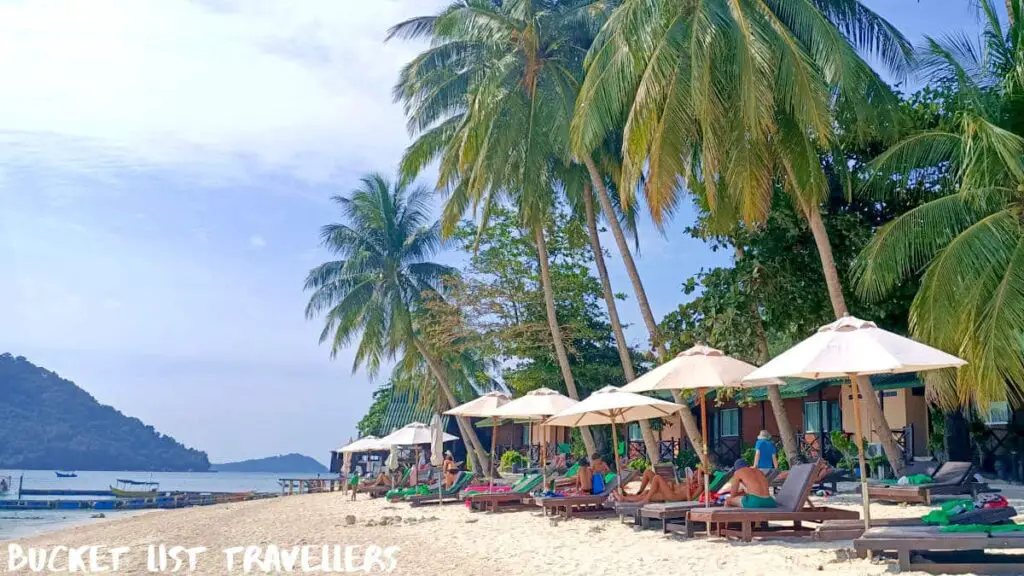 Malaysia travel guide: Basic info about Malaysia
Language – Malay. There are 10 dialects of Malay used throughout thought the country, with Standard Malay being the unifying language. English is becoming more widely spoken in the country. However not everyone you meet will be able to speak English. Mandarin Chinese, Malaysian Chinese, Tamil, other Indian languages as well as Creole are spoken by the various ethnic groups that live in Malaysia.
Currency – Malaysian ringgit (MYR). This has been the official currency of Malaysia since 1967. Currency exchanges can be found in most cities and ATMs are also available widely throughout the country.
Population – 32.8 million (2021)
Area – 329,847 km2 (127,355 sq mi)
Capital – Malaysia has two capitals. Kuala Lumpur is the official capital as per Malaysia's constitution. Putrajaya is the administrative capital of Malaysia.
Emergency number – 999
Police number – 999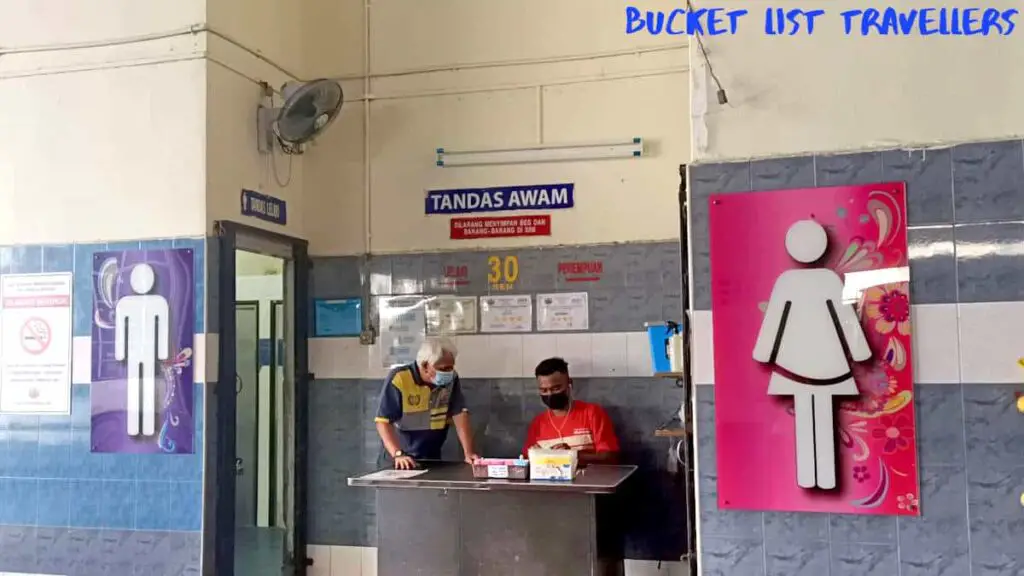 Utilities in Malaysia
Electricity – Malaysia uses Type G power plugs. The country operates on a 240v supply voltage at 50Hz. Power outages are reasonably common in Malaysia.
Water – the tap water in Malaysia is not generally safe to drink. Tap water is usually treated, but pipes may be old. Therefore most locals boil their water or use a water filter just to be safe.
Toilets – sit-down flushing toilets as well as Asian style squat toilets are common in Malaysia. Toilets generally come equipped with a spray hose (sometimes referred to as a Muslim shower). The spray hose is like a European bidet and is used for cleaning personal areas as an alternative to toilet paper. All of the accommodation we stayed in throughout the country was equipped with the western style sit-down flushing toilets with spray hoses. Toilet paper is also usually provided. Don't flush your toilet paper – use the bins provided. The use of bathroom slippers is customary and is provided in accommodation and sometimes also in public bathrooms. Public bathrooms often offer both sit-down and squat style toilets. Public toilets are common in Malaysia. The charge is usually around 30-50 sens.
Telephone country code: +60
Where is Malaysia?
Malaysia is a country in Southeast Asia. It is located partly on the Malay Peninsula below Thailand and partly on the island of Borneo, north or Indonesia and surrounding Brunei. Malaysia shares land and maritime borders with 3 countries – Thailand, Brunei as well as Indonesia. Furthermore Malaysia has maritime borders with Philippines, Singapore as well as Vietnam. Its coastline borders the South China Sea, the Sulu Sea, the Celebes Sea, the Straits of Malacca as well as the Gulf of Thailand.
How to get to Malaysia
Malaysia travel guide: arriving overland
Land border crossings for Malaysia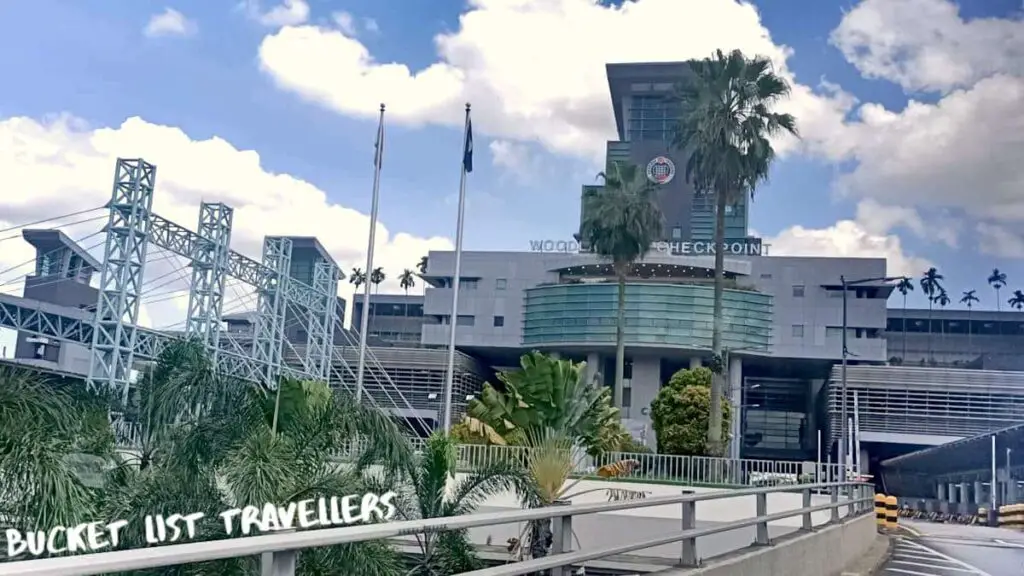 Malaysia has land borders with 3 countries:
Thailand
Brunei (we did this border crossing by sea)
Indonesia
Additionally, there are bridges that connect Malaysia to Singapore (we did this border crossing).
Malaysia land border transport
The main transport options for travelling overland to Malaysia are:
Private vehicle
Private transport operator
Train
Shuttle
Intercity bus
Local bus
Malaysia travel guide: arriving by air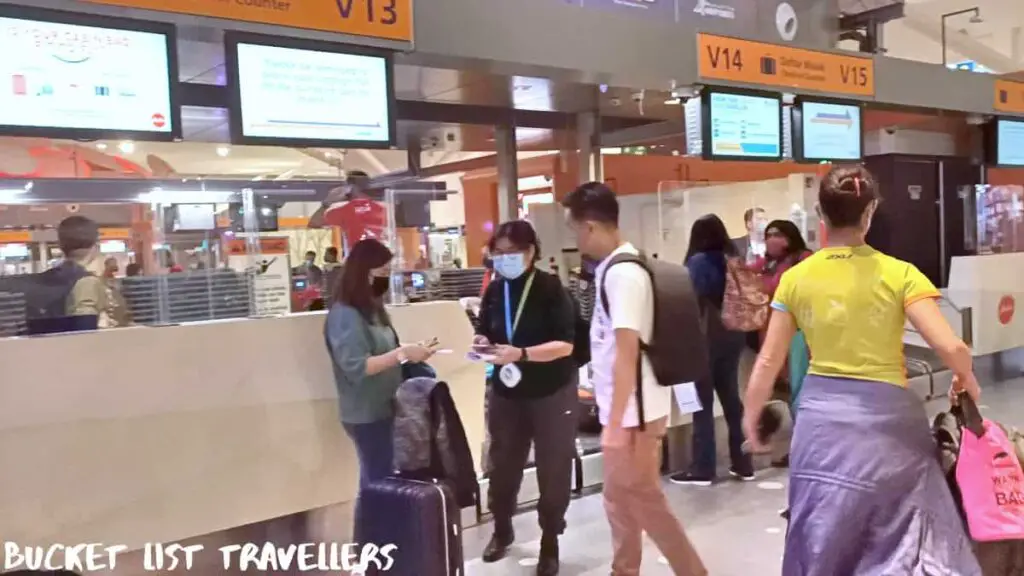 There are currently 6 international airports in Malaysia. These are:
Kuala Lumpur International Airport (KLIA) (Airport code KUL). This is the busiest airport in Malaysia as well as the 23rd busiest airport in the world. It services the capital of Malaysia, the Klang Valley, Selangor, Negeri, Sembilan as well as Malacca.
Langkawi International Airport (Airport code LGK). This airport services the island of Langkawi.
Kuching International Airport (Airport code KIA). This airport services the southwest region of Sarawak, Malaysia.
Penang International Airport (Airport code PEN). This airport services the states of Penang, Kedah as well as northern Perak.
Kota Kinabalu International Airport (Airport code BKI). This airport services Greater Kota Kinabalu as well as the West Coast and Interior divisions of Sabah.
Senai International Airport (Airport code JHB). This airport services Johor Bahru as well as the southernmost region of Peninsula Malaysia.
Additionally, there are 16 domestic airports in Malaysia.
The national airline of Malaysia is Malaysia Airlines.
Malaysia travel guide: arriving by sea
There are 7 main passenger seaports in Malaysia. These are the ports of:
Klang
Tanjung Pelepas
Johor
Penang
Bintulu
Kuantan
Labuan
Our experience crossing the land border between Singapore and Malaysia
We used public transport to cross the land border between Singapore and Malaysia in 2022. This was a cheap and efficient way to cross the border. However crossing times can vary significantly depending on the day. We recommend avoiding doing the crossing on weekends and public holidays to avoid the crowds.
We caught the MRT from Kallang to Marsiling Station. Next, we walked across the overhead bridge to the bus stop opposite the MRT station. From there we caught the 950 bus from Marsiling to Woodlands Check Point. The bus let us out at the border control building, where we checked out of Singapore. We caught the 170X bus from Woodlands Crossing to Johor Bahru Sentral. Alternatively you can also catch the 950 bus from the same location. At Johor Bahru we walked to the Passport Control checkpoint where we received a 90 day visa on entry. We got our passports stamped and were officially in Malaysia.
For more information on the overland border crossing from Singapore to Malaysia, watch our Malaysia travel vlog below.
Malaysia travel guide: How to get around Malaysia
Local buses in Malaysia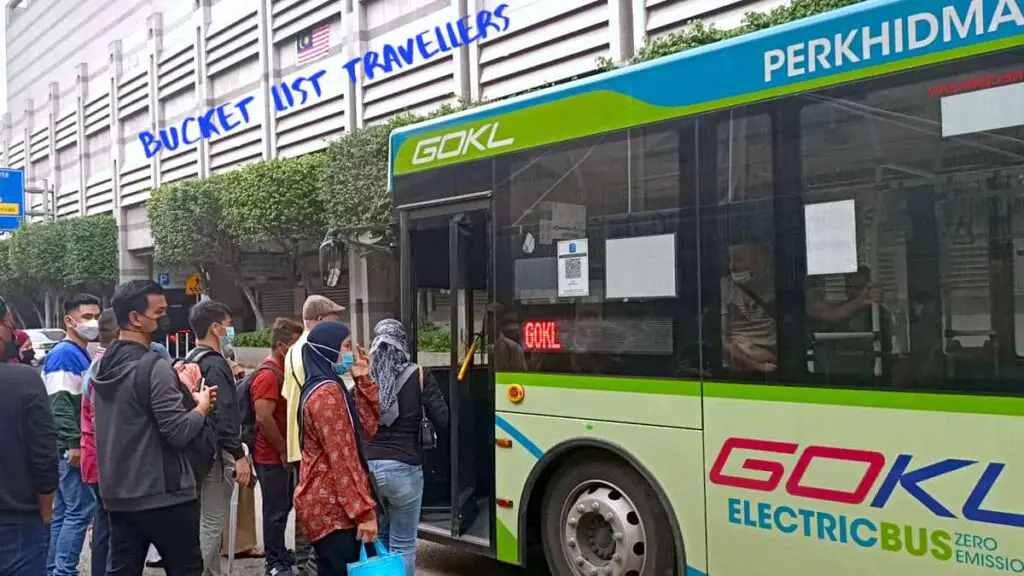 Most cities and towns in Malaysia have a local bus. The buses in Malaysia are a quick and cheap way to get around town.
Trams in Malaysia
Malaysia does not currently have any tramlines. It historically had a tramway in Penang (1906-1936).
Mass Rapid Transport in Malaysia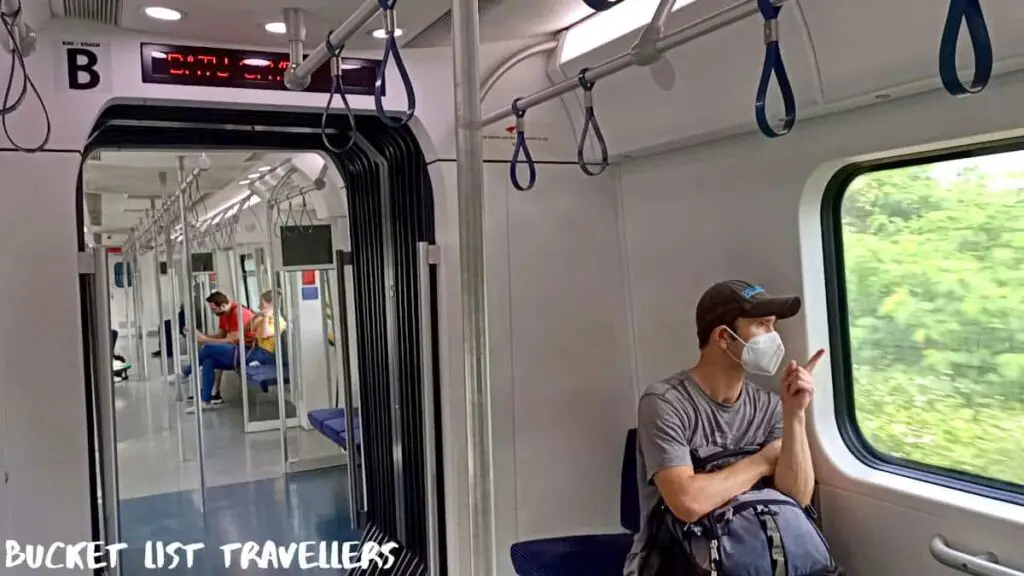 Kuala Lumpur has a metro system.
Mass Rapid Transit in Malaysia
There is a Mass Rapid Transit system in the Klang Valley. Currently 2 lines are in operation (Kajang and Putrajaya) with a 3rd line (Circle MRT) due to be completed in 2028.
Work is also underway for a Mass Rapid Transit system linking Johor Bahru to Singapore. The planned date of completion is January 2027.
Intercity trains in Malaysia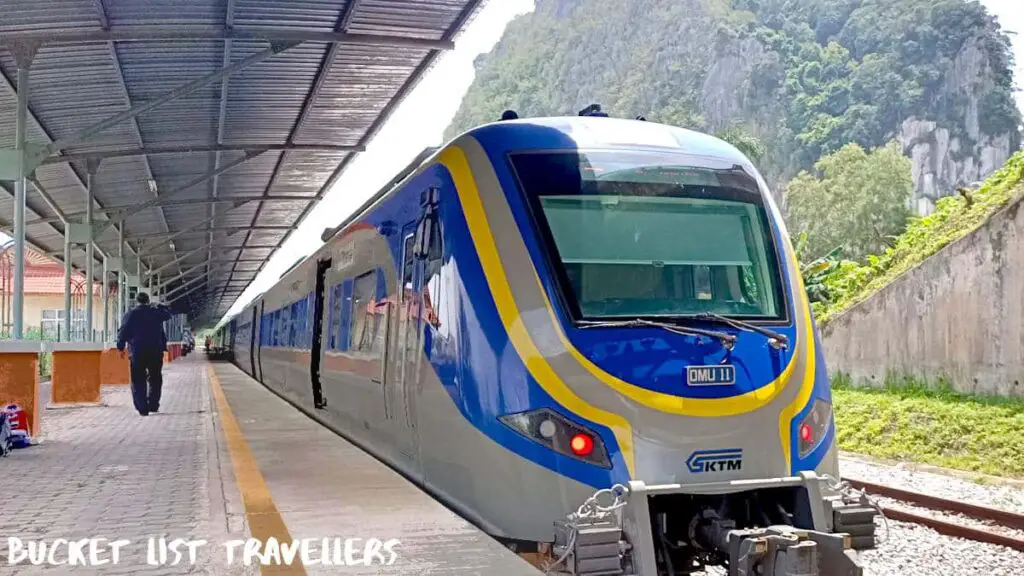 Travelling a comfortable, scenic and cheap way to travel around Malaysia. Additionally, there are trains that connect between Malaysia and Singapore as well as Thailand, with stops for border control. There are two main domestic train routes in Malaysia:
The West Coast Line – Pedang Besar to Johor Bahru
The Jungle Railway – Tumpat to Gemas, servicing the East Coast of Malaysia
The train system in Malaysia is not as extensive as the bus network, but its a nice way to see the country.
The Malaysian national railway company is called Keretapi Tanah Melayu Berhad (KTMB), also known as Malayan Railways Limited.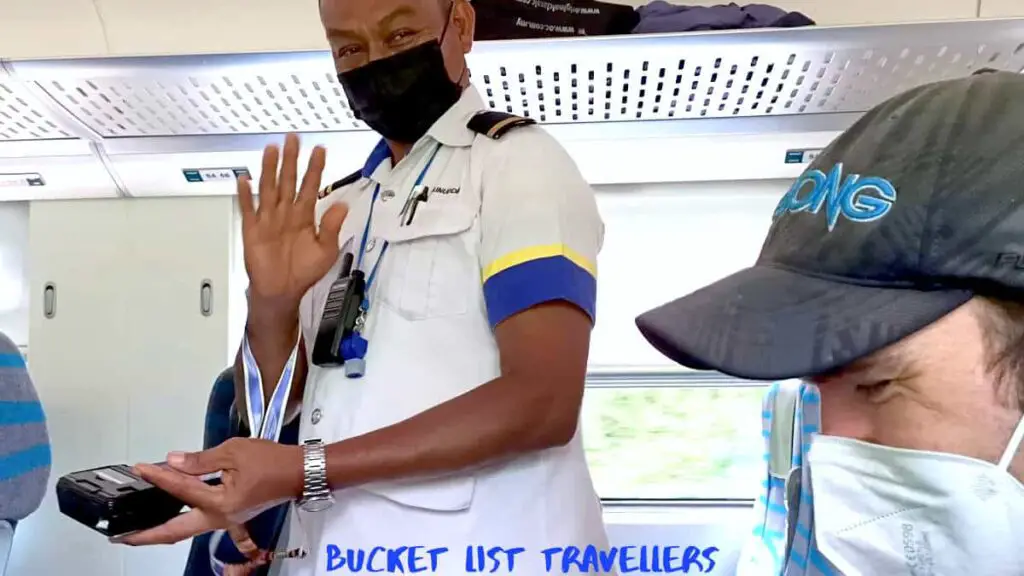 Malaysia train travel vlog
We spent about a week travelling along the Malaysia jungle railway, starting at Wakaf Bharu train station near the city of Kota Bharu and stopping along the way at Kuala Krai, Dabong, Gua Musang and Kuala Lipis. Our Malaysian train journey was very memorable and we never expected to affect us so much. We share our Malaysia jungle train travel experience in the Malaysia travel vlog below. In this Malaysia vlog we show you how to travel Malaysia by train. We provide everything you need to know about Malaysia train travel, including costs for Malaysia trains, Malaysia train amenities, how to book trains in Malaysia as well as Malaysia travel tips so you can plan your own amazing Malaysia trip.
High speed trains in Malaysia
A high speed rail link was planned between Kuala Lumpur and Singapore. Under the plans, the journey between the two cities would have been only 90 minutes. This plan was scrapped in 2021, but there are currently negotiations to revive the project.
Intercity buses in Malaysia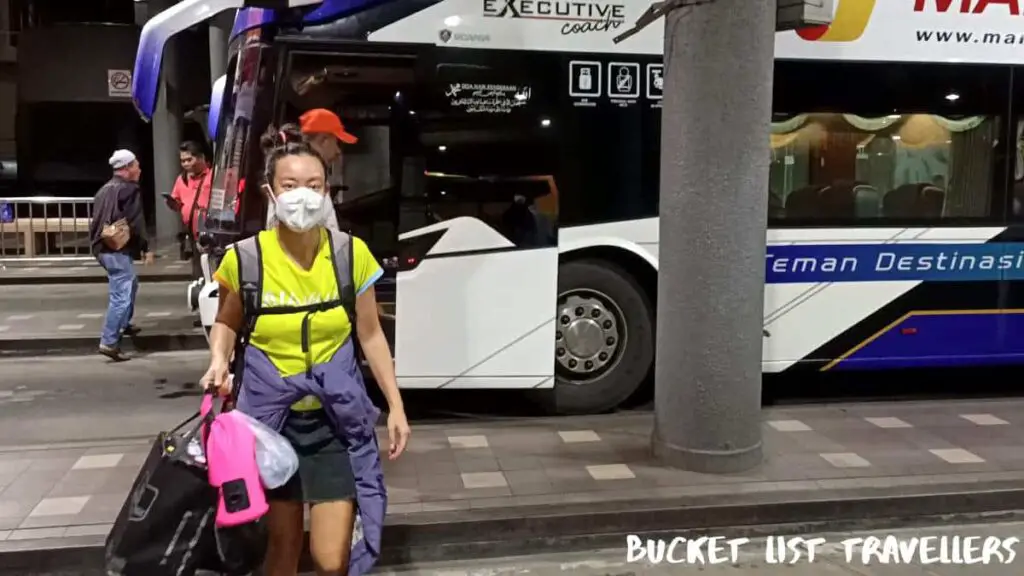 A common way to get around Malaysia is by using intercity buses. Intercity bus companies in Malaysia include Perdana Express, Maraliner, KKKL Express as well as Plusliner.
Vehicle hire in Malaysia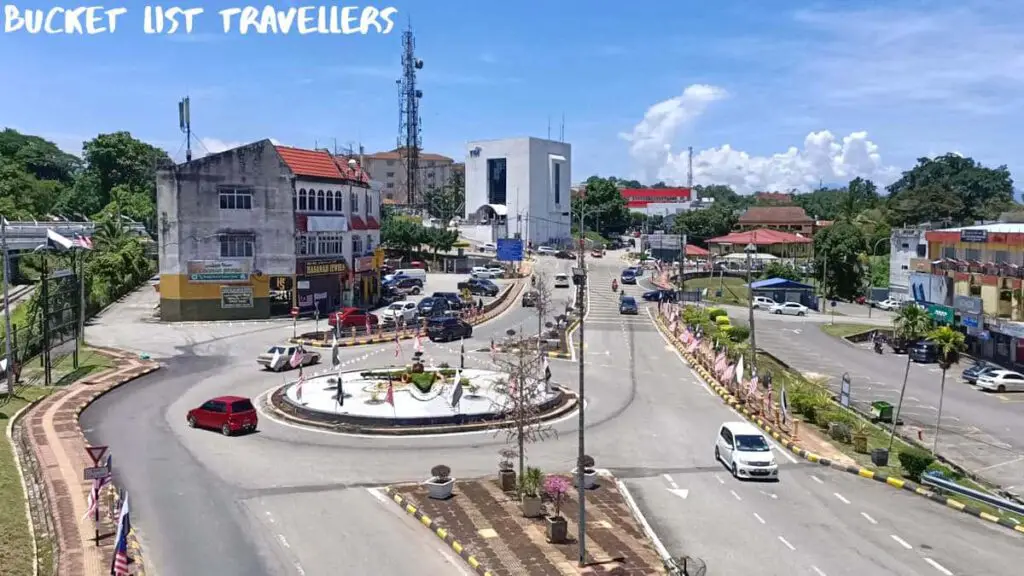 A wide variety of vehicles can be rented in Malaysia. This includes:
Bicycles
Electric scooters
Motorcycles
Cars
SUVs
Campervans
Boats
In Malaysia they drive on the left side of the road.
Shuttles in Malaysia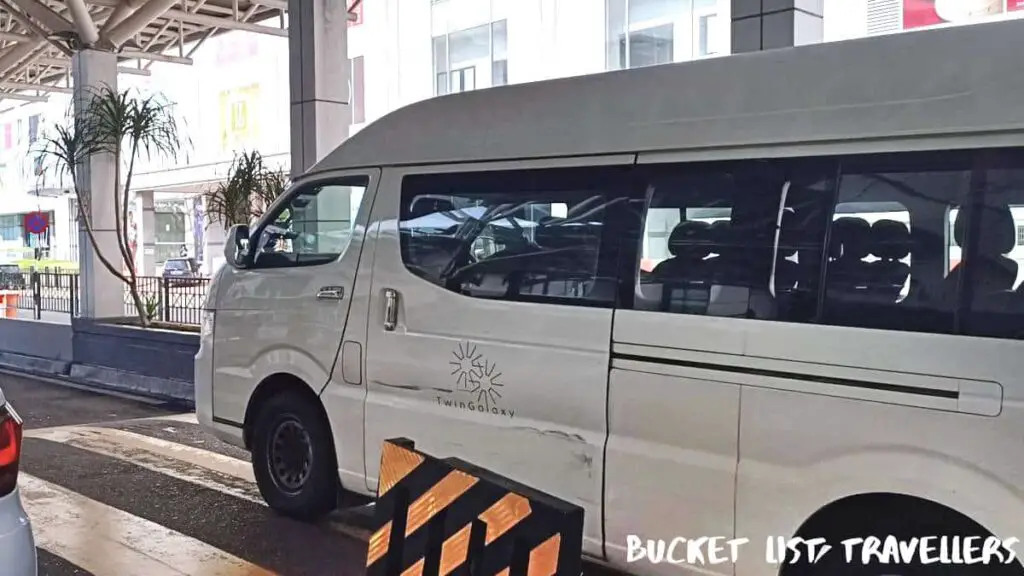 Shuttles make short repetitive journeys between two destinations or on a fixed loop. Common journeys include going between the airport and the city centre. These journeys can often be booked on demand for a fixed price.
Taxis in Malaysia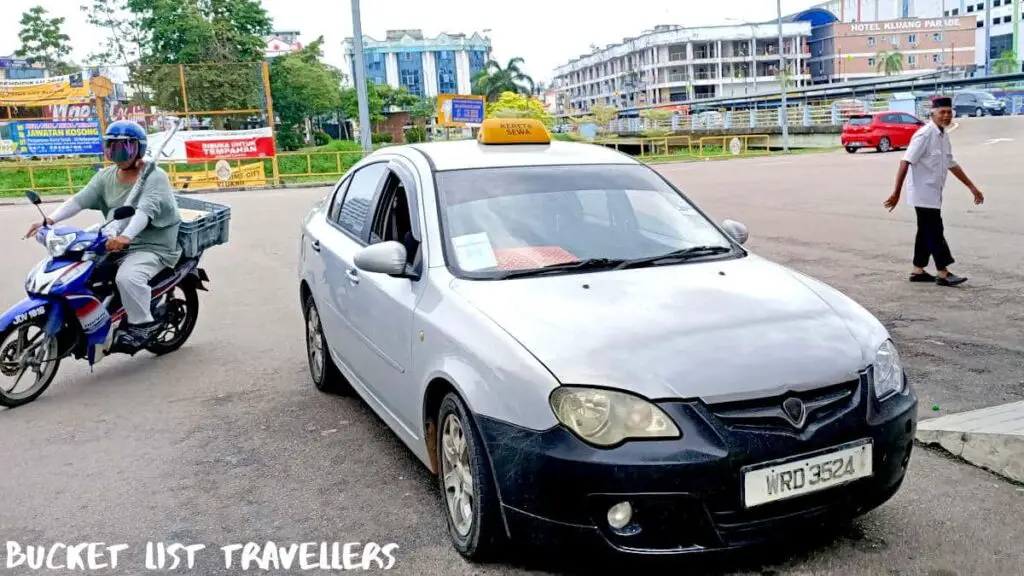 Taxis are common in Malaysia. Fares are regulated and are usually metered. However taxi drivers in Malaysia do not have the best reputation, which is why alternative services like Grab are very popular.
In general your fare will include the following costs:
The pickup fee or minimum fee – this is charged as soon as you get into the vehicle.
Airport surcharge – this is an additional fixed fee for travelling to an airport.
Price per kilometre – the rate is double between midnight and 6am.
Price per hour – this is a price that gets charged when the taxi is stuck in heavy traffic.
Surcharge for more than 2 adult passengers – this is an additional fixed fee.
Surcharge for using the luggage compartment – this is an additional fixed fee.
Surcharge for booking by phone – this is an additional fixed fee.
Road toll charges
Check that the meter gets switched on at the start of your journey at the right rate. We also recommend bringing enough change in cash as drivers generally only accept cash and may not have change.
Alternatively, if booking in advance the fare may be a fixed price that is agreed on before the trip. Some taxis also operate on a pre-paid coupon system where the coupon is purchased from a counter at the airport.
It is not necessary or expected to tip taxi drivers in Malaysia.
Ride-share services in Malaysia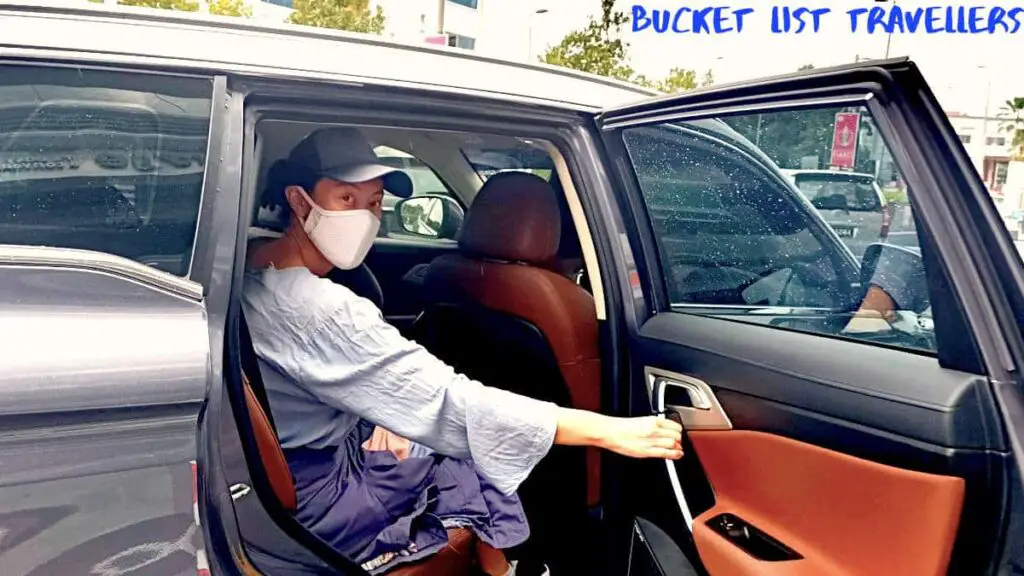 Grab is the main app based ride-hailing service in Malaysia. Other ride-share services in Malaysia include MyCar, MULA, DACSEE, EzCar, inDriver as well as the women only service Riding Pink. Uber no longers operates in Malaysia after Grab acquired all of its Southeast Asia assets. Lyft services Kuala Lumpur via its Grab partnership.
Domestic flights around Malaysia
A couple of airlines offer regular domestic flights in Malaysia. These are:
Malaysia Airlines
AirAsia
Malaysia travel guide to travelling during Covid
Covid entry requirements for Malaysia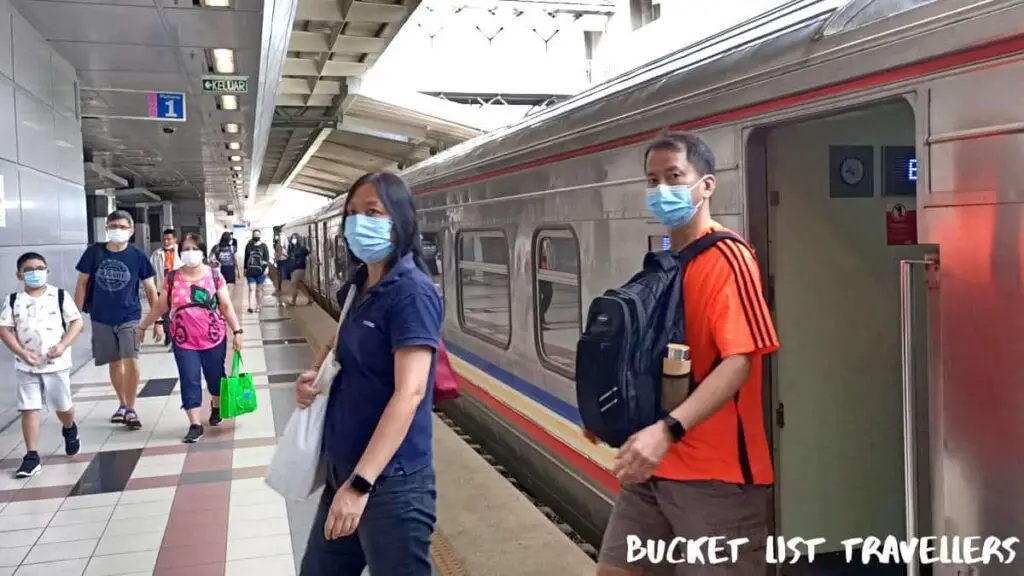 From 1 August 2022 there are no requirements of proof of vaccine, negative Covid test or proof of Covid recovery for entry to Malaysia. Requirements are the same for all passengers regardless of Covid vaccination status.
General entry requirements for Malaysia
The other requirements for entering Malaysia are unchanged from normal times.
A visa, if required. This will depend on your citizenship.
In order to enter Malaysia your passport must be valid. Additionally your passport must have at least 6 months validity from date of arrival (however we recommend having at least 6 months validity from date of intended departure, just to be on the safe side).Your passport must also have at least one blank page for the entry stamp.
You may also need proof of onward travel and proof that you have sufficient funding for your trip.
Malaysia Covid mandates
Covid vaccine mandates in Malaysia
There are no vaccine mandates in Malaysia.
Night time curfew in Malaysia
There is no night time curfew in place in Malaysia.
Mask requirements in Malaysia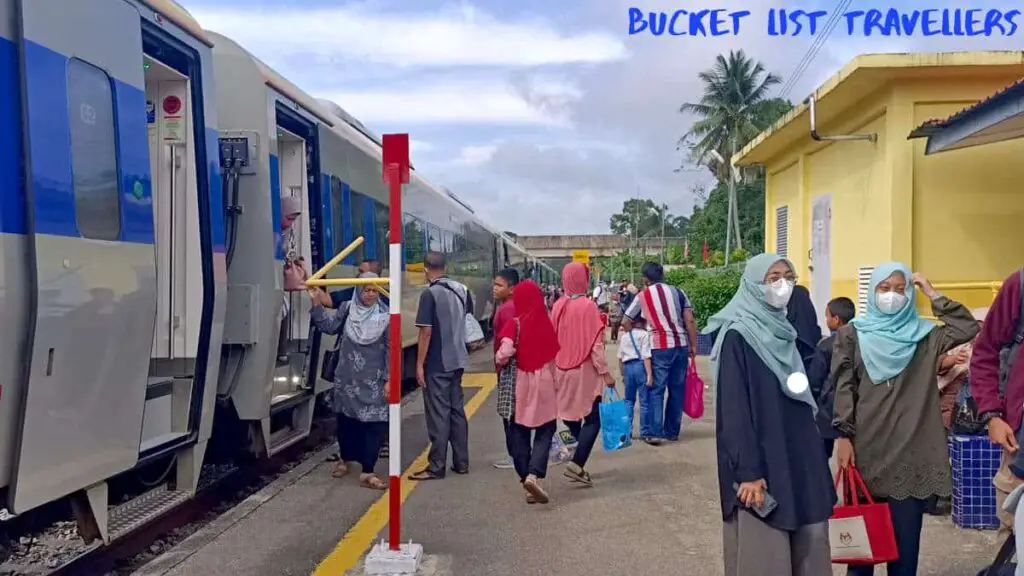 From 7 September 2022 masks are no longer a requirement for most public indoor spaces. Masks continue to be a requirement only in the following situations:
If you are Covid positive
On public transport
In health facilities
Where to get a Covid test in Malaysia
PCR Covid tests are available at drive-through test facilities, some hospitals and clinics as well as at Kuala Lumpur International Airport. Expect to pay around 350 ringgit for a PCR test or 160 ringgit for a rapid antigen test (prices as at 2022).
Malaysia travel guide: How long to spend in Malaysia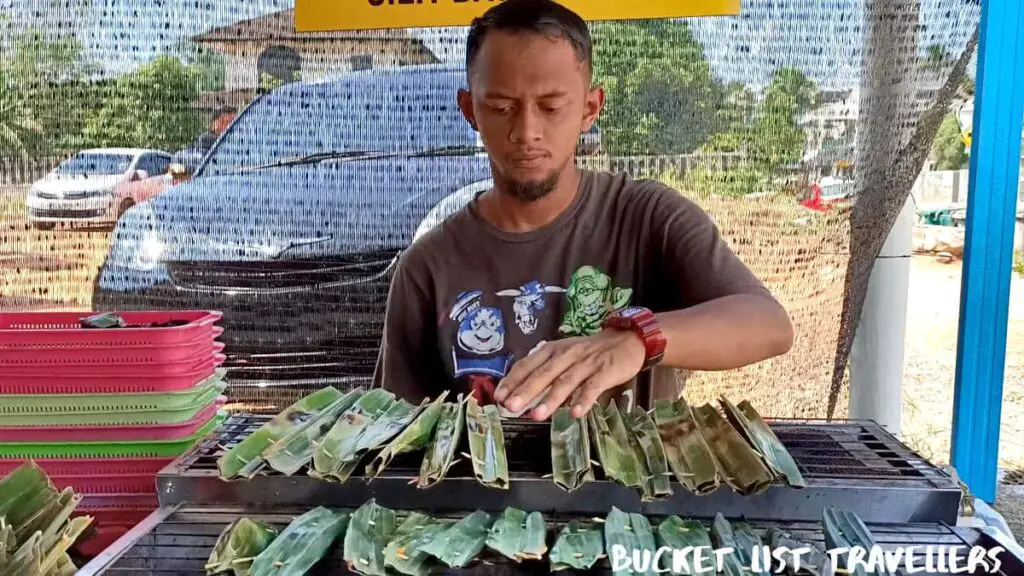 Malaysia is a country that you could happily return to again and again. The food is amazing, there's modern cities, pristine beaches and natural wonders to explore. We've travelled extensively throughout Malaysia and found Malaysians to be some of the friendliest and most hospitable people you will meet. Additionally, the country has a low cost of living which means your travel dollar will go that much further. As a major travel hub, the capital Kuala Lumpur is a great place for a quick stopover. However we highly recommend spending as much time as you can in this fantastic country.
Malaysia travel guide: Best areas to visit in Malaysia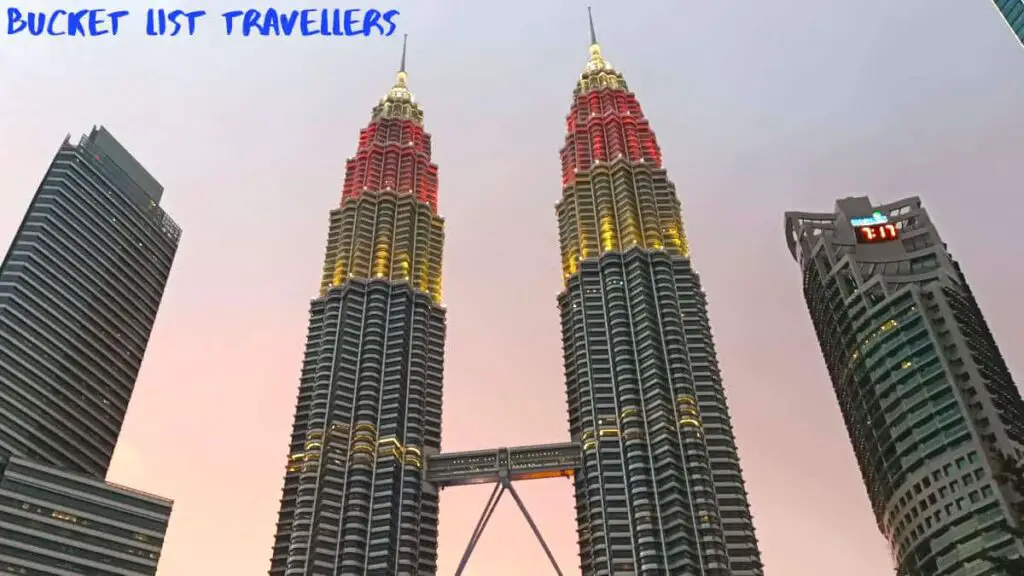 Popular areas to visit in Malaysia include:
Cities – Kuala Lumpur, Malacca, George Town, Kota Kinabalu, Ipoh, Kuching, Putrajaya, Johor Bahru, Kuala Terengganu, Kota Bahru
Islands – Langkawi, Penang, Perhentian Islands, Tioman, Labuan, Layang-Layang, Redang, Rawa, Pangkor, Sipadan, Mantanani, Tiga, Lankayan, Tenggol
Beach Regions – Perhentian Islands, Kota Kinabalu, Batu Ferringhi, Langkawi, Tioman Island, Bachok, Tanjung Bungah, Redang Island, Port Dickson, Pangkor Island
Lakes – Lake Chini, Tasik Biru Seri Kundang, Lake Kenyir, Timah Tasoh Lake, Lake Bera, Putrajaya Lake, Temenggor Lake, Lake Chenderoh
Mountains – Mount Kinabalu, Mount Trusmadi, Mount Sinsing, Mount Tambuyukon, Mount Kaingaran, Mount Murud, Mount Mulu, Mount Tahan, Mount Korbu, Mount Yong Belar, Mount Gayong
Volcanos – Bombalai, Lucia, Magdalena, Maria, Si Amil Island, Bodgaya Island, Pulau Tiga
National Parks – Taman Negara, Endau-Rompin National Park, Penang National Park, Gunung Ledang National Park, Bako National Park, Gunung Mulu National Park, Bukit Tiban National Park
UNESCO world heritage sites – Kinabalu Park, Gunung Mulu National Park, Melaka and George Town, Historic Cities of the Straits of Malacca, Archaeological Heritage of the Lenggong Valley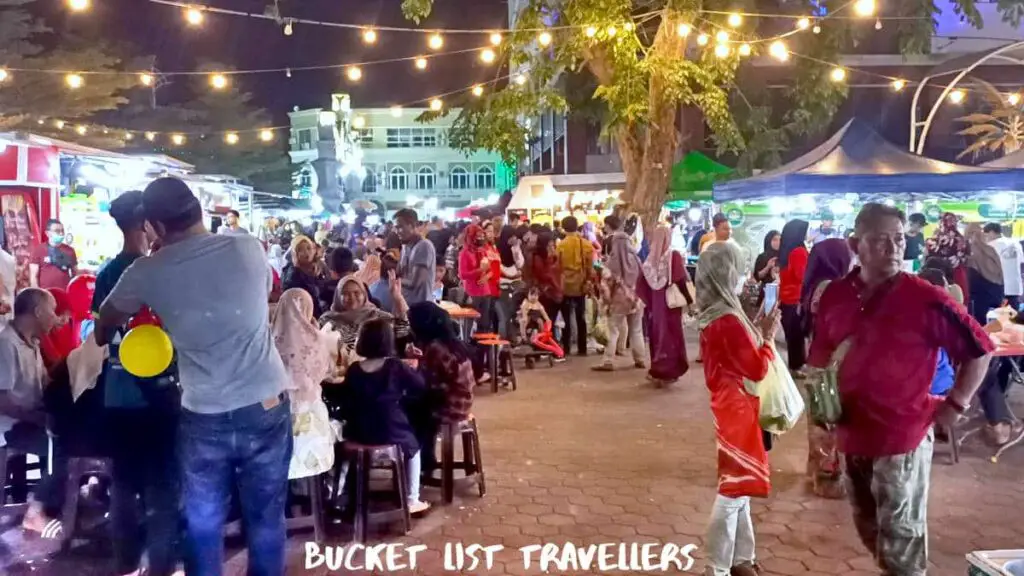 Weather in Malaysia
The climate for Malaysia is classified as Tropical, with relatively uniform hot temperatures and high humidity throughout the year. For the capital city of Kuala Lumpur, the hottest month is May with an average temperature range of 24C to 33C (76F to 91F) and coldest month December with an average temperature between 23C-31C (74F to 88F). There are two monsoon seasons, November to early March (north east monsoon) and June to September (south west monsoon). The north east monsoon mostly affects the East peninsula of Malaysia and the island of Borneo is most affected by the north east monsoon. Conversely the south west monsoon mainly affects the islands of Penang and Langkawi. Consequently the best time of year to visit the east coast of peninsula Malaysia and Borneo is between June to September and December to February for the west coast of peninsula Malaysia.
Internet and mobile phones in Malaysia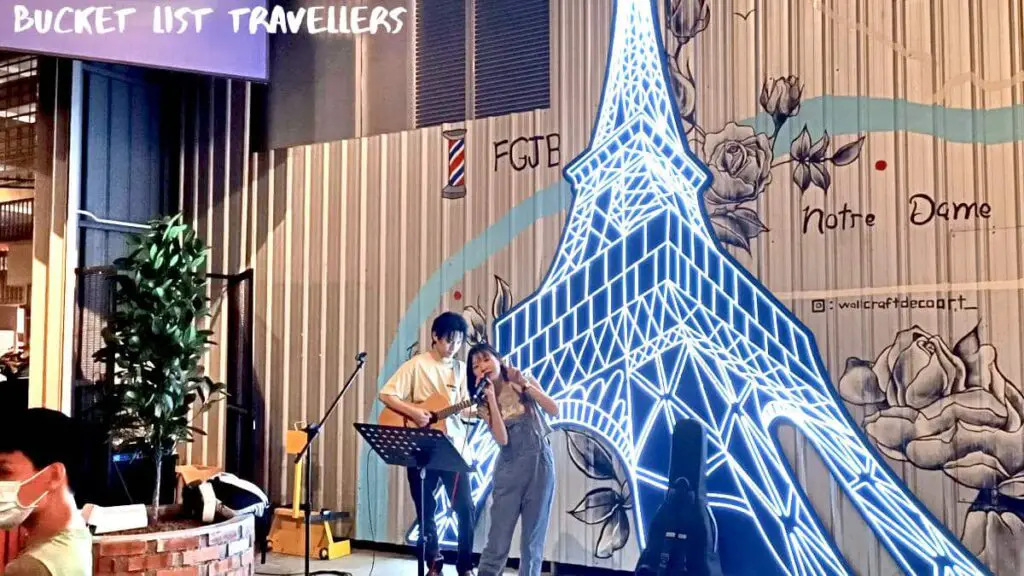 Major internet and phone companies in Malaysia – Celcom, Digi, Hotlink (Maxis), U Mobile, UniFi Mobile, Tune Talk, Yes, XOX Mobile / ONEXOX, redONE, Yoodo, Telekom Malaysia and Time dotCom.
5G has been in Malaysia since December 2021. 2G will not be be switched off in Malaysia. 3G is was switched off in March 2022.
Malaysia is ranked 61st fastest in the world for mobile internet speeds and 38th fastest for fixed broadband. For Fixed Broadband the average download speed is 90mbps and upload is 51mbps (as at October 2022).
Cell phone SIM cards can be bought in a numbers of places throughout Malaysia. These include phone stores, in shopping malls, at bus stations as well as at airports. Some form of ID, such as a passport, is required in order to purchase a SIM card in Malaysia.
How much to budget for Malaysia?
Malaysia travel guide: Daily spend for a couple travelling in Malaysia
Malaysia is a very affordable holiday destination in Asia. While luxury resorts and island getaways in Malaysia can be very expensive, the country is also great for budget travellers. Food in particular is great value in Malaysia. Additionally the country has an extensive public transport system as well as excellent budget airline carriers, which keeps transport costs down.
As a rough guide, we recommend the following budgets for a couple:
Low-budget daily spend – 150 ringgit per day for a couple will get you hostel accommodation, meals from bakeries and markets, local transport and free or cheap activities such as visiting markets, murals and beaches
Mid-range daily spend – 300 ringgit per day for a couple will get you mid-range accommodation, local transport, restaurant meals and a few paid activities
Luxury spend – 4000 ringgit per day for a couple will get you a premium experience in Malaysia, staying at luxury resorts, travelling by private transport, doing a range of paid activities and eating at high end restaurants
Malaysia travel guide: Accommodation in Malaysia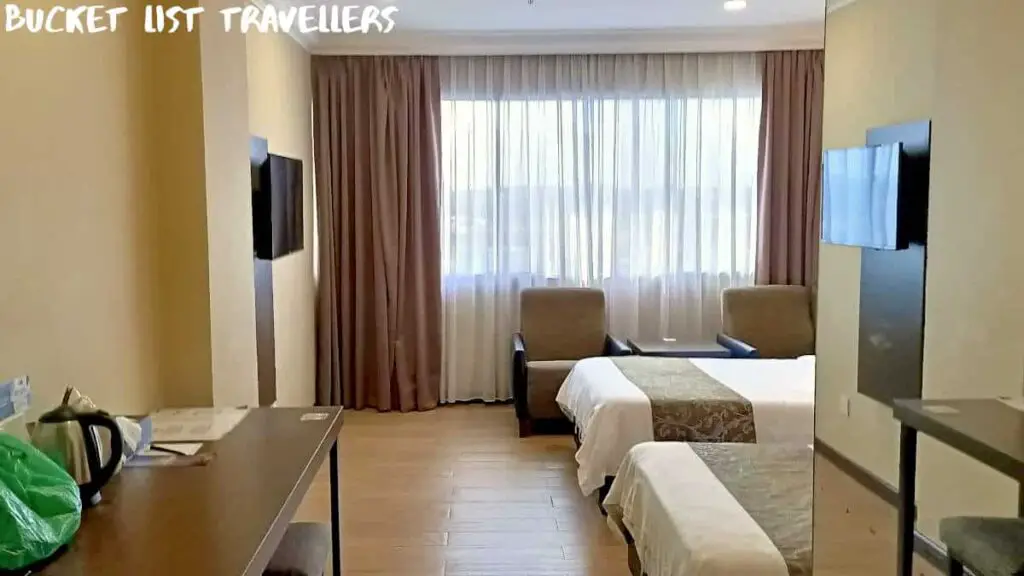 There is a good range of accommodation to suit all budgets in Malaysia. Airbnb operates in Malaysia and are fairly common in larger cities as well as popular tourist spots in Malaysia. One thing to keep in mind with hotels in Malaysia is that smoking in hotel rooms is often permitted.
How much is accommodation in Malaysia?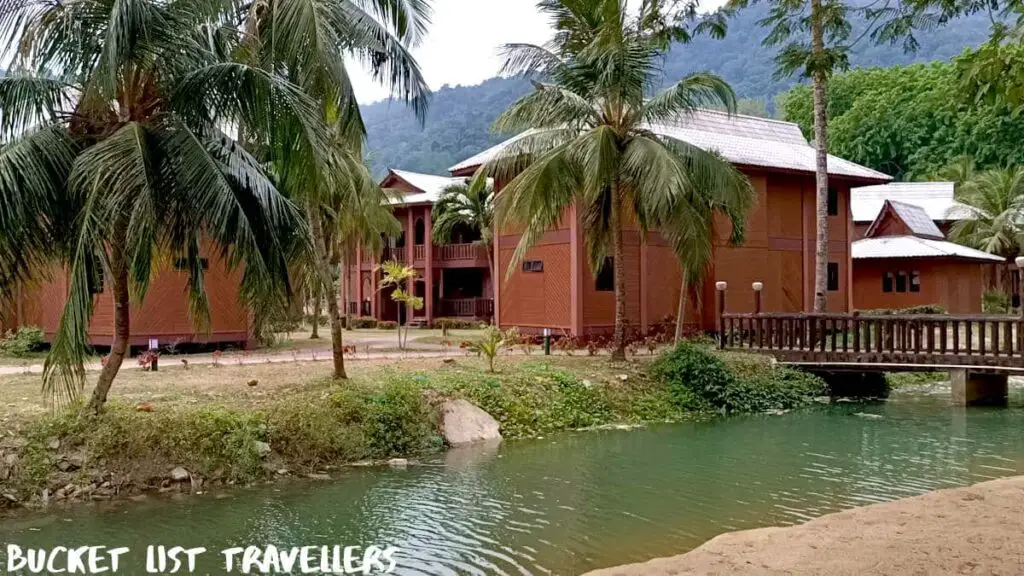 For short-term accommodation, a general price per night is as follows:
Budget accommodation – 18-65 ringgit for dorm accommodation
Mid-range accommodation – 30-180 ringgit for a private room
Luxury accommodation – 180-3000 ringgit a night for a luxury hotel/resort
Rental property – 150-1300 ringgit a night for a fully furnished 3-5 bedroom home
Tourist tax on accommodation in Malaysia
From 1 January 2023 there is a tourist tax of 10 ringgit per accommodation per night in Malaysia. This tax is collected by the property. Permanent residents and Malaysian nationals are exempt from the tax. Furthermore the tourist tax does not apply to homestays and kampung stays registered with the Ministry of Tourism.
Malaysia travel guide: Food in Malaysia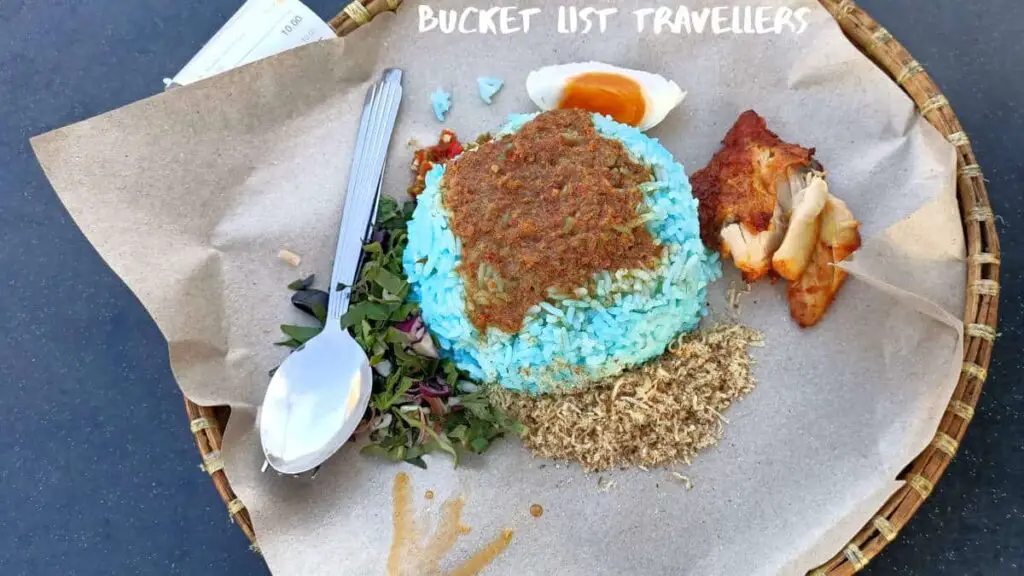 Malaysia is all about food! It's a country where you will never go hungry and food truly is Malaysia's love language. From street food, hawker centres and night food markets to upscale cafes and restaurants, Malaysia has it all. Malaysian cuisine has influences from Indian, Chinese and ethnic Malay cooking. Additionally other cuisines such as Thai, Japanese and Arab cuisine are very popular in the country. Food in Malaysia tends to be quite spicy and rice features prominently in many dishes. Coconut milk is also common in Malaysian cuisine. The national dish of Malaysia is nasi lemak and it can be found everywhere from market stalls to restaurants and even in fast food outlets like McDonald's and KFC.
How much does food cost in Malaysia?
Our price guide for your food budget in Malaysia is as follows (prices as at 2022):
Restaurant meal – 30-60 ringgit for a main dish
Night market or hawker market food – 5-15 ringgit for a dish
Ais kachang – 4-6 ringgit
Coffee – 1.50-2.50 ringgit
Regional dishes in Malaysia
Malaysia has many regional cuisines as well as food that is popular throughout the country. Some dishes like laksa have regional variations. Must try dishes in Malaysia include nasi lemak, laksa, wonton mee, roti John, popiah, murtabak, otak-otak, satay, rojak, roti canai, mee rebus, nasi kerabu, nasi goreng Kampung, mee goreng, beef rendang, lor bak, ikan bakar, char kuey teow, ramly burger, goreng pisang, kaya toast and ais kachang.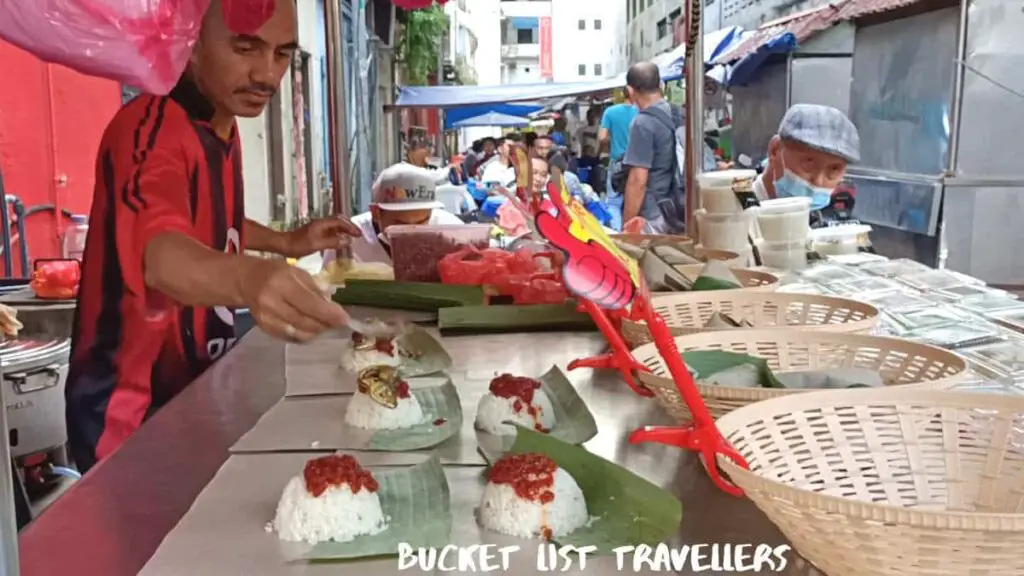 Malaysia culture
Weekends in Malaysia
Which days are weekdays and weekend days vary in Malaysia depending on the state you're in. For most states in Malaysia the weekdays and weekends follow the Western system where weekdays are Monday to Friday and weekend days are Saturday and Sunday. However in the states of Johor, Kedah, Kelantan and Terengganu weekdays are Sunday to Thursday and weekends are Friday and Saturday. Keep this in mind as weekends can affect prices and availability (particularly for accommodation). Additionally weekends may impact opening hours as well as how crowded attractions are.
Malaysia public holidays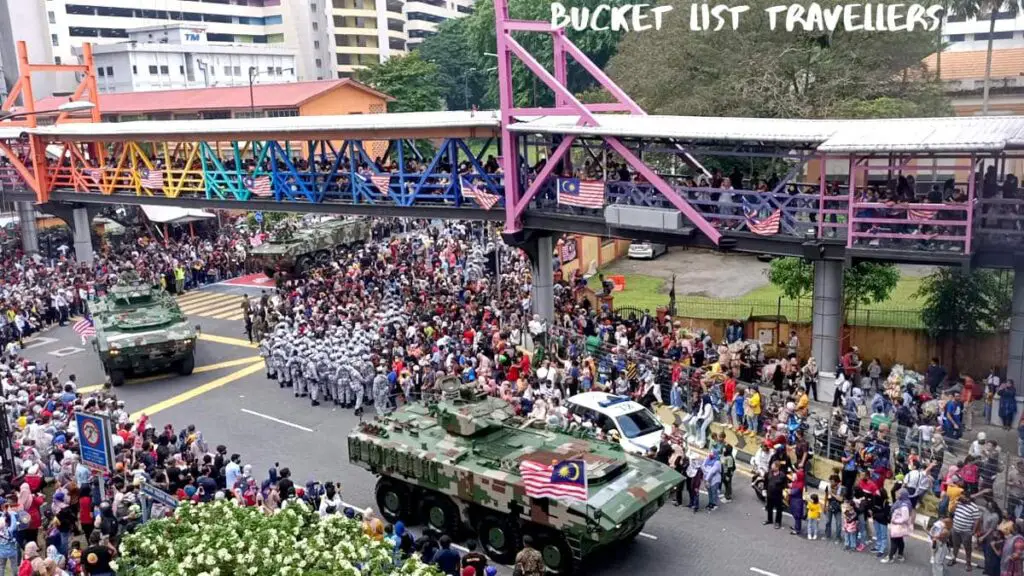 Malaysia has one of the highest number of public holidays in the world. In total, there are between 18 and 20 public holidays observed in each state. This includes national holidays as well as state based holidays. Malaysia's national holidays are as follows:
Chinese New Year's Day – 1st day of 1st lunar month, in January or February
Chinese New Year Holiday – 2nd day of 1st lunar month, in January or February
Labour Day – 1 May
Wesak Day (Buddha's birthday) – May or June, date varies
Hari Raya Aidilfitri or Hari Raya Puasa – the last day of Ramadan, date varies
Hari Raya Aidilfitri Holiday or Hari Raya Puasa Holiday – day after the last day of Ramadan, date varies
Yang di-Pertuan Agong's Birthday (King's Birthday) – 1st Monday in June
Hari Raya Qurban (Aidiladha) (Feast of the Sacrifice) – date varies
Awal Muharram (Islamic New Year) – date varies
Merdeka Day (National Day, Independence Day) – 31 August
Malaysia Day – 16 September
Maulidur Rasul (Prophet Muhammad's Birthday) – 12th day of the 3rd month of the Islamic calendar
Deepavali – date varies, October or November
Christmas Day – 25 December
National symbols of Malaysia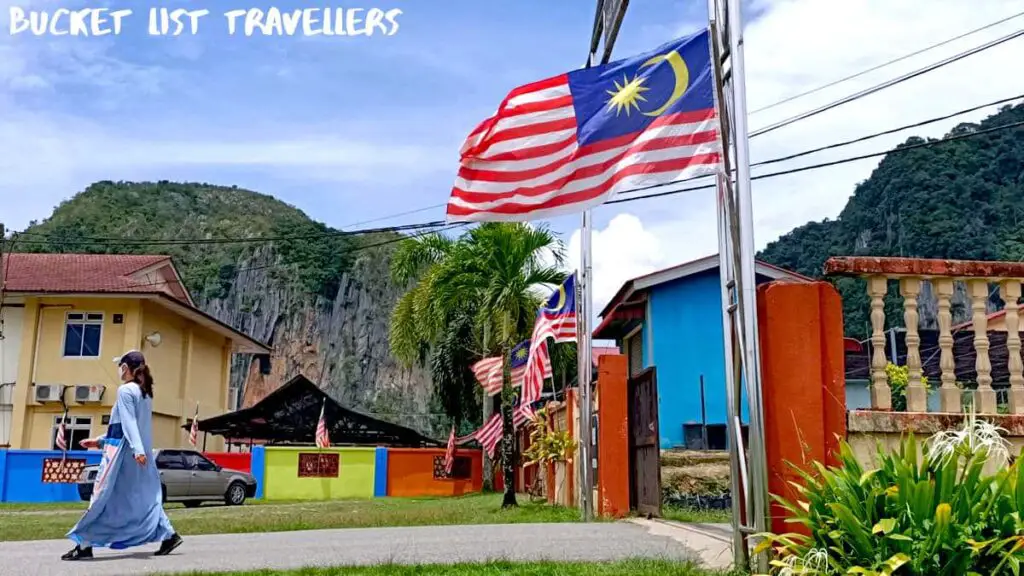 Malaysia flag – 14 alternating red and white stripes with a blue canton with a yellow crescent and 14 pointed star. The Malaysian flag is called the Stripes of Glory.
Malaysia coat of arms – two tigers supporting a shield with a yellow crescent and a 14 pointed star on top and a yellow banner with words that translate to "Unity is strength" written in both romanised Malay and Jawi at the bottom.
National flower – hibiscus
National bird – rhinoceros hornbill
Malaysia national animal – the Malayan tiger
Malaysia pastimes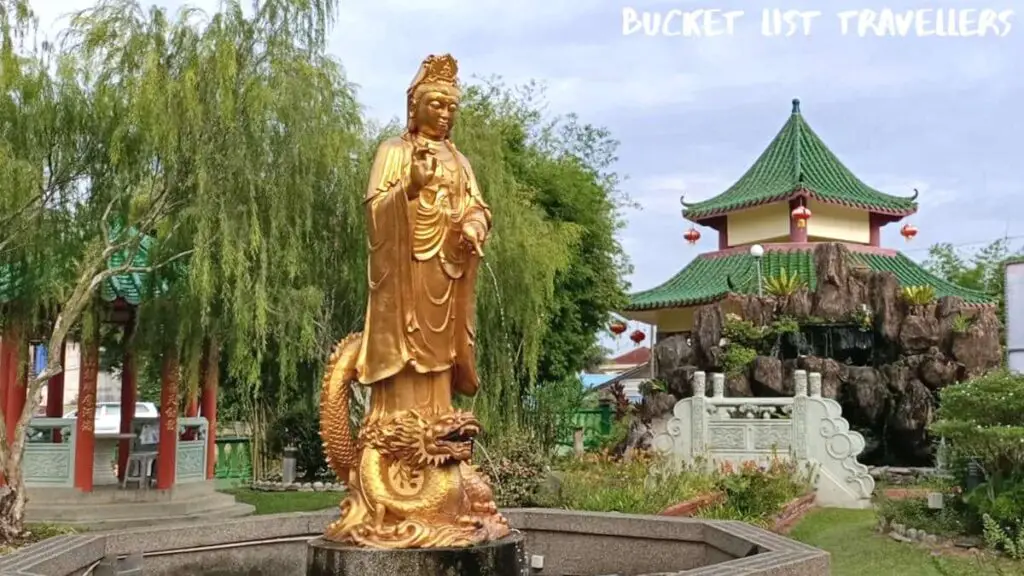 National dish – nasi lemak
Popular drinks – teh tarik, Ipoh white coffee, milo ais, sirup bandang
National sport – sepak takraw
Religion – 64% Islam, 19% Buddhist, 9% Christian, 6% Hindu (as at 2020)
Famous Malaysian people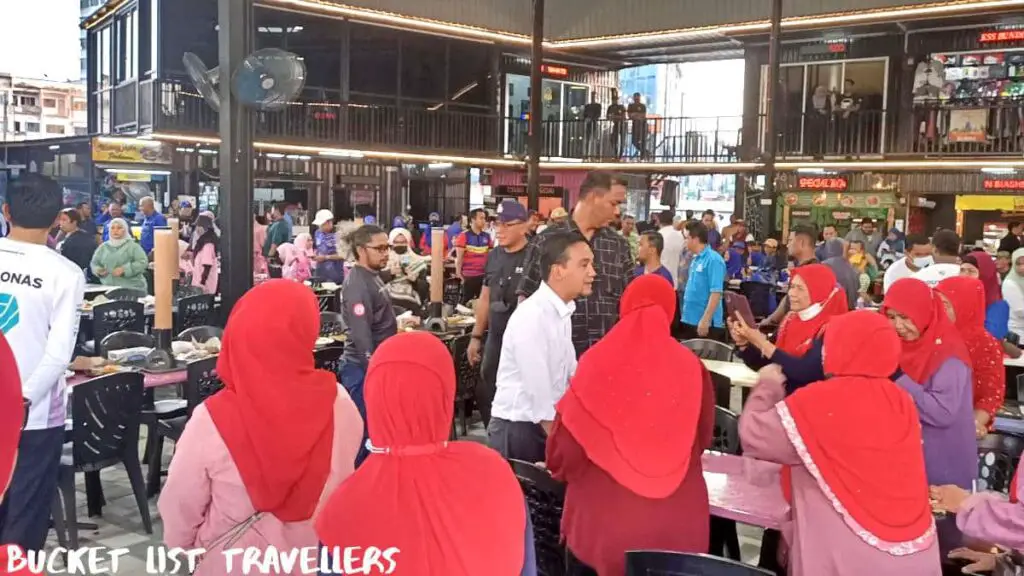 Famous people from Malaysia – actress Michelle Yeoh, shoe designer Jimmy Choo, singer songwriter Guy Sebastian, Australian politician Penny Wong, actor Henry Golding, politician Mahathir Mohamad, entrepreneur Tony Fernandes, politician Tunku Abdul Rahman, politician Anwar Ibrahim, business magnate Robert Kuok, comedian Ronny Chieng, businessman Vincent Tan, singer Siti Nurhaliza, celebrity cook Poh Ling Yeow, politician Abdullah Ahmad Badawi, director James Wan
Malaysian sports stars – Olympic badminton player Lee Chong Wei, professional squash player Nicol David, Olympic diver Pandelela Rinong Pamg, Olympic figure skater Julian Yee Zhi-Jie, Olympic cyclist Azizulhasni Awang, Olympic swimmer Welson Sim, professional bowler Shalin Zulkifli, Paralympic athlete Abdul Latif Romly
Is Malaysia Safe?
Malaysia travel guide: Safety in Malaysia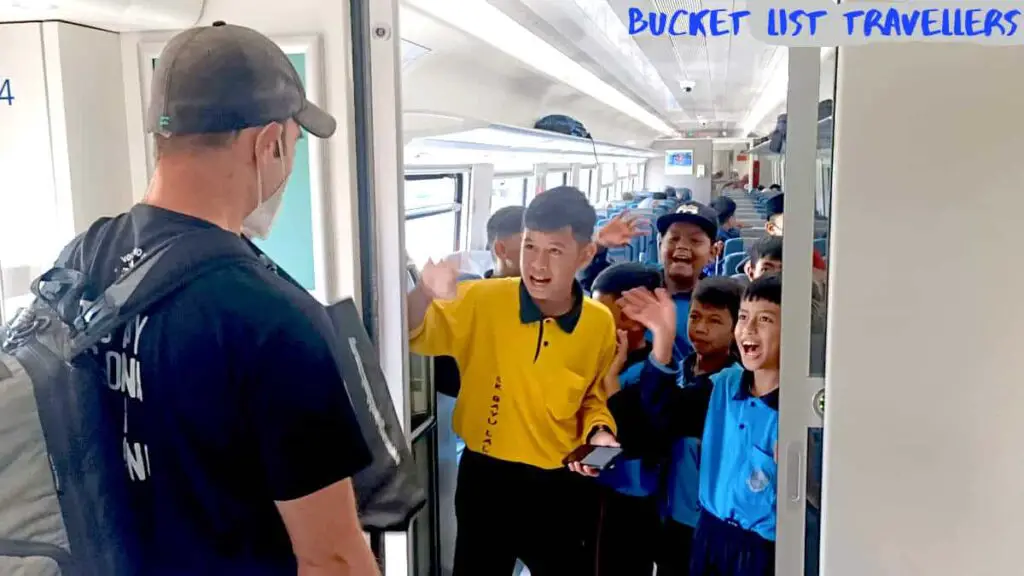 We have spent around 4 months travelling extensively through Malaysia over two separate trips. In our experience the country is extremely safe. Malaysia ranks 18th safest country on the Global Peace Index (as at 2022). As with any country, there are good areas and bad areas. Watch out for pickpockets and bag snatching particularly at crowded tourist attractions. In particular, when eating out don't leave your bag, phone or wallet on the table or next to you where someone can quickly grab it and run away. Instead keep your belongings physically attached to you at all times. Make sure no-one is watching whenever you are entering pin codes and never lose sight of your credit card when making a purchase.
Malaysia travel guide: General safety considerations in Malaysia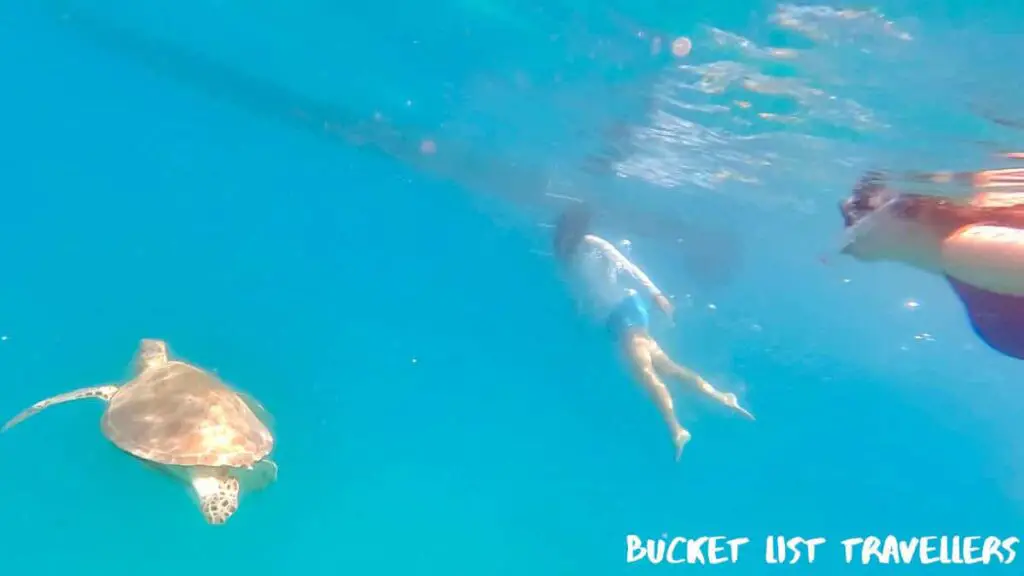 Other general safety considerations for travel in Malaysia:
Drinking water – tap water in Malaysia is not generally safe to drink. Tap water is usually treated, but pipes may be old. Therefore most locals boil their water or use a water filter.
Mosquitoes – mosquito borne illnesses are a significant risk in Malaysia, particularly dengue, Zika and chikungunya. Malaysia is in the pre-elimination phase of malaria. While malaria is more of a risk in Malaysian Borneo, there have also been cases on the Malaysian peninsula. Take precautions to avoid mosquito bites.
Altitude sickness – Malaysia has areas of high altitude and therefore altitude sickness risk. If you visit high altitude areas in Malaysia, allow sufficient time to acclimatise. If you experience signs of altitude sickness, including headache, nausea or vomiting, dizziness, tiredness, loss of appetite or shortness of breath, get help immediately.
Road safety – Road accidents are a significant risk in Malaysia. While road conditions in Malaysia are generally very good, traffic is often very heavy. Furthermore drivers in Malaysia tend to speed up rather than slowing down for amber lights. We also found that roads in Malaysia are not typically built with pedestrians in mind, and footpaths often stop unexpectedly in busy areas.
Water safety – take care when swimming as currents and waves may be stronger than you expect.
Earthquakes – Malaysia experiences both regional and local earthquake activity. In an earthquake, stay away from glass, windows, outside doors and walls and anything that could fall. If inside, get under a table, desk or solid furniture and hang onto it. Cover your head and torso to protect from falling objects. If outside, stay outside and go to an open area away from buildings.
Sun safety – Exposure to the sun can have adverse short-term and long-term effects on the skin, eyes and immune system. Wear sun protection such as sunscreen, a hat and sunglasses.
Dogs – rabies from rabid dog bites is a risk in Malaysia. For more on dog safety while travelling, check out this video.
As with any destination, take all of your normal safety precautions.
Malaysia Blogs
You can find our Malaysia travel blogs below.
Affiliate Links
This website contains affiliate links. This means we may earn a commission on any purchases at no additional cost to you. Your support helps us continue our travels and make more travel blogs as well as travel videos, thank you!
Subscribe to Bucket List Travellers on YouTube