Why you should go to Andorra
Andorra is charming microstate which is particularly magical during winter. Located on the border between Spain and France, it is a popular destination for a quick getaway in Europe. It is also a popular shopping destination due to its low rate of sales tax. In this Andorra travel guide, we share everything you need to know to plan your next Andorra trip.
Andorra travel guide: Know before you go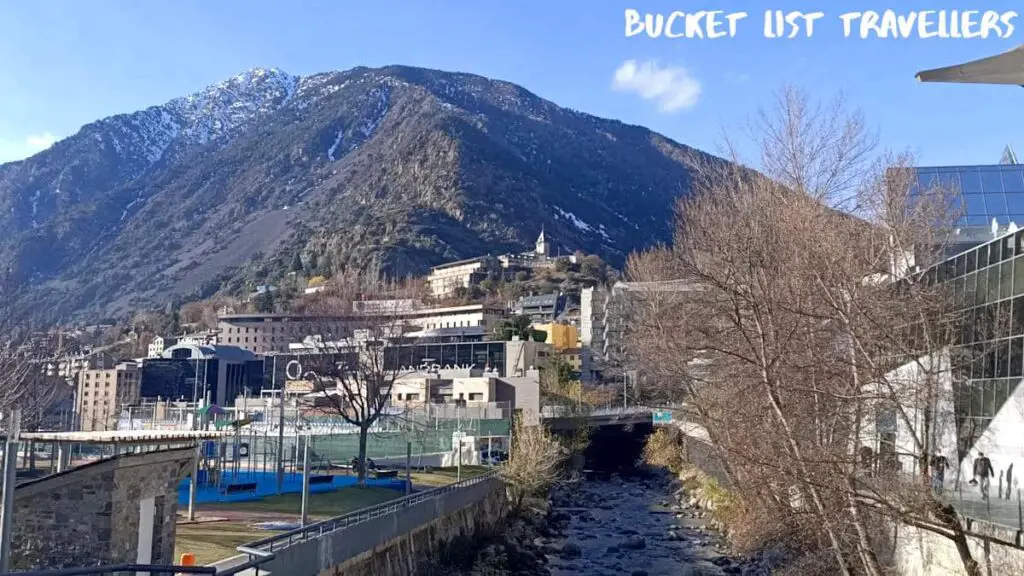 Andorra travel guide: Basic info about Andorra
Language – Catalan. Spanish, Portuguese and French are also widely spoken throughout the country. Additionally, in tourist areas of Andorra many people speak English.
Currency – euro (EUR). This has been the official currency of Andorra since 2012. Currency exchanges and ATMs are available widely throughout the country.
Population – 77,354 (2021).
Area – 468 km2. (181sq mi) Andorra is the 17th smallest country in the world.
Capital – Andorra la Vella
Medical Emergency number – 116
Police number – 110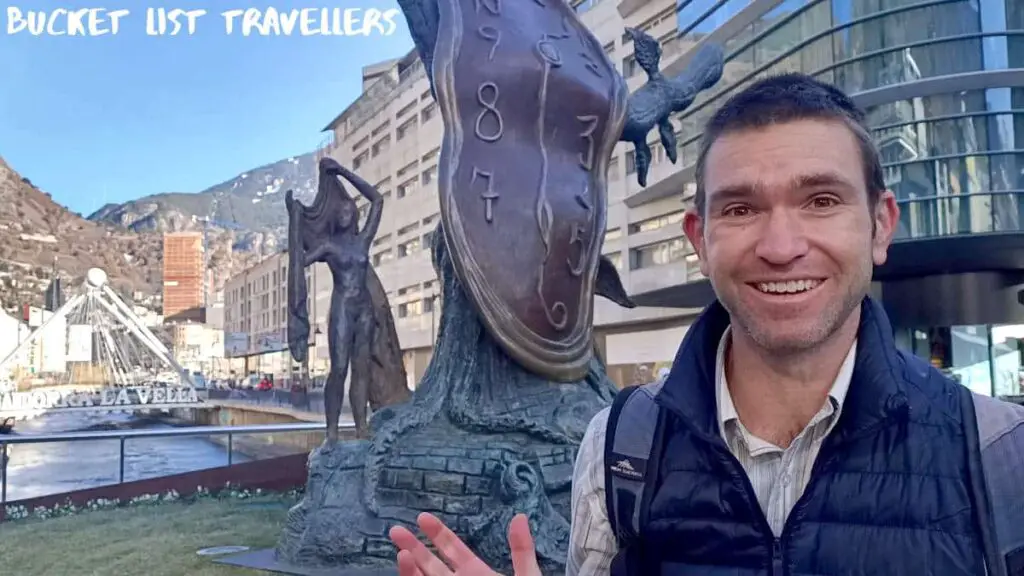 Utilities in Andorra
Electricity – Andorra uses Types C and F power plugs. The country operates on a 230v supply voltage at 50Hz. Power outages are not common in Andorra.
Water – the tap water in Andorra is safe to drink everywhere in the country.
Toilets – sit-down flushing toilets are the most common type of toilet in Andorra. You can flush your toilet paper directly into the toilet. Public toilets are very common in Andorra. Many public toilets are free to use. Toilets are cleaned regularly and are in excellent condition.
Telephone country code: +376
Where is Andorra?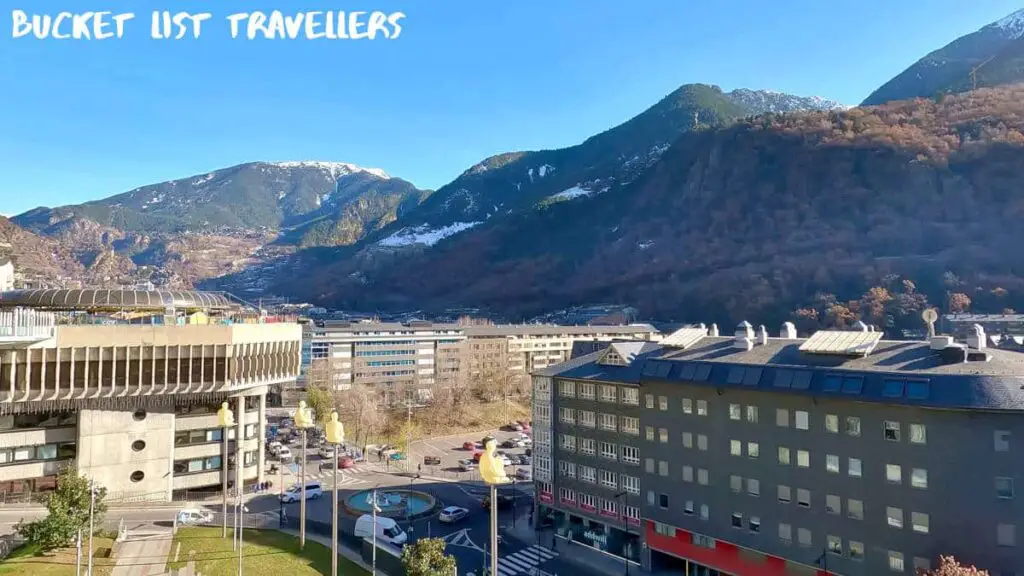 Andorra is a country in western Europe. It is a landlocked country that shares land borders with France and Spain. This tiny nation is located in the eastern Pyranees on the Iberian Peninsula.
How to get to Andorra
Andorra travel guide: arriving overland
Land border crossings for Andorra
2 countries share land borders with Andorra: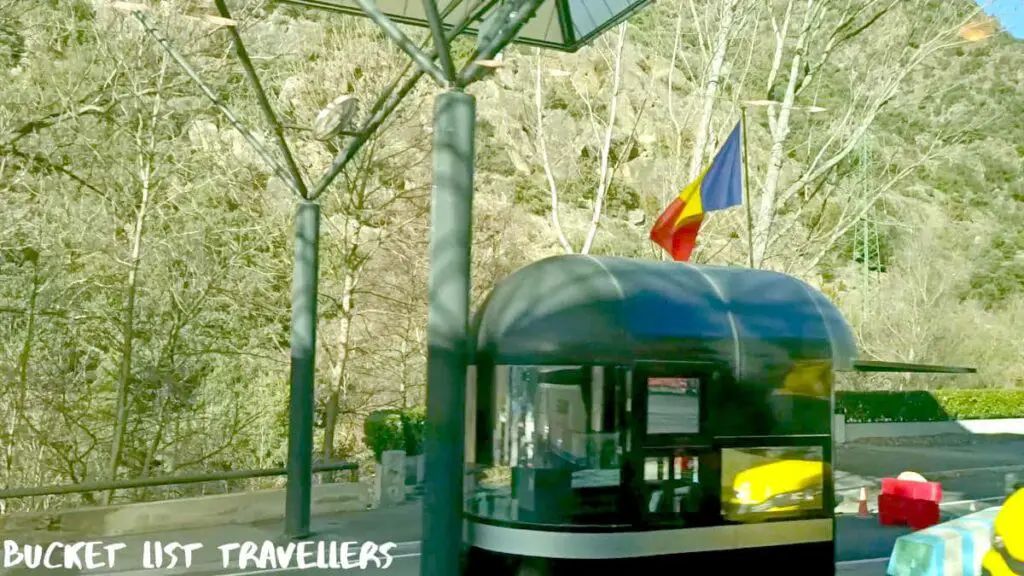 Andorra land border transport
The main transport options for travelling overland to Andorra are:
Private vehicle
Private transport operator
Shuttle
Local bus
Andorra travel guide: arriving by air
There are no international airports within Andorra. The closest airport to Andorra is:
La Seu d'Urgell Airport, Spain (Airport code LEU).
The flag carrier of Andorra is Andorra Airlines.
Andorra travel guide: arriving by sea
Andorra is a landlocked country and does not have any sea ports.
Our experience of entry to Andorra
We caught a bus with Andbus from Barcelona Spain to Andorra la Vella. It was a very scenic and enjoyable journey. The bus was comfortable and even had wifi (although the wifi was patchy in the mountain areas). Our bus stopped at the Andorran border and a few people (possibly people that were coming to Andorra for non-tourist purposes) had to show border officers their paperwork. However most of the passengers were not required to do anything at the border. We just stayed on the bus and no-one looked at our passports. Once past the border, the bus dropped us off at the bus terminal which is centrally located in Andorra la Vella. There are free public toilets at the Andorra la Vella bus terminal but no wifi.
Andorra travel guide: How to get around Andorra
Local buses in Andorra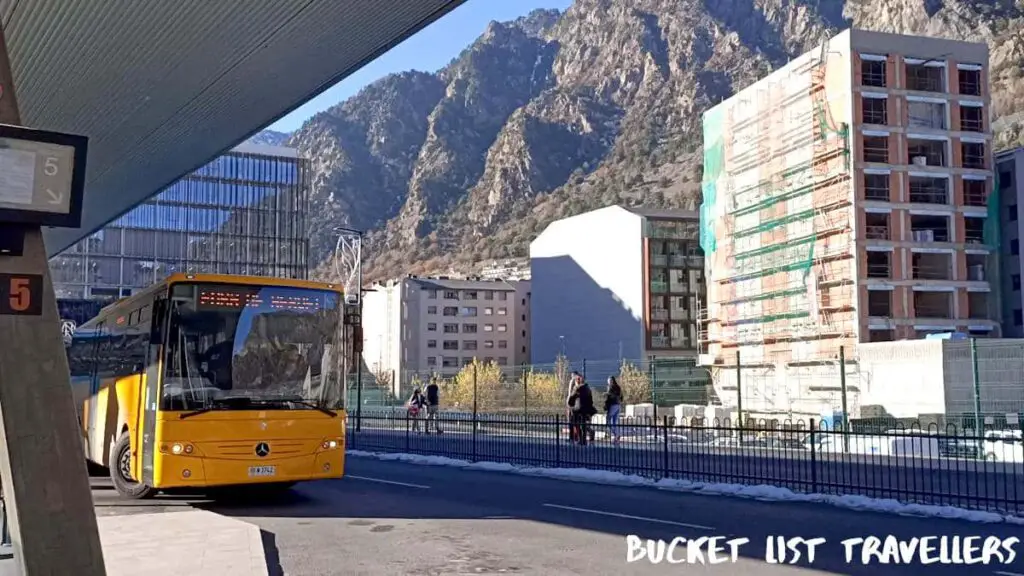 Local buses are a cheap and reliable way to travel around Andorra. The buses are operated by Andorran Bus Lines. There are 6 bus routes which connect all the towns within the Principality. Buses run seven days a week from approximately 6:30am to 10pm, with reduced services on weekends. For further information see this website.
Trams in Andorra
The Andorra Bus Tour operates seven days a week from 1 June to 31 October each year. Each day of the week has a different itinerary and cover all parishes in the Principality but with different themes. The tours include a tour guide as well as an audio guide. On most days the tours are mornings only, but the Saturday tour includes lunch and finishes at 4pm. The cost of the tour is 20 euro for Sunday-Friday and 35 euro for Saturday (including lunch). Prices include entry to museums and churches. Tours are subject to availability. For more information see this website.
Metro trains (subway or underground) in Andorra
Andorra does not have a metro system.
Intercity trains in Andorra
There are no trains in Andorra.
Intercity buses in Andorra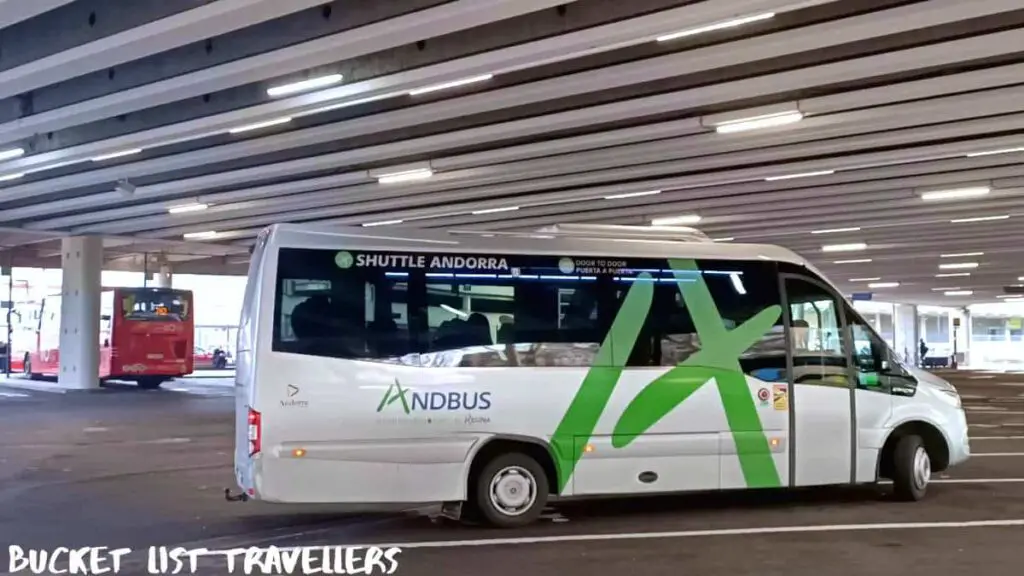 A common way to get around Andorra is by using intercity buses. These are a budget friendly way to travel around the country. Intercity bus companies in Andorra include Andbus, FlixBus, Andorrana SA and Nadal.
Vehicle hire in Andorra
A wide variety of vehicles can be rented in Andorra. This includes:
Bicycles
Electric scooters
Motorcycles
Cars
SUVs
Campervans
In Andorra you drive on the right side of the road and overtake on the left.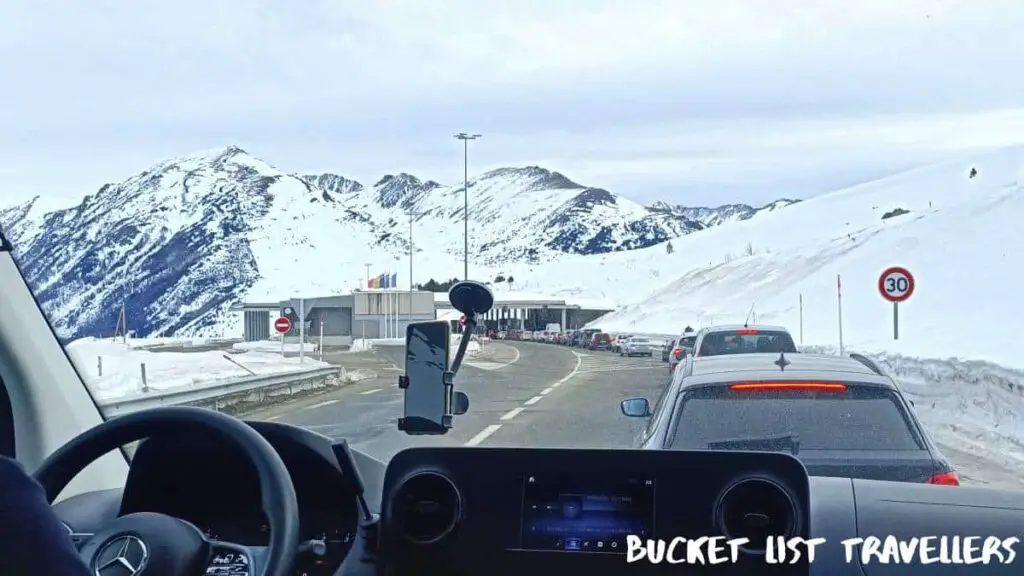 Shuttles make short repetitive journeys between two destinations. Common journeys include going between Barcelona airport or Toulouse airport and the ski villages in Andorra.
Taxis in Andorra
Taxis are common in Andorra. Taxi ranks are commonly around major attractions, transport hubs and major commercial streets. Fares are regulated and are usually metered. In general your fare will include the following costs:
The pickup fee or minimum fee – this is charged as soon as you get into the vehicle: 2.35 euros (as at 2022)
Price per kilometre – this price can vary depending on the time of day: 1.02 euros for 7am-9pm working days and 1.22 otherwise (as at 2022)
Price per hour – this is a price that gets charged when the taxi is stuck in heavy traffic or is otherwise waiting: 17.35 euros (as at 2022)
There may also be an additional fee for large luggage: 0.50 euros (as at 2022)
A fee for exit outside the Principality of Andorra: 0.50 euros (as at 2022)
It is not necessary to tip taxi drivers in Andorra.
Ride-share services in Andorra
Rideshare services operate in Andorra. These include Uber and CarpoolWorld.
Domestic flights around Andorra
There are no domestic flights in Andorra.
Andorra travel guide to travelling during Covid
Covid entry requirements for Andorra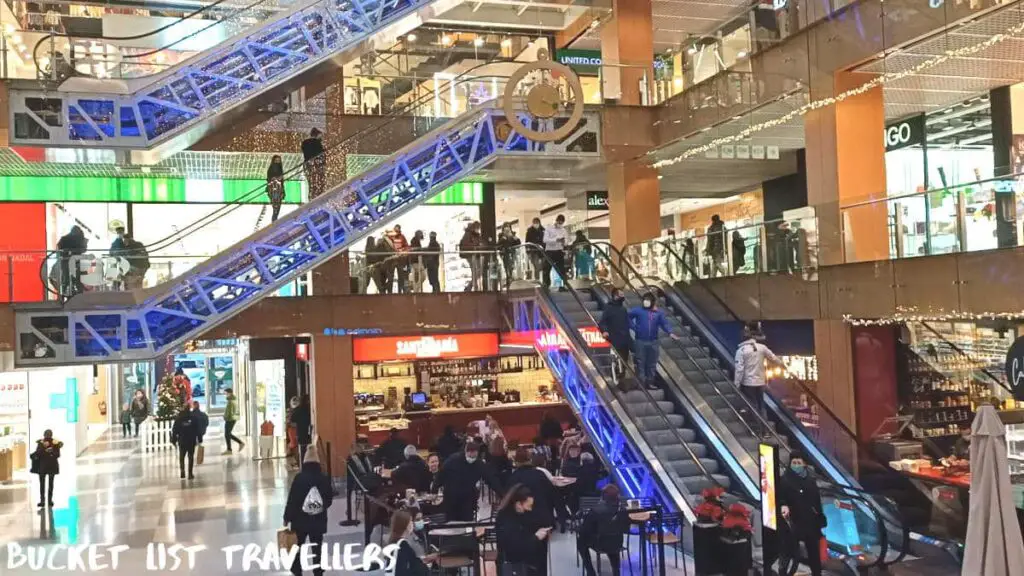 There are no Covid entry requirements for visiting Andorra.
General entry requirements for Andorra
All travel to Andorra passes through its neighbours France and Spain (both EU countries). As such, visitors must satisfy the entry requirements for those countries:
Valid passport (or ID if you are from an EU country). Your passport must be less than 10 years old and must also have at least 3 months validity after the day you plan to leave Spain or France.
Visa, if required. This will depend on your citizenship. Andorra itself does not have visa requirements, but you may need a visa for France or Spain. Another important point to note is that while Andorra itself isn't part of the Schengen area, as you can only enter or exit the country from the Schengen zone, Schengen rules apply. Therefore your time spent in Andorra counts towards your time in the Schengen zone. Keep this in mind so you don't overstay your visa.
You may also need proof of accommodation, proof of onward travel and proof that you have sufficient funding for your trip.
Andorra Covid mandates
Covid vaccine mandates in Andorra
Vaccinations are not required for entry to or travel around Andorra. No health certificates are required.
Night time curfew in Andorra
There is currently no night time curfew in place in Andorra.
Mask requirements in Andorra
Masks are not mandatory in Andorra apart from in health care settings.
Where to get a Covid test in Andorra
If you require a PCR or Rapid Antigen Covid test in Andorra for travel, personal or professional reasons, you can request one at a Government STOP-LAB. Phone Number: +376 821 955
Additionally, a number of private clinics and pharmacies offer PCR and Rapid Antigen Tests.
Andorra travel guide: How long to spend in Andorra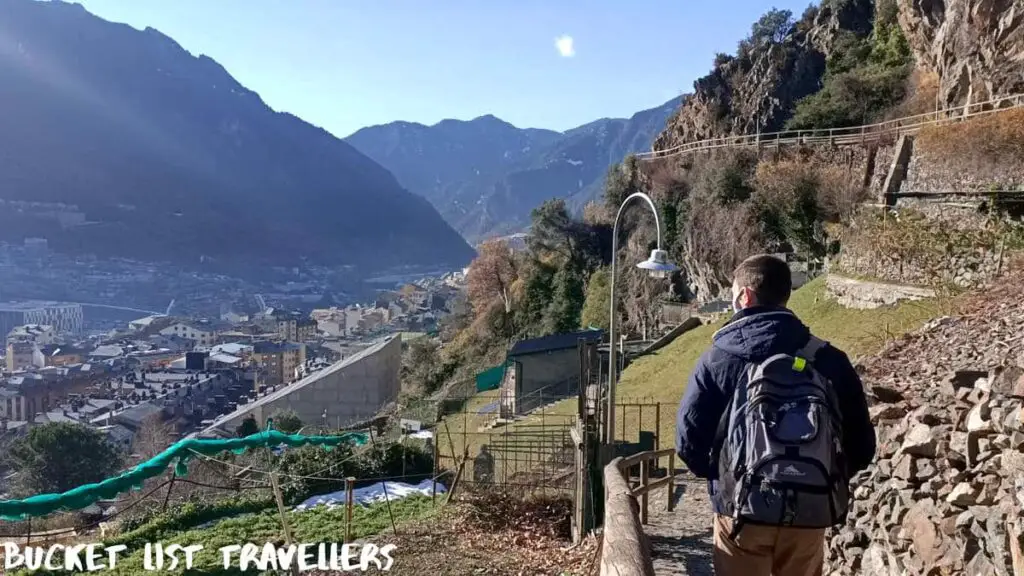 Andorra is the perfect destination for a weekend away from Spain or France. It is also possible to see the country as a day trip. Equally, the country is ideal for longer stays.
Andorra is considered a de-facto member of the Schengen free travel zone as travellers must pass through a Schengen zone country in order to enter Andorra. While Andorra doesn't have its own visa policies, it closely follows the Schengen visa rules.
Andorra travel guide: Best areas to visit in Andorra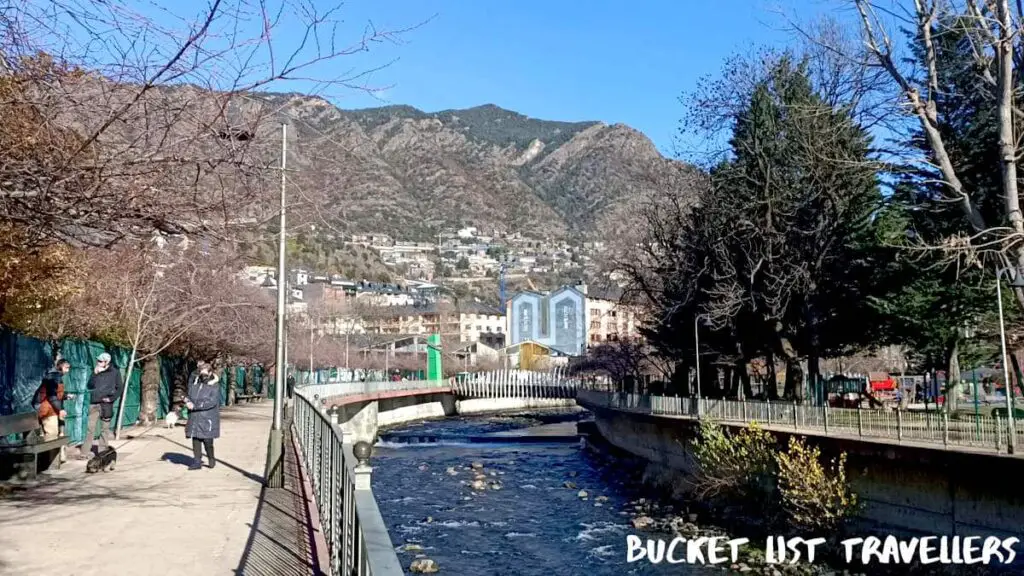 Popular areas to visit in Andorra include:
Cities – Andorra la Vella.
Mountain areas – Pic de l'Estanyó, Pic de Coma Pedrosa, Pic de la Cabaneta
National Parks – the Madriu-Perafita-Claror Valley, the Valls del Comapedrosa Communal Nature Reserve and the Sorteny Valley Nature Reserve.
Ski areas – Grandvalira and Vallnord.
UNESCO World Heritage Sites – the Madriu-Perafita-Claror Valley.
Wine regions – there are 5 vineyards in the Andorra valley: Borda Sabaté 1944, Casa Auvinyà, Casa Beal, Celler Mas Berenguer and Casus Belli.
Weather in Andorra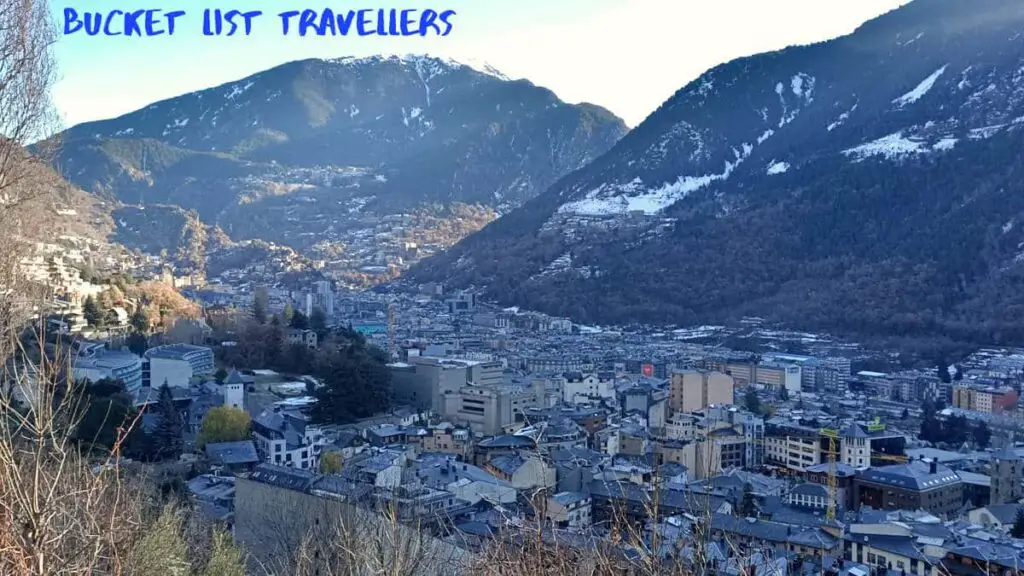 Andorra is located in the Pyrennes mountain region between France and Spain and the climate varies between altitudes. There is a temperate climate in the valleys, where the capital of Andorra la Vella is located, and a colder Alpine climate in the mountain regions. The capital of Andorra le Vella has an average temperature range of 16C to 29C (54F to 79F) in the warmest month of July and -1C and 6C (30F to 43F) in the coldest month of January. Snowfall is not uncommon during winter. In contrast, the city of Soldeu at a higher elevation of 1800m (5900ft) is much colder with averages 6C to 18C (43F to 64F) for July and -7C to 1C (19F to 34F) in January with snowfall from November to April.
Internet and mobile phones in Andorra
As Andorra is not part of the European Union (EU) or European Economic Area (EEA), Roam Like at Home (RLAT) rules do not apply in Andorra. However some European operators do include Andorra in their Roam Like at Home category. Check with your provider to see how they charge for roaming in Andorra.
The only internet and phone company in Andorra is Andorra Telecom.
5G has been in Andorra since December 2021.
Andorra is ranked 23rd fastest in the world for fixed broadband. For Fixed Broadband the average download speed is 115mbps and upload is 117mbps (as at October 2022).
Cell phone SIM cards can be bought from Andorra Telecom stores throughout the principality.
How much to budget for Andorra?
Andorra travel guide: Daily spend for a couple travelling in Andorra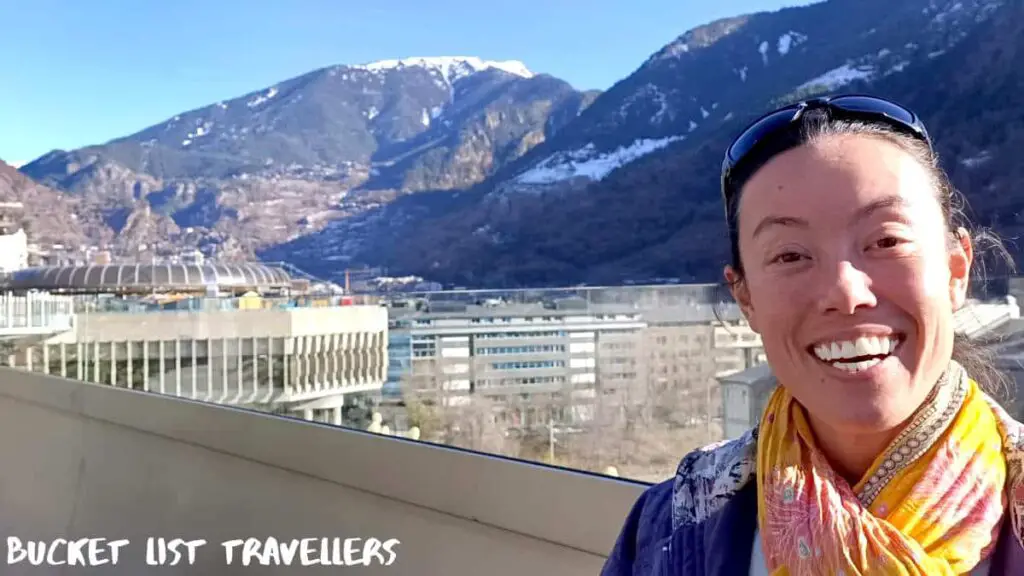 Andorra has a wide variety of options available to suit most budgets. Tourism is a big part of Andorra's economy, accounting for 80% of GDP. As such, Andorra has excellent tourist infrastructure and plenty to see and do. Andorra has world class shopping, stunning natural beauty and a great food scene. It is also a popular destination for ski holidays.
As a rough guide, we recommend the following budgets for a couple:
Low-budget daily spend – 100 euro per day for a couple will get you hostel accommodation, meals from bakeries and markets, local transport and free or cheap activities such as hiking and visiting parks
Mid-range daily spend – 300 euro per day for a couple will get you mid-range accommodation, local transport, restaurant meals and a few paid activities
Luxury spend – 1000 euro per day for a couple will get you a premium experience in Andorra, staying at luxury resorts, travelling by private transport, doing a range of paid activities and eating at high end restaurants
Andorra travel guide: Accommodation in Andorra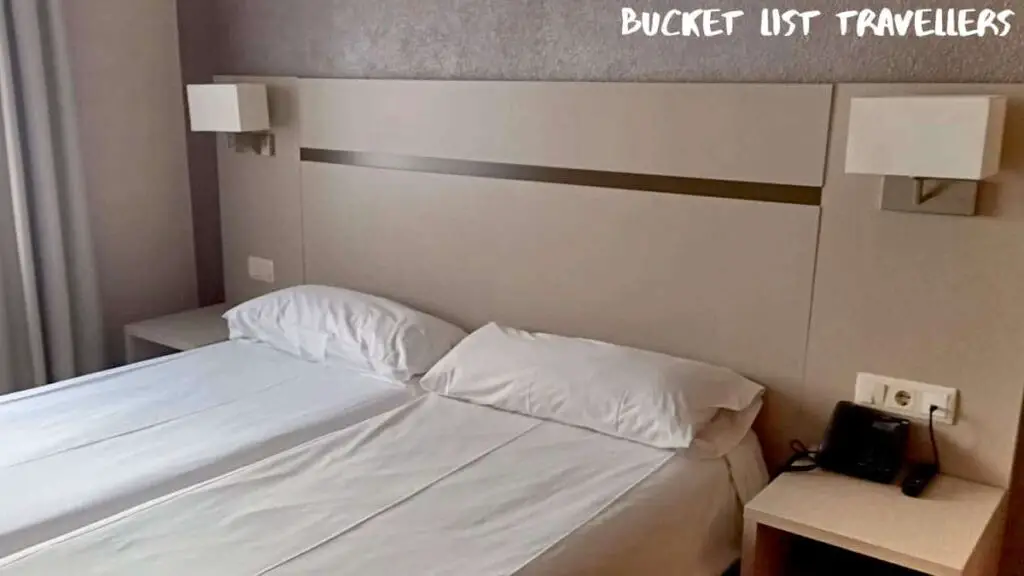 There is a good range of accommodation to suit all budgets in Andorra.
For short-term accommodation, a general price per night is as follows:
Budget accommodation – 25-35 euro for a bed in a dorm
Mid-range accommodation – 50-150 euro for a private room
Luxury accommodation – 150-500 euro a night for a luxury hotel/resort
Rental property – 300-2000 euro a night for a fully furnished 3-5 bedroom home
Prices may vary significantly depending on the time of year, with the Christmas period in particular being very popular.
Tourist tax for accommodation in Andorra
From 1 July 2022 a tourist tax applies for stays in tourist accommodation in Andorra. This ranges from 1 to 3 euro per person per night (as at 2022).
Andorra travel guide: Food in Andorra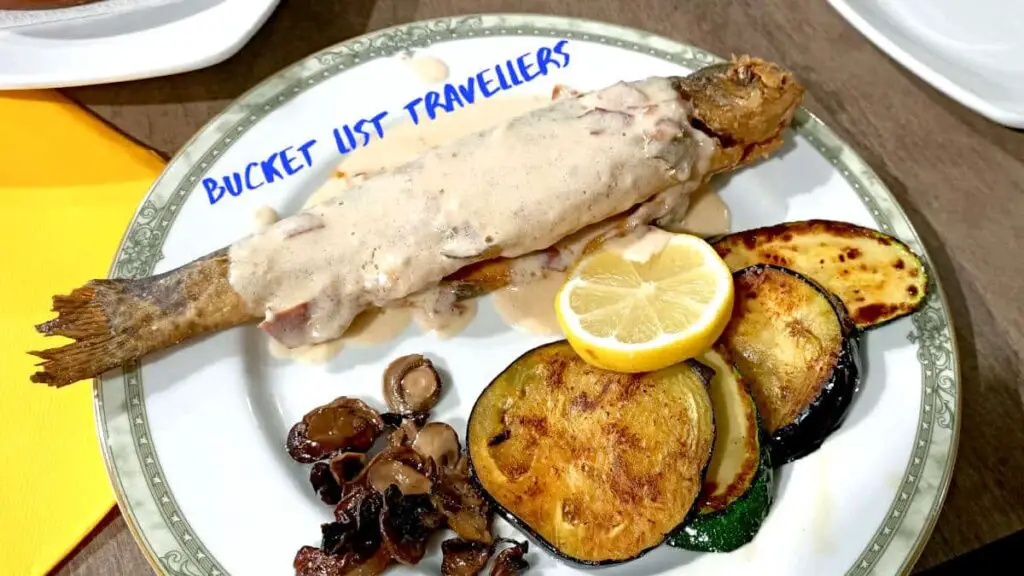 Andorran cuisine shares many similarities with that of its Catalan, Spanish and French neighbours. Its cool alpine climate is perfect for hearty stews and plenty of meat.
How much does food cost in Andorra?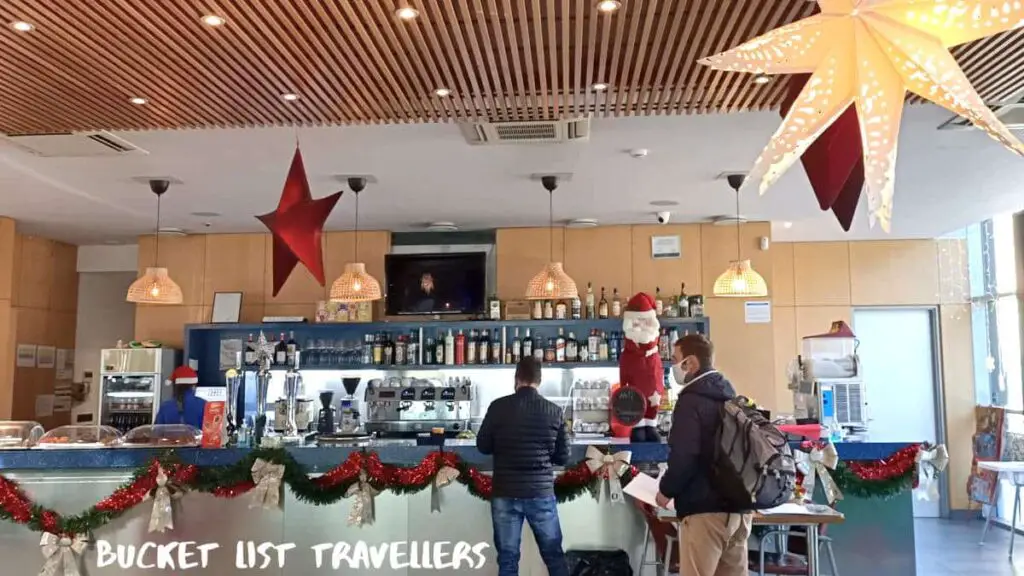 Our price guide for your food budget in Andorra is as follows:
Restaurant meal – 8-20 euros for a main dish
Beer – 2-3 euros
Coffee – 1-2 euros
Regional dishes in Andorra
Must try dishes in Andorra include Escudella, Cargols, Truncha a la Andorrana, Embotits, Trinxat as well as Crema Andorra.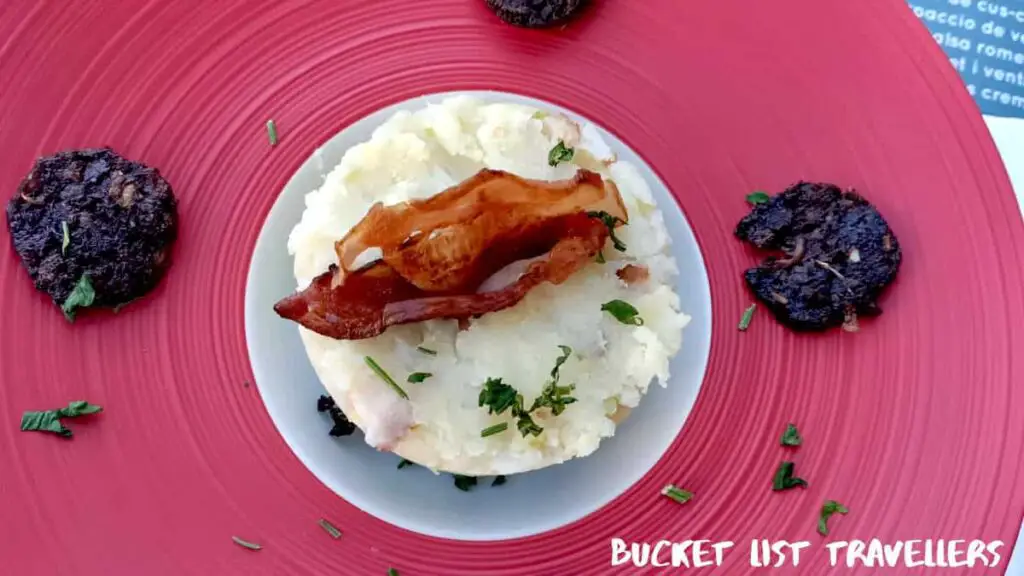 Andorra culture
National holidays in Andorra
New Year's Day – 1 January
Epiphany – 6 January
Carnival – date varies
Constitution Day – 14 March
Good Friday – the Friday before Easter Sunday, typically in March or April.
Easter Monday – the Monday after Easter Sunday, typically in March or April.
Labor Day – 1 May
Whit Monday – It is celebrated 50 days after Easter, typically in May or June
Assumption Day – 15 August
National Day – 8 September
All Saints Day – 1 November
The Immaculate Conception – 8th of December
Christmas Day – 25 December
St Stephen's Day – 26 December
National symbols of Andorra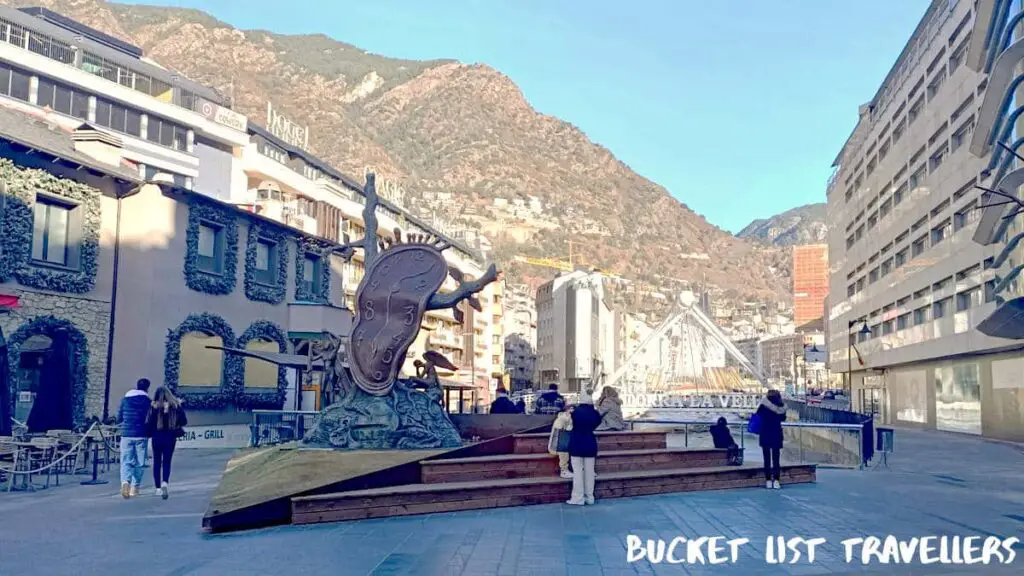 Andorra flag – a tricolour flag featuring three vertical bands coloured blue, yellow and red from left to right with the Andorra coat of arms in the centre. The yellow band is slightly wider than the other two bands.
Andorra coat of arms – this features a shield with 4 quadrants. The quadrants contain the arms of the Bishop of Urgell and the Count of Foix (the historical co-princes of Andorra) as well as the emblems of Catalonia and the Viscount of Béarn. At the bottom of the shield are the words "Virtus Unita Fortior", meaning "strength united is stronger".
National flower – Narcissus
National bird – Lammergeier
Andorra's national animal – Cattle
Andorra pastimes
National dish – Escudella
Popular drinks – Granizado, Catalan brandy, Anis Clear, Byrrh
National sport – Rugby
Religion – 80.9% Catholic, 11.7% non-religious (as at 2011)
Famous Andorran people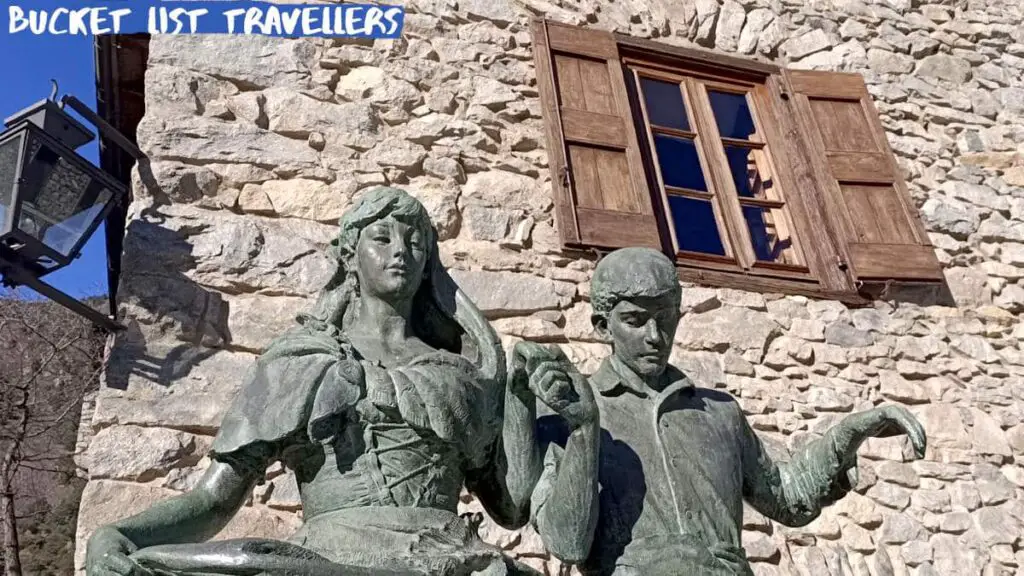 National heroes – Charlemagne
Famous people born in Andorra – band Anonymous, politician Juli Minoves Triquell, cellist Lluís Claret, band Persefone, singer Marta Roure.
National sports stars – Olympic skier Alex Antor, curler Ana Arce, footballer Marc Bernaus, Juli Fernández, figure skater Melissandre Fuentes, Olympic swimmer Hocine Haciane, high altitude athlete Stéphanie Jiménez, footballer Koldo, Ildefons Lima, footballer Antoni Sivera, footballer Oscar Sonejee, Olympic biathlete Laure Soulie.
Is Andorra Safe?
Andorra travel guide: Safety in Andorra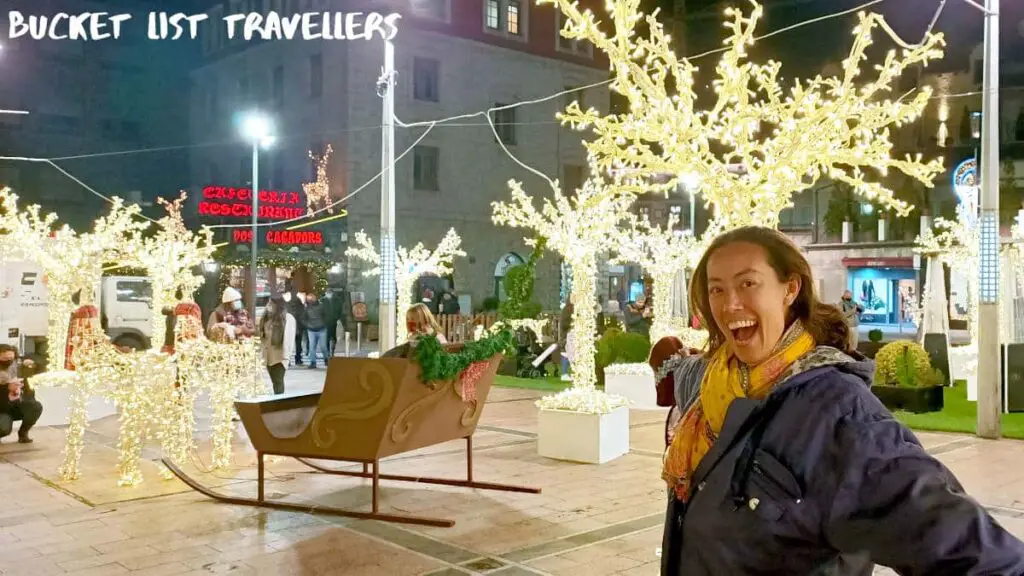 Andorra is an extremely safe country. Street crime and scams are very rare. Additionally the roads are in excellent condition and Andorra is free of dog rabies.
Andorra travel guide: General safety considerations in Andorra
Other general safety considerations for travel in Andorra:
Drinking water – Tap water is safe to drink almost everywhere in the country.
Mosquitoes – Malaria is not normally present in Andorra.
Altitude sickness – Andorra has areas of high altitude. This comes with the risk of altitude sickness. If you are planning to visit any high altitude areas in Andorra, be sure to allow sufficient time to acclimatise. If you experience any signs of altitude sickness, such as headache, nausea or vomiting, dizziness, tiredness, loss of appetite or shortness of breath, get help immediately.
Road safety – the main routes in Andorra are well maintained and in excellent condition. However the country is very mountainous and some roads and narrow, winding and steep. Take care on the roads, particularly during winter.
Sun safety – Exposure to the sun can have adverse short-term and long-term effects on the skin, eyes and immune system. Sun protection such as sunscreen, a hat and sunglasses is very important to ensure you don't get burnt.
As with any destination, take all of your normal safety precautions.
Andorra Blogs
You can find our Andorra travel blogs below.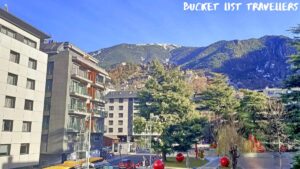 Andorra la Vella is a charming European city set in the mountains. Conveniently positioned between France and Spain, it's a ...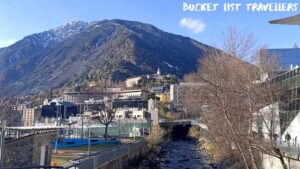 Andorra la Vella is a picture perfect city set high in the mountains in Andorra. This charming city is a ...

Affiliate Links
This website contains affiliate links. This means we may earn a commission on any purchases at no additional cost to you. Your support helps us continue our travels and make more travel blogs as well as travel videos, thank you!
Subscribe to Bucket List Travellers on YouTube