Why you should go to Spain
Spain is the ideal travel bucket list destination for so many reasons! Food lovers delight in the tapas bars, fresh produce markets and amazing restaurants throughout the country. Those after fun in the sun will enjoy the islands, coastal areas and beautiful beaches. History buffs can discover world class museums as well as buildings and ruins that date back millennia. These are just a few of the many reasons to visit Spain. In this Spain travel guide, we share everything you need to know to plan your next Spain trip.
Spain travel guide: Know before you go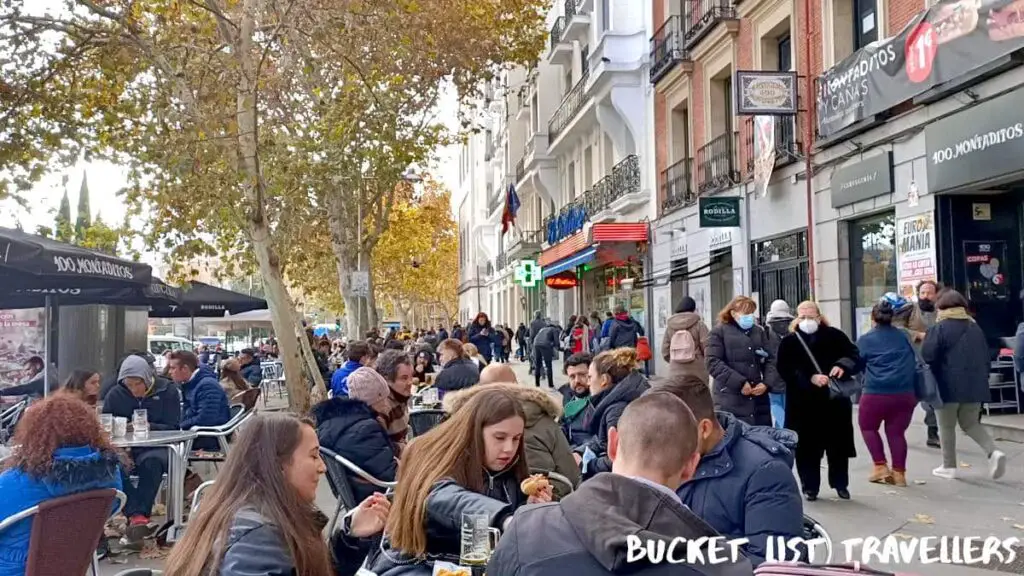 Spain travel guide: Basic info about Spain
Language – Spanish. English is widely spoken throughout the country, but not everyone you meet will be able to speak English. Catalan is also the co-official language of three autonomous communities in eastern Spain: Catalonia, the Valencian Community, and the Balearic Islands.
Currency – euro (EUR). This has been the official currency of Spain since 1999. Currency exchanges can be found in most cities and ATMs are available widely throughout the country.
Population – 47.33 million (2021)
Area – 505,990 km2
Capital – Madrid
Emergency number – 112
Police number – 091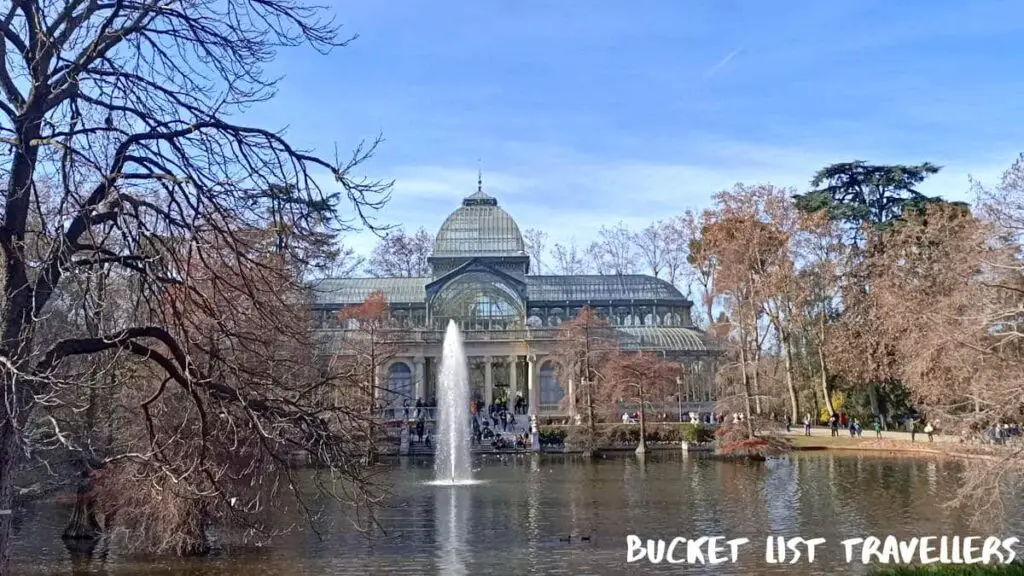 Utilities in Spain
Electricity – Spain uses Types C and E power plugs. The country operates on a 230v supply voltage at 50Hz. Power outages are not common in Spain.
Water – the tap water in Spain is safe to drink almost everywhere in the country. However old pipes may lead to some contamination in the water. Additionally the water may taste different to what you are used to. If in doubt ask your accommodation.
Toilets – sit-down flushing toilets are the most common type of toilet in Spain. You can flush your toilet paper directly into the toilet in most places. However on islands, mountain areas and more remote places the plumbing may not be able to handle toilet paper and you may need to use a bin provided instead. Public toilets are not common in Spain, but are available in bars and restaurants for free. Some bars and restaurants only allow customers to use their toilets – ask if in doubt. The public toilets that are available usually cost 10-50 cents to use.
Telephone country code: +34
Where is Spain?
Spain is a country in western Europe with some territories in North Africa. It is shares land borders with 5 countries. This includes 4 countries (including one British territory) as well as one country in North Africa. Seas and oceans bordering Spain are the Mediterranean Sea, the Strait of Gibraltar, the Bay of Biscay as well as the Atlantic Ocean.
How to get to Spain
Spain travel guide: arriving overland
Land border crossings for Spain
Spain has land borders with 5 countries.
There are 4 countries on Spain's European border:
Portugal
Andorra (we have done this border crossing)
Gibraltar (a British overseas territory)
There is 1 country on Spain's African border:
Morocco (borders the Spanish territories of Ceuta and Melitta)
Spain land border transport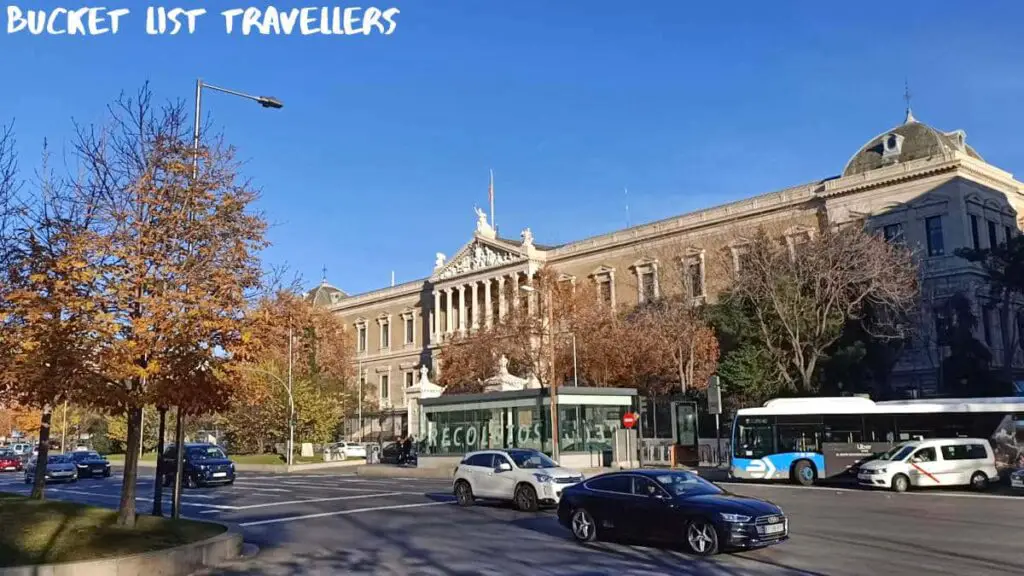 The main transport options for travelling overland to Spain are:
Private vehicle
Private transport operator
Train
Shuttle
Local bus
Spain travel guide: arriving by air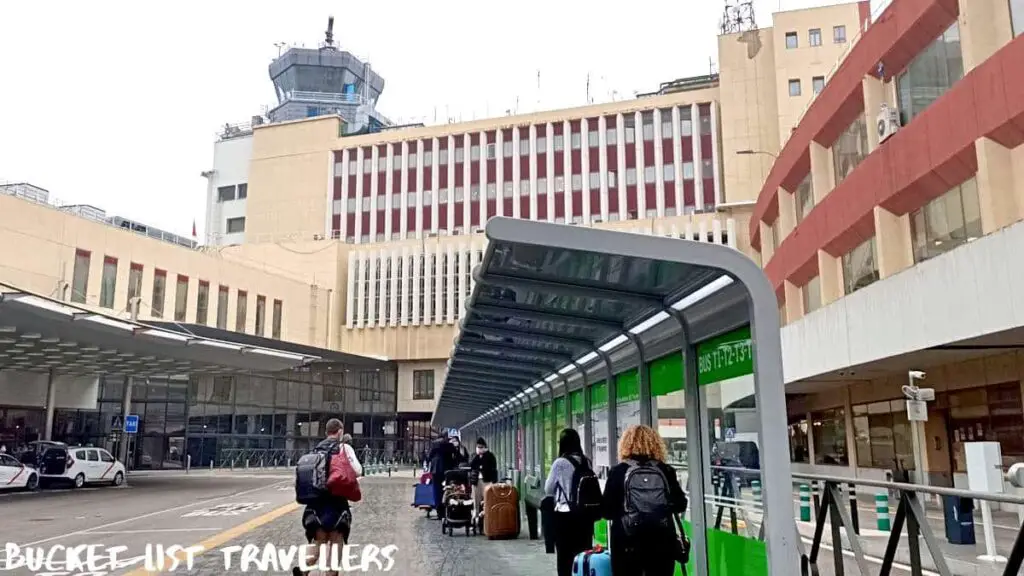 There are 59 international airports in Spain. These include:
Adolfo Suárez Madrid–Barajas Airport (Airport code MAD). This is Spain's primary airport and also one of the busiest airports in Europe. Around 62 million passengers pass through this airport each year. It is located in Madrid.
Josep Tarradellas Barcelona–El Prat Airport (Airport code BCN). This airport is located in Barcelona.
Palma de Mallorca Airport (Airport code PMI). This airport is located in Mallorca.
Málaga Airport (Airport code AGP). This is an important hub for the Costa del Sol region.
Alicante–Elche Miguel Hernández Airport (Airport code ALC). This airport services south-eastern Spain.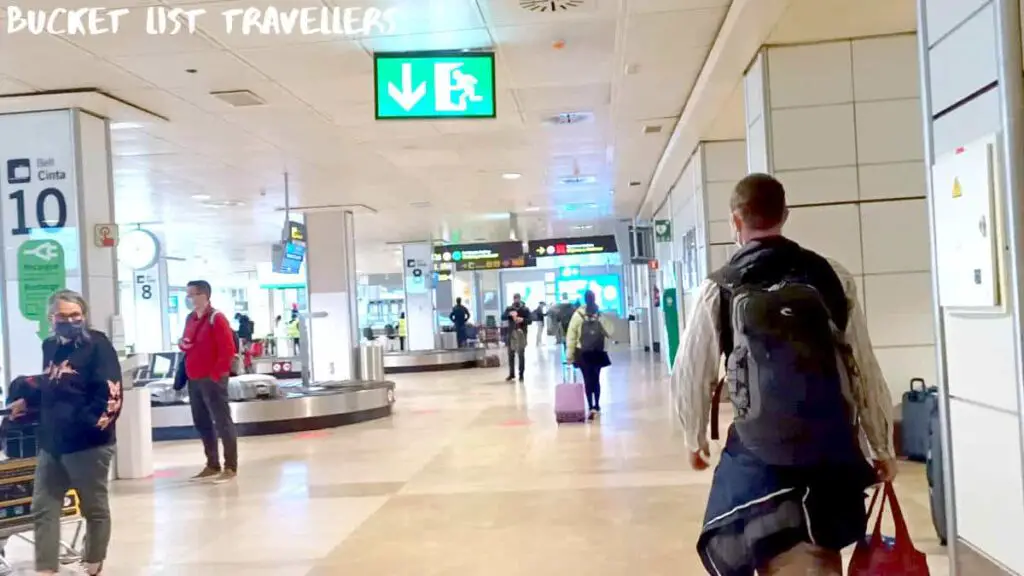 The national airline of Spain is Iberia.
Spain travel guide: arriving by sea
There 15-20 major seaports in Spain. These include the ports of:
Algeciras
Valencia
Bilbao
Castellon
Our experience of entry to Spain
We flew to Spain via Portugal with TAP airlines. Our entry point was Adolfo Suárez Madrid–Barajas Airport in Madrid. At the time we flew in (December 2021) our airline checked our vaccination certificates and there was thorough checking of our vaccination documentation when we transited through Portugal. However we did not have to show any documentation whatsoever when we landed in Spain. We just walked off the plane and our of the airport and were officially in Spain. There is a free airport bus that connects the various terminals at Madrid airport, and we used that to get to the train station Estación Madrid – Puerta de Atocha for trains to the city centre of Madrid.
Spain travel guide: How to get around Spain
Local buses in Spain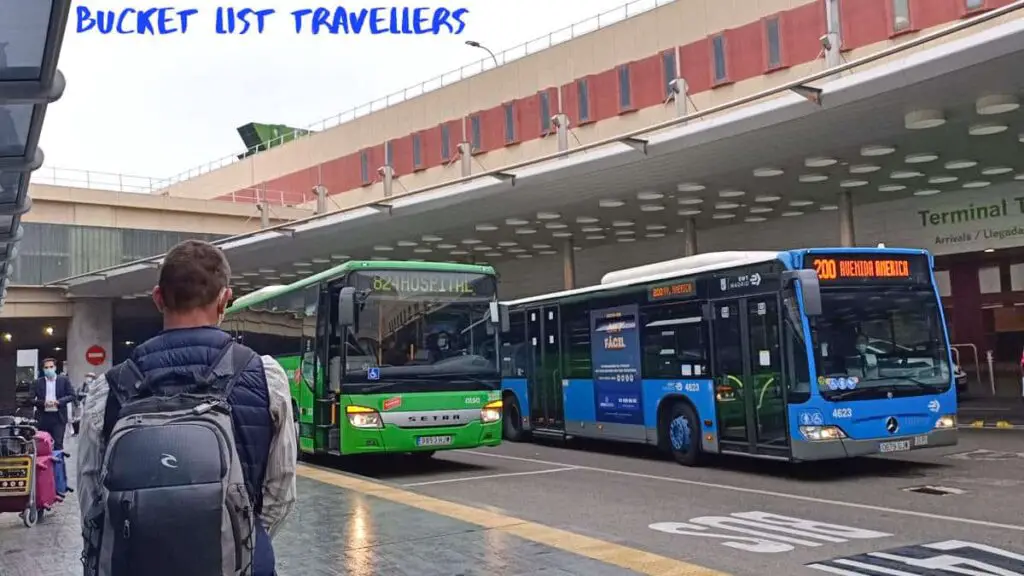 Most cities and towns in Spain have a local bus. The buses in Spain are a quick and cheap way to get around town. Buses are generally modern, clean and in good condition.
Trams in Spain
Many larger cities in Spain have a tram network. This provides an efficient way to move around town. Modern trams have been in operation in Spain since 1994.
Metro trains (subway or underground) in Spain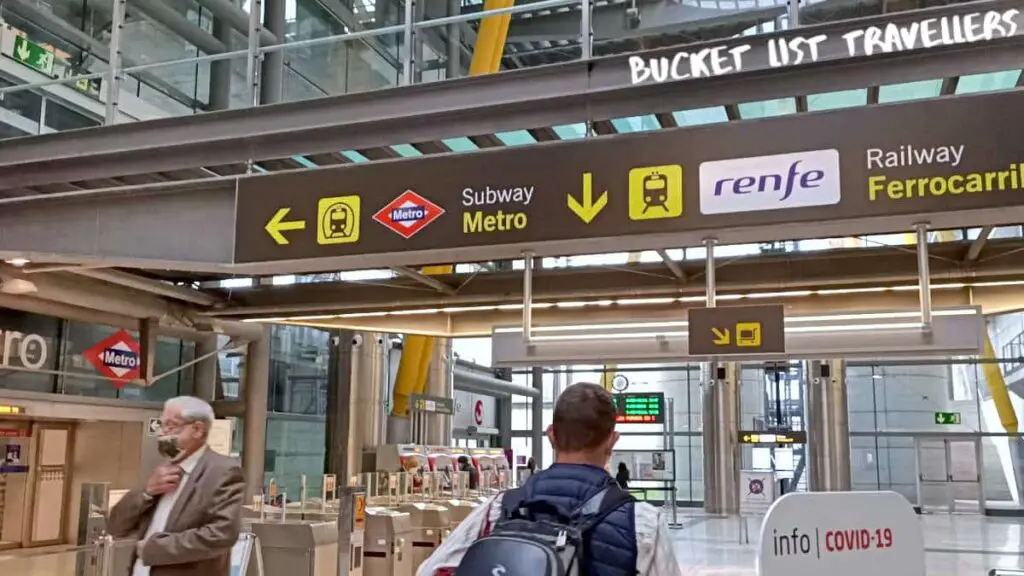 The biggest cities in Spain, such as Madrid, have a system of underground trains. This is known as the Metro. The network is efficient and extensive.
Intercity trains in Spain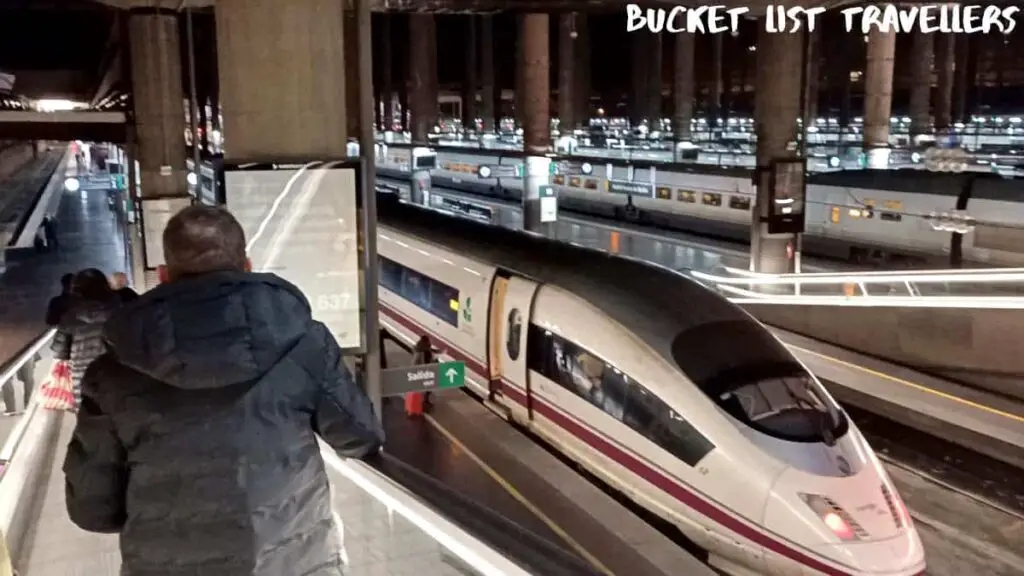 Trains are a cheap and efficient way to get around Spain. The network is extensive and also connects to cities outside of Spain.
The following train brands operate in Spain:
AVE (Alta Velocidad Española) train – this is Spain's intercity high speed rail service.
Alvia and EuroMed trains – these are long distance high speed trains which connect various major cities in Spain.
Intercity trains – this is a non-high speed rail service which operates on the 'classic' rail network in Spain.
Luxury tourist trains – for a more sophisticated train experience, there are a number of luxury tourist trains that operate in Spain.
The Spanish national railway company that operates these services is called RENFE (Red Nacional de Ferrocarriles Españoles or National Network of Spanish Railways).
We recommend using the app and website TrainLine to book intercity train tickets in Spain. This is the app we use to book trains in Europe. It is very easy to use with great functionality. Another great feature is that you can see days ahead to see what times of the day were the cheapest rates.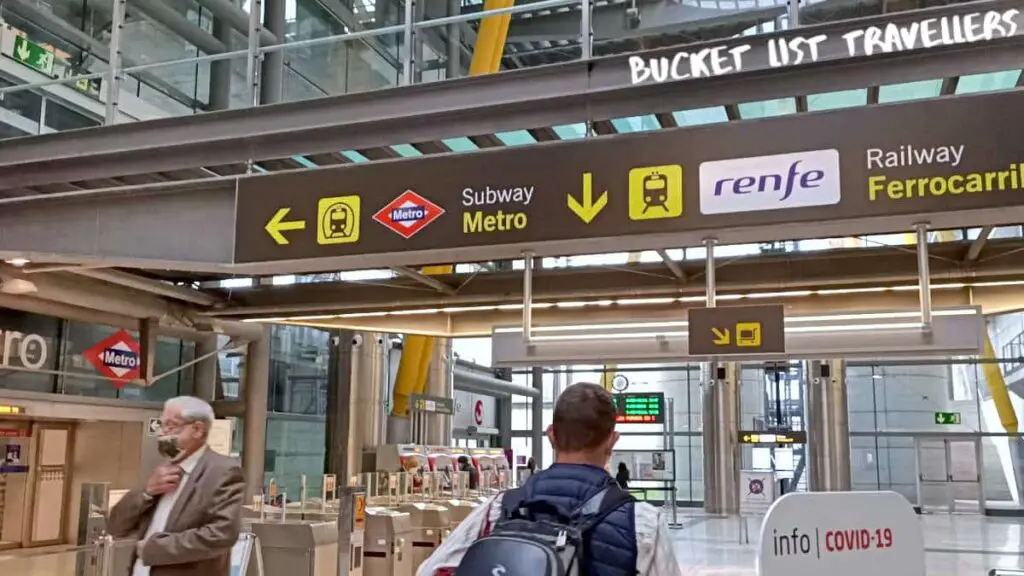 Intercity buses in Spain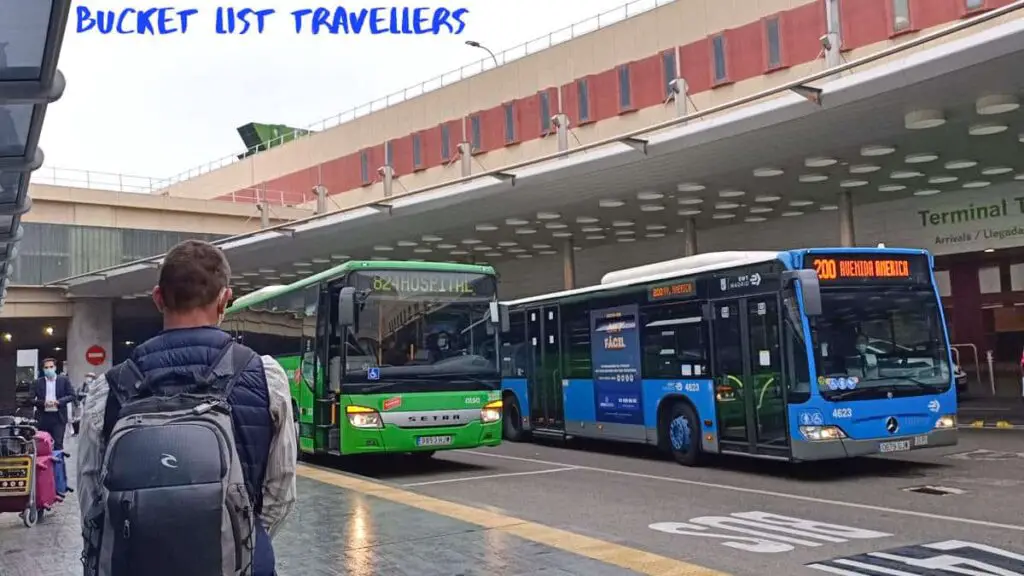 A common way to get around Spain is by using intercity buses. These are a budget friendly alternative to trains, but are generally a slower option. Intercity bus companies in Spain include Alsa, SAMAR, Avanza, FlixBus and blablacar.
Vehicle hire in Spain
A wide variety of vehicles can be rented in Spain. This includes:
Bicycles – many towns and cities in Spain have self service public bike rental and bike share services, with bike docking stations around transport hubs like train terminals. Dockless bike options are also available in some areas. In addition to the self service options, there are many bike rental stores around the country. Both electric and mechanical bikes are available for hire and you can also hire premium performance bikes.
Electric scooters – electric scooters are another popular mode of transportation in Spain. They are lightweight and less bulky compared to bikes. They are great for navigating the little alleyways that are typical throughout Spain. Much like bikes, electric scooters can be hired in many areas around Spain. To hire a scooter you will need to download the relevant app in order to unlock the scooter. The price usually includes an unlocking fee as well as a by the minute rate. Expect to pay around 10-13 euro an hour.
Motorcycles
Cars
SUVs
Campervans
Boats
In Spain they drive on the right side of the road.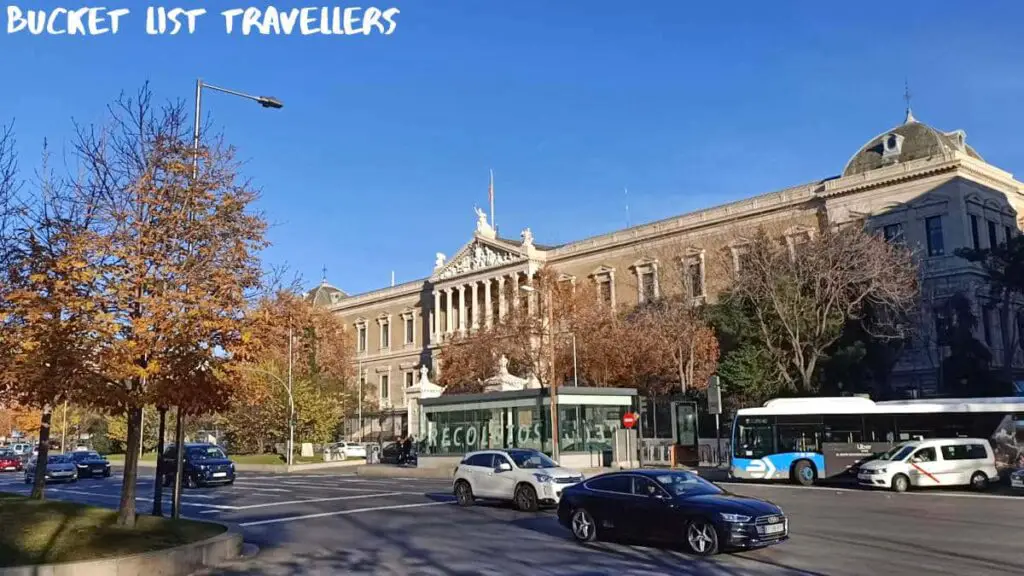 Shuttles in Spain
Shuttles make short repetitive journeys between two destinations. Common journeys include going between the airport and the city centre.
Taxis in Spain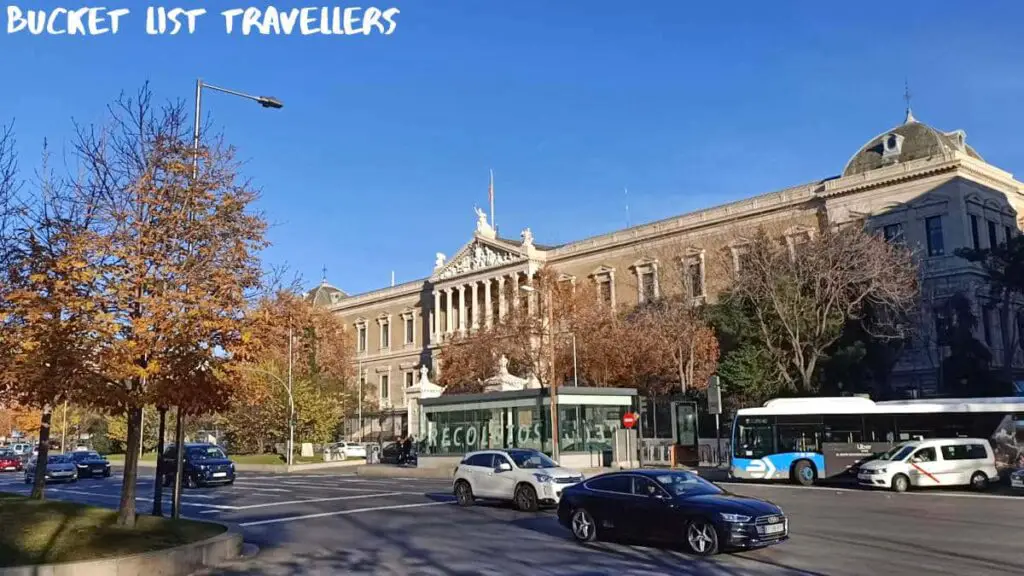 Taxis are common in Spain. Fares are regulated and are usually metered. The exception to this will be standard journeys such as airport trips in some cities. In this case the fare will be a fixed price. However in general your fare will include the following costs:
The pickup fee or minimum fee – this is charged as soon as you get into the vehicle
Price per kilometre – this price can vary depending on the time of day
Price per hour – this is a price that gets charged when the taxi is stuck in heavy traffic. The price also varies depending on the time of day
There may also be an additional fee for certain days (e.g. Christmas and New Year) or for luggage
However in for some trips such as from the airport to the city centre fares may be a fixed price that is agreed on before the trip.
It is not necessary to tip taxi drivers in Spain. At most, locals may round up the fare to the nearest dollar as a tip.
Ride-share services in Spain
There are many ride-share services operating in Spain. These include Uber, Cabify, FREE NOW and CarpoolWorld.
Domestic flights around Spain
Spain is Western Europe's biggest domestic market for air travel. There are 8 airlines that offer the majority of the regular domestic flights in Spain:
Vueling
Iberia
Air Europa
Ryanair
BinterCanarias
Norwegian
CanaryFly
Volotea
Spain travel guide to travelling during Covid
Covid entry requirements for Spain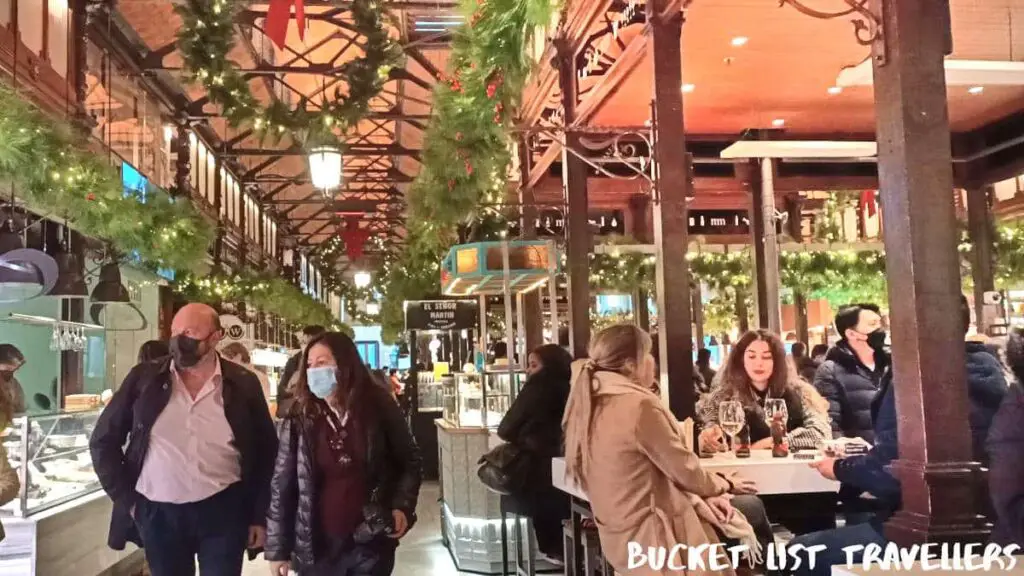 From 21 October 2022 no proof of proof of vaccine, negative Covid test or proof of Covid recovery is needed to enter Spain. The health control form is also no longer required prior to travel. Passengers vaccinated and unvaccinated passengers are treated in the same way.
General entry requirements for Spain
The other requirements for entering Spain are unchanged from normal times:
Valid passport (or ID if you are from an EU country). Your passport must be less than 10 years old and must also have at least 3 months validity after the day you plan to leave Spain.
Visa, if required. This will depend on your citizenship. Spain is part of the Schengen area, which is a EU passport-free zone that covers most European countries. As Australian citizens, we don't currently need a visa to travel to any member countries of the Schengen Area so long as our stay doesn't exceed a maximum of 90 days in any one 180 day period. However at the end of 2022, the Schengen visa rules are going to change and ALL non EU citizens will need to apply for a ETIAS visa waiver before travelling to any countries in the Schengen zone. Keep reading below for more information.
You may also need proof of accommodation, proof of onward travel and proof that you have sufficient funding for your trip.
Spain Covid mandates
Covid vaccine mandates in Spain
Proof of Covid vaccination is not currently required to enter venues in Spain.
Night time curfew in Spain
There is currently no night time curfew in place in Spain.
Mask requirements in Spain
From 20 April 2022 masks are no longer required to be worn in public indoor spaces. Masks are still required for public transport in Spain, including on buses, planes, taxis, metro carriages and trains. This requirement will remain in force until at least March 2023.
Masks can be paper or fabric, shop-bought or homemade, so long as they cover the nose and mouth and remain in place without needing to be adjusted.
Where to get a Covid test in Spain
There are plenty of Covid testing stations around Spain offering both PCR and Rapid Antigen Tests. You can generally get Covid tests in pharmacies and laboratories. Expect to pay around 40 euros for a Rapid Antigen Test or 100 euros for a PCR test.
Self testing kits are also available in Spain, although they may not be suitable for travel purposes. They cost 2.94 euros.
Spain travel guide: How long to spend in Spain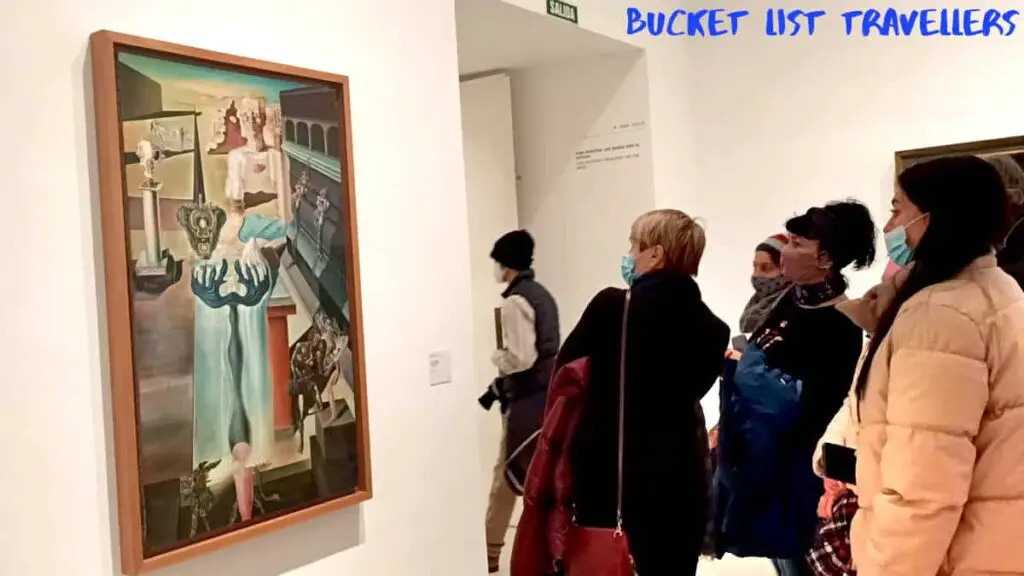 Spain is a country that you could keep returning to and never run out of things to do. We spent 3 weeks in some of the cities in central and northern Spain. We loved eating our way through Spain and exploring the amazing museums, vibrant markets, beautiful beaches and everything else that Spain has to offer. Spain really can accommodate any sort of holiday you are looking for. Additionally, it is perfect for weekends away as well as for extended trips.
Spain is part of the Schengen area, which is a EU passport-free zone that covers most European countries. The Schengen provisions have abolished checks at internal borders, however police checks and temporary border controls in some situations may still apply.
As Australian citizens, we don't currently need a visa to travel to any member countries of the Schengen Area so long as our stay doesn't exceed a maximum of 90 days in any one 180 day period. This 90/180 day rule for Schengen countries applies to anyone applying for a Schengen Visa as well as anyone from a country which has the Schengen Area's visa waiver stay. However at the end of 2022, the Schengen visa rules are going to change and ALL non EU citizens will need to apply for a ETIAS visa waiver before travelling to any countries in the Schengen zone. The same 90/180 day rule will apply, but everyone that is not an EU citizen and not part of the Schengen zone will need to apply for a Schengen visa.
Spain travel guide: Best areas to visit in Spain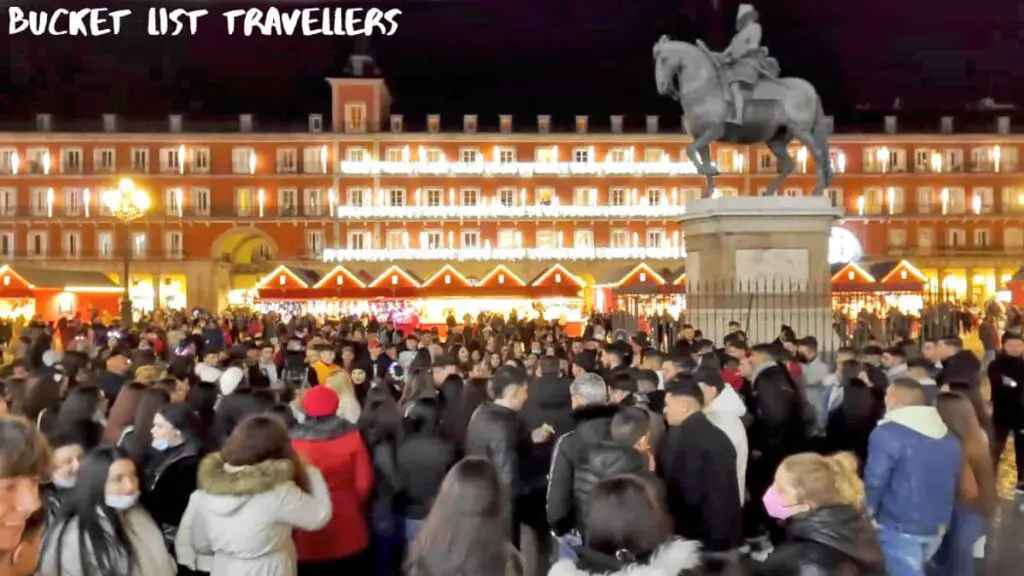 Popular areas to visit in Spain include:
Beach Regions – Menorca, Ibiza, Mallorca, Costa Brava, Costa del Sol, Canary Islands, Barcelona.
Mountain areas – Sierra Nevada, Pyrennes, Montserrat, Picos de Europa, Sierra de Grazalema, Sierra Blanca.
National Parks – Spain is home to 16 national parks. These include Teide, Picos de Europa, Ordesa y Monte Perdido.
UNESCO World Heritage Sites – there are 49 UNESCO World Heritage Sites in Spain as of 2021. These include Sergovia, Casa Batlló, Córdoba, Ávila, Salamanca, Ibiza, Cuenca.
Wine regions – Rioja, Jerez, Ribera del Duero, Rias-Baixas, Utiel-Requena.
Weather in Spain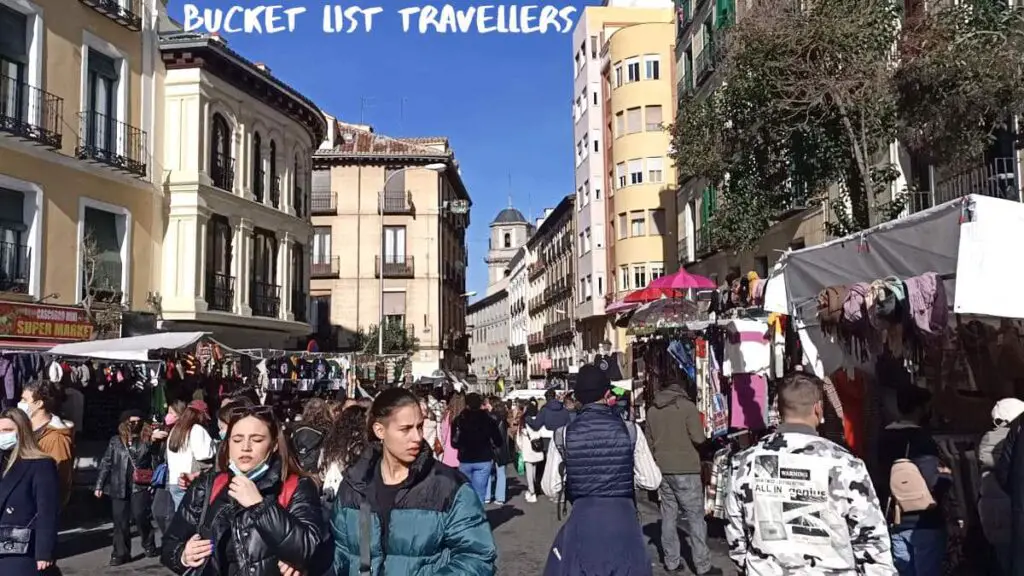 Spain has different climates depending on the region; the Atlantic coast, the central plateau, the Mediterranean coast line on the east side of the country, mountainous climate in the North of the country and that of Andalusia in the South. The Atlantic coastline can be characterised as cool, humid and rainy, with average temperature ranges between 17C to 23C (63F to 72F) in the hottest month of August, 7C to 13C (46F to 56F) in the coldest month of February and more than 1100mm (43in) of rain per year.
Spain is most associated with its Mediterranean climate, found on the east coastline of the country, including the city of Barcelona. Here average temperatures in August are 21C to 29C (70F to 84F) and 5C to 14C (42F to 57F) in the coldest month of January. Rainfall is much less common in this region with around 600mm (24in) per year.
The interior of Spain, experiences both warmer summers and colder winters than the coastlines, with July average temperatures in the capital of Madrid ranging from 18C to 33C (65F to 92F) and 2C to 10C (35F to 51F), with snowfall not uncommon, in January.
The Andalusian plain in the south of Spain has even more extreme summers, with average temperatures between 20C and 36C (69F to 97F) in the hottest month of August in cities like Seville and Córdoba.
The mountainous regions in the North of Spain are typically the coolest parts of the country with temperatures ranging from 11C to 23C (53F to 73F) in July and -2C to 2C (27F to 37F) in January.
Internet and mobile phones in Spain
Since June 15th, 2017, Roam Like at Home (RLAT) rules came into force for European Union countries. As such, people with European Union mobile numbers are no longer charged temporary mobile roaming fees if they travel within the European Union. This means that if you have a European Union mobile number, you can use that number anywhere within the European Union and you will be charged for calls, texts and data in the same rates as if you were in your home country. There are limits to this in order to prevent abuse of these rules.
The main internet and phone companies in Spain include Movistar, Orange, Vodafone and Yoigo.
5G has been in Spain since June 2021. However 2G is expected to continue in Spain until 2030 and 3G until 2025.
Spain is ranked 58th fastest in the world for mobile internet speeds and 11th fastest for fixed broadband. For Fixed Broadband the average download speed is 157mbps and upload is 105mbps (as at October 2022).
Cell phone SIM cards can be bought in many places throughout Spain. These include phone storess, at airports as well as online. You need to show your passport, visa and a passport photo to get a SIM card.
How much to budget for Spain?
Spain travel guide: Daily spend for a couple travelling in Spain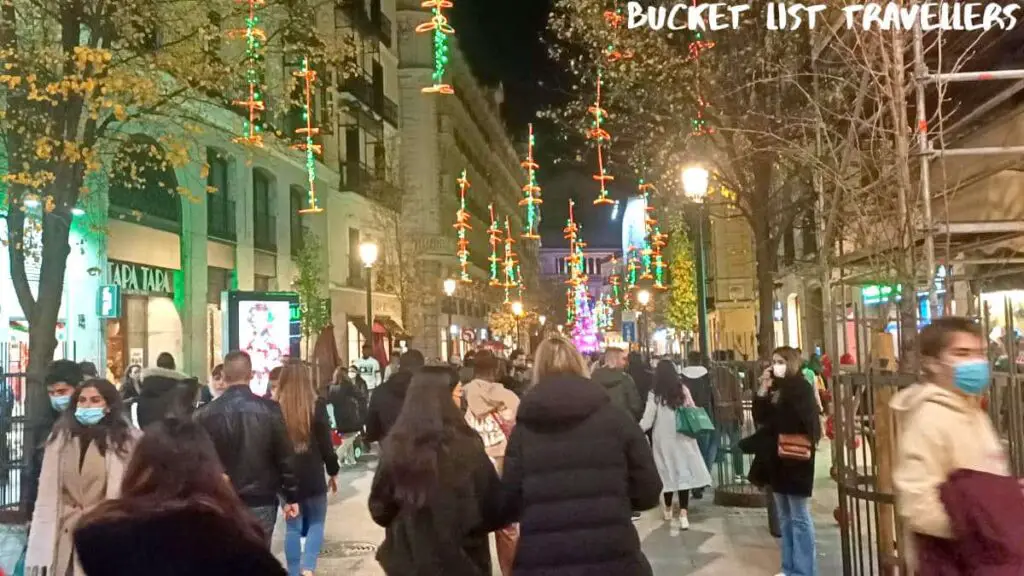 Spain is a reasonably cheap country to visit by European standards. Whilst it is not the cheapest country to travel to, it does have a wide variety of options available to suit most budgets. We found that food in particular was reasonably affordable. Furthermore it has an extensive public transport system, which can help keep costs down.
As a rough guide, we recommend the following budgets for a couple:
Low-budget daily spend – 100 euro per day for a couple will get you hostel accommodation, meals from bakeries and markets, local transport and free or cheap activities such as visiting museums and parks
Mid-range daily spend – 300 euro per day for a couple will get you mid-range accommodation, local transport, restaurant meals and a few paid activities
Luxury spend – 1000 euro per day for a couple will get you a premium experience in Spain, staying at luxury resorts, travelling by private transport, doing a range of paid activities and eating at high end restaurants
Spain travel guide: Accommodation in Spain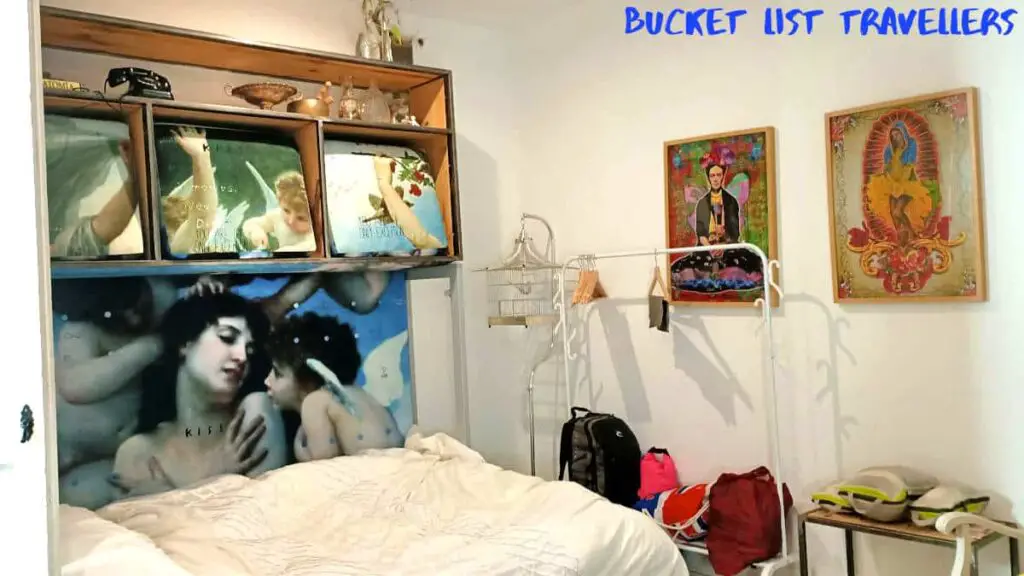 There is a good range of accommodation to suit all budgets in Spain. Airbnb operates in Spain and we were impressed with the range of options available throughout the country.
For short-term accommodation, a general price per night is as follows:
Budget accommodation – 10-50 euro for a bed in dorm accommodation
Mid-range accommodation – 30-120 euro for a private room
Luxury accommodation – 80-1000 euro a night for a luxury hotel/resort
Rental property – 50-1200 euro a night for a fully furnished 3-5 bedroom home
Prices may vary considerably depending on the city or town.
Tourist tax for accommodation in Spain
Some cities in Spain charge a tourist tax. This is generally a fixed charge which depends on the city, the type of accommodation, the number of nights stayed and the age of the tourist. The amount varies but is generally around 1 euro per night (as at 2022).
Spain travel guide: Food in Spain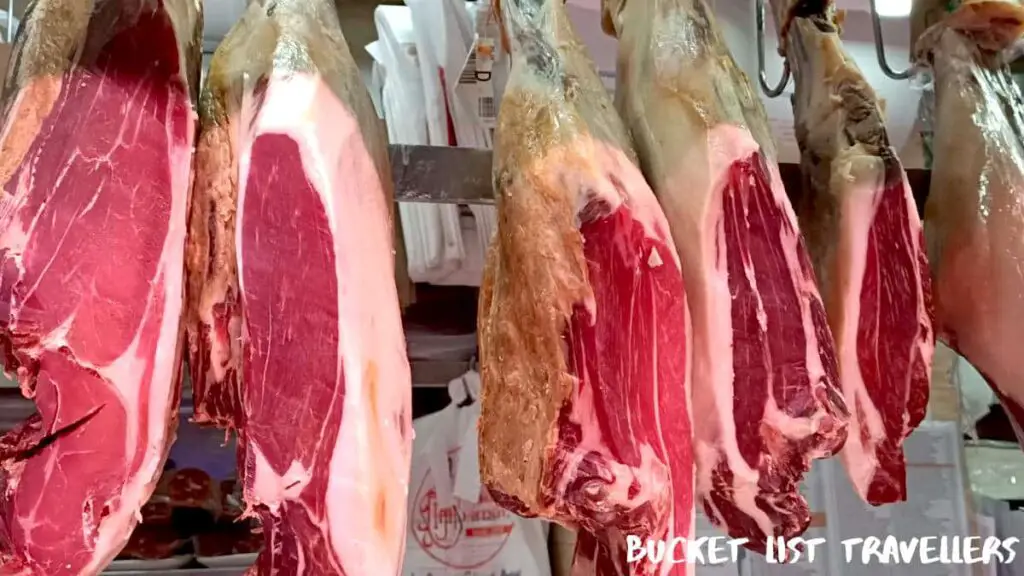 Spain is a food lovers paradise. Spanish food is is among our favourite cuisines in the world. The country is filled with great restaurants, cafes and bar. Markets are another great place to get an affordable and high quality meal. Apart from the food, Spain is also known for its high quality wine. The biggest question you will have is "what should I eat first?"
How much does food cost in Spain?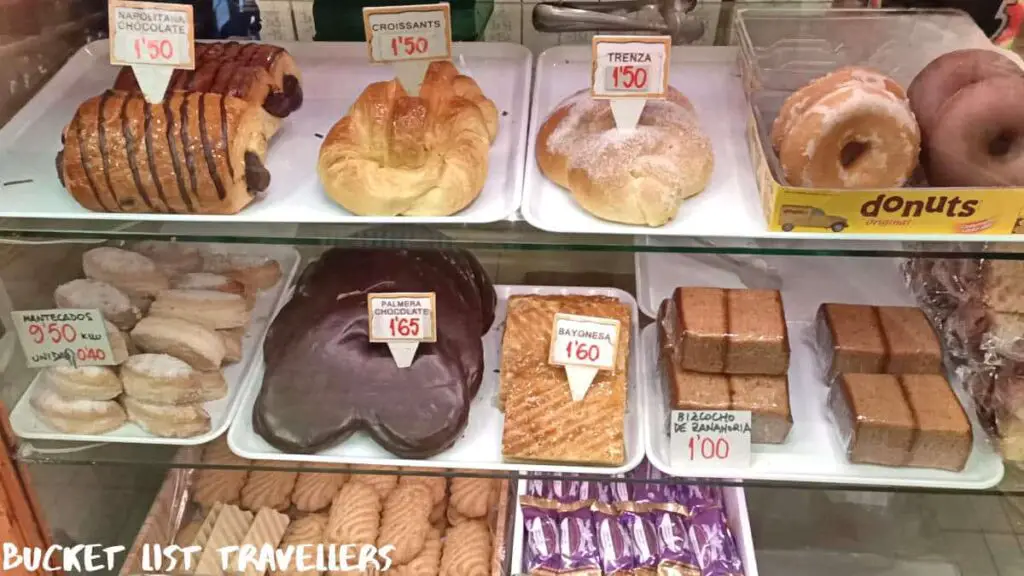 Our price guide for your food budget in Spain is as follows (prices as at 2022):
Restaurant meal – 8-15 euro for a main dish
Fast food – 7-9 euro for a meal
Bakery food – 1.5-2 euro for an empanadilla or loaf of bread
Beer – 2-3 euro
Coffee – 1-2 euro
Tap water at restaurants in Spain
Restaurants in Spain cannot refuse to serve tap water to their customers, even if they think the tap water doesn't taste good. They also cannot charge the customer for tap water.
Cover charge for restaurants in Spain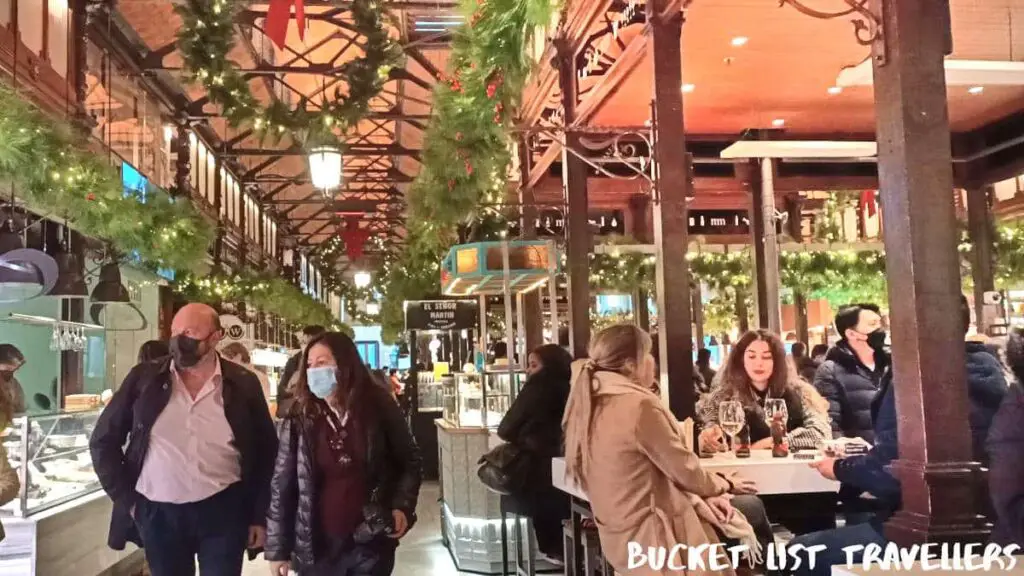 Restaurants in Spain generally don't charge a fixed per person charge for things like table linen and tableware. Bread and olives are often brought to your table, but you can only be charged for this if it is requested and the price is indicted. If in doubt, ask your server.
Service charge for restaurants in Spain
Restaurants in Spain generally do not charge service charges. If they do, you will find the words "servicio incluido" written on the bill. Conversely "servico non incluido" means a service charge is not included in the bill. Tipping is not compulsory nor expected in Spain. When Spaniards tips, its generally only one or two euro.
Terrace surcharge for restaurants in Spain
Some restaurants in Spain charge a higher price to sit outside on the terrace area compared to inside the restaurant. This terrace surcharge will be clearly listed on the menu either as a per person charge, a percentage surcharge or as separate prices for the terrace and indoor areas.
IVA tax for restaurants in Spain
You may find an IVA charge added to your bill. This is a value added tax and is currently 10%. This is generally charged for more upmarket restaurants, and the IVA needs to be clearly stated on the menu.
Regional dishes in Spain
Spain has many regional cuisines as well as food that is enjoyed throughout the country. We love Spanish tapas, which are small appetisers that allow you to try a few different things during the course of a meal. Must try dishes in Spain include paella, patatas bravas, gazpacho, fideuà, churros, tortilla Española, jamon Iberico, Spanish Chorizo, bocadillos, pinchos, empanadas.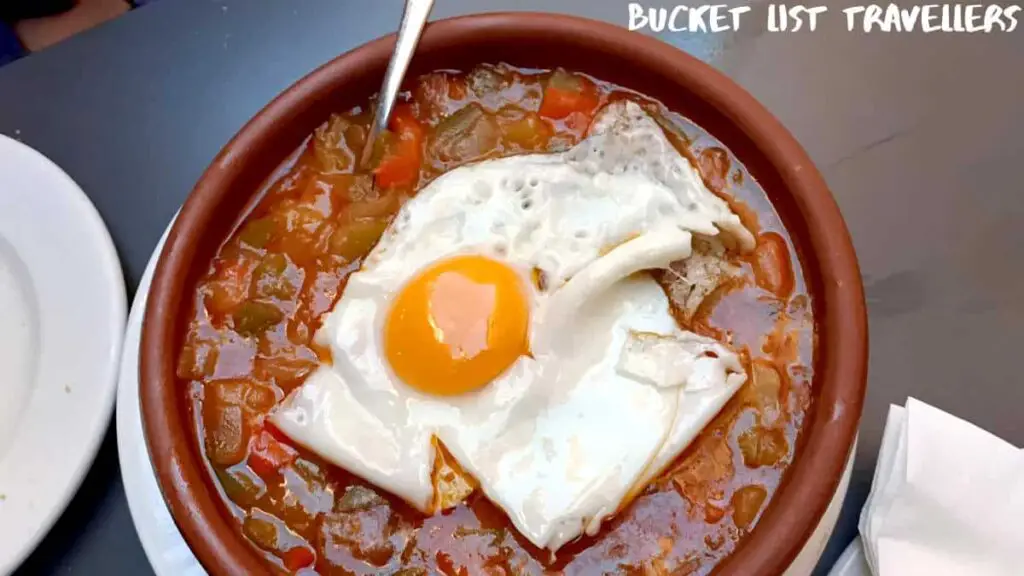 Spain culture
National holidays in Spain
New Year's Day – 1 January
Epiphany – 6 January
Good Friday – the Friday before Easter Sunday, typically in March or April.
Labor Day – 1 May
Assumption of the Virgin – 15 August
Hispanic Day – 12 October
All Saints Day – 1 November
Constitution Day – 6 December
Immaculate Conception Day – 8 December
Christmas Day (Navidad) – 25 December
Additionally, there are regional holidays celebrated in certain areas of the country.
National symbols of Spain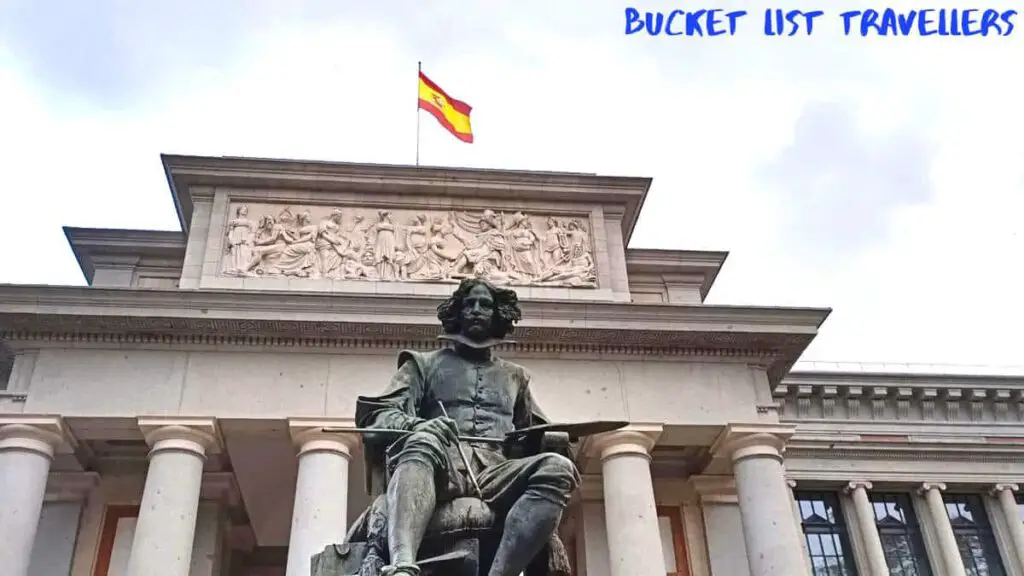 Spain flag – a flag featuring three horizontal bands coloured red, yellow, red with the Spain coat of arms slightly to the left in the middle band. The yellow band is twice the size of the red bands.
Spain coat of arms – this features the arms of the Spanish medieval kingdoms, the Royal Crown, the arms of the House of Bourbon, the Pillars of Hercules and the Spanish national motto: "Plus Ultra".
National flower – red carnation
National bird – Spanish imperial eagle
Spanish national animal – the bull
Spain pastimes
National dish – paella
Popular drinks – sangria, wine, beer, horchata, granizados, sherry, rebujito, vermouth, tinto de verano, coffee.
National sport – football
Religion – 56% Catholic, 2.8% other faiths such as Islam, Protestant Christian and Buddist (as at 2022)
Famous Spanish people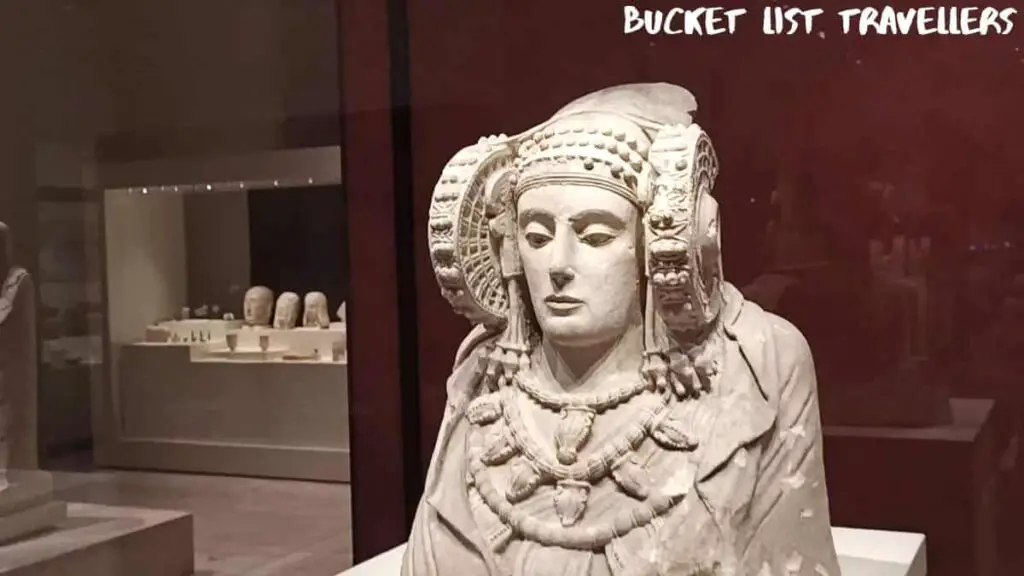 National heroes – El Cid, Guzman the Good, Wilfred the Hairy, Don Pelayo, King James I, Christopher Columbus, The Lady of Arintero.
Famous people from Spain – actress Penelope Cruz, painter Salvador Dali, singer Enrique Iglesias, painter Francisco de Goya, writer Carlos Ruiz Zafron, singer Rocío Jurado, director Pedro Almodovar, actress Millie Bobby Brown, actress Ester Expósito, Queen Catherine of Aragon, actor Antonio Banderas.
National sports stars – tennis player Rafael Nadal, cyclist Miguel Induráin, Olympic swimmer Mireia Belmonte, Olympic badminton player Carolina Marin, football player Andrés Iniesta, football player Pablo Martín Páez Gavira, basketball player Pau Gasol, Olympic canoeist David Cal, golfer Severiano Ballesteros, motorcycle racer Angel Nieto, Formula 1 driver Fernando Alonso.
Is Spain Safe?
Spain travel guide: Safety in Spain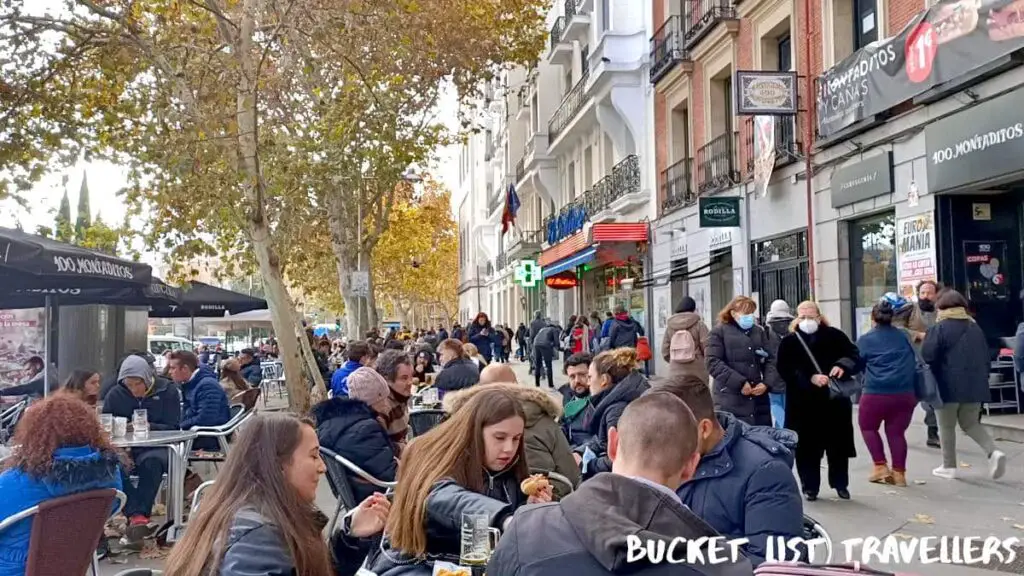 We travelled through Spain for three weeks and found the country to be extremely safe. As with any country, there are good areas and bad areas. Watch out for pickpockets particularly in Barcelona and Madrid as well as other large cities. Be particularly vigilant around tourist areas, in transport and on beaches. Never leave your valuables unattended in a car. Also, make sure no-one is watching whenever you are entering pin codes and never lose sight of your credit card when making a purchase.
Terror attacks have occurred in Spain in the past and still pose a significant risk. The national terrorism alert for Spain is 'high' as at 2022. Watch out for any threats and take official warnings seriously.
The Running of the Bulls in Pamplona is a dangerous activity and may not be covered by travel insurance.
Spain travel guide: General safety considerations in Spain
Other general safety considerations for travel in Spain:
Drinking water – the tap water in Spain is safe to drink almost everywhere in the country. However old pipes may lead to some contamination in the water.
Mosquitoes – the tiger mosquito has been present in Spain since 2004. This type of mosquito spreads diseases such as Zika, dengue and chikunguya.
Altitude sickness – Spain has areas of high altitude. This comes with the risk of altitude sickness. If you are planning to visit any high altitude areas in Spain, be sure to allow sufficient time to acclimatise. If you experience any signs of altitude sickness, such as headache, nausea or vomiting, dizziness, tiredness, loss of appetite or shortness of breath, get help immediately.
Road safety – Spain roads are in excellent condition and very safe. Additionally, its highway network is very extensive. However we always recommend to take care on roads.
Water safety – if you visit any of the coastal areas or lakes, take care when swimming as currents and waves may be stronger than you expect.
Earthquakes – Spain experiences earthquake activity. If you experience an earthquake, stay away from glass, windows, outside doors and walls and anything that could fall. If you are inside get under a table, desk or solid furniture and hang onto it. Cover your head and torso to protect from falling objects. If you are outside, stay outside and go to an open area away from buildings.
Natural disasters – in addition to earthquakes, Spain also experiences volcanic activity, severe storms and forest fires.
Sun safety – exposure to the sun can have adverse short-term and long-term effects on the skin, eyes and immune system. Sun protection such as sunscreen, a hat and sunglasses is very important to ensure you don't get burnt.
As with any destination, take all of your normal safety precautions.
Spain Blogs
You can find our Spain travel blogs below.
Affiliate Links
This website contains affiliate links. This means we may earn a commission on any purchases at no additional cost to you. Your support helps us continue our travels and make more travel blogs as well as travel videos, thank you!
Subscribe to Bucket List Travellers on YouTube