Why you should go to Singapore
Modern powerhouse of Asia, Singapore is a vibrant city that never sleeps. It's a melting pot of cultures which produces culinary delights and a fascinating mix of neighbourhoods. Futuristic architecture greets you at every turn, with nothing more iconic than the Marina Bay Sands and Gardens by the Bay. The city is safe, clean and easy to travel. Moreover, Singapore's status as a world transport hub makes it a great stopover on your way to other parts of the globe. In this Singapore travel guide, we share everything you need to know to plan your next Singapore trip.
Singapore travel guide: Know before you go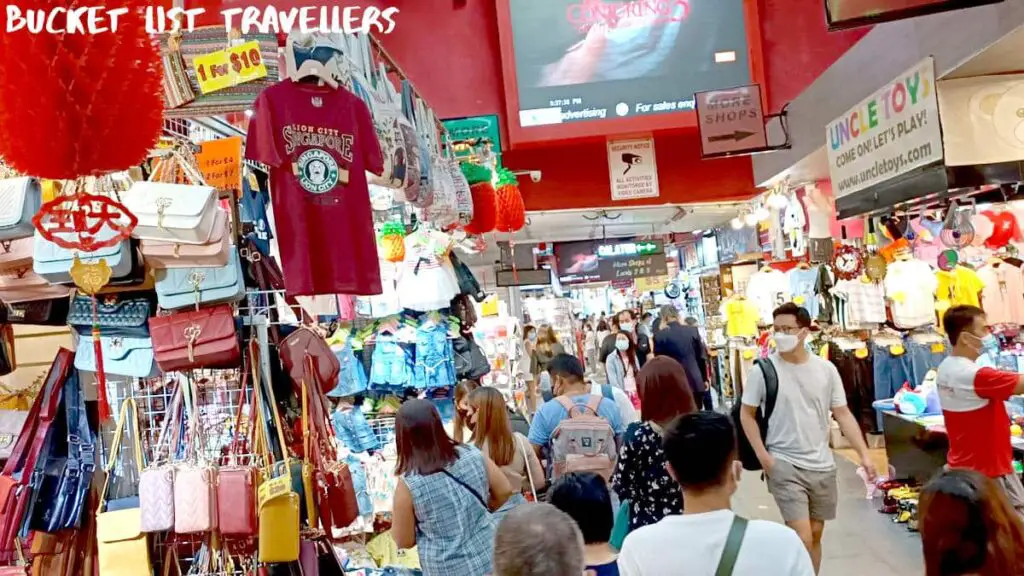 Singapore travel guide: Basic info about Singapore
Language – the four official languages of Singapore are English, Malay, Standard Chinese and Tamil, with the official national language being Malay. In practice the common language is English, which most people speak. Singaporeans also speak an informal form of English known as Singlish between themselves.
Currency – Singapore Dollar (SGD). This has been the official currency of Singapore since 1967. Brunei Dollars are also widely accepted in the country. Currency exchanges can be found in most cities and ATMs are also available widely throughout the country.
Population – 5.5 million (2021)
Area – 728.6 km2 (281.3 sq mi)
Capital – Singapore
Emergency number – 995
Police number – 999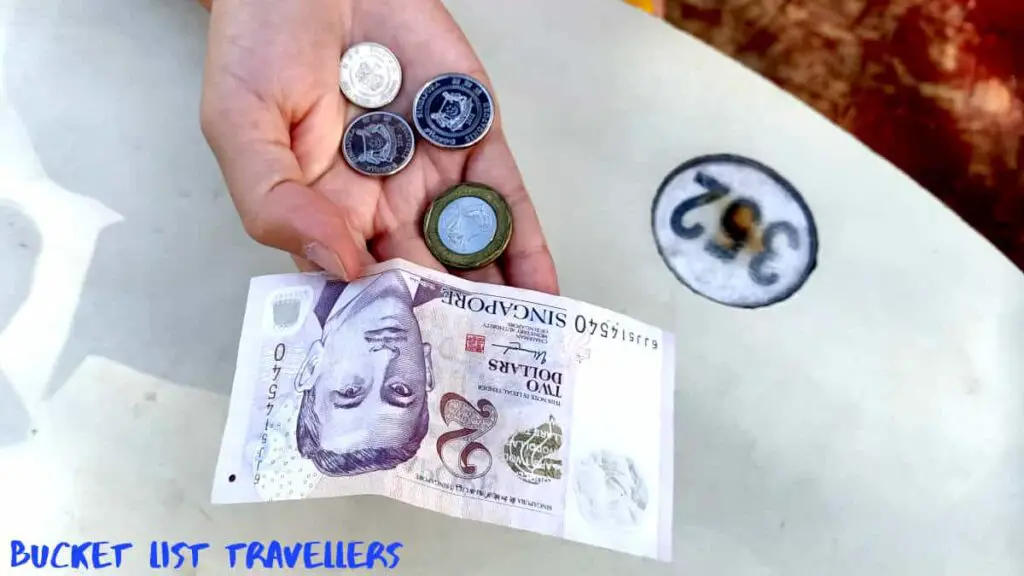 Utilities in Singapore
Electricity – Singapore uses Type G power plugs. The country operates on a 230v supply voltage at 50Hz. Power outages are not common in Singapore.
Water – the tap water in Singapore is safe to drink.
Toilets – sit-down flushing toilets are the most common type of toilet in Singapore, although Turkish style squat toilets can be found in some places. You can flush your toilet paper in the bowl. Public toilets common in Singapore and are usually free to use. As one of the cleanest cities in the world, it is illegal not to flush a public toilet in Singapore (penalty: $150). Singapore also has Urine Detection Devices in some elevators that will lock the doors to the lift and call the police to arrest you if you pee in an elevator.
Telephone country code: +65
Where is Singapore?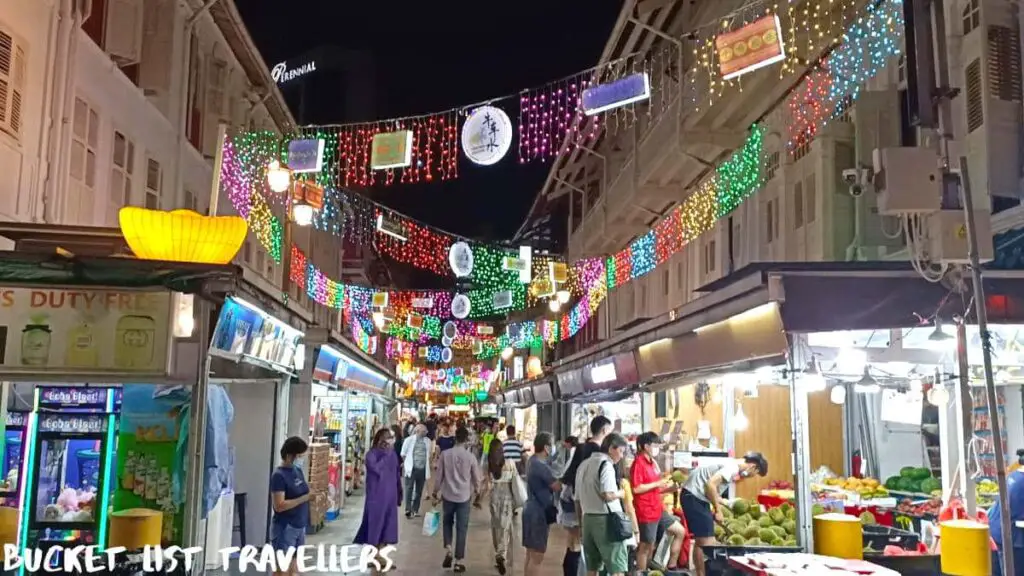 Singapore is an island country and city-state in Southeast Asia. It is located on the southern tip of the Malay Peninsula and is accessible via bridge to Malaysia. Furthermore Singapore has maritime borders with Malaysia as well as Indonesia. Its coastline borders the Strait of Malacca, the Singapore Strait, the South China Sea as well as the Straits of Johor.
Singapore consists of one main island as well as 63 satellite islands and islets, and also one outlying islet.
How to get to Singapore
Singapore travel guide: arriving overland
Land border crossings for Singapore
Singapore is an island, but it accessible via bridges with 1 country:
Singapore land border transport
The main transport options for travelling overland to Singapore are:
Private vehicle
Private transport operator
Train
Shuttle
Intercity bus
Local bus
Singapore travel guide: arriving by air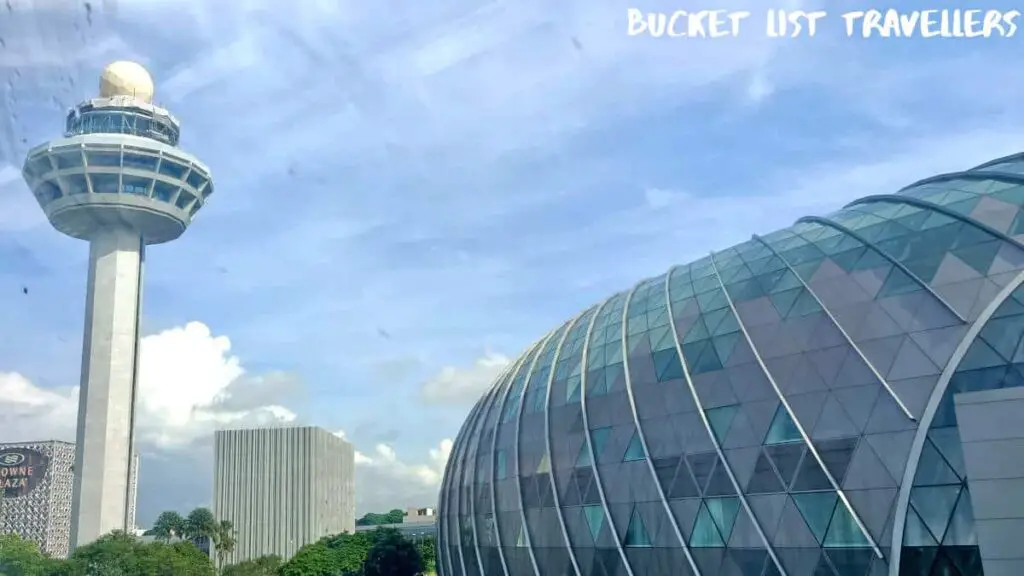 As one one of the world's major flight hubs, there are flights from Singapore to most regions of the world.
There are 2 international airports in Singapore. These are:
Singapore Changi Airport (Airport code SIN). This is Singapore's major airport and is one of the busiest airports in the world. It is an award winning airport, receiving the title of "World's Best Airport" by Skytrax for many years, including a stretch of 8 years in a row.
Seletar Airport (Airport code XSP). This airport services the North-East Region of Singapore and acts as a secondary airport to Changi.
The national airline of Singapore is Singapore Airlines.
Singapore travel guide: arriving by sea
Marina Bay Cruise Centre Singapore is one of the biggest cruise terminals in Asia. It is conveniently located in a popular tourist area of Singapore. Public transport connects the terminal to the airport as well as other parts of Singapore.
The main ferry and bumboat terminals are at:
Marina South Pier
Marina Bay Cruise Centre Singapore
Changi Point Ferry Terminal
Don't forget to bring your passport with you for any ferry trips in Singapore, even if you aren't leaving the country.
Our experience crossing the land border between Singapore and Malaysia
We used public transport to cross the land border between Singapore and Malaysia in 2022. This was a cheap and efficient way to cross the border. However crossing times can vary significantly depending on the day. We recommend avoiding doing the crossing on weekends and public holidays to avoid the crowds.
We caught the MRT from Kallang to Marsiling Station. Next, we walked across the overhead bridge to the bus stop opposite the MRT station. From there we caught the 950 bus from Marsiling to Woodlands Check Point. The bus let us out at the border control building, where we checked out of Singapore. We caught the 170X bus from Woodlands Crossing to Johor Bahru Sentral. Alternatively you can also catch the 950 bus from the same location. At Johor Bahru we walked to the Passport Control checkpoint where we received a 90 day visa on entry. We got our passports stamped and were officially in Malaysia.
Singapore travel guide: How to get around Singapore
Local buses in Singapore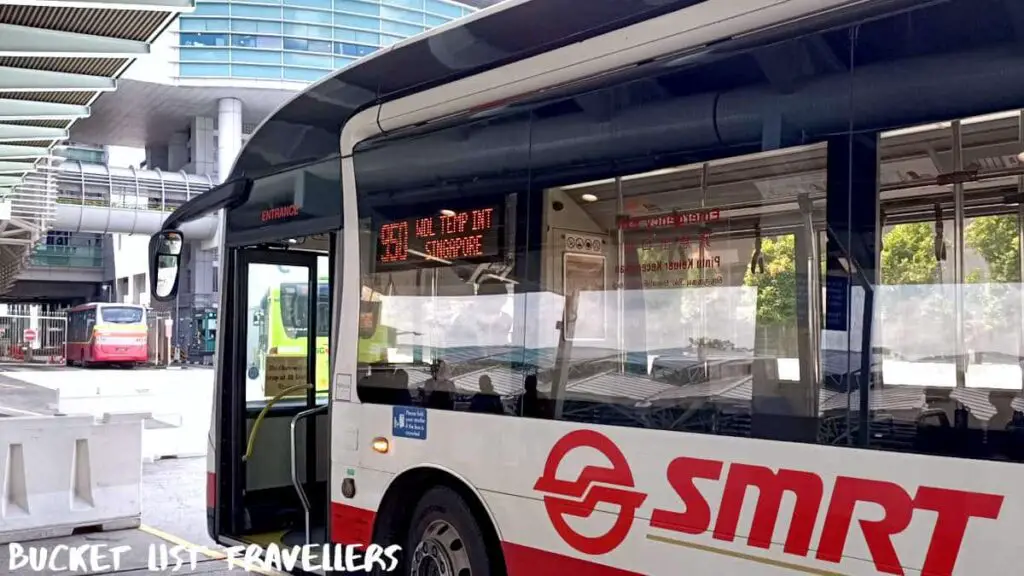 The buses in Singapore are a quick and cheap way to get around town. Buses are modern, clean and in good condition.
Payment options for bus tickets include contactless bank cards, mobile wallets, EZ-Link Cards, concession cards, Singapore Tourist Pass or cash. EZ-Link cards are rechargable contactless smart cards that are mainly used for public transport in Singapore. Fares are higher when paying by cash.
Trams in Singapore
Singapore does not currently have any tramlines. It historically had a steam tramway (1886-1894) as well as an electric tramway (1905-1927).
Mass Rapid Transport in Singapore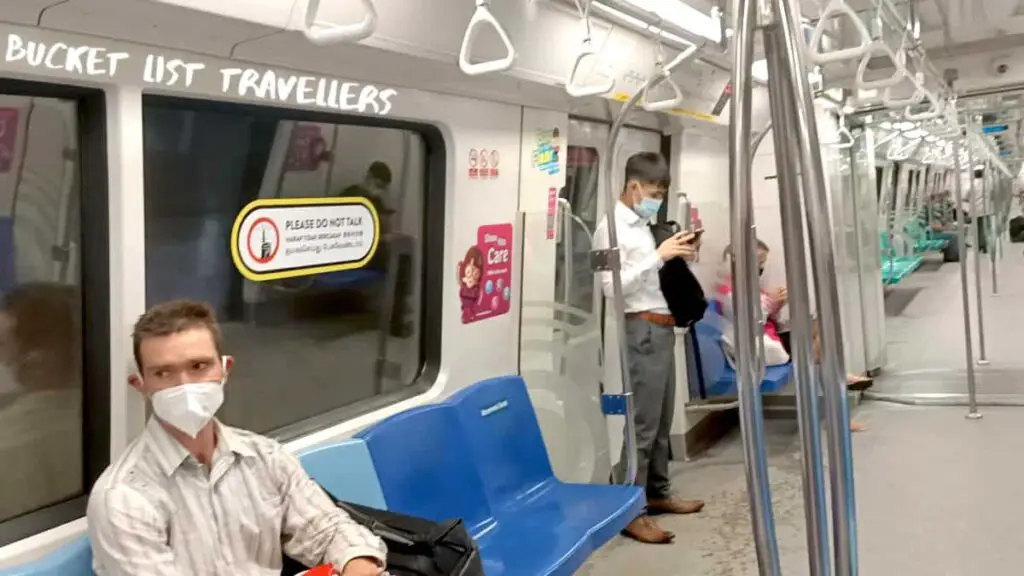 Singapore's Mass Rapid Transport system (or MRT) is an extremely efficient and cheap way to get around the country. There are currently 6 lines on the network with more in development. It is fully automated and is the world's most extensive driverless rapid transport system. Stations are modern and include free wifi. The MRT system is also well integrated with other forms of transport, particularly the Light Rail Transit (LRT) system.
Payment options for MRT tickets include contactless bank cards, mobile wallets, EZ-Link Cards, concession cards or the Singapore Tourist Pass. EZ-Link cards are rechargable contactless smart cards that are mainly used for public transport in Singapore.
Light Rail Transit in Singapore
Singapore's Light Rail Transit (LRT) system feeds into the heavy rail Mass Rapid Transport System. As at 2022 it consists of 3 lines and 41 stations and operates as an automated guideway transit system.
Payment options for LRT tickets include contactless bank cards, mobile wallets, EZ-Link Cards, concession cards or the Singapore Tourist Pass. EZ-Link cards are rechargable contactless smart cards that are mainly used for public transport in Singapore.
Airport people mover in Singapore
The Skytrain operates in Changi Airport to move people between the different terminals. It is free to travel on the Skytrain.
Intercity trains in Singapore
An intercity railway service called the KTM West Coast railway line connects Singapore to Malaysia. It is operated by Malaysia's railway company Keretapi Tanah Melayu (KTM). Currently construction is underway to replace this railway with the Johor Bahru-Singapore Rapid Transit System which is due to complete in 2026.
High speed trains in Singapore
A high speed rail link was planned between Kuala Lumpur and Singapore. Under the plans, the journey between the two cities would have been only 90 minutes. This plan was scrapped in 2021, but there are currently negotiations to revive the project.
Intercity buses in Singapore
From Singapore there are intercity buses to various cities in Malaysia and Thailand. Intercity bus companies in Singapore include Grab Intercity, KKKL as well as 99 Coachland Express.
Vehicle hire in Singapore
A wide variety of vehicles can be rented in Singapore. This includes:
Bicycles
Electric scooters
Motorcycles
Cars
SUVs
Kombi VW vans
Boats
In Singapore they drive on the left side of the road.
Shuttles in Singapore
Shuttles make short repetitive journeys between two destinations or on a fixed loop. Common journeys include going between the airport and the city centre. These journeys can often be booked on demand for a fixed price.
Taxis in Singapore
Taxis are common in Singapore. Fares are regulated and are usually metered. Limousine taxis offer flat rate fares which are agreed before you commence your trip. However in general your fare will include the following costs:
The pickup fee or minimum fee – this is charged as soon as you get into the vehicle.
Advance booking fee – a fixed fee if booked half an hour or more in advance.
Location surcharge – this is an additional fixed fee that is charged if you get picked up from an airport, Marina Bay Sands, Resorts World Sentosa or Singapore Expo Centre.
City area surcharge – a fixed charge to enter the CBD area.
Electronic Road Pricing (ERP) charges
Price per 400 metres up to 10km and then per 350 metres thereafter – a surcharge is charged on top of this for peak hours, between midnight and 6am as well as for public holidays.
Price per hour – this is a price that gets charged when the taxi is stuck in heavy traffic.
Additional passenger fee – this is a per passenger fixed fee for more than 4 adult passengers.
Taxi drivers do not expect tips in Singapore.
Ride-share services in Singapore
Grab is the main app based ride-hailing service in Singapore. Ryde, TADA and Gojek Singapore also operate in Singapore. Uber and Lyft do not operate in Singapore.
Domestic flights around Singapore
There are no domestic flights in Singapore.
Singapore travel guide to travelling during Covid
Covid entry requirements for Singapore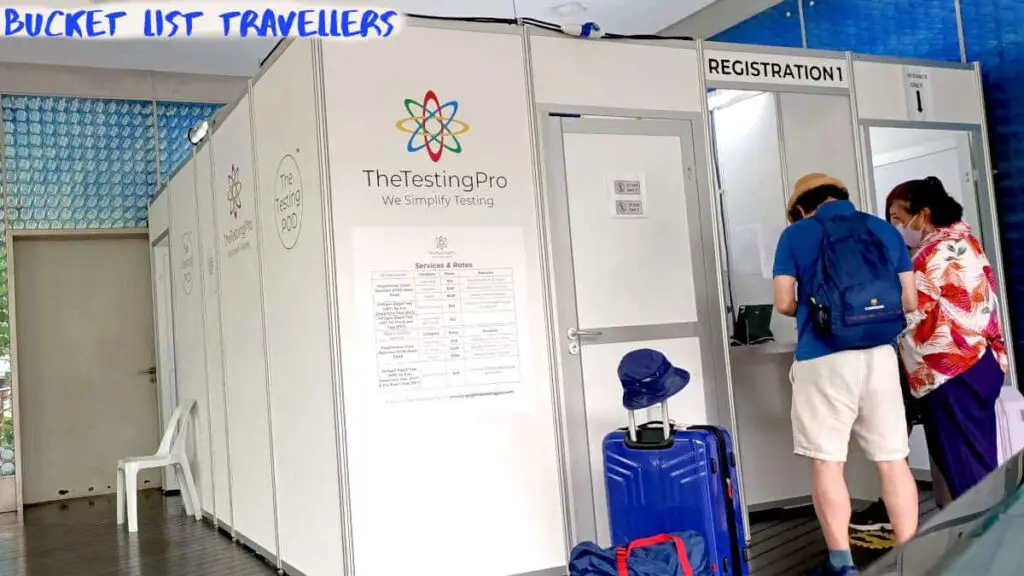 Unvaccinated travellers require a minimum of SGD30,000 travel insurance coverage to enter Singapore. This insurance must cover COVID-19 medical treatment and hospitalisation costs. Unvaccinated travellers also require a negative Covid test taken within 2 days of departing for Singapore.
Travellers entering Singapore must download TraceTogether App on their phone and use it for the duration of their stay. You must keep your phone and Bluetooth function on at all times while in Singapore. From 1 Jan 2022, travellers who are unable to use the TraceTogether App may collect a TraceTogether Token, for which a fee of S$13 is payable for each Token.
General entry requirements for Singapore
The other requirements for entering Singapore are unchanged from normal times.
A visa, if required. This will depend on your citizenship. A visa is not required for passengers transiting through Changi Airport that do not pass through Singapore Immigration.
In order to enter Singapore your passport must be valid. Additionally your passport must have at least 6 months validity from date of arrival (however we recommend having at least 6 months validity from date of intended departure, just to be on the safe side). This rule also applies if you need to pass through Singapore immigration when in transit. Your passport must also have at least one blank page for the entry stamp.
Electronic SG Arrival Card must be submitted no more than 3 days prior to entry.
You may also need proof of onward travel, proof that you have sufficient funding for your trip as well as a valid visa for your next destination.
If you have been to certain countries in Africa or Latin America in the 6 days prior to arrival in Singapore, you may need to provide proof of Yellow Fever Vaccination or else serve a 6 day quarantine on arrival.
It is also important to ensure you don't bring prohibited items into Singapore as the penalties can be severe.
Singapore Covid mandates
Covid vaccine mandates in Singapore
Proof of vaccination is not currently required to enter venues in Singapore.
Night time curfew in Singapore
There is currently no night time curfew in place in Singapore.
Mask requirements in Singapore
Mask-wearing in Singapore is optional apart from in a healthcare setting, in nursing homes, and on public transport, including public buses, MRT/LRT and indoor facilities (such as at interchanges and MRT stations).
Where to get a Covid test in Singapore
Expect to pay between 50-200 SGD for a PCR test and between 18-60 SGD for an Antigen Rapid Test (as at 2022).
A list of providers of PCR and Antigen Rapid Tests are on this website: https://www.moh.gov.sg/licensing-and-regulation/regulations-guidelines-and-circulars/details/list-of-covid-19-swab-providers
Singapore travel guide: How long to spend in Singapore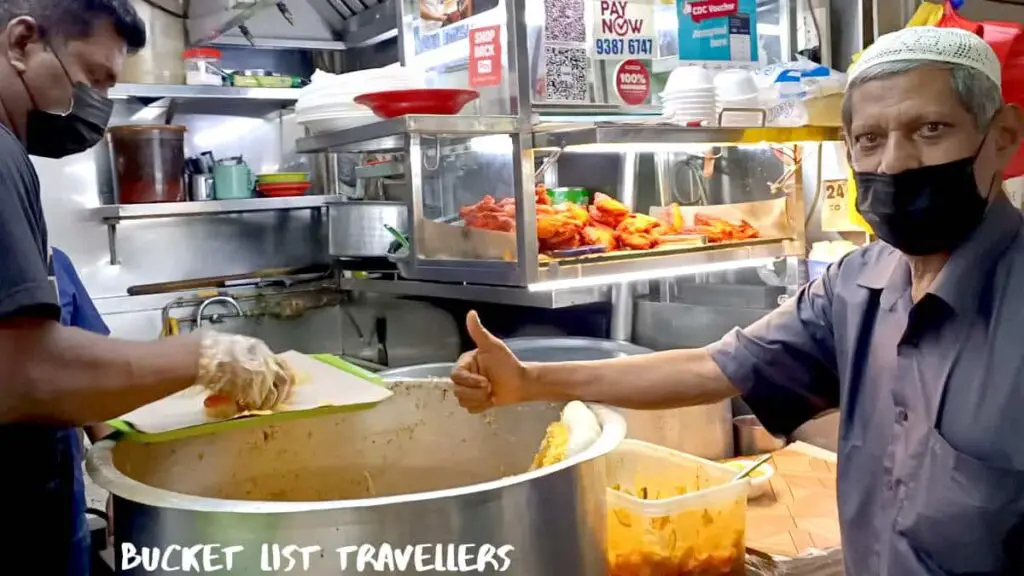 Singapore is a vibrant cosmopolitan country with plenty of attractions and a great food scene. However it is also an expensive place to visit, so your budget may limit the amount of time you spend in Singapore. We've been to Singapore a couple of times for short stopovers. You can see a lot of the city in just one or two days.
Singapore travel guide: Best areas to visit in Singapore
Popular areas to visit in Singapore include:
Neighbourhoods – Little India, Kampong Glam (the Arab Quarter), Katong, Chinatown, Tiong Bahru, Dempsey Hill, Marina Bay, Robertson Quay, Jurong, Geylang
Islands – Sentosa, St John's, Kusu, Lazarus, Sister's
Beaches – Palawan, Siloso, Tanjong, Changi
Lakes – Jurong Lake, Symphony Lake, Swan Lake, MacRitchie Reservoir, Bedok Reservoir
Hills – Bukit Timah Hill, Bukit Kalang, Bukit Batok Hill, Fort Canning Hill, Jurong Hill
National Parks – Singapore Botanic Gardens, Bukit Timah Nature Reserve, Fort Canning Park, Central Catchment Nature Reserve, Labrador Nature Reserve
UNESCO world heritage sites – Singapore Botanic Gardens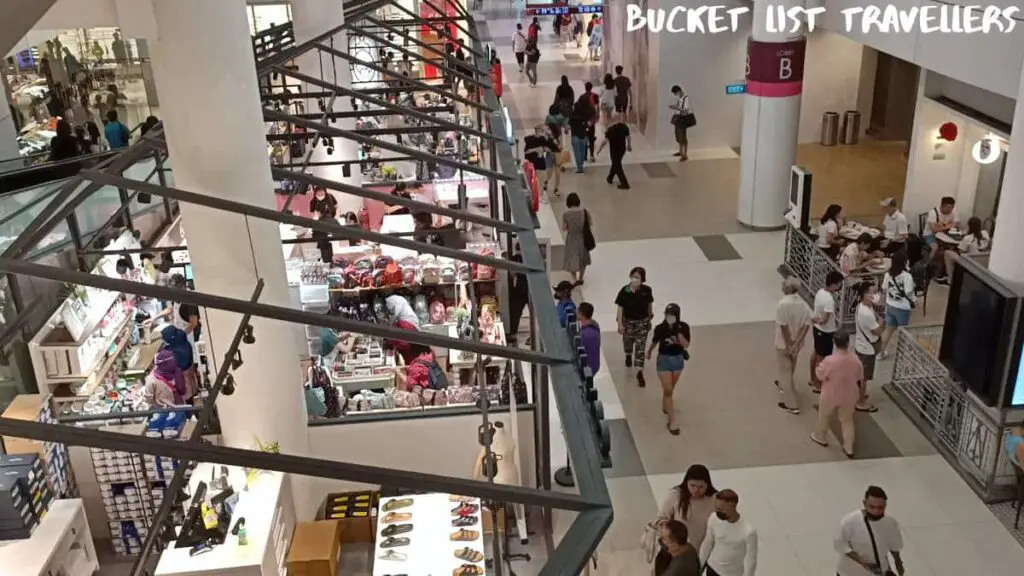 Weather in Singapore
The climate for Singapore is classified as Tropical, with relatively uniform hot temperatures and high humidity throughout the year. The hottest month is June with an average temperature range of 26C to 31C (80F to 89F) and coldest month December with an average temperature between 25C-30C (77F to 86F). There are two monsoon seasons, November to early March, which is typically the most rainy, and June to September. The period of March through to June between the two monsoons is the hottest and most uncomfortable weather of the year.
Internet and mobile phones in Singapore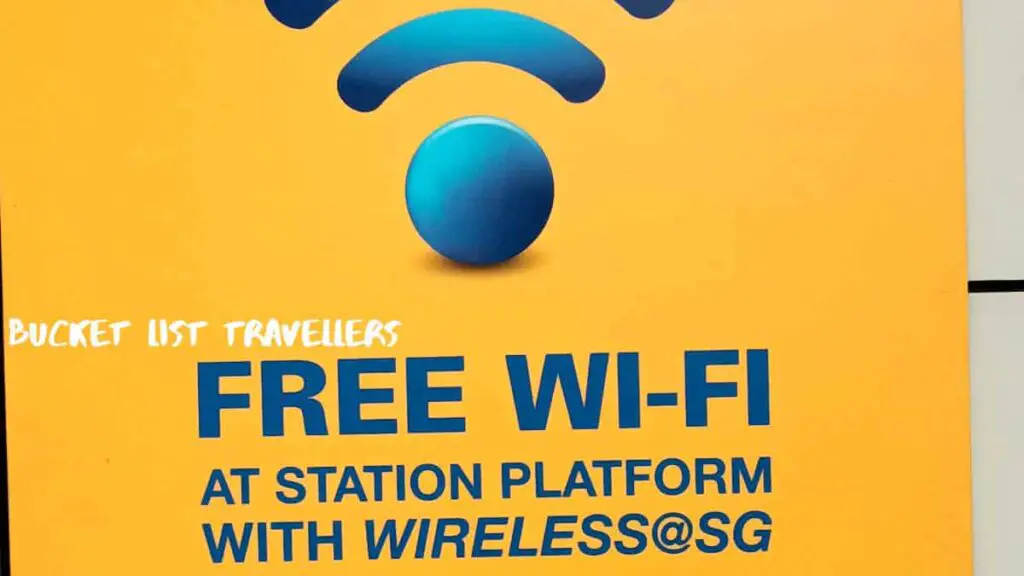 There are three major internet and phone companies in Singapore – Starhub, Singtel as well as M1.
5G has been in Singapore since May 2021. 2G was switched off in Singapore in April 2017 and 3G is expected to be switched off in 2025.
Singapore is ranked 18th fastest in the world for mobile internet speeds and 2nd fastest for fixed broadband. For Fixed Broadband the average download speed is 216mbps and upload is 182mbps (as at September 2022).
Cell phone SIM cards can be bought in a numbers of places throughout Singapore. These include phone stores, from post offices, supermarkets, convenience stores as well as at airports.
How much to budget for Singapore?
Singapore travel guide: Daily spend for a couple travelling in Singapore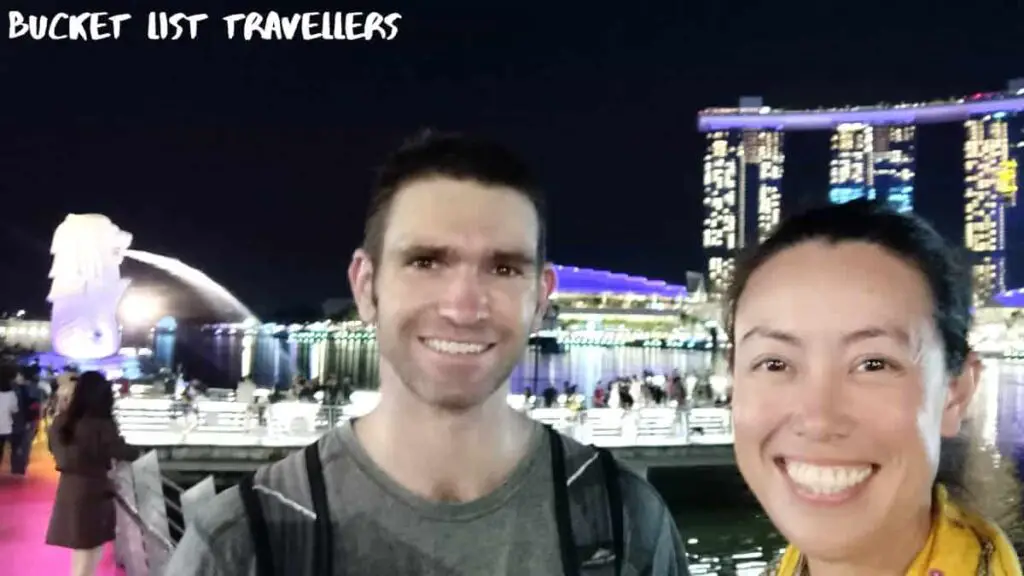 Singapore is one of the world's major transport hubs and a must visit country in Asia. However it does have a high cost of living, particularly for accommodation, which can make travelling to Singapore expensive. Whilst it is not the cheapest country to travel to, it does have a great range of free activities. Furthermore it has an extensive public transport system, which can help keep costs down.
As a rough guide, we recommend the following budgets for a couple:
Low-budget daily spend – 150 SGD per day for a couple will get you hostel accommodation, meals from bakeries and hawker centres, local transport and free or cheap activities such as visiting museums and parks
Mid-range daily spend – 300 SGD per day for a couple will get you mid-range accommodation, local transport, hawker centre and cafe meals and a few paid activities
Luxury spend – 1000 SGD per day for a couple will get you a premium experience in Singapore, staying at luxury resorts, travelling by private transport, doing a range of paid activities and eating at high end restaurants
Singapore travel guide: Accommodation in Singapore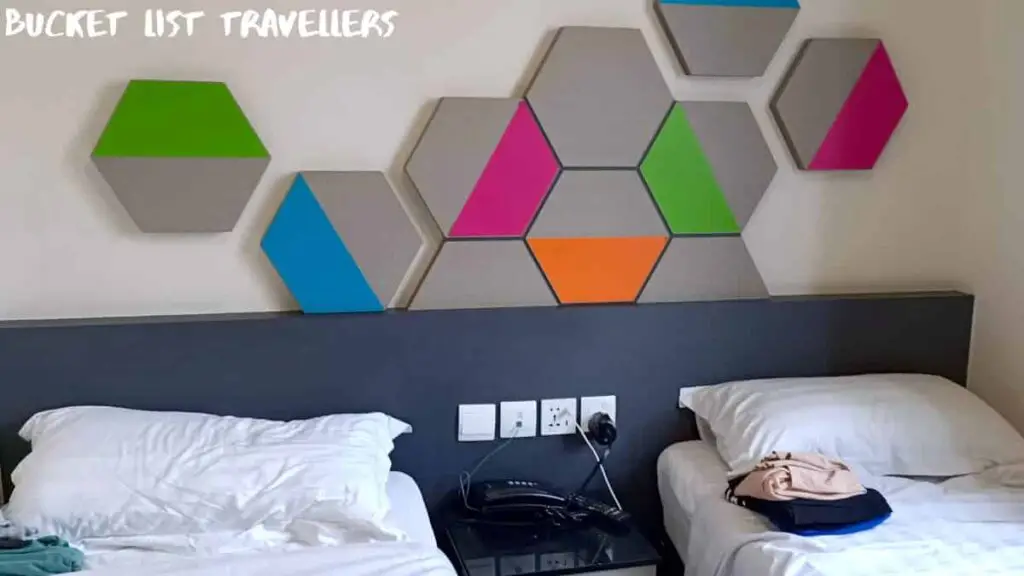 Accommodation in Singapore is fairly expensive. While Airbnb is technically allowed in Singapore, Singapore's restrictive housing laws means that Airbnbs are not widely available in the country.
For short-term accommodation, a general price per night is as follows:
Budget accommodation – 22-70 SGD for dorm accommodation
Mid-range accommodation – 55-250 SGD for a private room
Luxury accommodation – 250-1500 SGD a night for a luxury hotel/resort
Rental property – 350-1400 SGD a night for a fully furnished 3-4 bedroom home
Singapore travel guide: Food in Singapore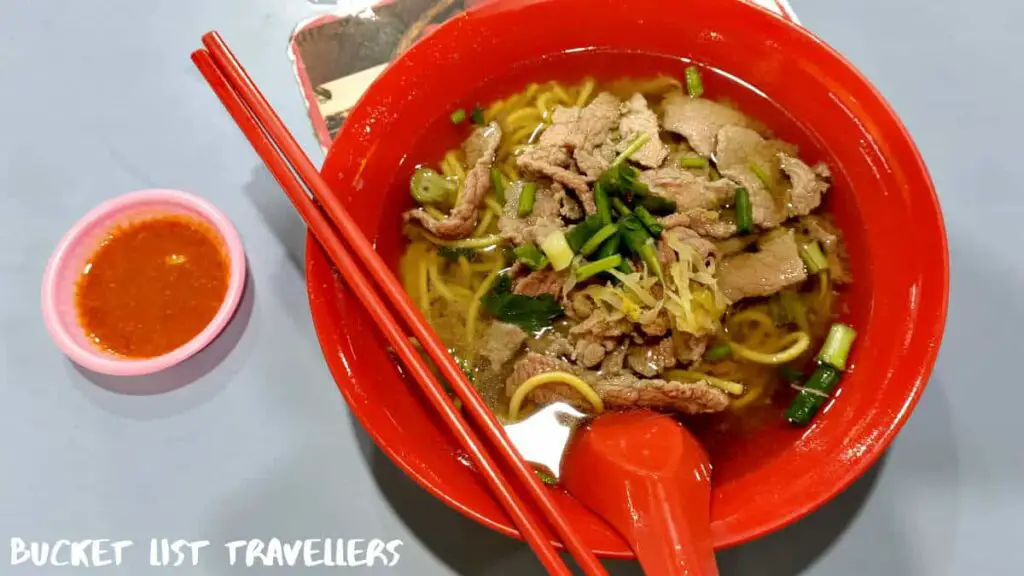 Singapore has a great food scene. The melting pot of cultures that is Singapore is perfectly exemplified in its cuisine.
How much does food cost in Singapore?
Our price guide for your food budget in Singapore is as follows (prices as at 2022):
Restaurant meal – 10-45 SGD for a main dish
Hawker centre food – 3-7 SGD for a dish
Bakery food (bread/pastry/cakes) – 1.50-3 SGD
Glass of wine – 6-22 SGD
Coffee – 1-7 SGD
Regional dishes in Singapore
For a small country, Singapore punches above its weight in terms of the number of delicious locals dishes available. Must try dishes in Singapore include chilli crab, Hainanese chicken rice, laksa, kaya toast, bak kut the, wanton mee, fried carrot cake, nasi biryani, fish head curry, satay, char kuay teow, Hokkien prawn mee, barbecued stingray, oyster omlette, roti prata, ice kacang and much more!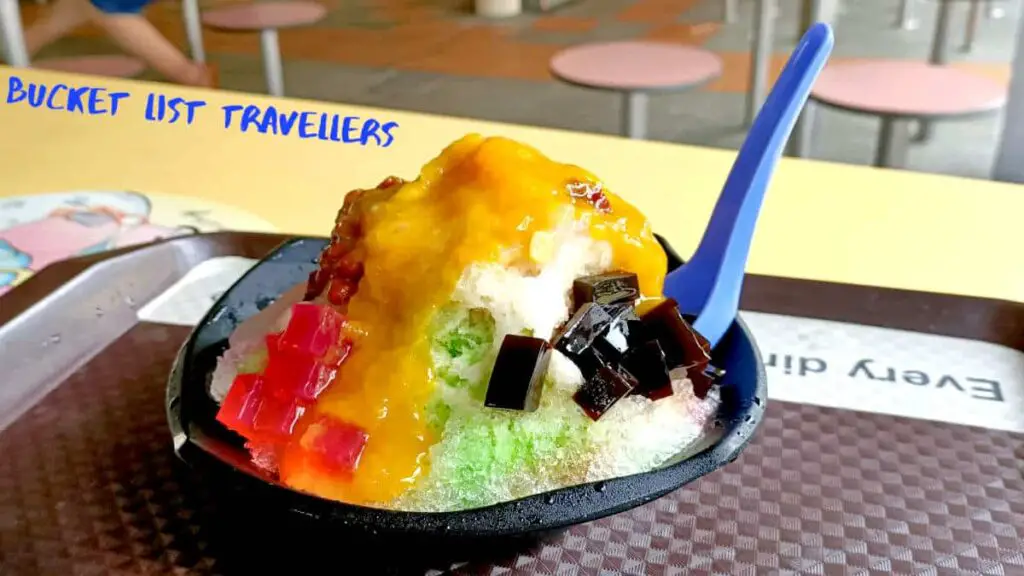 Singapore culture
National holidays in Singapore
The first day of January – 1 January
Lunar New Year's Day – in January or February, depending on the Lunar calendar
Lunar New Year Holiday – day after Luna New Year's Day, in January or February, depending on the Lunar calendar
Good Friday – the Friday before Easter Sunday, typically in March or April
The day following Good Friday – the Saturday before Easter Sunday, typically in March or April
Easter Monday – the Monday after Easter Sunday, typically in March or April
May Day (or Labour Day) – 1 May (or the following Monday if it falls on a weekend)
Hari Raya Puasa – the last day of Ramadan, date varies
Vesak Day – date varies, but typically April or May, sometimes June. Holiday on Monday if Vesak Day falls on a weekend
Hari Raya Haji – 70 days after Ramadan
National Day – 9 August
Deepavali – date varies, but typically October or November
Christmas Day – 25 December (holiday on the following Monday if it falls on a weekend)
National symbols of Singapore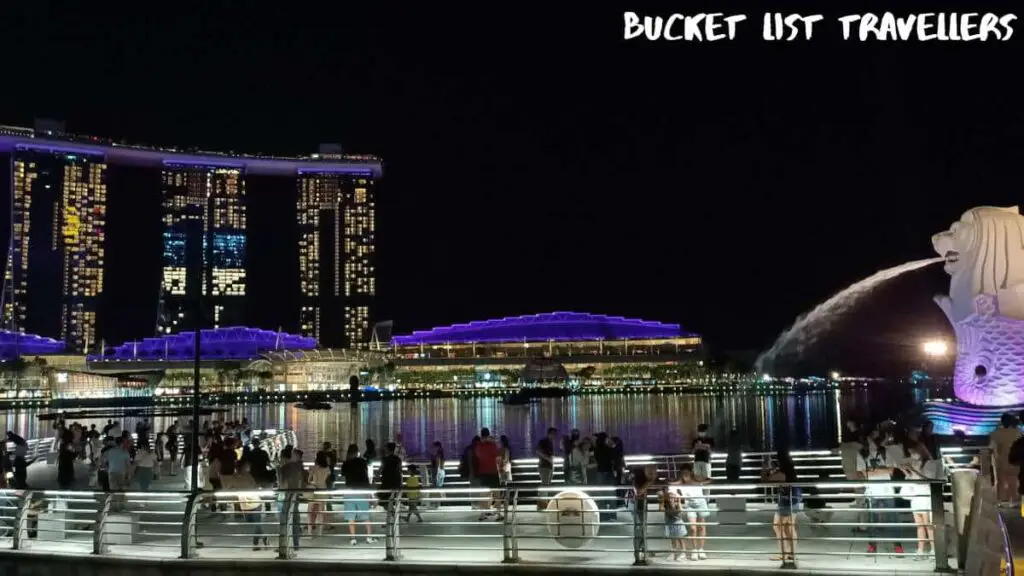 Singapore flag – horizontal bicolour of red above white with a white crescent moon and a pentagon of 5 small white 5-pointed stars in the top left quadrant
Singapore coat of arms – a red shield with a white crescent moon and 5 small white 5-pointed stars held by a lion and a tiger above a blue ribbon with the words "Majulah Singapura" in gold, Malay for "Onward Singapore"
National flower – Vanda Miss Joaquim (also known as the Singapore orchid)
National bird – crimson sunbird
Singapore national animal – lion
Singapore pastimes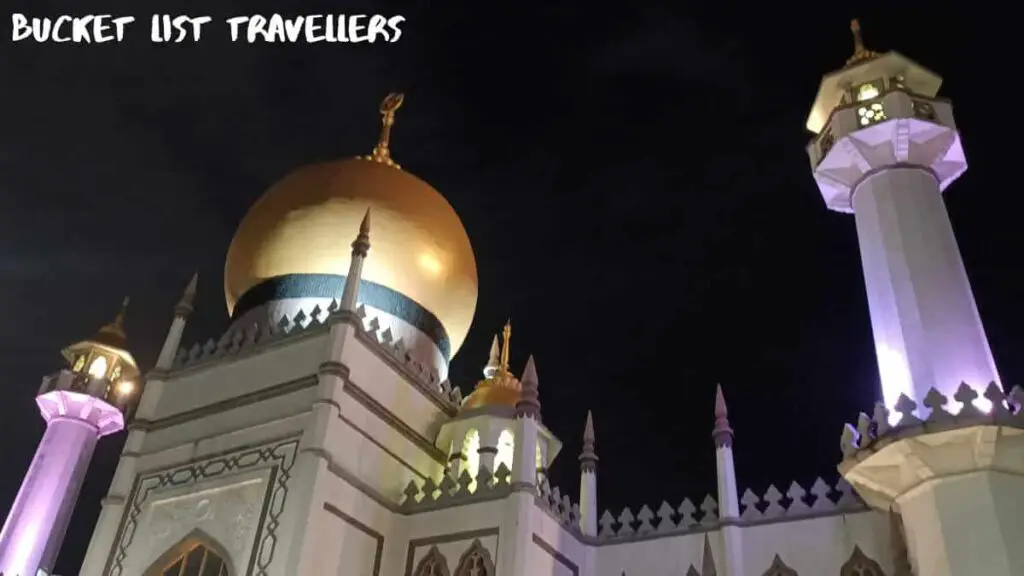 National dish – Hainanese chicken rice
Popular drinks – kopi-O, teh tarik, Tiger beer
National sport – football
Religion – 31% Buddist, 20% no religion, 16% Islam, 12% Protestant and other Christians, 9% Taoist and other Chinese religions, 7% Catholic, 5% Hindu, 1% Sikh and other religions (as at 2020)
Famous Singaporean people
Famous people from Singapore – politician Lee Kuan Yew, television personality Tila Tequila, violinist Vanessa-Mae, documentarian Louis Theroux, actor Jackson Rathbone, singer-songwriter Stefanie Sun, pastor Joseph Prince
Singaporean sports stars – Olympic swimmer Patricia Chan, Olympic badminton player Loh Kean Yew, Paralympic swimmer Yip Pin Xiu, professional bowler Shayna Ng, Olympic swimmer Joseph Schooling, Olympic table tennis player Li Jia Wei, Olympic sprinter C. Kunalan, Paralympic swimmer Theresa Goh, Olympic table tennis player Wang Yuegu
Is Singapore Safe?
Singapore travel guide: Safety in Singapore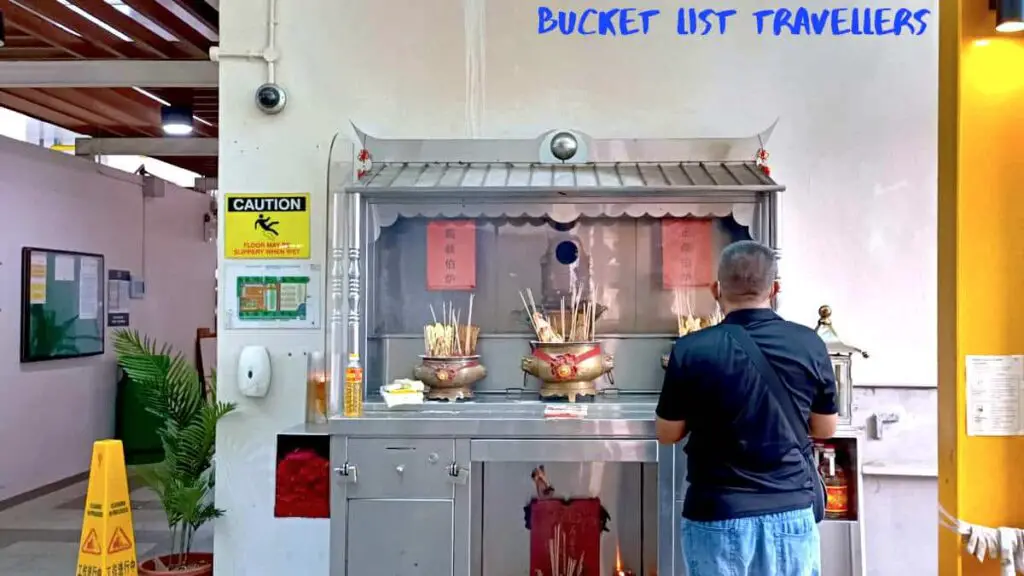 We have travelled to Singapore twice and found the country to be extremely safe. Singapore ranks 9th safest country on the Global Peace Index (as at 2022). As with any country, there are good areas and bad areas. Watch out for pickpockets particularly at crowded tourist attractions. Make sure no-one is watching whenever you are entering pin codes and never lose sight of your credit card when making a purchase.
Singapore travel guide: General safety considerations in Singapore
Other general safety considerations for travel in Singapore:
Drinking water – the tap water in Singapore is safe to drink.
Mosquitoes – mosquito-borne diseases are a risk in Singapore. The Aedes aegypti mosquito is present in Singapore, which carries the risk of dengue fever. Chikungunya and Zika virus is also risks. Take precautions to avoid mosquito bites.
Road safety – Singapore's roads are some of the safest in the world. Nevertheless take care on the roads.
Water safety – If you visit any of the islands, coastal areas or lakes, take care when swimming as currents and waves may be stronger than you expect.
Earthquakes – No earthquakes have been recorded in Singapore. However the country does experience tremors from neighbouring Sumatra, Indonesia.
Sun safety – Exposure to the sun can have adverse short-term and long-term effects on the skin, eyes and immune system. Sun protection such as sunscreen, a hat and sunglasses is very important to ensure you don't get burnt.
As with any destination, take all of your normal safety precautions.
Singapore Blogs
You can find our Singapore travel blogs below.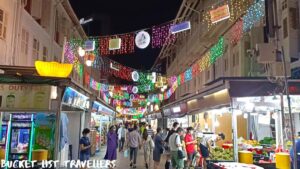 The ultra-modern city-state of Singapore is somewhere you must visit at least once in your life! This bustling metropolis is ...

Affiliate Links
This website contains affiliate links. This means we may earn a commission on any purchases at no additional cost to you. Your support helps us continue our travels and make more travel blogs as well as travel videos, thank you!
Subscribe to Bucket List Travellers on YouTube